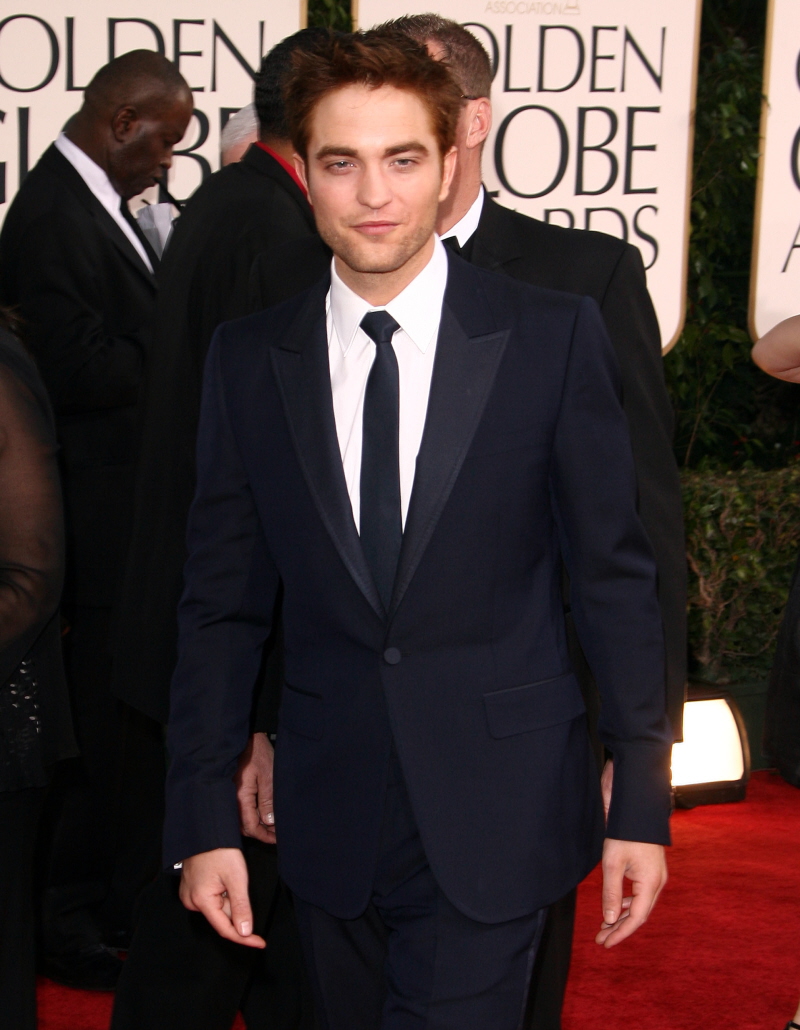 Water for Elephants comes out next month, and Robert Pattinson's promotional tour is beginning to pick up speed. On Friday, he appeared on both the Tonight Show, and a live MTV interview. For me, the saving grace of Sparkles is that he's actually a decent-to-wonderful interview. I might take issue with his hair (ugh), his acting (not good), and the drama that surrounds Sparkles (overblown), but when I actually see him interviewed or read one of his Q&As, he's very sweet and intelligent. Here are some of the highlights from his MTV interview:
Rob Pattinson doesn't require much of his costars. During a live interview with MTV News Friday, the 24-year-old Brit — who plays Reese Witherspoon's love interest in this April's Water for Elephants — joked that he chooses his costars based mostly on appearance.

"I like hot girls," he laughed. "I like being in movies with lots of hot girls."

Not that Pattinson — who's also shared screen-time with real-life love Kristen Stewart, as well as actresses Emile de Ravin and Uma Thurman — will settle for a leading lady who lacks intelligence.

"They're all very strong, actually," he raved of his former on-screen flames. "I always end up being in movies with very experienced and passionate people. They're never just flimsy floozies."

Despite the actress' combinations of beauty and brains, Pattinson still feels a tad uncomfortable while shooting love scenes.

"The love scene in this, I was doing it when I had a really bad cold," Pattinson explained of his steamy encounter with Witherspoon, 34, in Water for Elephants. "My nose was running all over the place…and Reese had this wig on, and literally, I was wiping my nose on her wig."

As for his much-anticipated sex scene with Stewart, 20, in this November's Breaking Dawn?

"It's pretty funny," he said.

When asked whether he was intimidated by Witherspoon, given her award-winning career, Pattinson admitted that he was — but only for a few minutes.

"Anyone who's really famous and really great, it's always going to be slightly intimidating," he said. "But she has such a nice energy about her, and [the intimidation] is gone within the first couple of seconds."
[From Us Weekly]
Okay, he made me laugh when he described the Breaking Dawn sex scene as "pretty funny." Isn't the sex scene supposed to be, like, incredibly hot and steamy and kind of S&M? And here's Sparkles calling it "pretty funny." That was the sound of millions of Twihards getting blue balls (or whatever the blue ball equivalent is for tween girls).
And here's video of his Tonight Show interview. I like how nice he is about traveling through America, and how he sounds like his idea of a fun time is doing karaoke in an empty bar in Texas. He's lovely:
And by the way, the Twihards have totally screen-capped the photo of Sparkles in the elephant's mouth: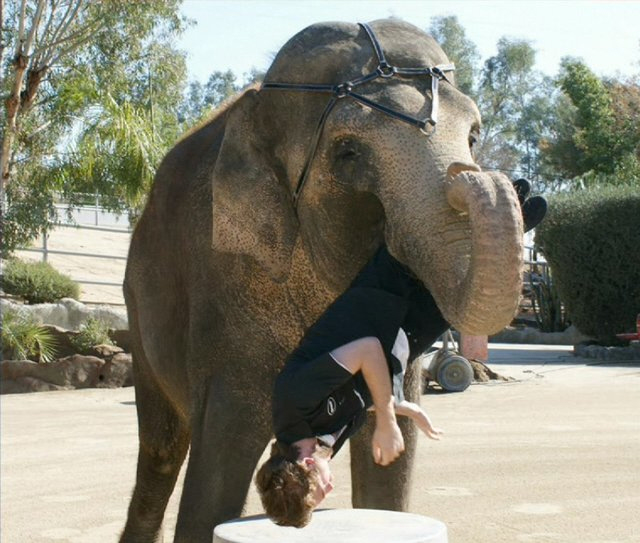 Amazing!!!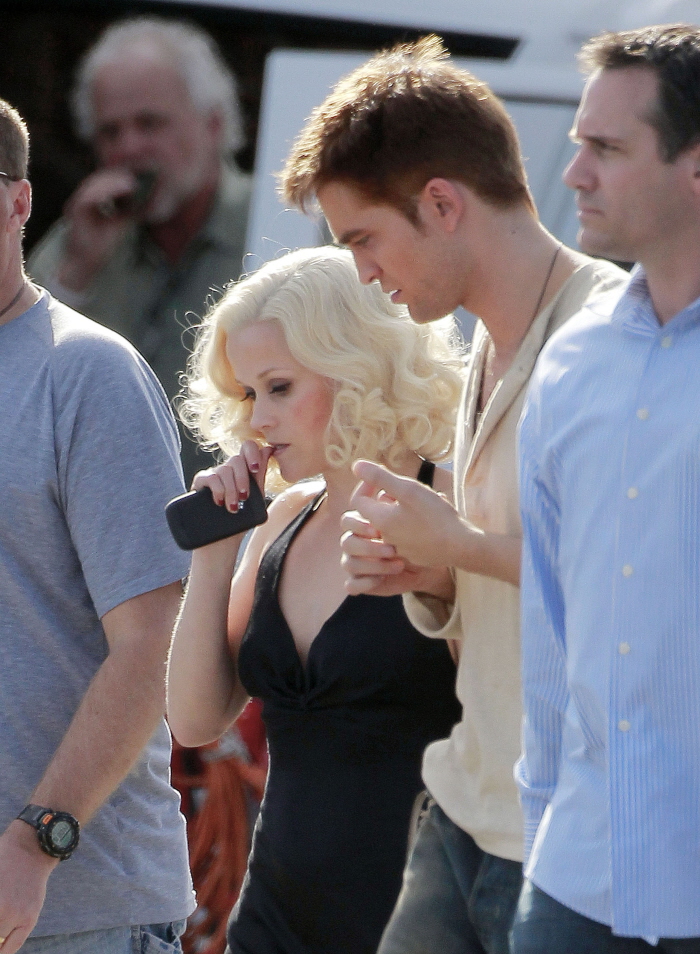 Photos courtesy of WENN & The Tonight Show.