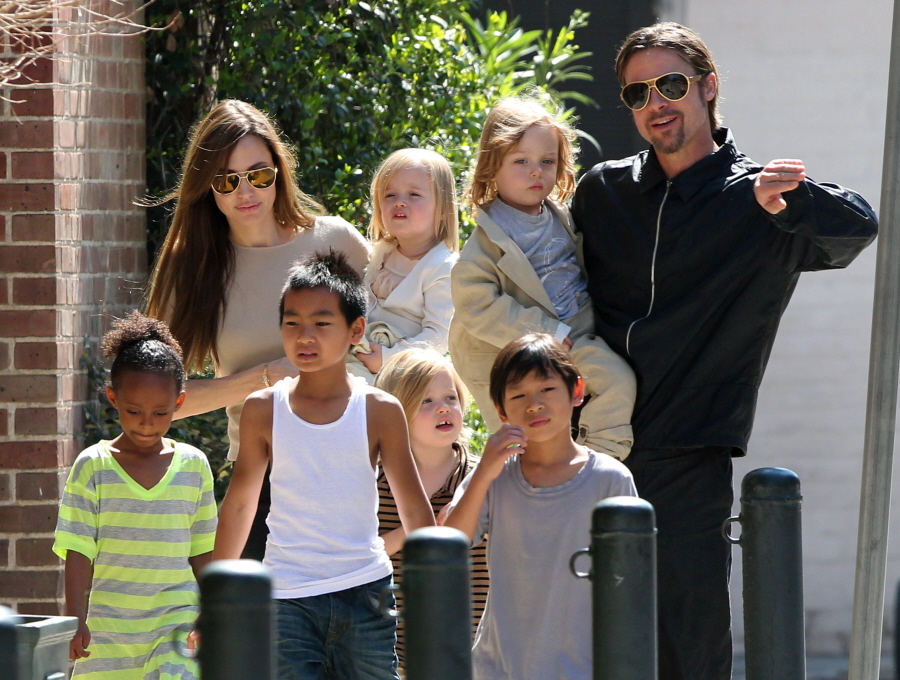 I'm not even sure how to describe what's happening in these photos. It looks like a photo shoot. A photo shoot with a really bad stylist, but a photo shoot nonetheless. I can't even remember the last time I saw photos of Jolie-Pitt outing where ALL of the kids were present. Once again, I'm going to try to Guess the Biological Jolie-Pitt Child, but I'm pretty sure that Angelina is holding Viv in most of these photos, and Brad has Knox, and Shiloh is walking around. But really, who knows? At this point, Viv is a little Shiloh-doppelganger and Knox is pretty Shiloh-esque too, although… if you told me one of these kids was Fax Cannes, I would believe you.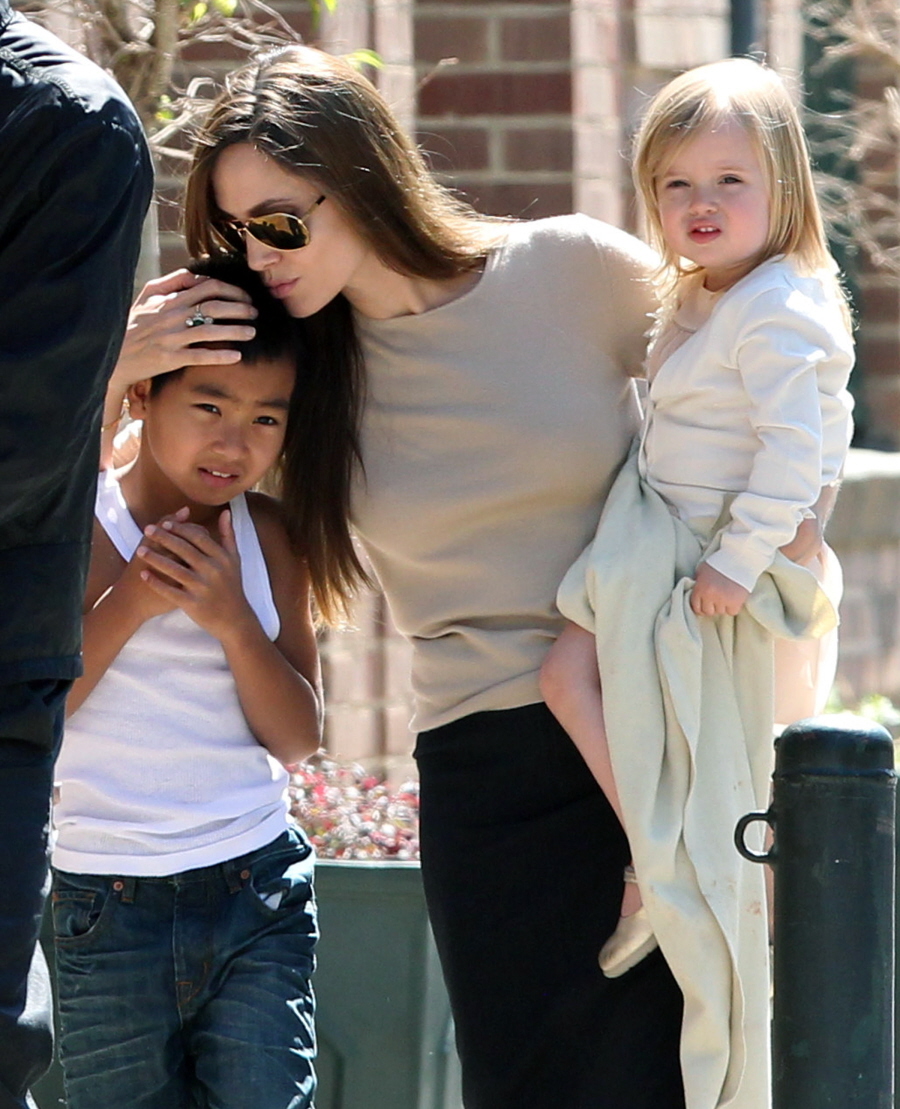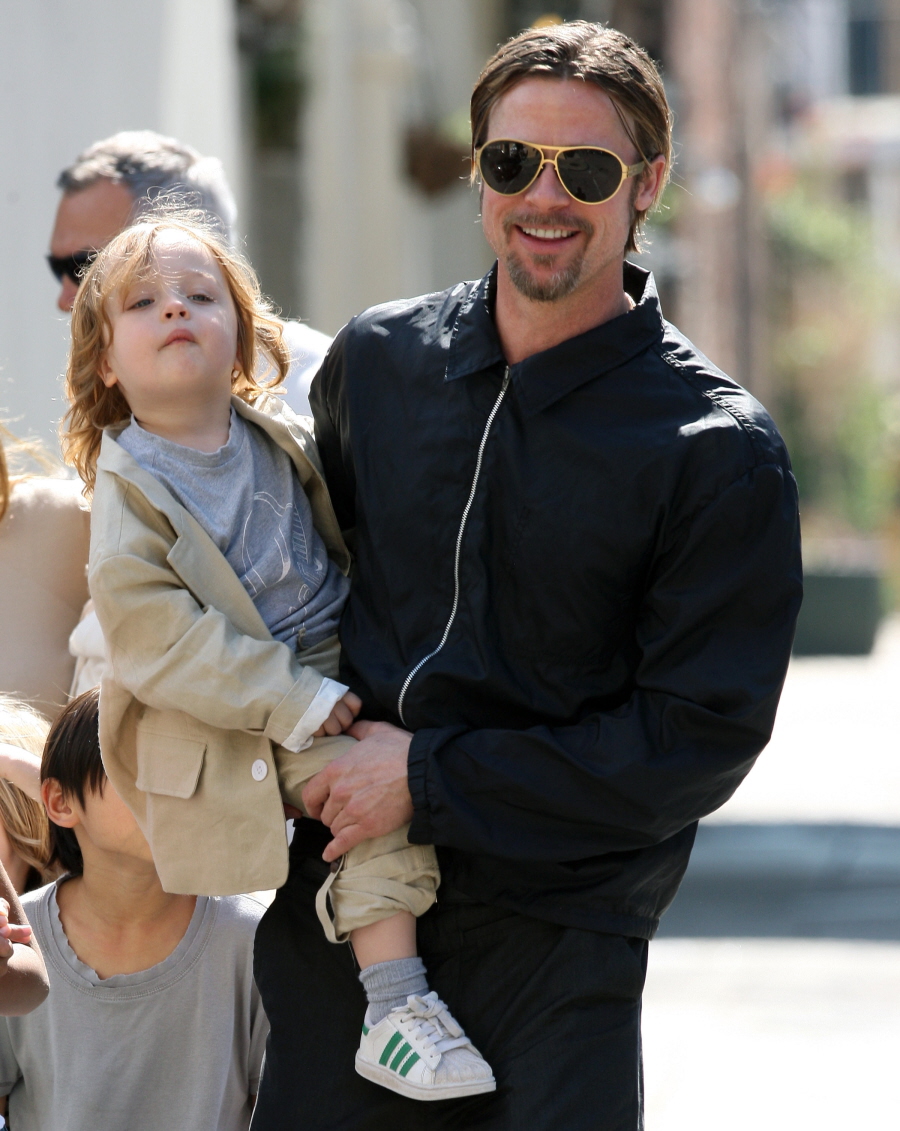 Just a few things I wanted to point out:
*Knox/Mystery/Fax seems to be wearing Shiloh's outgrown "Montenegro Style" castoffs – little blazers and polo shirts, etc. Adorable.
*Empress Zahara is wearing skinny jeans and an oversized dress? Note that, stylists: dresses over jeans are BACK.
*In some of the photos, Empress Zahara seems to holding little Knox's hand and mothering him a bit. Who knew? Empress Z will train Knox as her minion soon.
* I love how "tough" both Pax and Maddox look. They're like little gangsters. Like, the Asian kid version of West Side Story kind of gangsters.
*I have no idea what Brad is wearing. Why is he so covered up? Why does he have Beckham Hair?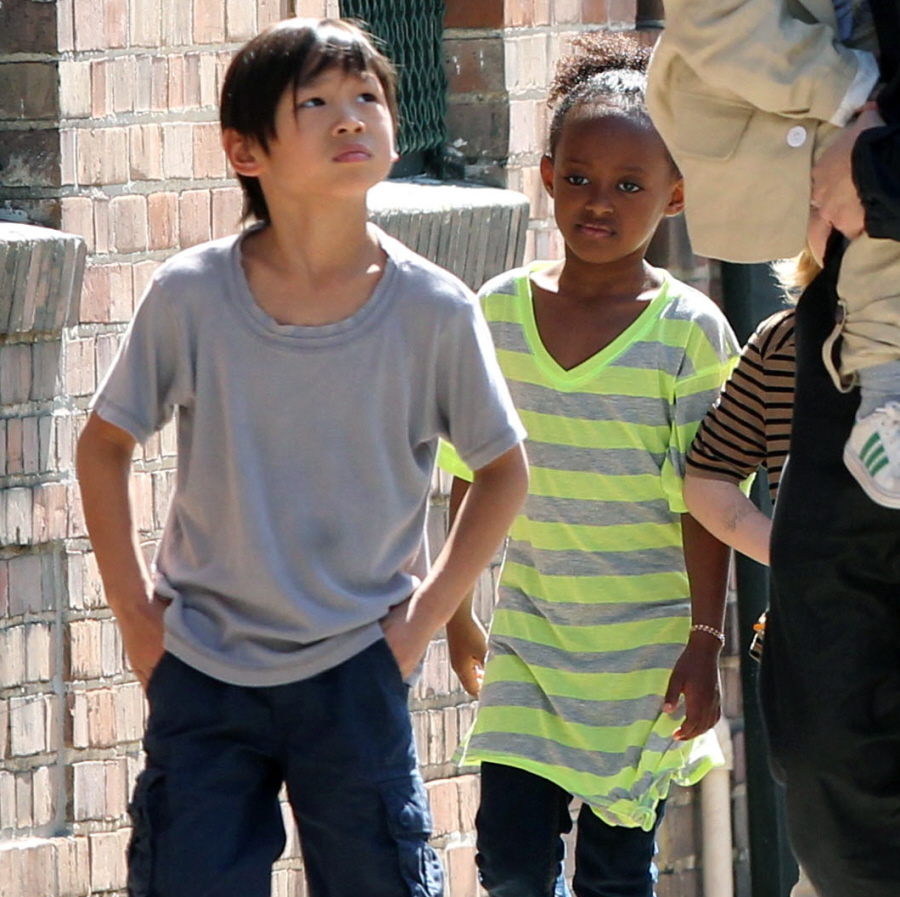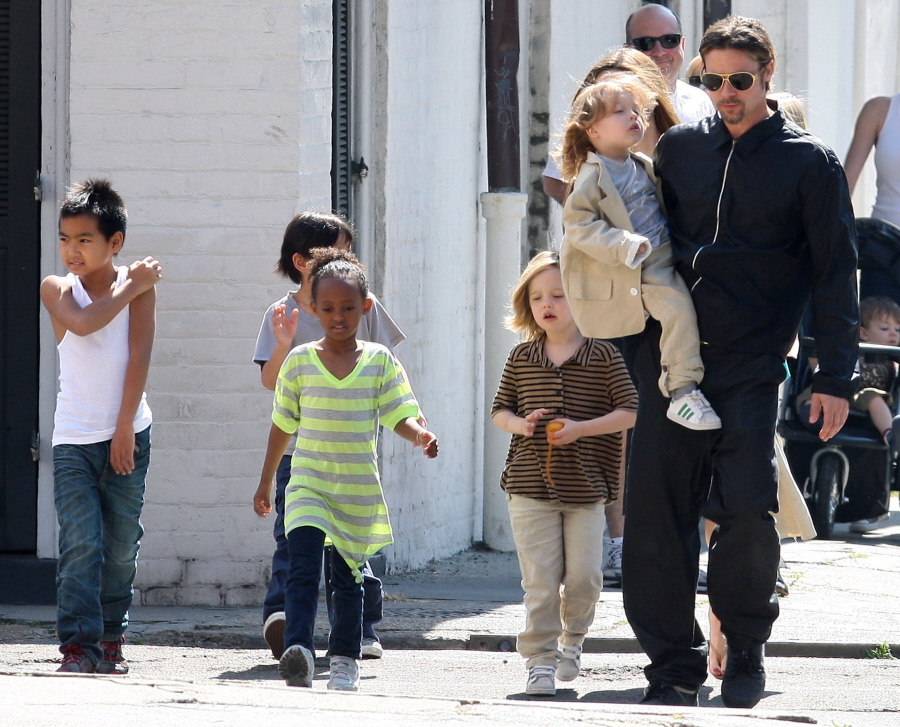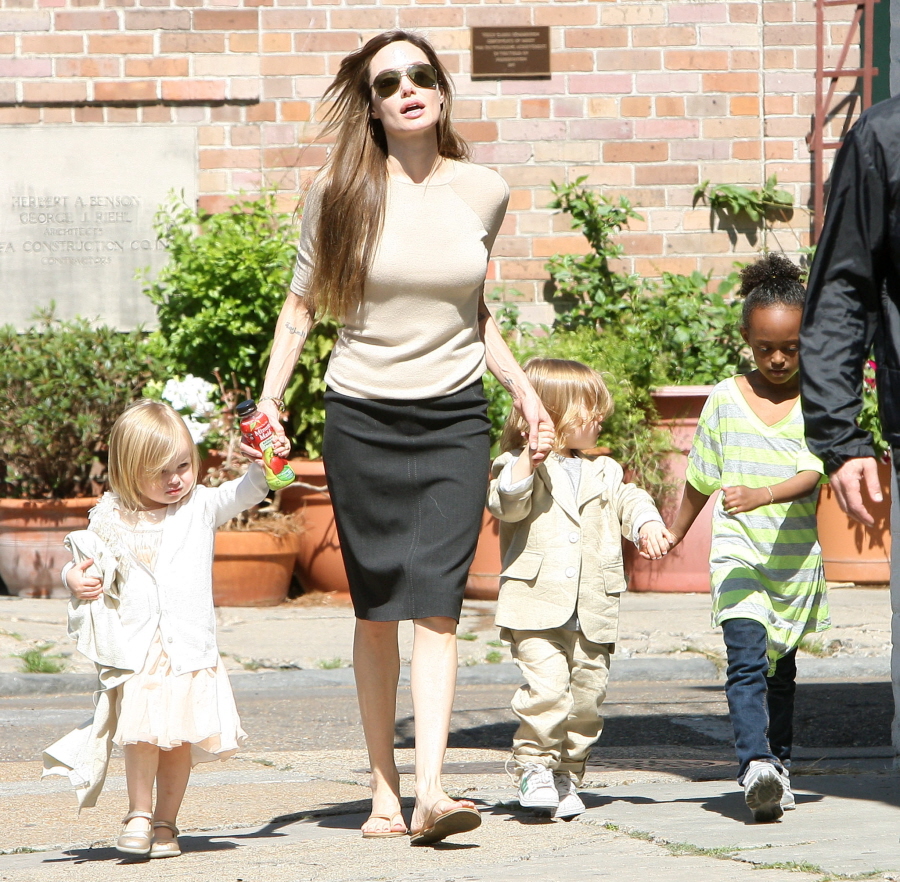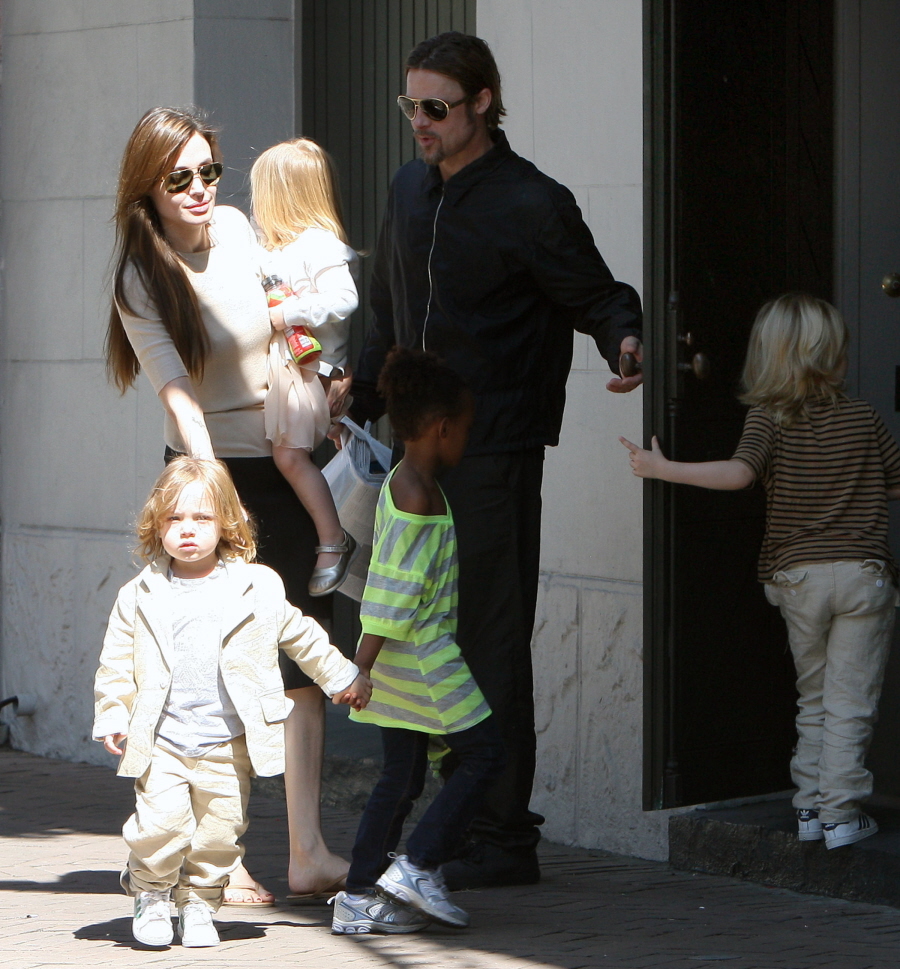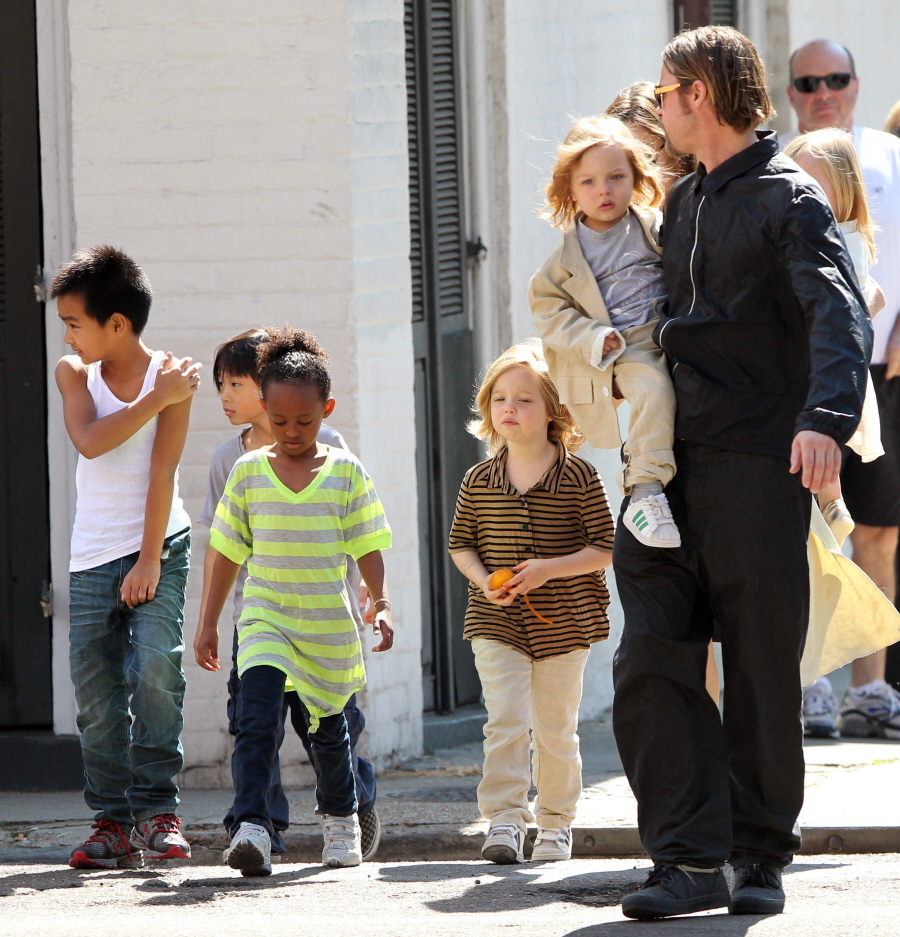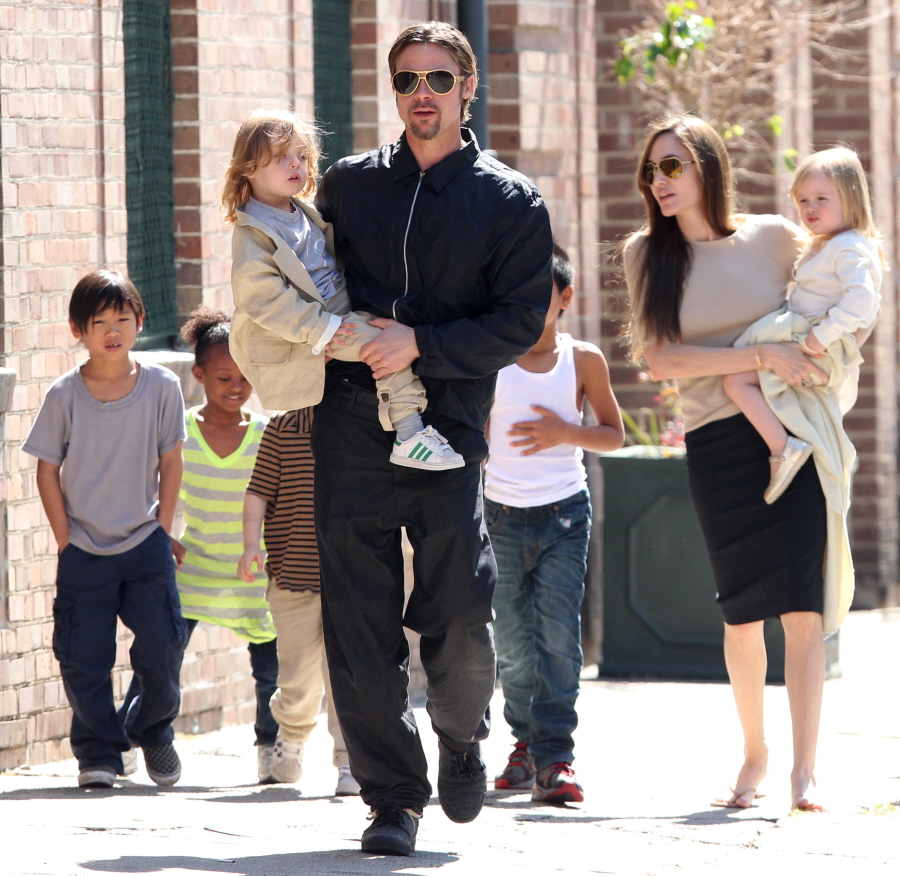 Photos courtesy of Fame.