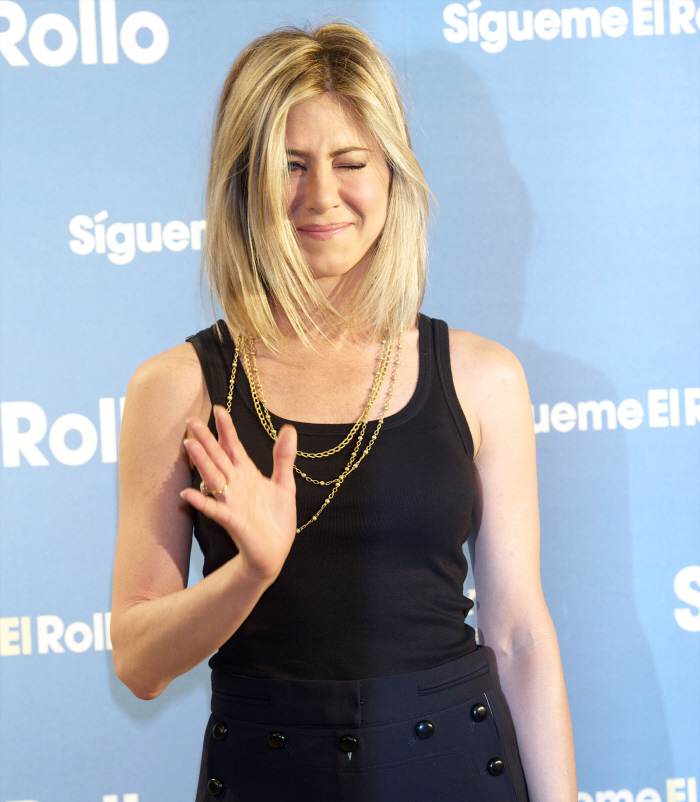 When one of us has a really bad first date or blind date or first blind date, we can go through it all privately, enjoying the slow, creeping horror when you realize that the person sitting across the table from you is creepy/douchey/gross/disgusting/rude/fug. But when Jennifer Aniston goes on a first date with a creeper, it gets splashed across In Touch Weekly. POOR JEN. But seriously, poor Jen. This guy sounds like a total douche, but the whole disaster takes on a comedic edge:
Jennifer Aniston's love life has been a disaster lately, so she was excited for a blind date with a mystery man on March 9. However, things quickly went downhill when her would-be suitor insisted on dredging up her painful past.

"He kept asking questions about Brad Pitt and Angelina Jolie," an eyewitness at West Hollywood's Sunset Tower Hotel tells In Touch.

It was totally depressing for Jen, who has had a string of horrible dates and boyfriends since divorcing Brad in 2005. This time, an insider tells In Touch, friends convinced her to try a "non-Hollywood guy" – and she thought things would be different.

But the romantic rendezvous got off to a terrible start when her companion, an entertainment lawyer, didn't even wait for Jen to show up before ordering.

"It was supposed to be just drinks, but he ordered a full meal," says the eyewitness. Then, after subjecting her to a battery of questions about Brad and Angie, "when the bill came, he wanted to know if they should split it!" says the shocked onlooker.

At that point, a humiliated Jen had had enough. "She paid the entire bill and left!"

Adds an insider, "we all want Jennifer to find a nice guy she can date." Sadly, that's proving easier said than done.
[From In Touch Weekly, print edition]
After that, In Touch prints Aniston's "Dating Rules", which probably deserve their own post. They include:
*No sex on a first date.
*No excessive tweeting.
*He must not watch lame dating shows.
*Don't kiss and tell – like John Mayer.
*Never bring up an ex and their new lover.
*A gentleman always picks up the check!
Maybe if she doesn't want men to bring up their exes or her exes, she should follow that rule as well? No more mentions of Brad or Angelina ever again? Who am I kidding?
Just to play devil's advocate, let's just look at it for a moment from the guy's perspective. He's a lawyer, he's probably been in meetings and negotiations and calls all day. He gets set up with Aniston, who he's only read about, or heard about from whatever mutual friends they have in common. He gets to the restaurant early – and he even let her choose the place, I know because Aniston always takes her dates to the Sunset Tower. He's hungry, so he orders food. Aniston keeps him waiting – she needed liquid courage and a blowout, so she's late. She finally shows up, tipsy. He's impressed with her figure, and after they're exhausted the subjects Aniston feels comfortable with (exercise), they don't have anything else to talk about. So the guy, just trying to fill the void because he's so bored, asks some gossipy questions about Brangelina. Now he's just trying to piss her off to see if he can get her to walk out. You get the idea.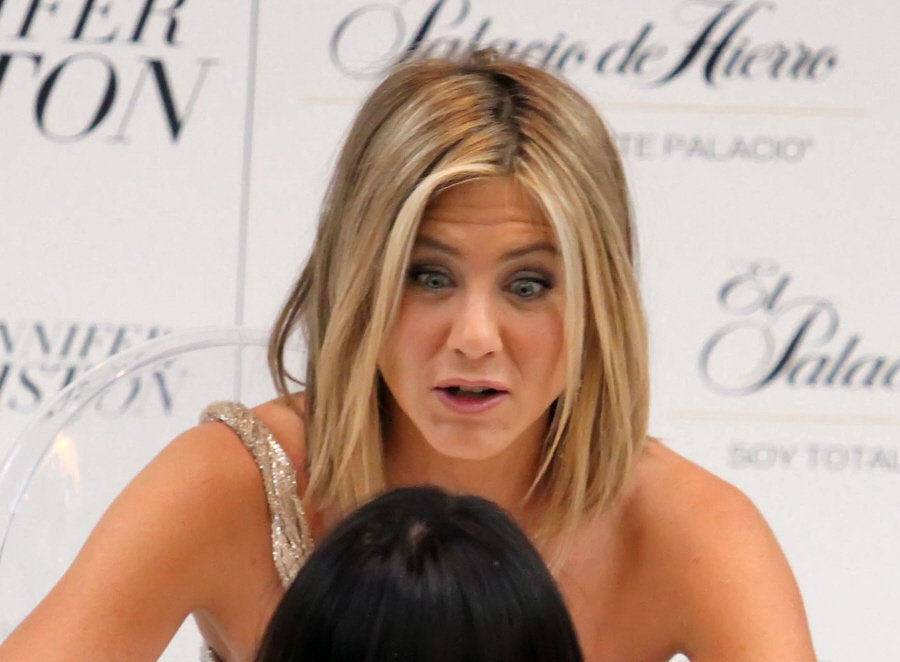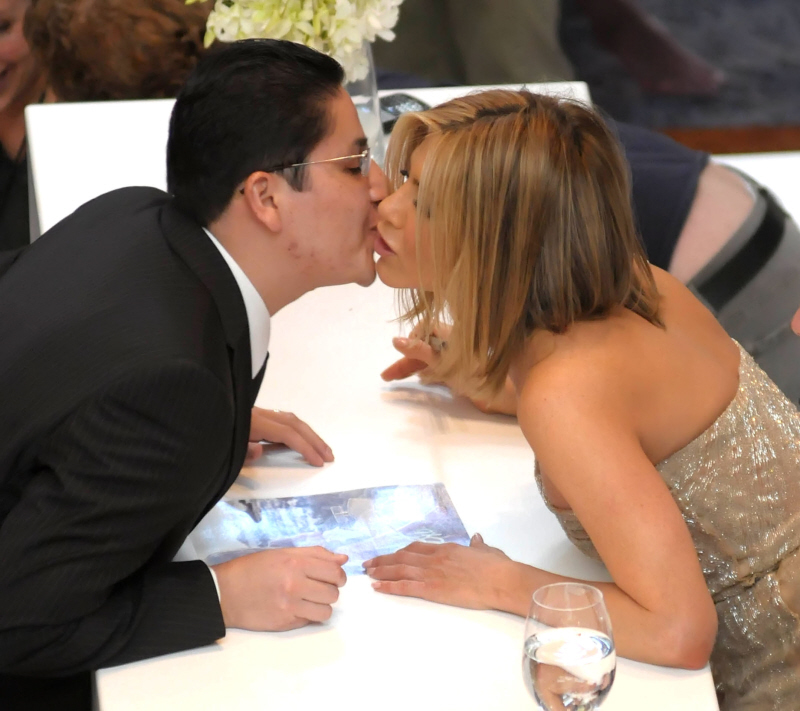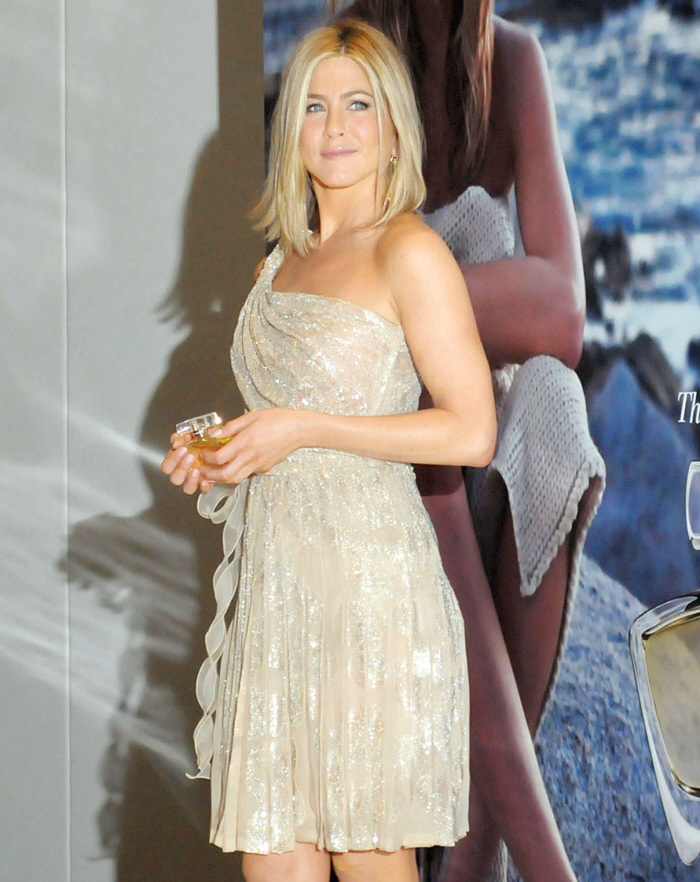 Photos courtesy of WENN.