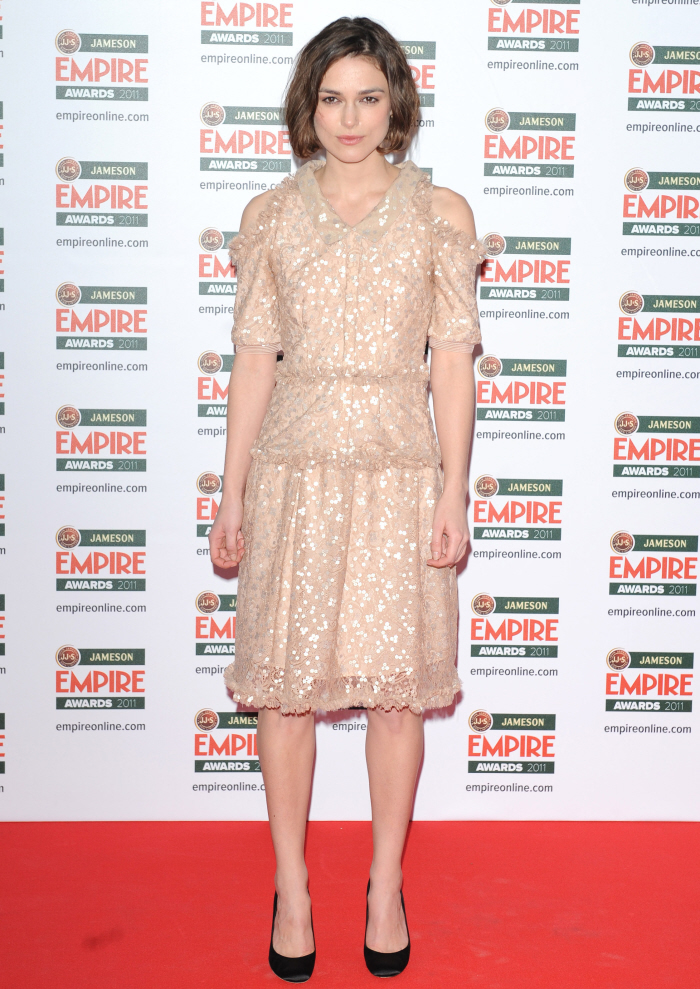 The Empire Awards were held last night in London, and some interesting people came out. I'll be covering the (hot) dudes from the ceremony in a moment, I just wanted to talk about some of the girls right now. I suppose Keira Knightley was the closest thing to A-list at the show, and she looked like she knew it too. That's what her face says to me "I can't believe I'm here, I'm so ABOVE this." Of course, her face also says to me "I need to detox and eat something" so maybe I'm just reading too much into faces this morning. The dress is Rodarte Fall 2011 RTW collection – I'm having difficulties seeing beyond the unflattering beige to actually look at the design of this thing. All in all, it's not the worst thing Keira's ever worn, but it's not really good, either. And her face! Yikes. Do you remember how fresh and pretty Keira used to look? Don't even try to pull the "She looks the same!" card. This girl is dealing with something that is harming her physically.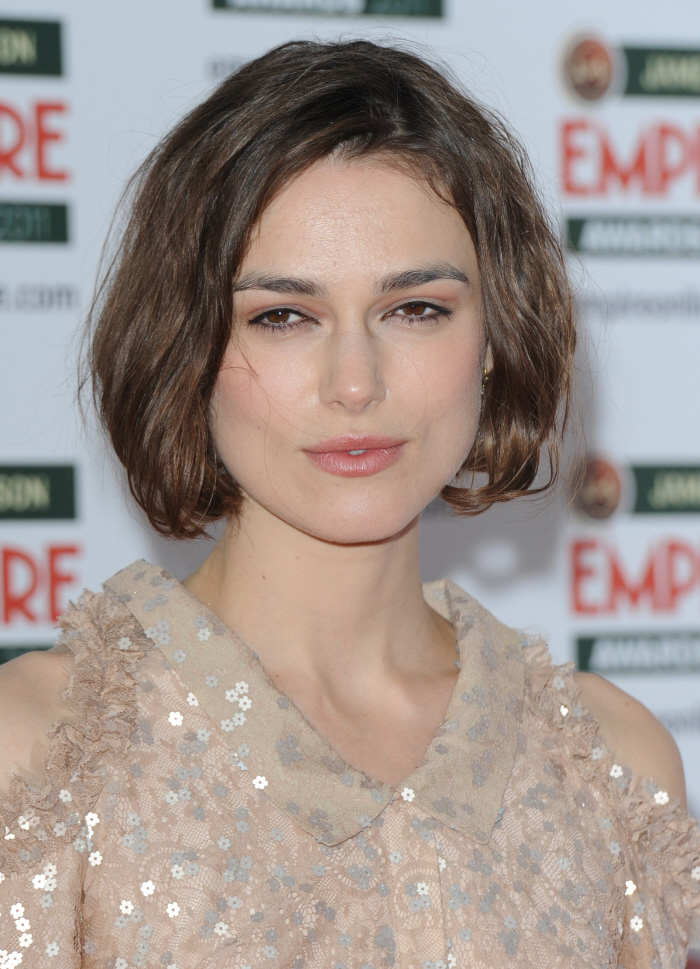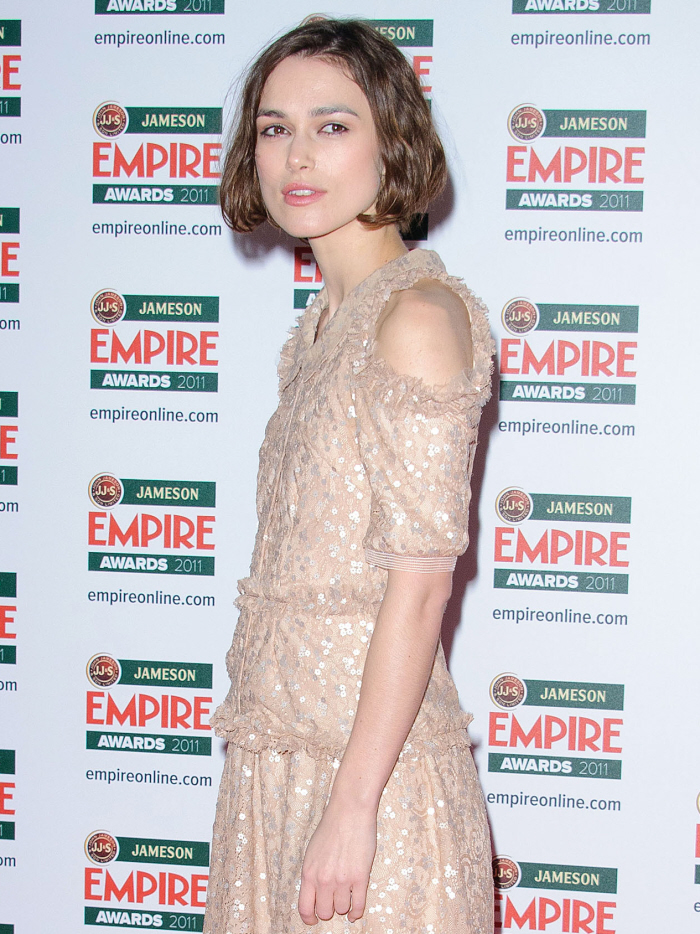 Next: Lily Cole. When we last heard from Lily, she was boning David Gandy. For real. And when I put up some recent photos of her, her defenders were all "You picked the worst photos! She's prettier than that!!" Um, really? This is how she chose to present herself at the Empire Awards. Yellow Prada, headband, vague expression. And this is Gandy's type? Ugh.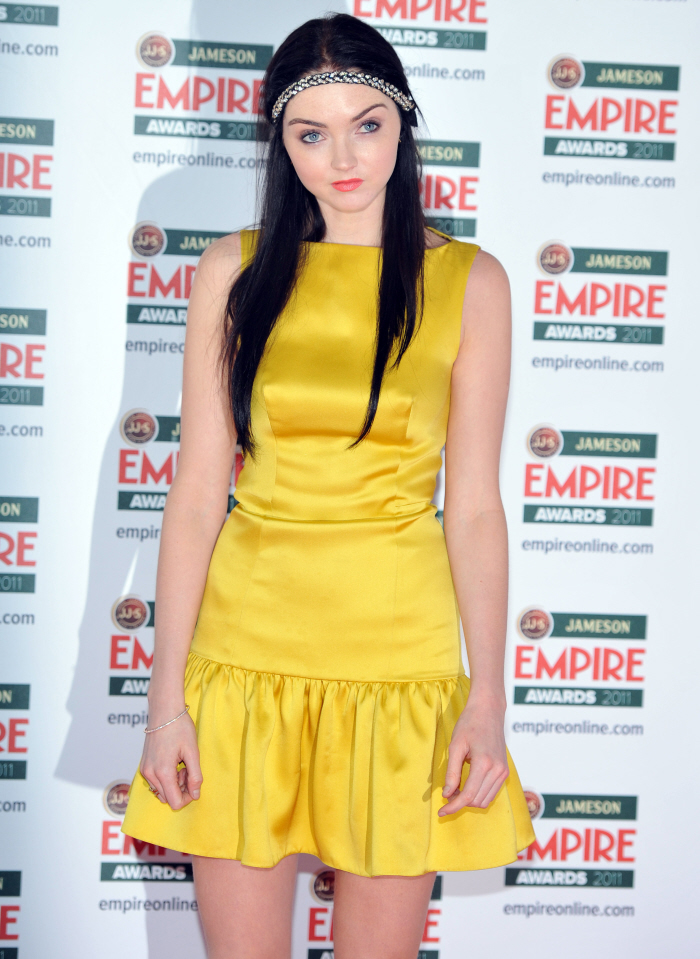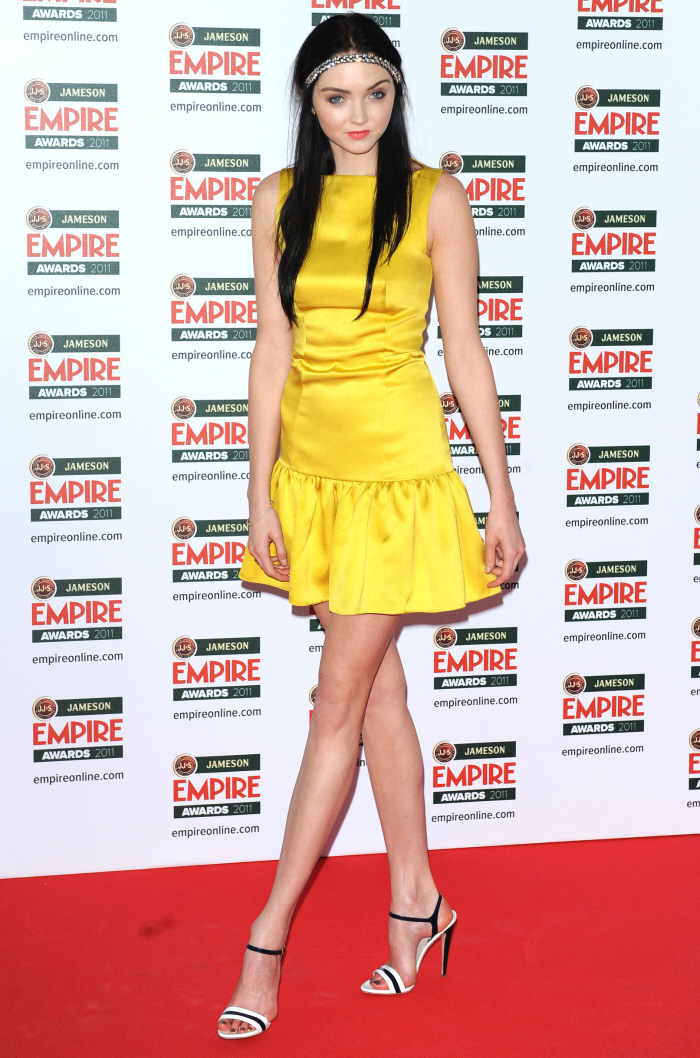 And lastly, my favorite – Noomi Rapace! She's the original Lisbeth Salander in the Swedish adaptations of The Girl With the Dragon Tattoo and the other two books. I love Noomi, and I love how pretty and girly she is in real life. I like her little black dress!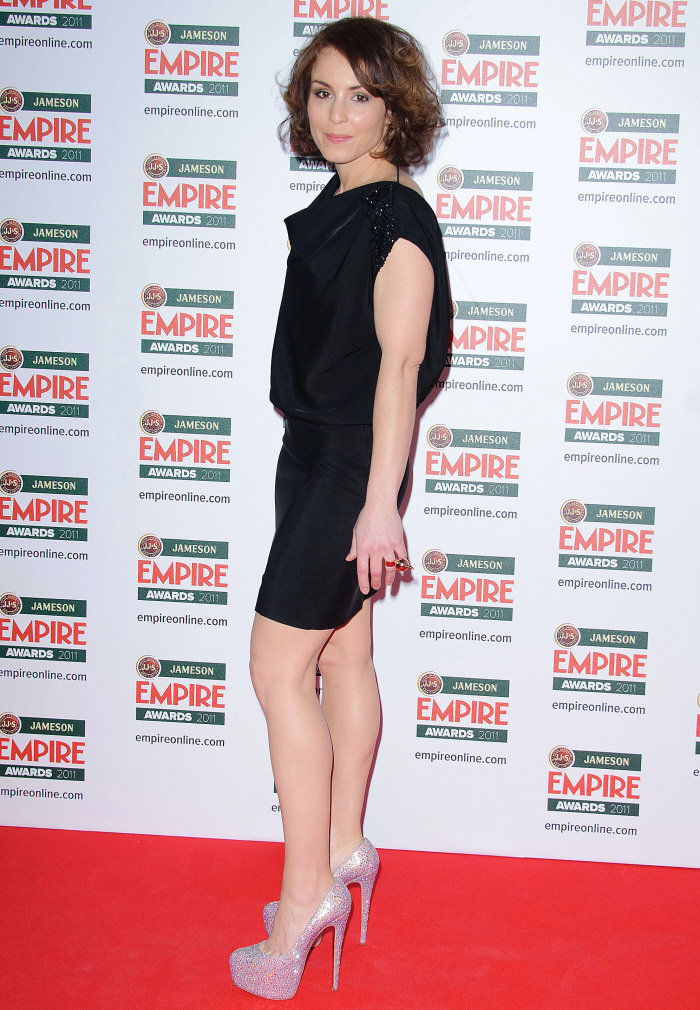 Photos courtesy of WENN.