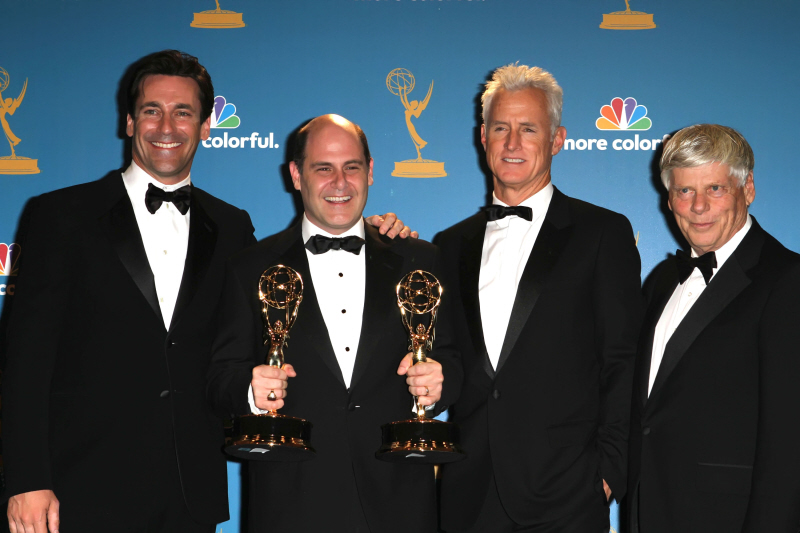 There were a bunch of stories yesterday about the new season of Mad Men, and whether or not it was actually going to go forward, or whether AMC was going to metaphorically throw the baby out with the bath water while negotiating with series creator Matthew Weiner. Many criticized Weiner for getting a huge paycheck (reportedly $30 million for 3 years) and then getting pissy when AMC wanted to get added revenue from Mad Men by cutting characters and adding more ad time. Weiner saw that criticism, and now he's setting the record straight. Full disclosure: I've read several interviews with Weiner in the past, and while he comes across as hyper-emotional and a truly OCD-level perfectionist, he also comes across as a decent guy who loves and adores his job, and puts the best interests of the show ahead of his own personal or financial interests. So, I'm just saying – I believe him:
When news hit that 'Mad Men' wouldn't return until 2012, fans of AMC's juggernaut sighed. When that news spiraled into the notion that creator Matthew Weiner may leave the series, fans wept.

Now Weiner is clearing a few things up. "There's been a lot of speculation and misinformation in the press about what is going on," he tells 'Mad Men' blog Basket of Kisses. "I want the fans to know directly from me that I had nothing to do with this delay and it is not about money. I am fighting for the cast and for the show. And I appreciate the kindness and concern of the fans."

The AMC/Weiner negotiations have been rumored to be in progress for months. "We didn't have an actual conversation until three weeks ago," Weiner clarifies.

AMC's three reported conditions for 'Mad Men' are trimming the show's length to accommodate more commercials, incorporating more product placement and ditching two cast members. Weiner says that while characters have departed the series before, it's never been about money.

"I've brought the show in on budget," Weiner says. "I've been a good producer."

HitFix's Alan Sepinwall, one of the web's foremost 'Mad Men' gurus, has a thought-out take on the situation. "AMC compromised on the commercial time once, and though they suggest to [The New York Times] that they won't this time, you never know," Sepinwall writes. "Maybe in the end AMC blinks, deciding that the prestige of the show — which is largely dependent on having Matt Weiner present and happy — and what it means to their own brand is worth more than squeezing some extra bucks out of the margins."

Weiner clarifies that the massive salary being floated in the press — $30 million for three more seasons — is inaccurate. "I offered to have less money, to save the cast, and to leave the show in the running time that it's supposed to be," Weiner says. "The harder that I've fought for the show, the more money that they've offered me."

Weiner's final words for troubled 'Mad Men' fans? "Everyone can hold on, and we'll see if it's necessary, but of course I would want them to express their feelings. I can't even tell you what it's meant to me to have intelligent people who care about the show, who reflect about it, who obsess about it, it's been a total surprise to me. It's surpassed everything I would ever have expected."
[From PopEater]
To read the full interview with Matthew Weiner, go here.
As I said, I believe Weiner. I think he's honestly fighting to make the show he wants to make, and that it's not all about getting himself a huge contract. I don't think he's a money-hungry son of a bitch, I just think he doesn't feel like he should compromise, and that his vision for his show deserves to be protected and fought for.
Meanwhile, AMC announced yesterday that Mad Men is definitely coming back… in 2012. So, there are many, many months ahead for this battle royale between AMC and Weiner.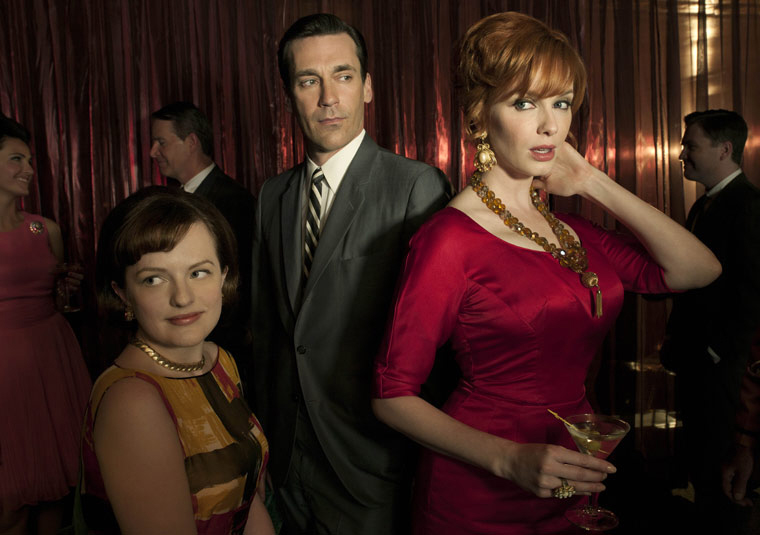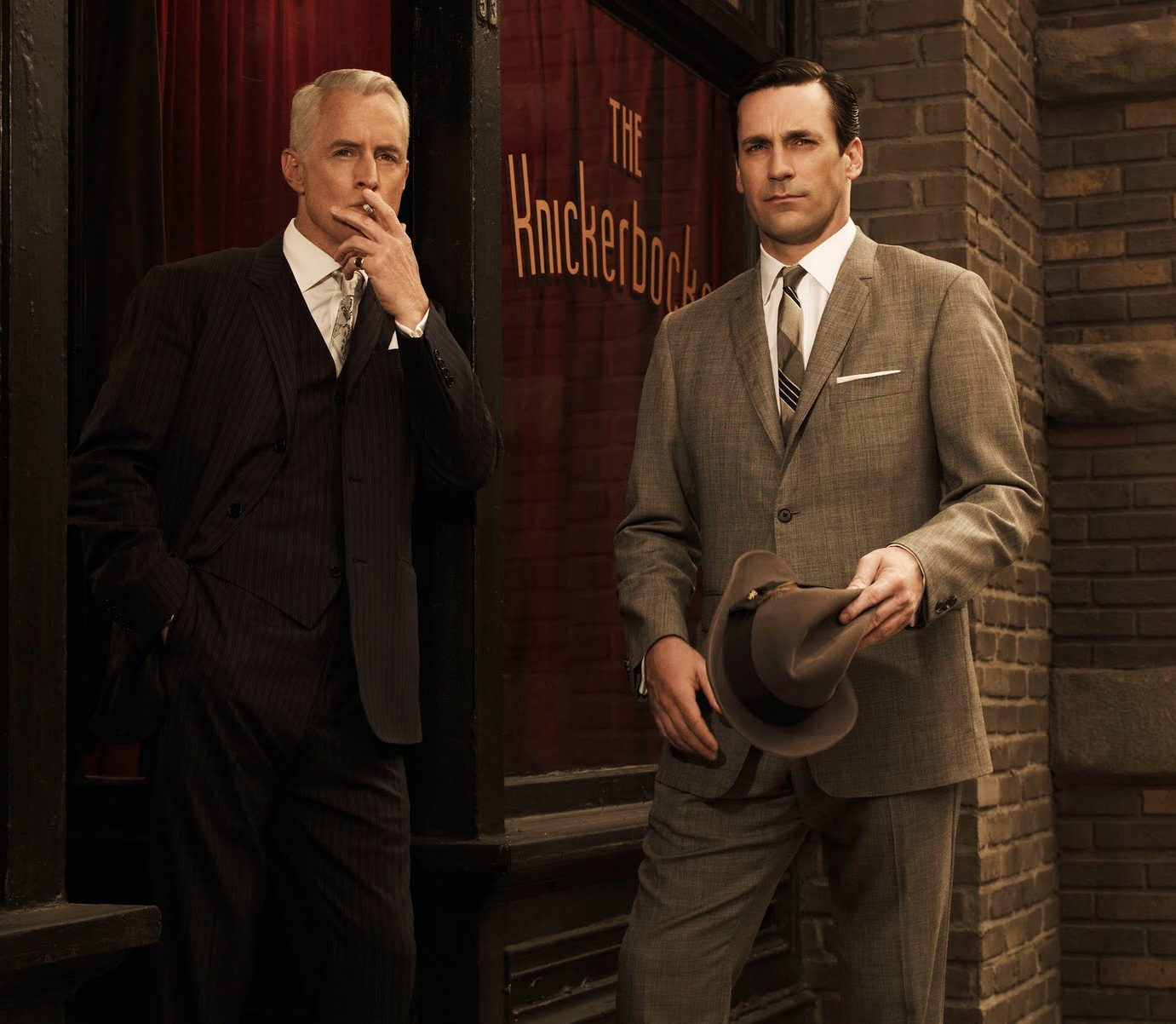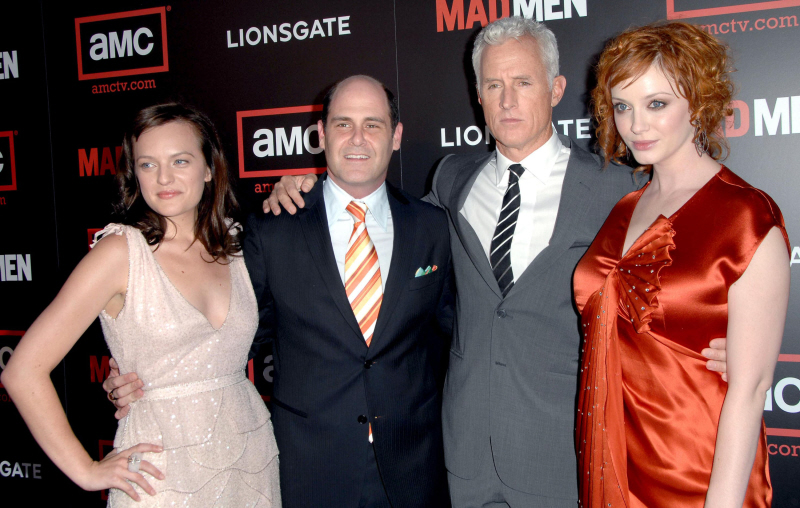 Photos courtesy of WENN, AMC.