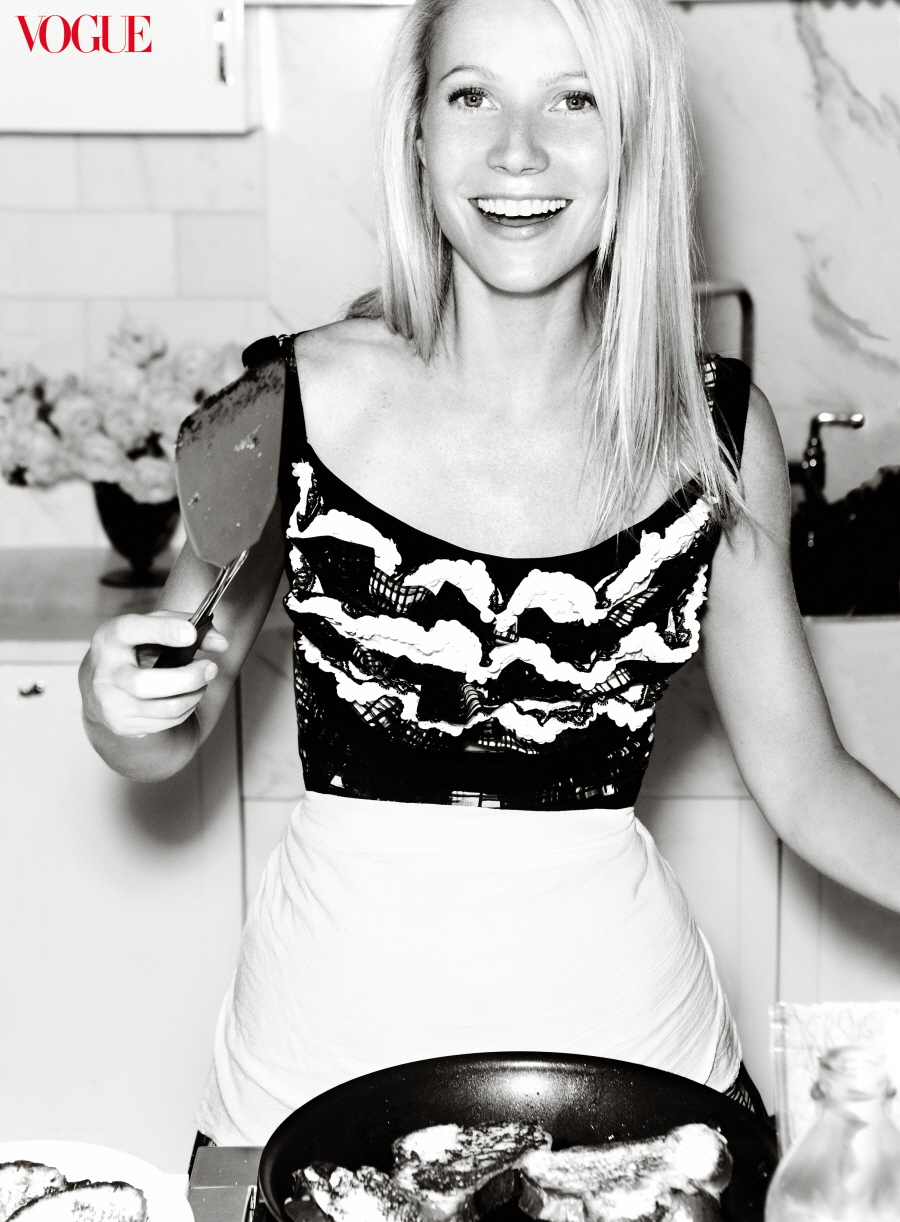 It's not enough that she deigns to send out a weekly instructional manual for peasants. It's not enough that she deigns to "sing" to us in films, on awards shows, and soon even a "country" album. Now Gwyneth will deign to advise peasants in some sort of publication, a magazine! This is according to the NY Post's sources, at least. They claim that Gwyneth is in some kind of talks to launch her own Goopy food magazine. Because she cooks! In between juice fasts and detoxes and getting liquored up and flashing her panties.
Academy Award-winning actress Gwyneth Paltrow has been remaking herself in recent years as a food expert with strong ties to celebrity chef Mario Batali — and now, according to a reliable source, she is trying to expand her empire outside of the Hollywood realm with a magazine project.

One source insisted Hearst — which has a hit on its hands with the Food Network Magazine and which helped turn Oprah Winfrey's celebrity buzz into O, the Oprah Magazine, now the second most profitable magazine in the entire company after Cosmopolitan, is intrigued.

"It's a super-secret project," said one source. Hearst is insisting speculation is not true. "Beyond her occasionally appearing on our magazine covers, we don't have any other projects in the works with Gwyneth Paltrow," said a spokeswoman.

Still, she was most recently on last month's cover of Hearst's Good Housekeeping, in part to promote her movie "Country Strong."

But in that article and others, she never misses a chance to promote her cooking. Paltrow's Vogue cover story in August 2010 was entitled "Beauty and the Feast" and was written by Vogue's food writer, Jeffrey Steingarten.

And Paltrow is releasing a cookbook, "My Father's Daughter," next month. It has already gone back for a second printing pre-publication. If it soars to bestseller status — as Hachette Book Group's Grand Central Publishing imprint thinks it will — her food bona fides will be further burnished.

The book carries an introduction from Batali. Paltrow has already teamed up with Batali for a PBS cooking series.
[From The New York Post]
Now, Goopy does have a cook book/memoir coming out this year, so maybe someone is confusing the book with the idea of a magazine? Could be. But I wouldn't put it past Goopy to start a magazine either. She wants to be the new Oprah/Martha Stewart, Goop-style. And as peasants, we should just be aware. Be vigilant, even.
Thanks to Gawker for the tip!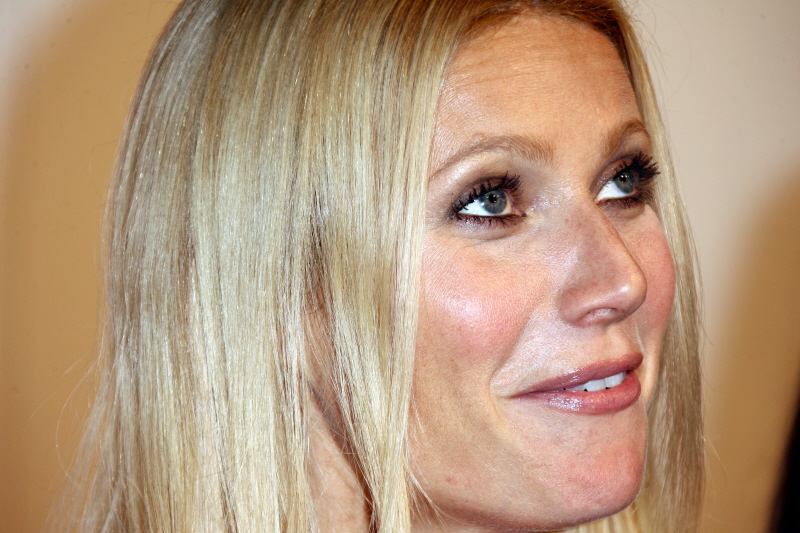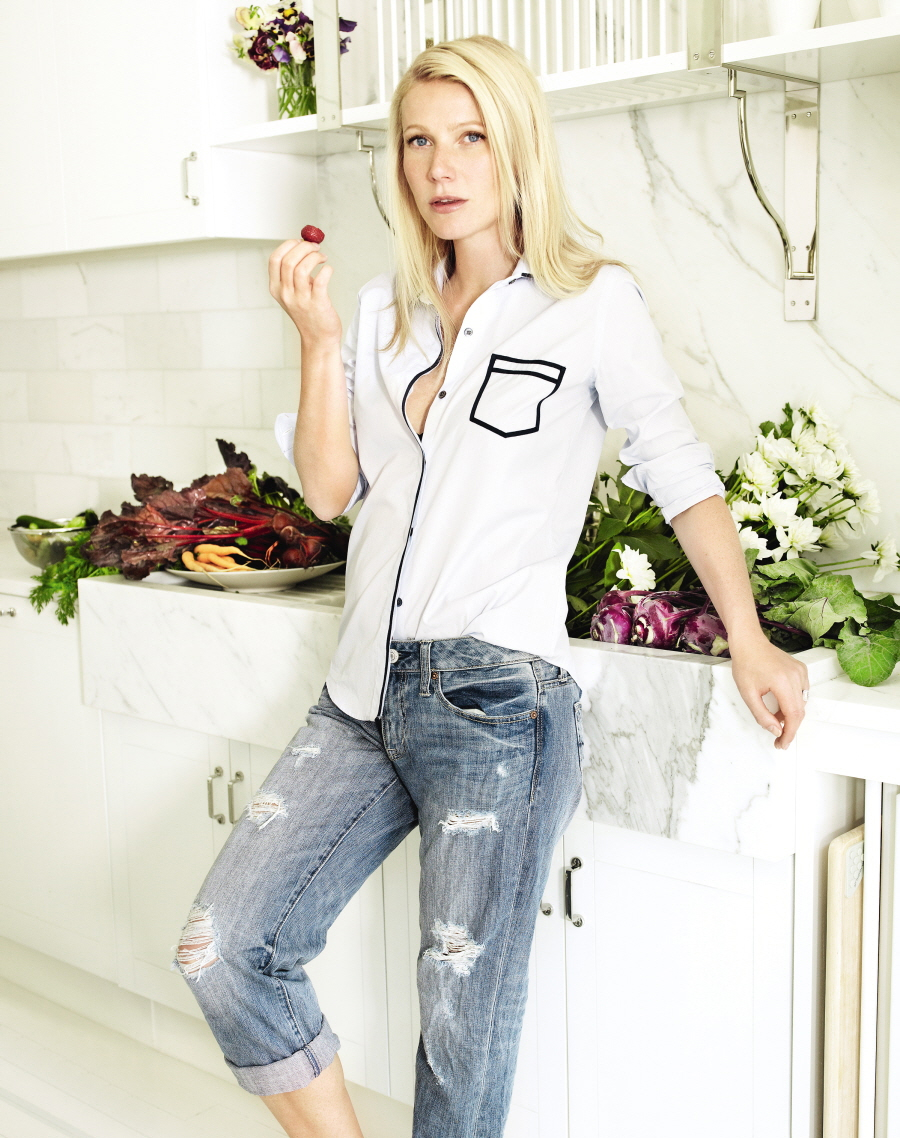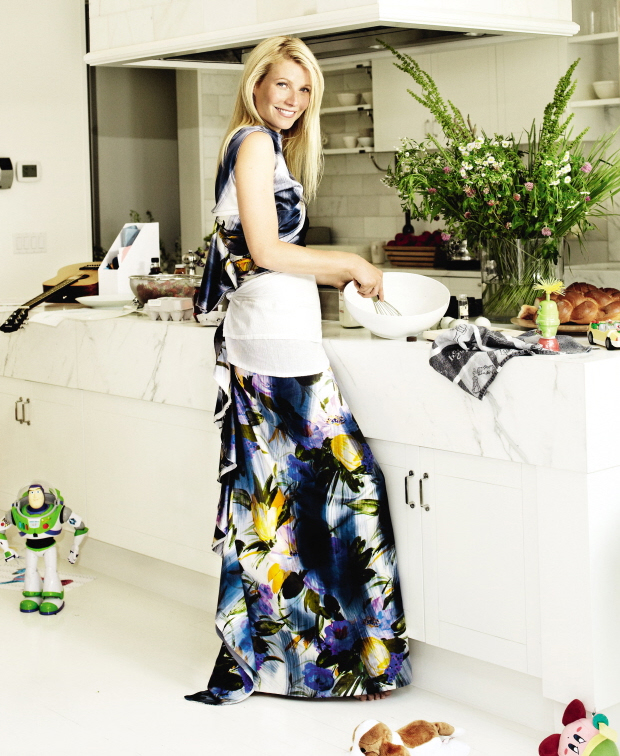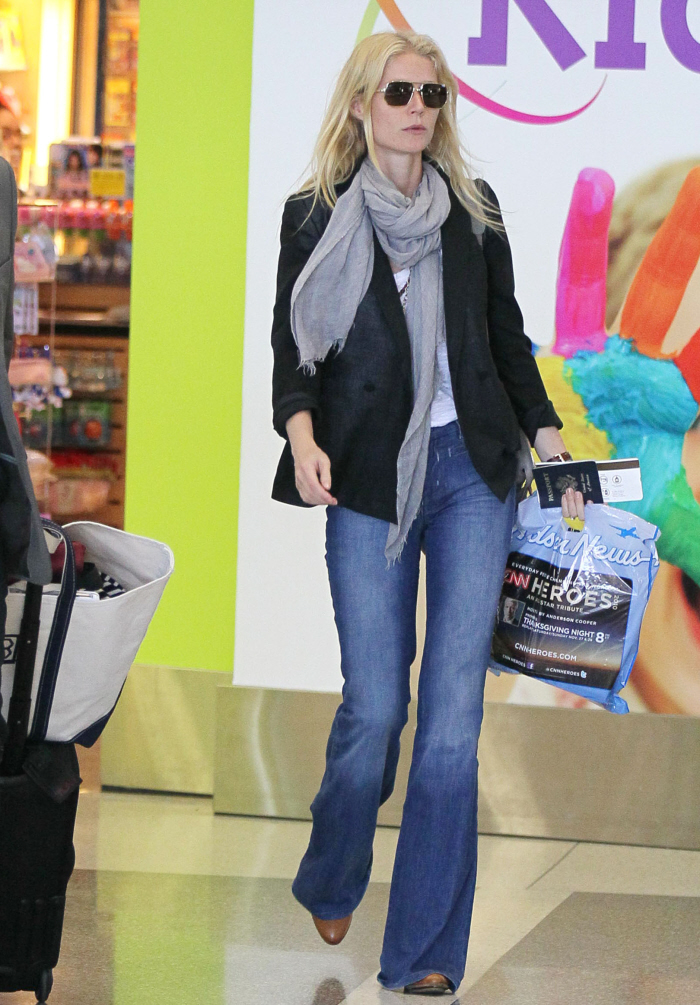 Photos courtesy of Vogue, Fame & WENN.