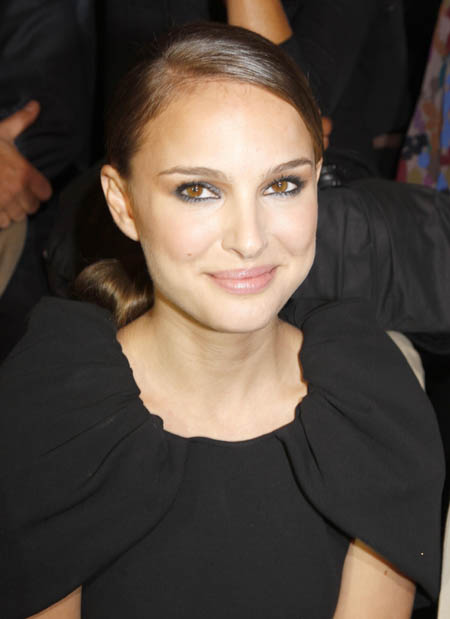 When celebrities do charity you often hear about it, especially if it involves some kind of foreign fact-seeking trip. They may seem genuinely changed afterwards, or at least more concerned about life outside their rarefied bubble. As much as people find it predictable, celebrities bring awareness to important causes and it's not like many of us average people are traveling overseas to dedicate ourselves to charity. I have a couple of friend who were in the Peace Corps and they sacrificed a lot in the spirit of adventure and helping others. It's not something I think I could ever do and you have to admire that kind of dedication. When celebrities go for a few days or a week somewhere it's different of course, but they're still sticking their neck out for a cause.
The rest of us are content to help out in ways that benefit our community and it's not something we get much credit for other than the satisfaction of helping others. It's kind of refreshing to hear about a celebrity who has been quietly volunteering with sick kids without any publicity at all. Natalie Portman has been been visiting sick children at an LA hospital three days a week. She did get some press this Spring for a trip she made to Uganda to help publicize a microcredit finance charity she supports, FINCA, but this time we've barely heard anything about her volunteerism. It sounds like she's doing it for the pure joy of helping others:
According to a source [Natalie Portman] volunteers about three times a week at Childrens Hospital Los Angeles to cuddle sick kids. "Natalie loves that she's doing something entirely removed from the entertainment industry," says the pal. This is just the latest example of her wanting to make major changes in her life, adds the source. [Portman], who recently split from her folk rocker beau Devendra Banhart, has sold her West Village home and intends to relocate to L.A. in search of "a new beginning."
[From Star Magazine, print edition, October 20, 2008]
Portman, 27, has a bachelor's degree from Harvard and has always struck me as mature compared to her careless peers. Portman is also a practicing vegan and has not eaten meat since the age of 9. That's really touching that she's visiting sick children and that no one has heard about it until now. It's also kind of surprising that she's moving to LA from NY, as the Star article mentions, but maybe she wants to get away from her ex and the memories in NY. There are a lot of kids in the hospital who are probably grateful that she's decided to make the life change.
Natalie Portman is shown at the Giambattisa Valli Spring/Summer 2009 fashion show in Paris on 10/2/08. Credit: ANG/ Fame Pictures