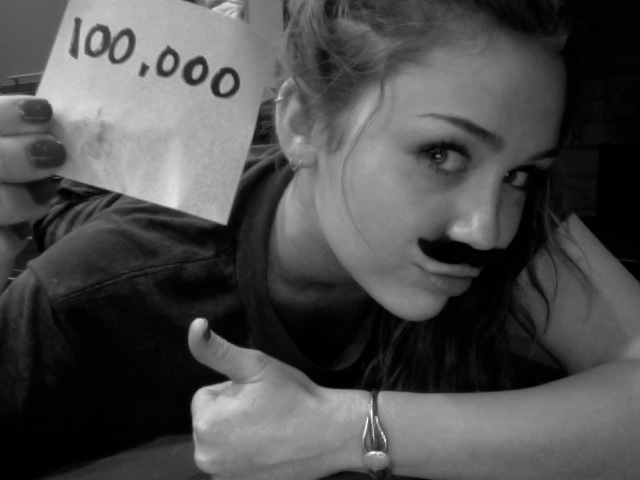 Just yesterday I was praising Miley Cyrus for quitting Twitter over a year ago and for taking responsibility for the fact that she was using it poorly and wanted to step away. She wasn't sanctimonious about her reasons for no longer informing the world about the minute details of her moods and daily life, and said "I was that person who was like, 'I'm so sad. I have no real, normal life, everyone knows what I'm doing.' And I'm like, well that's my own fault because I'm telling everyone." Well that will teach me to hold Miley up as a good example of anything. She was back on Twitter on Sunday, even before I wrote that, and one of her first tweets was to drug addict psychopath Charlie Sheen. Her people confirmed that it really was Miley and everything and not someone just promoting her upcoming tour.
During her first day back on Twitter after a 17-month absence, Miley Cyrus lavished love on another talked-about, controversial microblogger: Charlie Sheen.

Late Sunday, the 18-year-old Disney starlet wrote via her new Twitter account gypsyhearttour: "'Do not fear…the Sheenius is here!' I'm not gonna lie. I came back to twitter for 2 reasons. My fans and to follow Charlie Sheen." (A rep for Cyrus confirmed that it was her legitimate account on Monday.)

Amidst his sold out, apparently improving live tour, Sheen, 45, took notice late Monday, and replied, "Dear Miley, Welcome back to Twitter! Always felt you were epic! Now you proved it! Thanks for the love."

"I always felt the same about you! You have taught me everything I know about WINNING. Duh!" Cyrus replied.

A bit later in the evening, the "Climb" singer told fans she was "Makin dinner for my fam right now. Honey sesame chicken, garlic rice & salad. There's only one thing missing & that's Charlie Sheen!"
[From US Weekly]
As I was saying yesterday, Twitter bugs me because I'm an information junkie and a perfectionist and it's really hard to keep up with it. There's no end to it, it's hard to tell what people are referring to and it's difficult to categorize and sort all that information, much of which is useless. That said, Miley has been tweeting up a storm since she got back on. She's brought back the duckface personal portraits and she's telling us how lazy she is and what music she's listening to. She's also revealing how clueless she is by citing Sheen as her motivation for sharing details she previously realized were only hurting her public image.
I finally watched that "Charlie Sheen: On The Brink" special on TLC and wanted to scream at the television "he's just a raving drug addict, why doesn't anyone state the obvious?" We wouldn't have anything to talk about if that was the case, and we wouldn't be able to analyze him ad nauseum. For some people winning means having everyone talk about you. Twitter is useful for that.