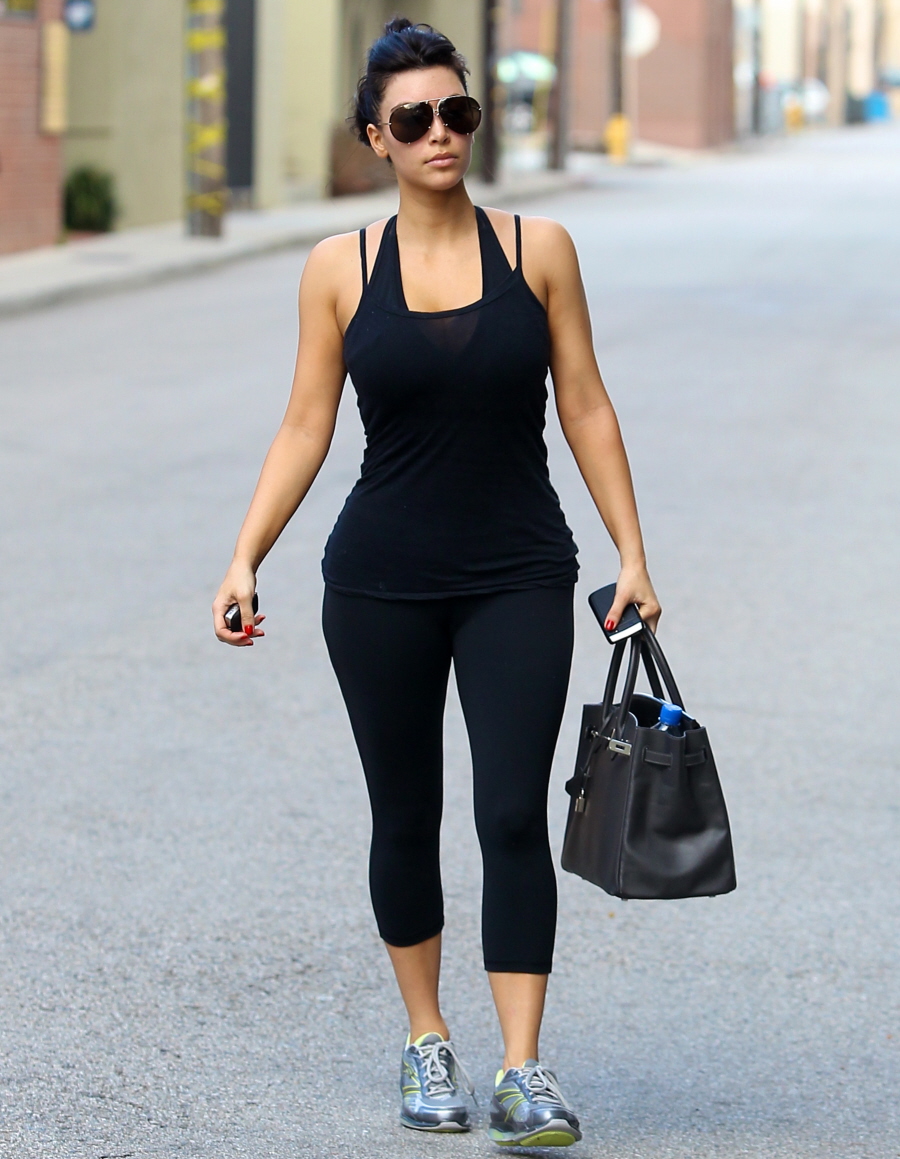 Earlier this week, I covered Kim Kardashian's Cosmopolitan UK cover and cover interview. The Cosmo piece had a surprisingly good photo shoot and an unsurprisingly boring interview. Kim Kardashian doesn't have much to say about anything. She's really vapid and superficial, but I suppose there are worse things. But what really irritated me is that Kim attempted to be a role model for girls with curves, only to smack reality in the face with her enormous, delusional ass:
"I never aspired to be a size zero. Although one time I tried on a dress with a size-8 label when I thought I was a size 4. It turned out it was a UK size 8, so actually it was my normal size. But it made me think, "Why do I even care?" I couldn't care less if it said 14. It's just a number. Your best measure is to look in the mirror. I always say you shouldn't weigh yourself. I don't even have a set of scales in my house."
Do you hear that? Embrace your curves, but while you're embracing away, Kim would just like to remind you that she is a size 4. Seriously. Once again, I'm not saying Kim is heavy or that she has a bad figure – on the contrary, I like her figure, and I like her curves. But the bitch isn't a size 4.
To make matters worse, the day after this interview went out, Kim stepped out wearing the most unfortunate pair of Bermuda shorts I've ever seen, and they made her look like a size 18, not a size 4. It was like Kim's subconsciously decided to underline her size 4 delusion for the world.
So these are some new photos of Size 4 in spandex, leaving the gym on Thursday. Yes, her "gym bag" is a Birkin. Ugh. Other than that… yeah, her body looks really great. Despite the cameltoe, this is one of Kim's most attractive and flattering ensembles ever.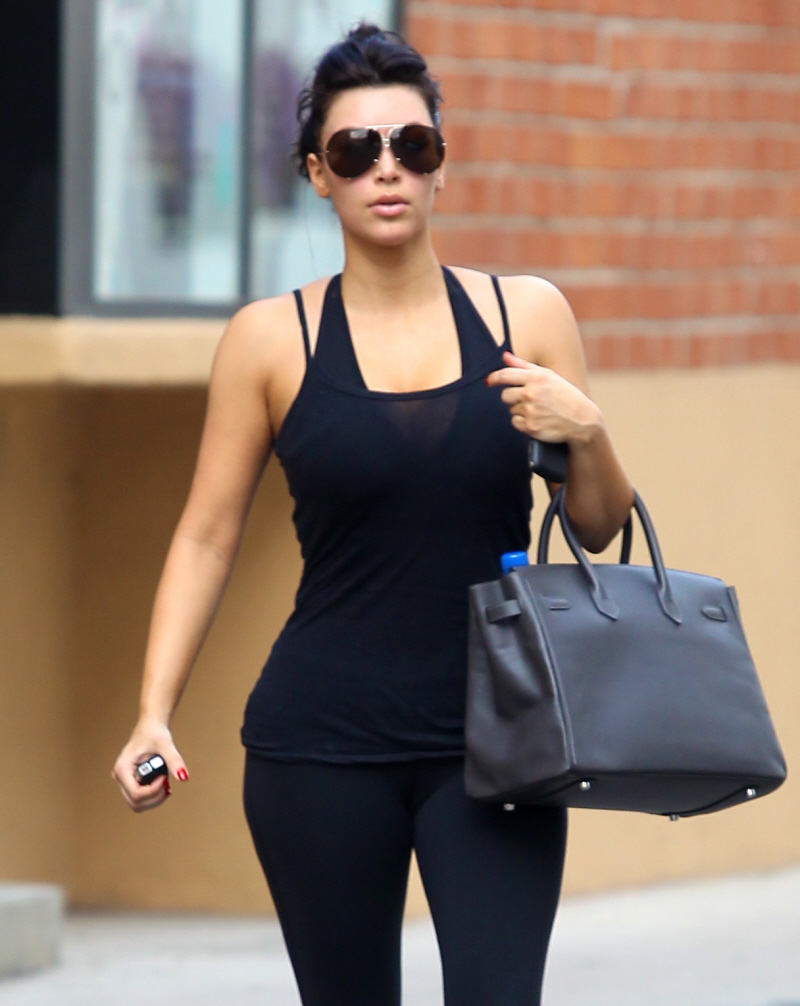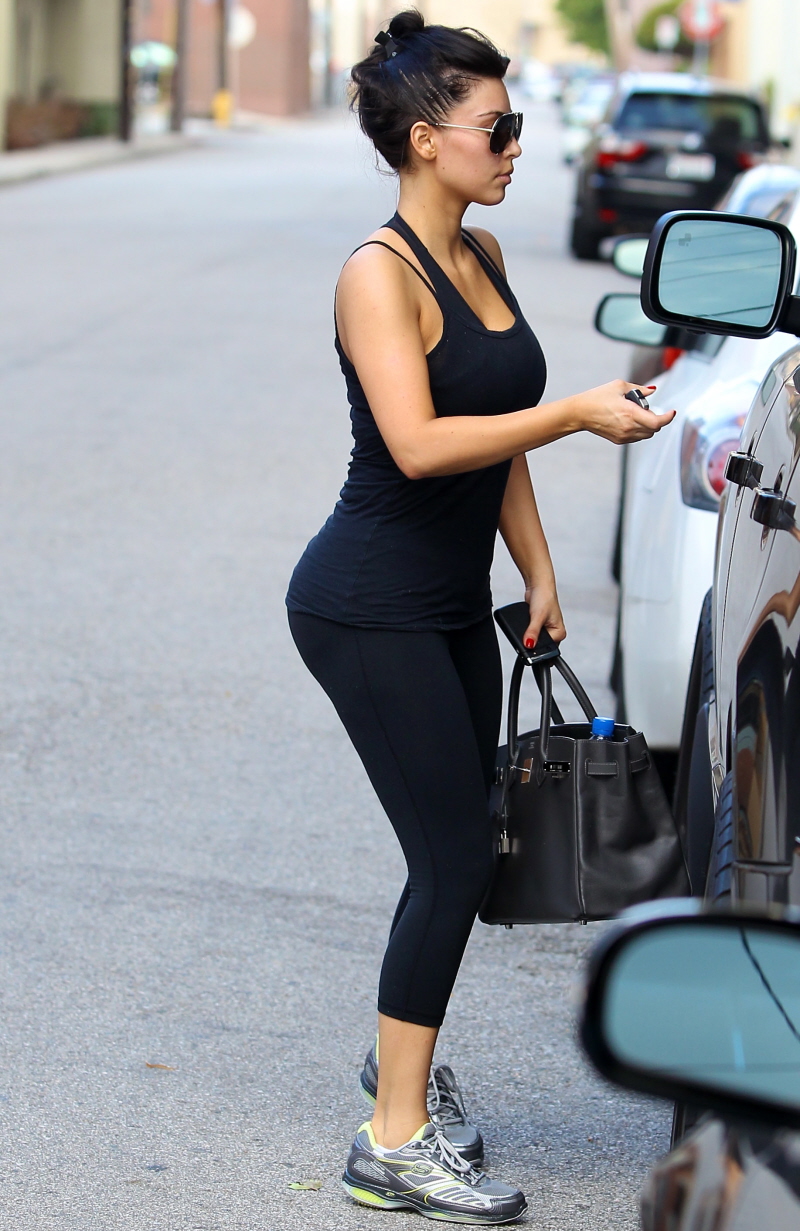 Photos courtesy of Fame.