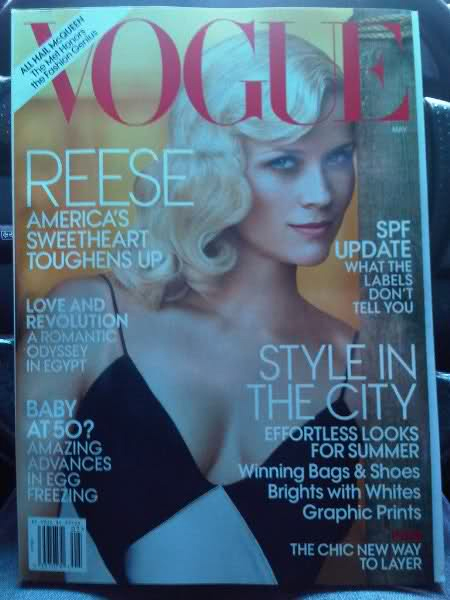 Here is a little preview of Reese Witherspoon's May cover of Vogue. I don't really care for it – I liked her Elle Magazine UK photo shoot much better (although many of you thought she looked like a neckless wonder on Elle UK). Instead of Reese reading as "sultry" – which I think she was aiming for – she looks rather devious and sneaky. But I'll hold off final judgment until I see the full shoot.
In other Reese news, she and her new husband finally went on their honeymoon! They're apparently in Belize right now… and they brought Ava and Deacon, making it less of a honeymoon and more a family vacation. I mean… Ryan couldn't watch the kids so that his ex and her new husband could have some alone time?
Happy honeymooners! Less than two weeks after tying the knot, newlyweds Reese Witherspoon and Jim Toth touched down in Belize for a romantic six-day honeymoon stay.

"They didn't ask for any VIP treatment, walked off the plane like regular tourists, waited in the immigration line and waited to get their bags from the baggage carousel," an eyewitness tells UsMagazine.com of the pair, who brought Witherspoon's two kids, Ava, 11, and Deacon, 7, along for the tropical getaway.

Witherspoon, 35, clad in a white T-shirt, jeans and a brown hat, went nearly unrecognized when the couple touched down in the Central American country April 4.

Adds the witness of the foursome, who browsed gift shops and visited other tourist attractions: "They definitely looked like a happy family. The kids seemed like they had no problem with him around."

Sources close to the newlyweds — who swapped vows March 26 at Witherspoon's 6-acre Ojai, Calif. ranch — tell Us they're the perfect match. Says one pal of Toth, 40: "He's a very confident guy who takes care of her."

"[Reese] really wants to be married and have that security with someone," another insider says. "They feel like they've hit the jackpot in this relationship!"
[From Us Weekly]
I really like Reese and I think this marriage will be great for her, and I genuinely think she's going to get pregnant again very soon. BUT – I worry about her. I worry about her career, and I worry that Reese is perhaps shilling a bit too hard for her latest film, Water for Elephants. The People cover, the Hello! cover, the covers of two major fashion magazines, putting off the honeymoon just so she could do some extra promotion… we get it, Reese. You need a hit, and you're selling, selling, selling. What happens if Water for Elephants bombs, though? What's the worst that could happen? Reese's asking price goes down? So she no longer makes $15-20 million, she makes $10 million? Is that so bad, honestly?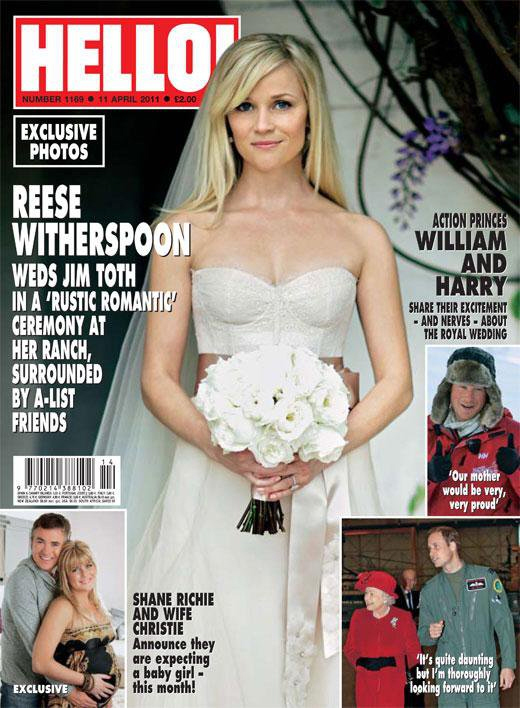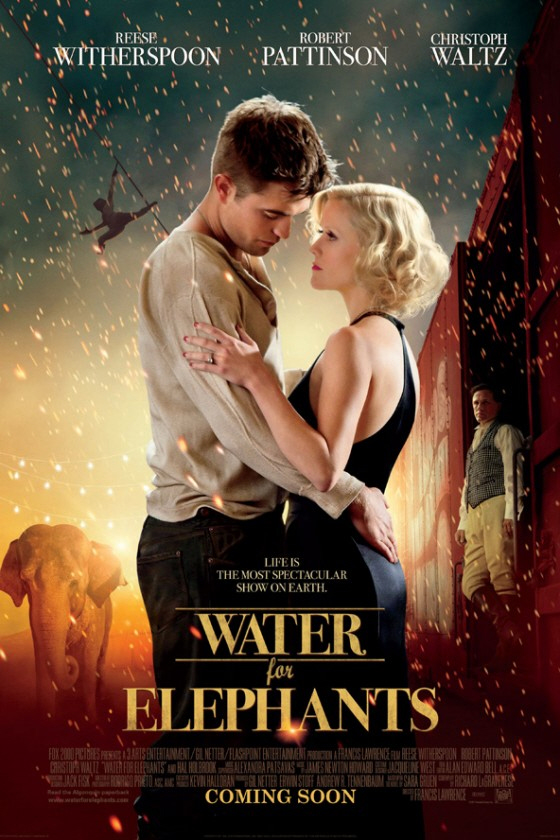 Vogue preview shot courtesy of The Fashion Spot. Additional pics by WENN.