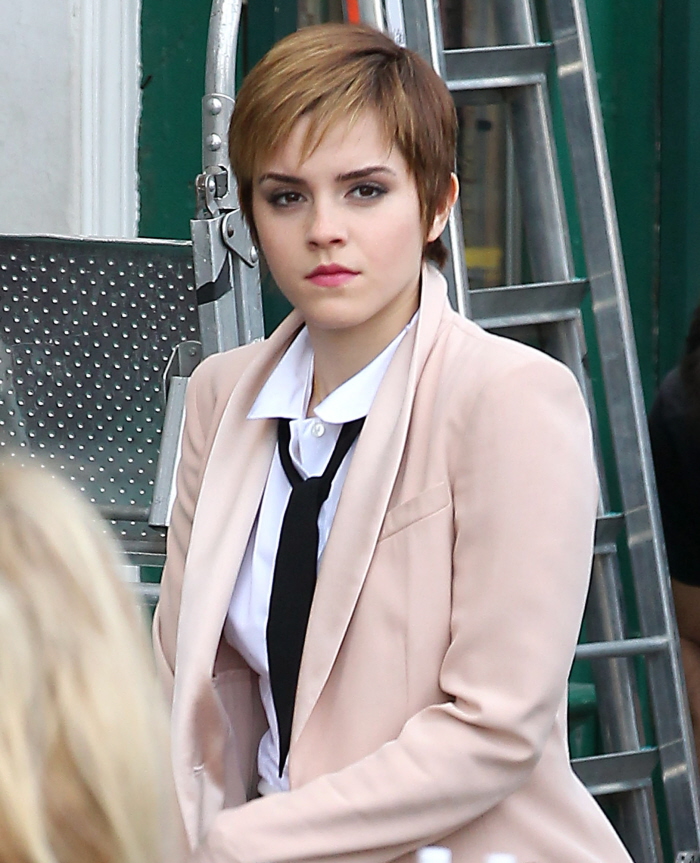 About a month ago, I was giving Emma Watson a hard time, and many of you yelled at me. She dropped out of Brown University, perhaps temporarily, perhaps not, and I thought the whole thing was rather fishy. She announced her "break" from university and immediately flew to Paris to shoot a commercial for Lancôme – it seemed like a Lohan move from a girl who was being promoted as another Jodie Foster-Natalie Portman. Well, Emma has a new interview with the AP where she talks a little bit more about her break from college, and why she needed it. Oh, she also has some funny little judgy things to say about Kate Middleton too!
Emma Watson has a lot of sympathy for Kate Middleton. The royal bride-to-be is under a worldwide spotlight ahead of her April 29 wedding to Prince William – with special focus on fashion, what she'll wear for her big day. Only two billion people may be watching, according to one British minister.

"Poor girl, that must be an incredible amount of pressure," Watson told The Associated Press in an interview earlier this month. "I hope she's enjoying it. Must be intense."

Watson herself knows something about life in the spotlight. Over the last eleven years she's grown up on screen and in public from a child actress to a film star. These days who she's dating is big entertainment news, what she's wearing is dissected by fashionistas around the globe, which products she is endorsing fuels business stories. A simple trip to the hairdresser to cut her long golden brown hair into an elfin crop made international headlines. Along with co-stars Daniel Radcliffe and Rupert Grint, Watson's brought the magical books of JK Rowling to life, by playing Harry Potter's bookish but gutsy pal Hermione Granger.

And, like her character, Watson has always been studious. She enrolled to study liberal arts at Rhode Island's Brown University in 2009. But being a movie star and an Ivy League student took its toll, and she says commuting back and forth to the U.S. left her stressed out. Ever the perfectionist, Watson couldn't stand delivering a below-average performance, so she took some time off. How very Hermione.

"I just knew I was going to be beating myself up because I wasn't going to be able to be doing the best that I knew that I could at school or in my job," she said. "If I'd been getting B's or C's I would've been really upset."

So she will be returning to school in September after helping to promote the final two films. "Harry Potter and the Deathly Hallows: Part 1″ is out on DVD in the U.S. on April 15 – with "Part 2," the last installment, set for release in July.

Watson also found time for another movie role in "The Perks of Being a Wallflower," which starts filming in May.

Watson also plans to check out Radcliffe's Broadway stint singing and dancing in "How to Succeed to Business Without Really Trying" – and admits she's very tempted to follow in his tip-tapping footsteps.

"It's something that I've always wanted to do," she explained. "The idea of having a live audience is just really appealing to me. I think that must be an amazing experience."

So, for the girl who turns 21 on Friday, life is good.

"I just had so many amazing opportunities come my way. I just want to make the best of everything," Watson said.
[From The Associated Press via HuffPo]
Maybe I was too harsh about the college stuff. If I was too hard on her, and she ends up returning to Brown in September, I will apologize to her in writing. If she ends up lolling around, "modeling" and party-hopping, however, I will resume to my previous judgment of her: please, Emma, less Lohan and more… being a student.
Regarding the Waity Katie stuff – I can't decide if Emma is being sympathetic or if she's being judgy and her every word is dripping with condescension. It can be read either way. "Poor girl, that must be an incredible amount of pressure. I hope she's enjoying it. Must be intense." I think she's aiming for sympathetic, right?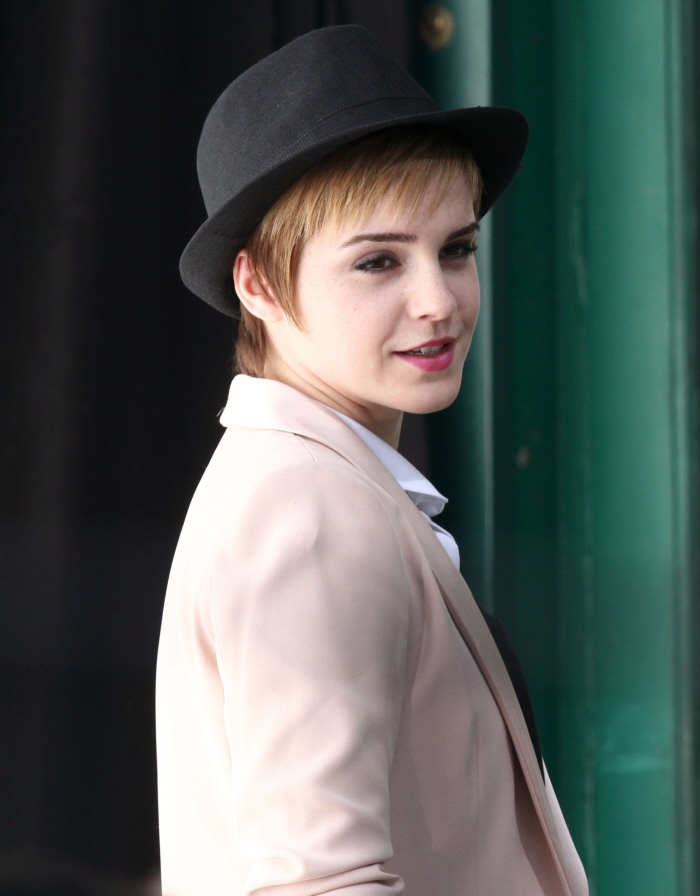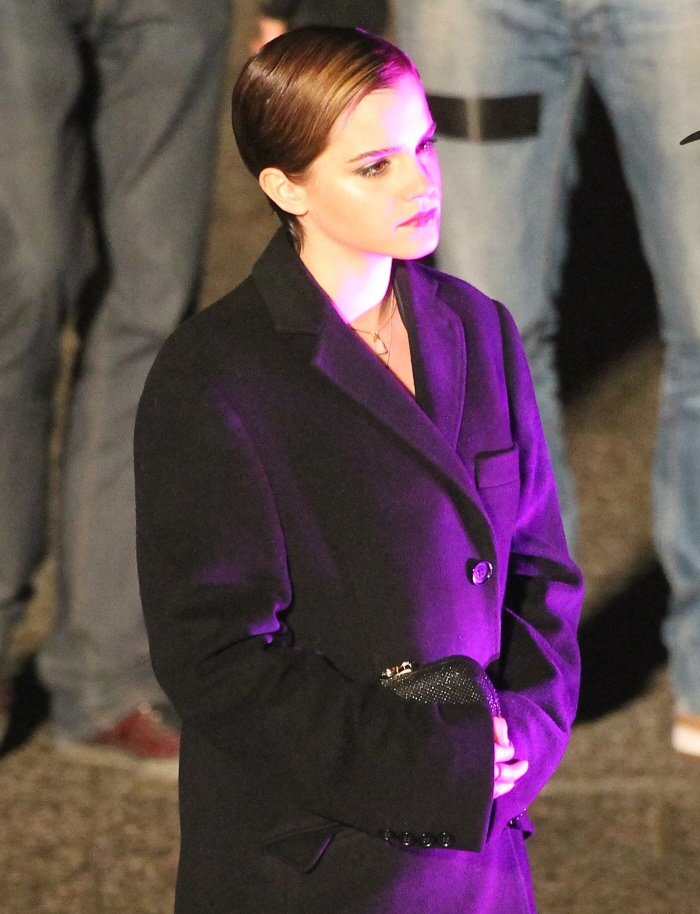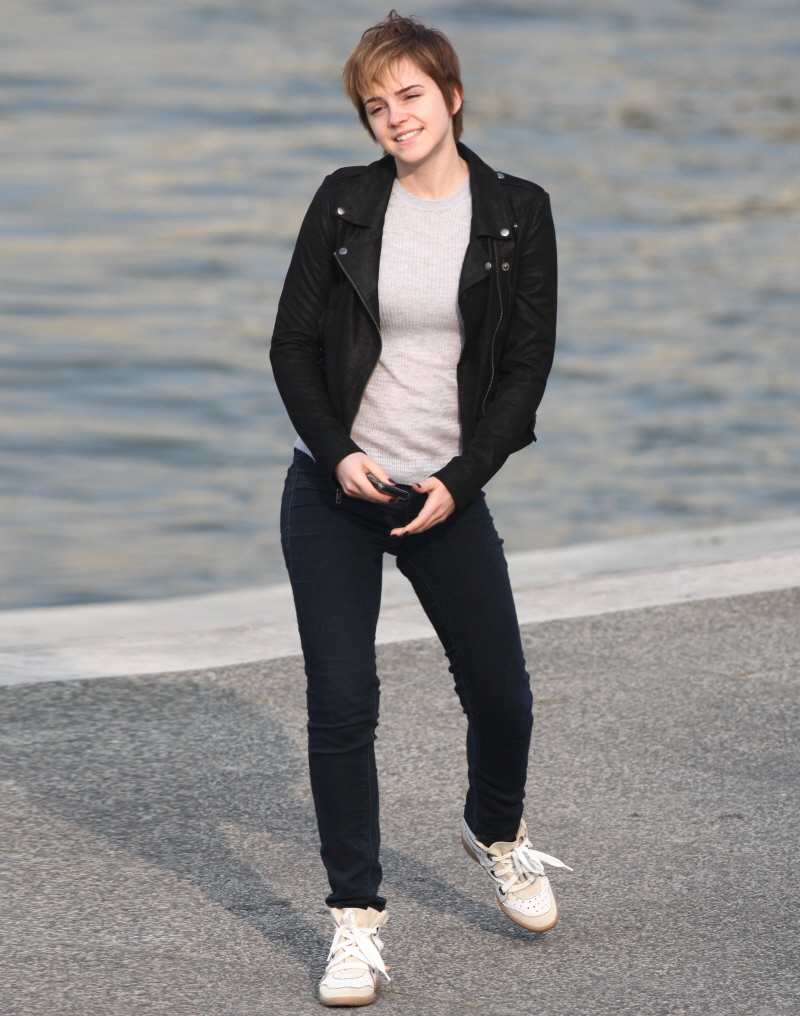 Photos courtesy of Fame.