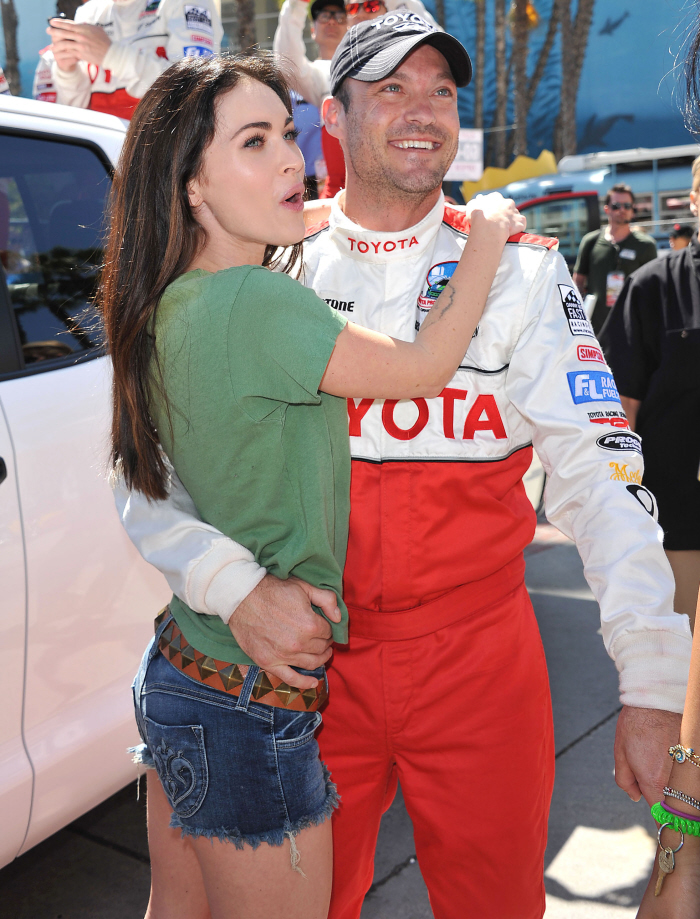 These are photos of Megan Fox and Brian Austin Green at this weekend's Long Beach Grand Prix Celebrity Pro Race. BAG is into racing and all of that stuff, and Megan is a good wife about supporting his interest. She usually comes out to cheer him on, which I think is nice. Despite my complaints about her, I think she really does adore BAG, and she puts a lot of effort into their relationship, you know? She's not just phoning it in. She makes the effort to show up for him.
So now that I've said something nice, can I say something mean? First of all, I think we're witnessing the debut of Megan's Official 2011 Face. It's new and improved! Not so much, actually. She was so much prettier several years ago, before all of the work. Look at her 2011 Nose – it doesn't work on her face at all. Secondly, even though I think Megan came out to support her husband, the photos of her greeting him after the race are kind of ridiculous. Like, she knew the cameras were on her, so it's like she was moving in slow motion in the music video in her head. Smile, pose. Embrace, pose. Look loving, pose. Kiss, pose. Still, they're happy and good for them. BAG looks nice too. And I'm not going to say anything about Megan's cutoffs. Meh. Her hair looks great, though.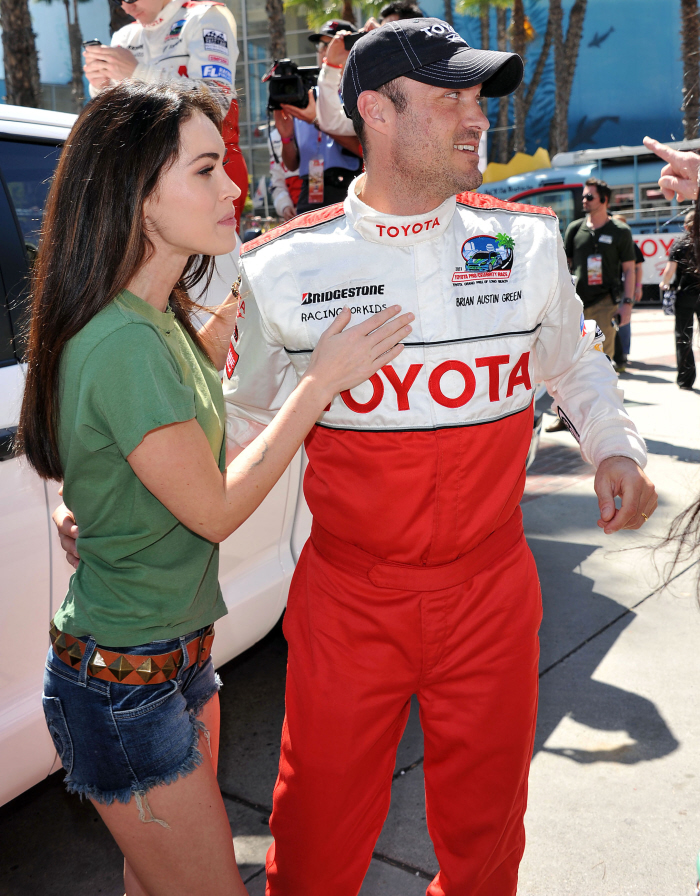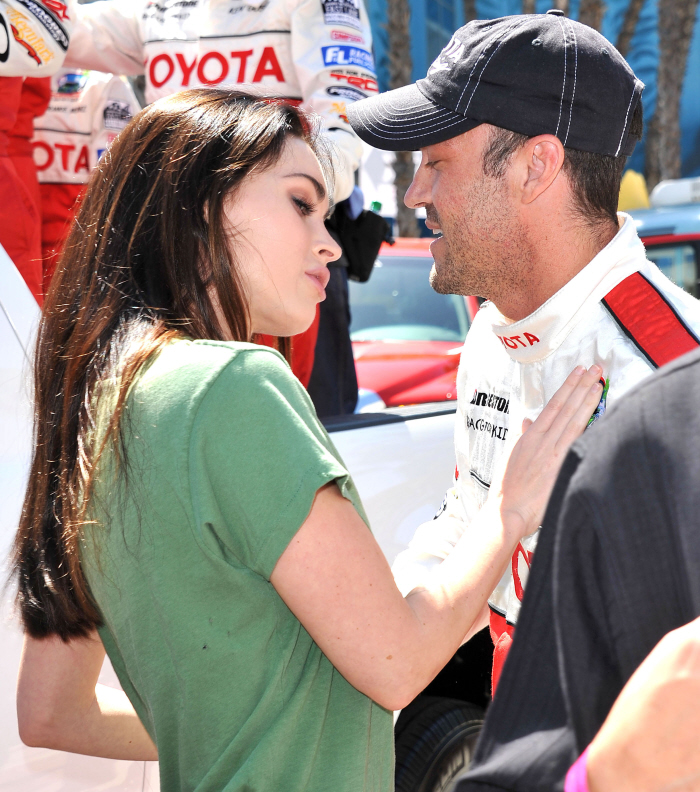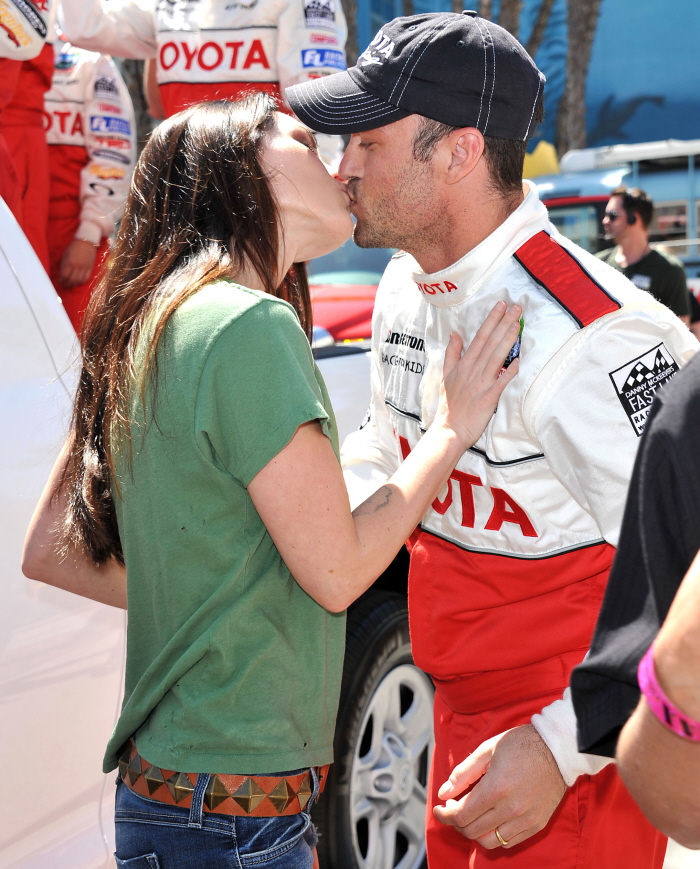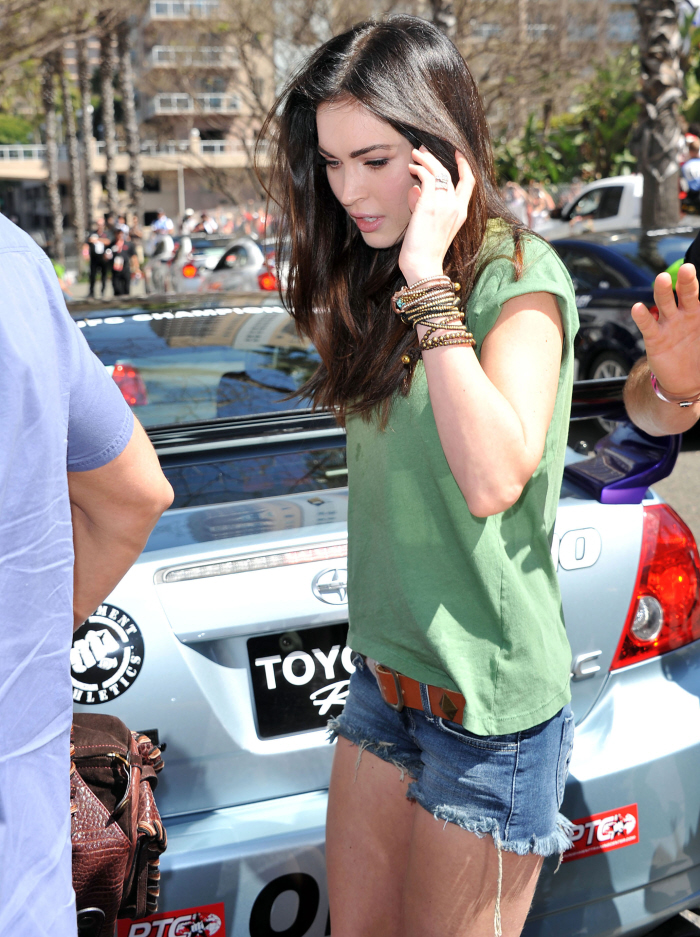 Photos courtesy of WENN.