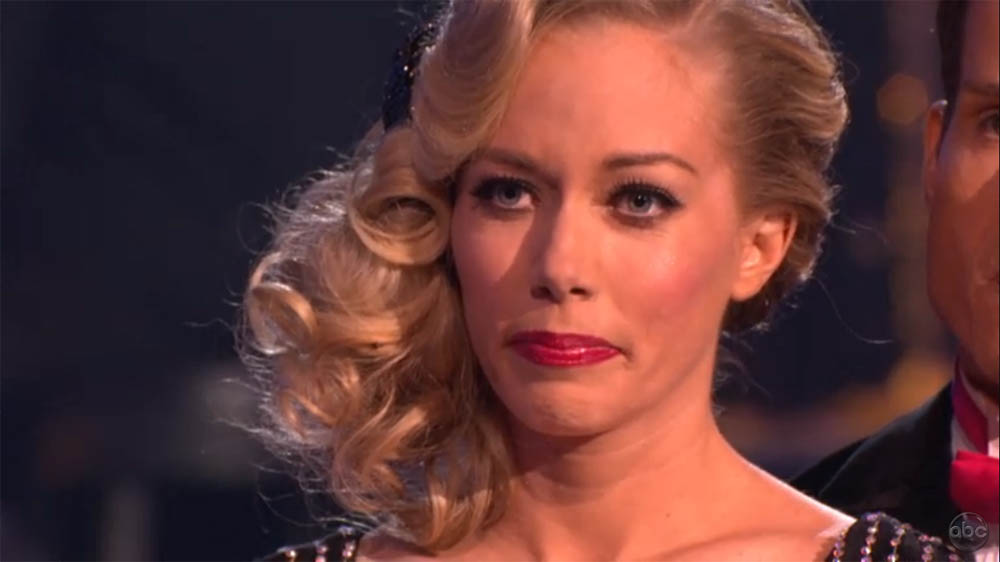 Carrie Ann Inaba is the nicest judge on Dancing with The Stars and goes the easiest on contestants by far. Leave it to Kendra Wilkinson to take offense with something Carrie Ann says, though. Kendra has been trying to get some attention for her lousy dancing for weeks and nothing has worked, so she's blowing up a mild comment from Carrie Ann as if it's the worst thing she's heard. I shouldn't take that stance on it, Kendra is probably just upset because Carrie Ann's comment hits the closest to home. She feels trashy, like she's not worthy, and she's been talking about how she's going to be classy this season, only she's incapable of it and it hurts her feelings when people point it out.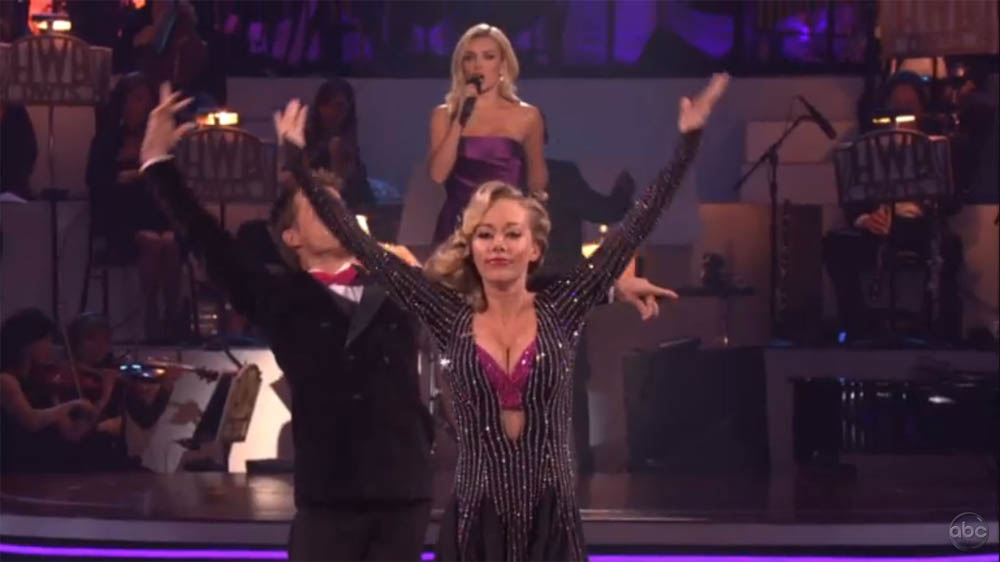 "We have our own definition," Wilkinson told reporters following the Dancing with the Stars elimination on Tuesday, after Inaba said she seemed to be "afraid of elegance" during her performance the night before. "Elegance is what [my husband] Hank [Baskett] sees, not what Carrie Ann sees. That's what I care about."

The reality star admits that right after Inaba's comment, she felt "like giving up."

"Another woman telling me about elegance eats away at my ego," she said. "I'm a huge Carrie Ann fan, and she's [usually] so sweet, but that one comment – I felt belittled at that moment and embarrassed."

Wilkinson makes it clear that she does take her time on the show seriously, but not too seriously.

"This is great, and a time of my life I will look back on, but it's not my life," she said. "My life is my family memories. We just bought a new home. That right there means the world to me."

"Why am I listening to people that I don't care about?" Wilkinson continued. "I'm out here to have a good time – to be Kendra and dance and shake my butt – not to be a professional dancer."
[From People]
Carrie Ann really said "elegance is not so different from sexy. It's like you're afraid of elegance" and Kendra's face fell for a second, (see header photo) then she smiled and retorted "I just don't care about it." Carrie Ann continued "It's like that sexy goddess appeal last week. You have that." It's not like Carrie Ann was being rude, she was just trying to offer some pretty mild constructive criticism.
Poor Kendra. She's got two sex tapes out, at least one of which she signed off on, she wrote in detail about screwing a guy 60 years older than she is, starting when she was 18, being a stripper and doing drugs and she feels super hurt when she's told she's "afraid of elegance." She wants to reinvent herself only she's known as a playmate who got her start as one of Hefner's kept women, and she cashed in on a sex tape just last year. The public has a pretty long memory, but the news cycle is short. If she keeps her mouth shut we won't be talking about her, and if she does talk then we'll know she's insecure about it.
If you'd like to see Kendra's dance in question, it starts at about 19:20 into this linked video. She's stiff, her boobs are pushed up and spilling out, and she keeps pulling faces and pursing her lips. She's hanging in there though, and it must be hard to do that week after week and have to hear criticism of your dancing. When Bruno told her she needed to feel the music, she said she had just four days to prepare.