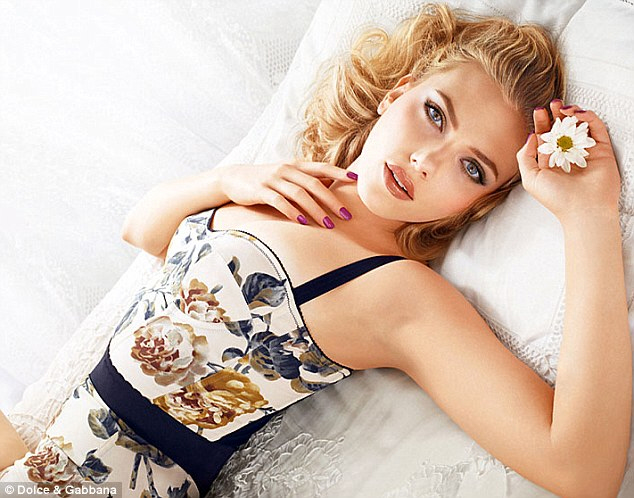 This is Scarlett Johansson's latest ad for Dolce & Gabbana. Scar became the face of the brand… in 2009, I think. Scar fronts a surprising number of ad campaigns – Mango, Moet champagne, Reebok, just to name a few – which doesn't really comport with the "average, low-key" image she tries to push of herself. She's not average. Anyway, I rarely like Scarlett's "model face" because the girl really doesn't have that many expressions, and her mouth is always open. In the Mango ads, she's always styled to look rather corpsey, and there's some of that going on this ad too. Sure, she doesn't look deathly in this ad, but she doesn't really look… alive, either. It doesn't help that every photographer and stylist seems to pose Scarlett reclining on something, like she's too lazy to actually stand up and pose? At some point, I have to stop blaming the stylists and just blame ScarJo – she just gives off a corpsey vibe in photographs.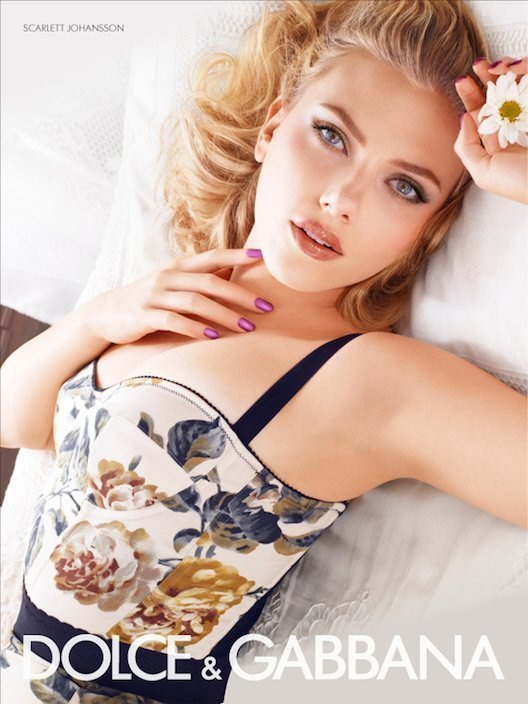 In other ScarJo news, her old(er) lover Sean Penn has been photographed a lot over the past few days as he tries to get in shape. Photographers have gotten shots of him jogging and mucking around in the ocean and hanging out with a personal trainer. It's great that a man his age is taking an interest in exercise, especially given that he's a smoker, a heavy drinker, and likely a drug user (?). But something tells me that Sean's new-found interest in exercise isn't about health. It's about his 20-something girlfriend.
Ladies, think about this grunting on top of you. That's all I'm saying.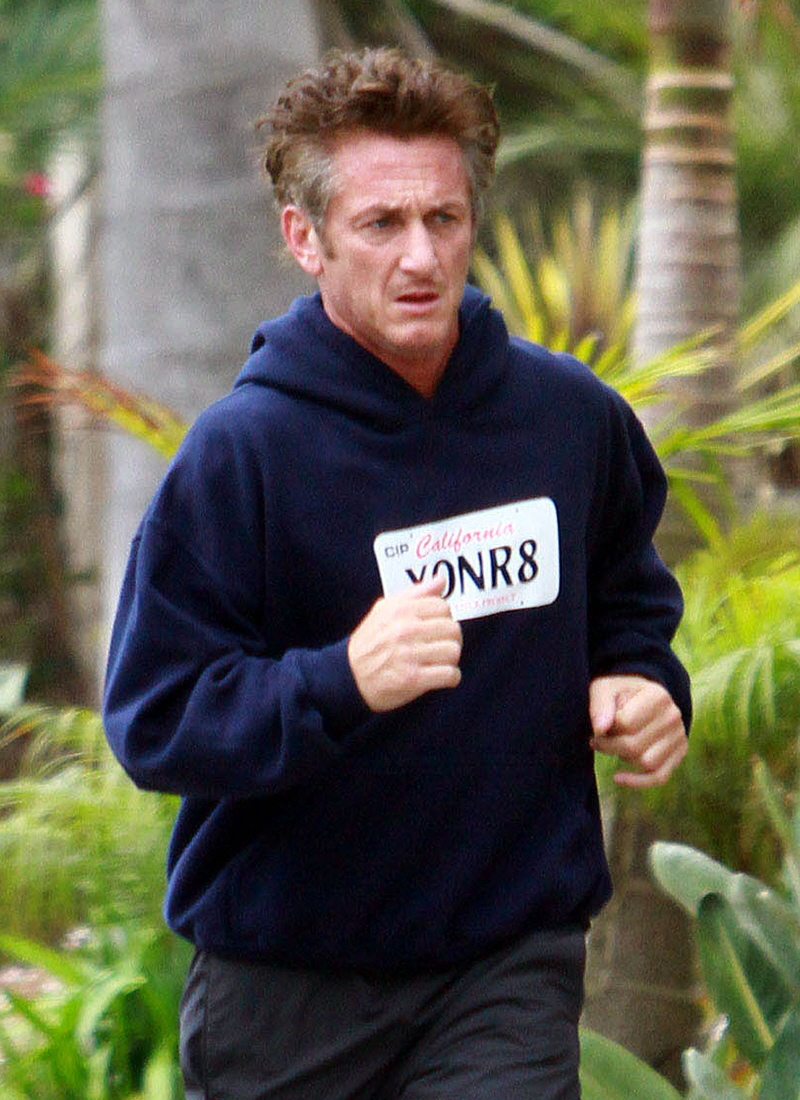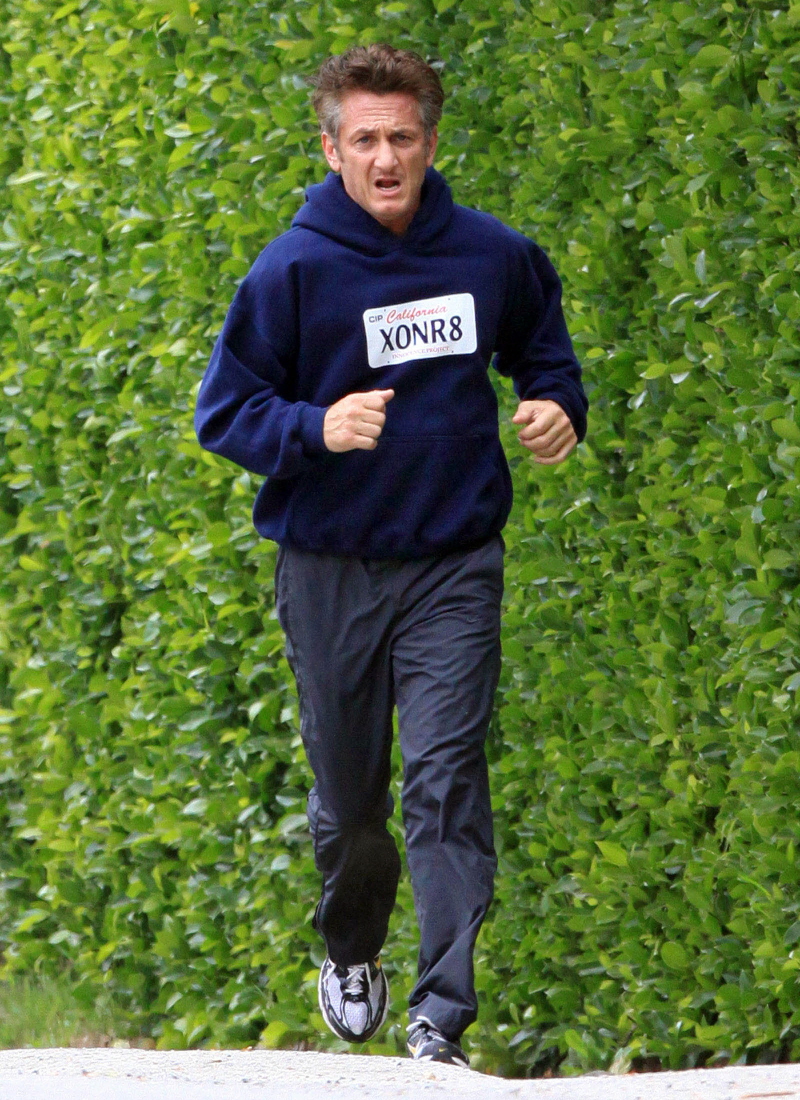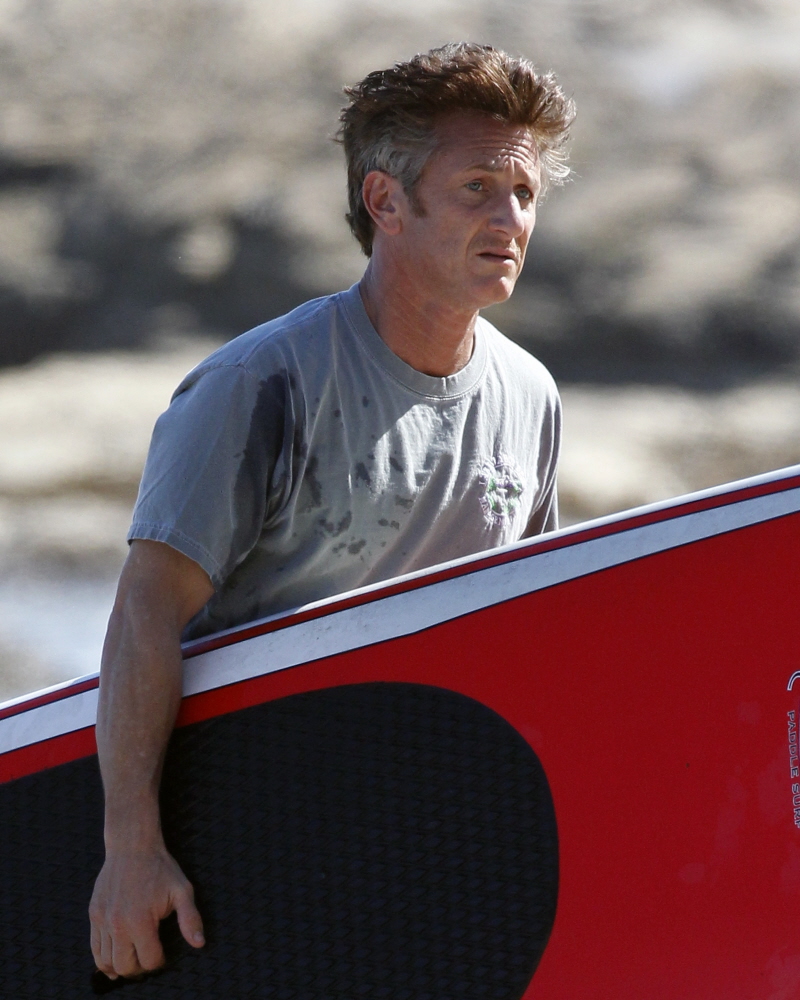 Photos courtesy of Fame, The Mail, HuffPo.