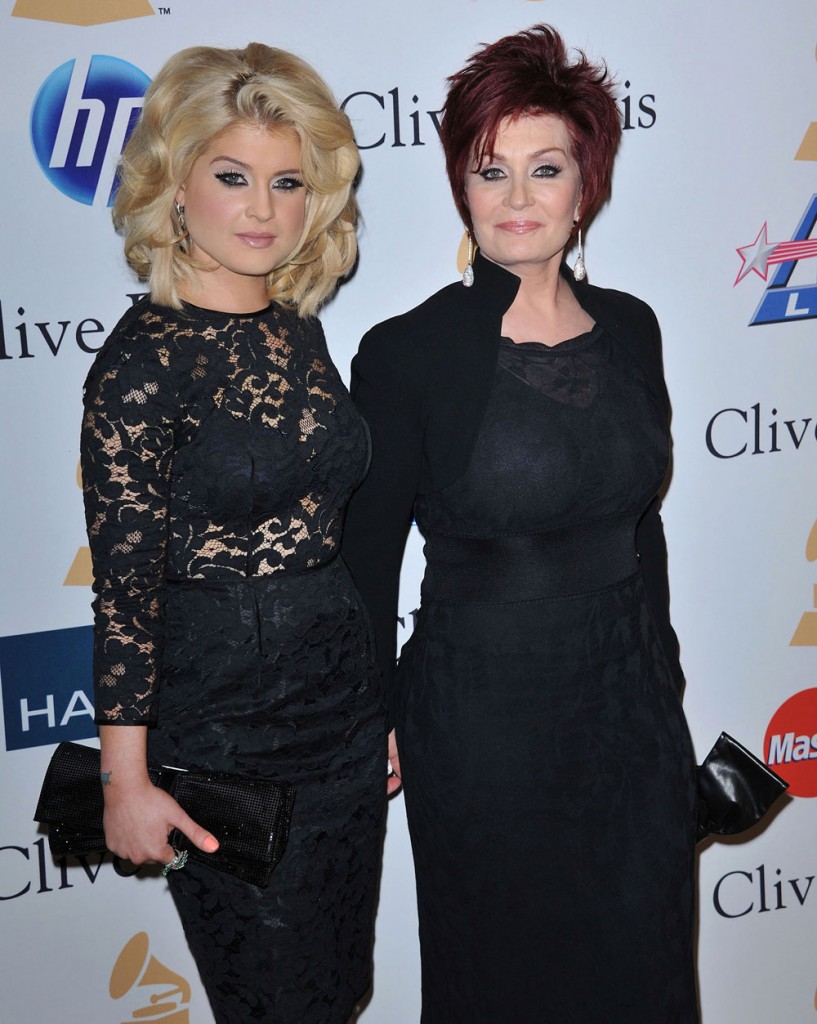 Kelly and Sharon Osbourne were on the Piers Morgan show last night, and as these two have done so many times before, both individually and as a unit, they critiqued someone else. At least this one isn't likely to result in a bitchy back and forth public feud. Piers asked the combative duo what they thought about Billy Ray Cyrus trashing his daughter's route to fame, and Kelly called it "inappropriate" while Sharon said that Miley made her dad relevant again.
MORGAN: What do you make of what's going on at the moment in Hollywood with — there's two interesting things I thought for you guys to talk about. One, the Charlie Sheen thing, which is ongoing. And the second thing is what Billy Ray Cyrus said about Miley Cyrus, that he wished as a parent he had never let her go down the route she's gone down, in terms of fame and stuff.

K. OSBOURNE: I think that's a really inappropriate thing for someone to say, especially when what they did together gave that person their career back. And it's not fair to do that to your own child.

MORGAN: Really?

K. OSBOURNE: It's really inappropriate thing to say.

S. OSBOURNE: I do too. I don't think he should have done that in print. He may think it. It might be, you know —

K. OSBOURNE: He might have meant it in a different way. But in black and white, it seems so just harsh, especially because I love Miley. She's a dear friend of mine. I know how hard she works. She works so hard. I just think that that discredits everything she's done in her life, not just for herself, but her whole family. It's disrespectful.

MORGAN: She's built an incredible career for herself. She's very young.

S. OSBOURNE: She's very talented.

K. OSBOURNE: And him.

S. OSBOURNE: Yes, she made him relevant again.
[From Transcripts.CNN.com]
I don't disagree with them. Last night I saw that HLN Showbiz Tonight show on in the background when I was eating out. There was no sound and I just saw the headline "Osbournes trash Billy Ray Cyrus" or something and figured they were talking smack as they always do. In reality they kind of said what a lot of people did about this controversy when it first came out. Billy Ray has since made up for this, but I don't expect Kelly and Sharon to follow gossip as slavishly as we do and know every detail about it. Piers Morgan is stirring the pot, and you would think that he would be up on the news that Billy Ray has since backtracked from these comments.
In other Billy Ray Cyrus news, the mullet is still trying to make up for that same "Hannah Montana destroyed my family" GQ interview. He gave an interview to Parade and said that he just hopes Miley is happy. He's no longer saying she should give up on fame. "As long as she's happy and loving making music — and I know she loves acting — that's all that matters." That's much different from saying that the show destroyed his family, that he was underpaid and that he would "erase it all [the fame] in a second if I could."
He later explained that he was a "mess" when he did that GQ interview and compared talking to the press at that time to going grocery shopping when you're hungry. I had a lot of respect for the guy after that and felt like he was just saying his piece and trying to do the best he could. He was hurt by the breakup of his marriage, he's since gotten back together with his wife Tish and called off the divorce, and he's trying to make nice now. It may have been "inappropriate" to say all that at first, but Piers didn't do his homework by bringing up that controversy from February without mentioning that Billy Ray apologized nearly a month ago. Piers also never asked Kelly and Sharon about their separate issues with paying taxes and owing money to the government. Now that's what I want to know about. I don't care what they think about the royal wedding. (More on that here.)
Here's Kelly talking about her drug problem and how she turned her life around. She has Bride of Frankenstein hair and major bulimia face! It's like she's piling the hair up on her head to distract from her cheeks. You don't get those chipmunk cheeks from normal weight gain, but I guess she's looked like that for a while. Sharon's face looks like a mask. How long until Kelly starts messing with hers too?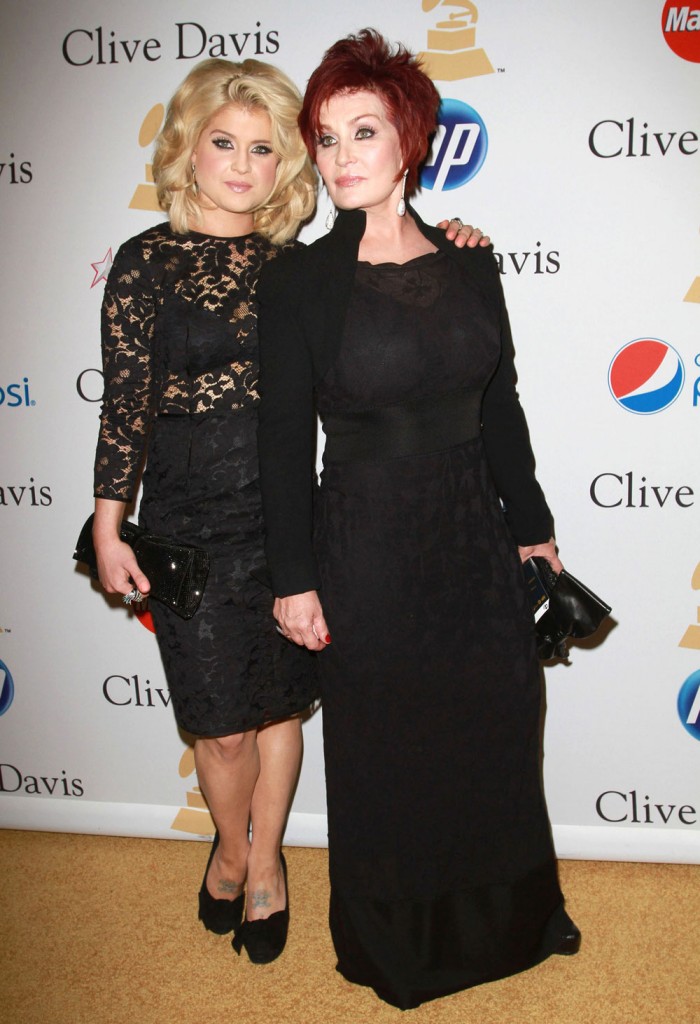 These photos are from 2/12/11. Credit: WENN.com