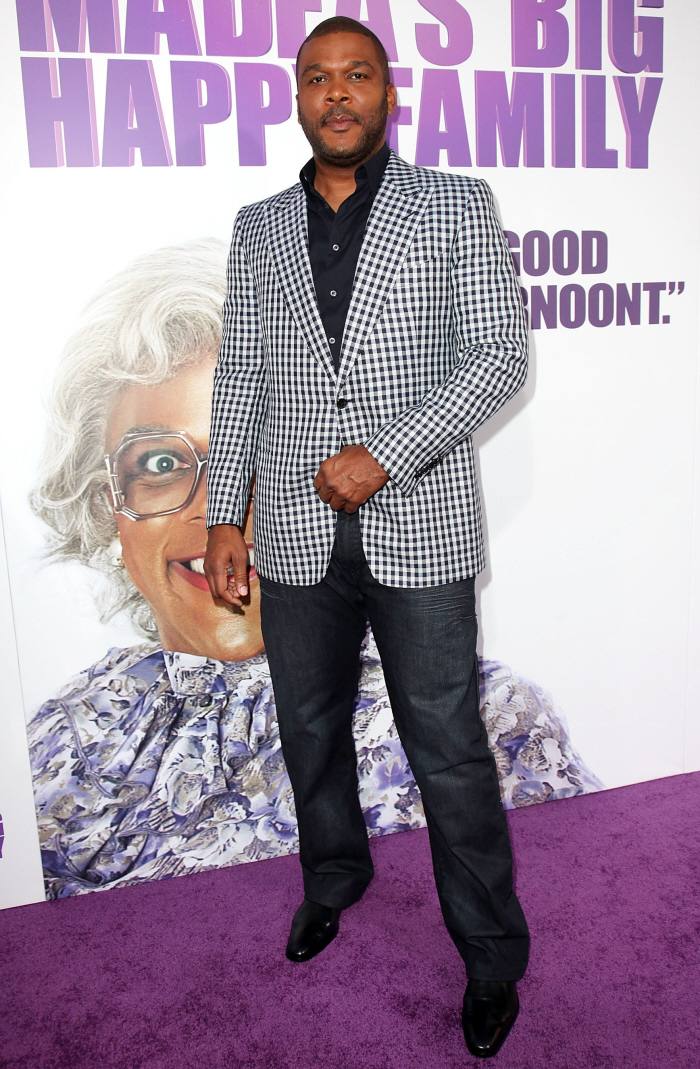 My opinion on Tyler Perry has changed for the better over time. I used to think his films were exploitative and dumb… and then I watched a couple. While his films will never be confused with high art or even traditional "good" films, they do have their merits – they are popular, sometimes funny, they make money, and they employ many, many black actors and actresses in lead roles, as well as majority-black casts and presumably crews too. It helps to think of Tyler Perry's films as Southern-style, African-American soap operas – lots of melodrama, lots of over-acting, lots of manufactured drama and low-brow comedy. All in all, I find them at worst harmless, and at best, an African-American writer/director/producer/entrepreneur giving a certain demographic of the population the kind of fun, easy, popcorn films that they enjoy.
Spike Lee does not agree. Spike has been one of Tyler's biggest critics for a long time, and when Spike attacks, he goes for the jugular. Spike basically thinks that Tyler's films are just new-age minstrel shows. And when someone brought up Spike's constant criticism to Tyler at a press conference a few days ago, Tyler finally let loose:
The long-simmering war of words between Tyler Perry and Spike Lee has is heating up again. Perry, in both a message on his website and a press conference to promote "Madea's Big Happy Family," hit out against Lee, who in 2009 said, among other things, that Perry's films "harken back to 'Amos n' Andy'." While Perry's website message was vague and resilient, defending his work as both spiritually uplifting and fun, his words for Lee were blunt and harsh in the press conference.

"I'm so sick of hearing about damn Spike Lee," Perry said during the press conference (via Box Office Magazine). "Spike can go straight to hell! You can print that. I am sick of him talking about me, I am sick of him saying, 'this is a coon, this is a buffoon.' I am sick of him talking about black people going to see movies. This is what he said: 'you vote by what you see,' as if black people don't know what they want to see."

Perry's films are consistent high performers at the box office; all independently financed, they've taken in over $520 million in ticket receipts over the past six years. He recently extended his deal with distributor Lionsgate, with whom he has worked since 2005. Lee was critical in spite of that success.

"Each artist should be allowed to pursue their artistic endeavors, but I still think there is a lot of stuff out today that is coonery and buffoonery," he said in '09. "I know it's making a lot of money and breaking records, but we can do better. … I am a huge basketball fan, and when I watch the games on TNT, I see these two ads for these two shows (Tyler Perry's 'Meet the Browns' and 'House of Payne'), and I am scratching my head. We got a black president, and we going back to Mantan Moreland and Sleep 'n' Eat?"

Perry cited Lee's previous lashings of other black media figures, including Oprah; Perry and the talk show queen worked together in 2009 when they executive produced the drama "Precious." Perry will also star in the upcoming drama, "I, Alex Cross," which he won't be writing/producing.

He was also angry about the perception that his film's characters were stereotypes that don't fit what African Americans are actually like in modern times.

"Booker T. Washington and W.E.B. DuBois went through the exact same thing; Langston Hughes said that Zora Neale Hurston, the woman who wrote 'Their Eyes Were Watching God,' was a new version of the 'darkie' because she spoke in a southern dialect and a Southern tone," Perry offered. "And I'm sick of it from us; we don't have to worry about anybody else trying to destroy us and take shots because we do it to ourselves."

In a 2009 interview with CBS, he revealed the origin of Madea, the grandmother who he plays and often headlines his films.

"Madea is a cross between my mother and my aunt. She's the type of grandmother that was on every corner when I was growing up," Perry said. "She smoked. She walked out of the house with her curlers and her muumuu and she watched everybody's kids. She didn't take no crap. She's a strong figure where I come from. In my part of the African-American community. And I say that because I'm sure that there are some other parts of the African-American community that may be looking at me now going, 'Who does he think he's speaking of?' But, for me, this woman was very, very visible."
[From Huffington Post]
I think there's a valid debate to be had regarding the racial aspects of both Spike and Tyler's arguments, I just don't think I'm the one to start that debate. I see both sides of it, but I end up coming down more pro-Tyler, for several reasons. First and foremost, I think the whole "Spike vs. Tyler" thing isn't solely about race, it's also about North vs. South, as well as about education. Spike Lee is a New Yorker, and he came from an educated, affluent family. His brother went to Yale with Jodie Foster, for goodness sake. He's followed a more "traditional" route to become a director – a BA, and then film school (Tisch) where he got a MFA. Tyler grew up poor, in the South, didn't even graduate high school, is a self-taught writer, director and actor. Both men are influenced by their backgrounds, but I can see Tyler's Southern influences in his films, and he is right – while some of his characters seem like caricatures, those people totally exist here. And not just in the Southern African-American communities.
So yeah… maybe Spike should go to hell. And while he's on his way, he could try making a movie that will get a wide release. (Although I really did love Inside Job! MORE CLIVE, PLS.)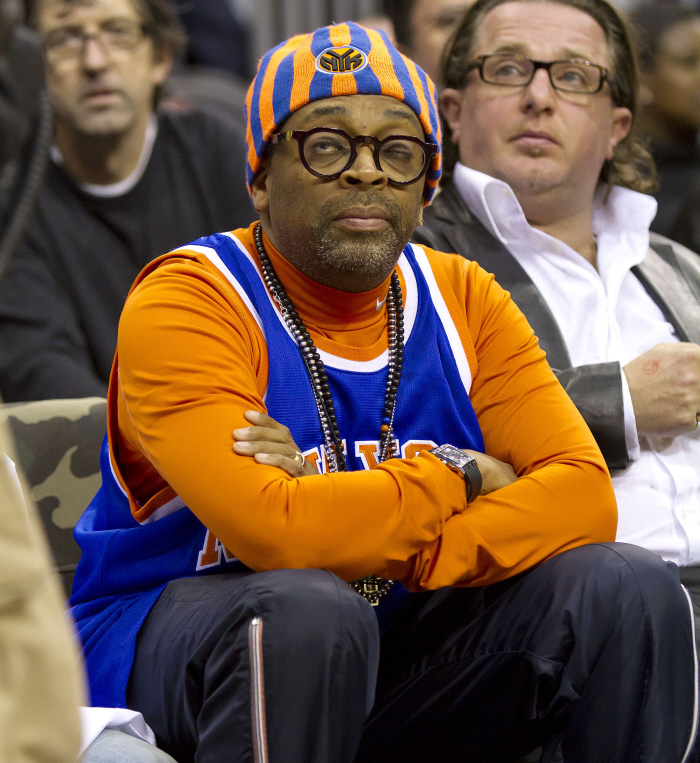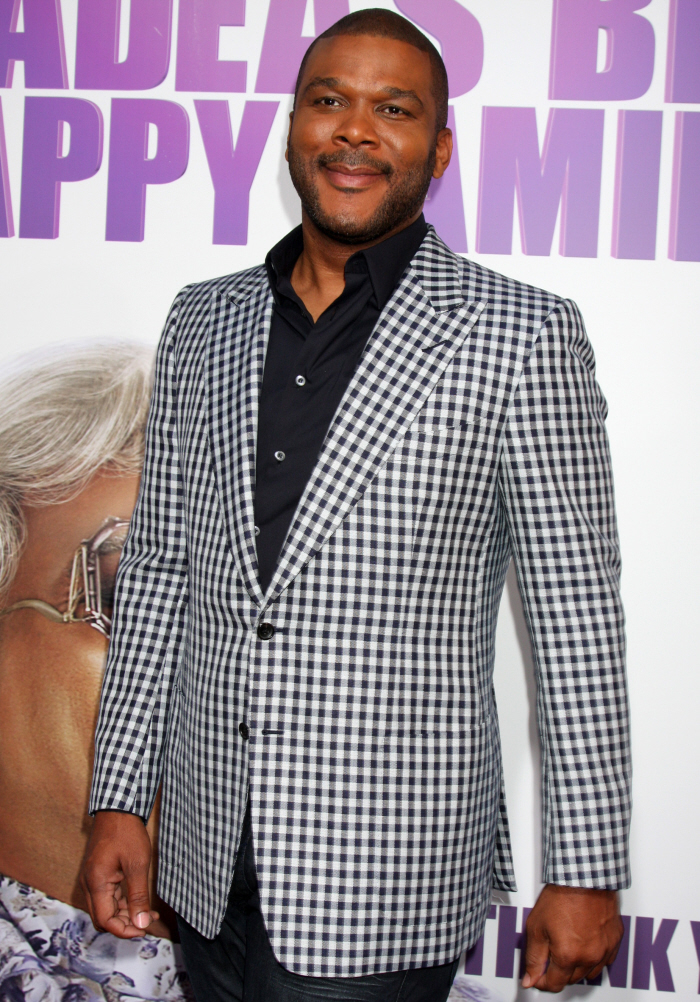 Photos courtesy of WENN.