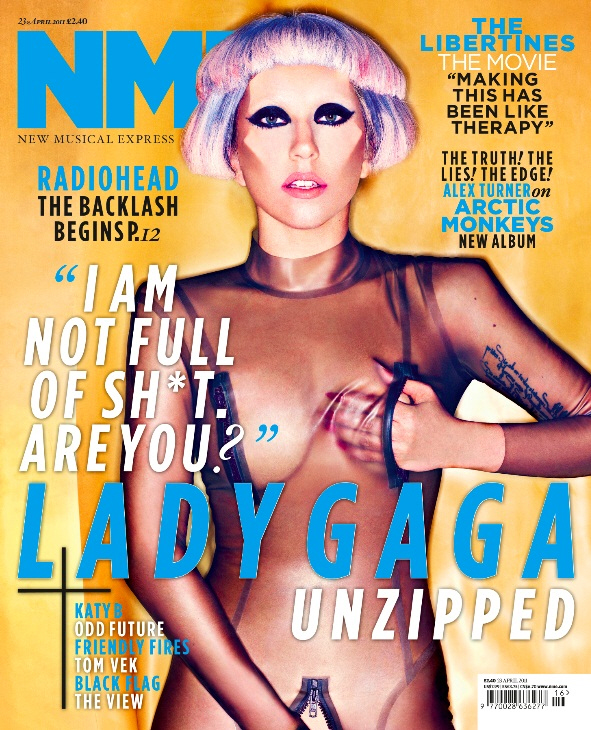 Lady Gaga just pulled an Aniston! She used the word "retarded." What's worse is that I almost lost the significance of that as I was reading the transcript of her coked-out rant. The basic gist of it: Lady Gaga was doing an interview with NME, and she was asked about her blatant hijacking of Madonna's songs, vibe and modus operandi. Gaga's reply? "That's retarded." And then she just coke-ranted:
Long lauded for her civil rights work in the LGBT community, Lady Gaga just dropped the "R word."

When NME asked the 25-year-old star whether she thought "Born This Way" was a knock-off of Madonna's "Express Yourself," the singer (real name: Stefani Germanotta) was outraged. "I'm a songwriter. I've written loads of music. Why would I try to put out a song and think I'm getting one over on everybody? That's retarded."

She raged on: "What a completely ridiculous thing to even question me about… If you put the songs next to each other, side by side, the only similarities are the chord progression. It's the same one that's been in disco music for the last 50 years. Just because I'm the first f***ing artist in 25 years to think of putting it on Top 40 radio, it doesn't mean I'm a plagiarist, it means that I'm f***ing smart. Sorry."

When Jennifer Aniston used the word "retard" in a Live! With Regis and Kelly interview in August, Peter Berns, CEO of The Arc (a nonprofit advocacy group for those with intellectual and developmental disabilities), told Us Weekly her usage of the term was "extraordinarily offensive and inappropriate."

"Frankly, someone in her position ought to know better," Berns said of Aniston, 42. "She is using language that is offensive to a large segment of the population in this country… Even if [the word] wasn't intended to insult them, that is the effect of it."

Other celebs, including Lindsay Lohan and Howard Stern, have been blasted for their use of the "R word" as well.

Kirsten Seckler, spokeswoman for the Special Olympics, told Us that stars may want to use the word "ridiculous" instead. She added: "Think before you speak, especially when you're making fun of yourself or others."
[From Us Weekly]
Should Gaga apologize? Sure. But no one will buy Gaga's apology unless it involves the words "I admit to copying Madonna" and "cocaine binge" and "Luc made me."
Since I no longer want to get involved with Gaga's coke rages, I'd like to tell you another story about my mother's gay cat, Charlie. I talked about him in one of the last Gaga posts – I had to remind my mom that Charlie was "born this way." Anyway, one of my mom's other cats, Daisy, is a huge, aggressive girl cat, and she's homophobic. She beats the crap out of Charlie regularly, and he spends most of his days hiding in the closet. "Appropriate, isn't it?" my mother asked.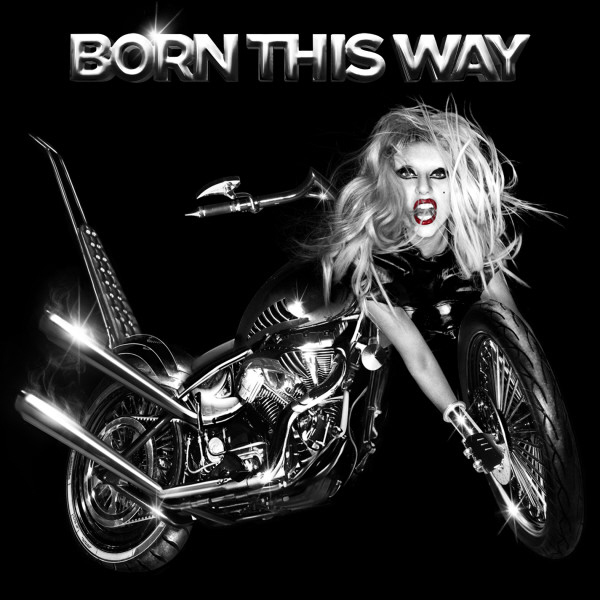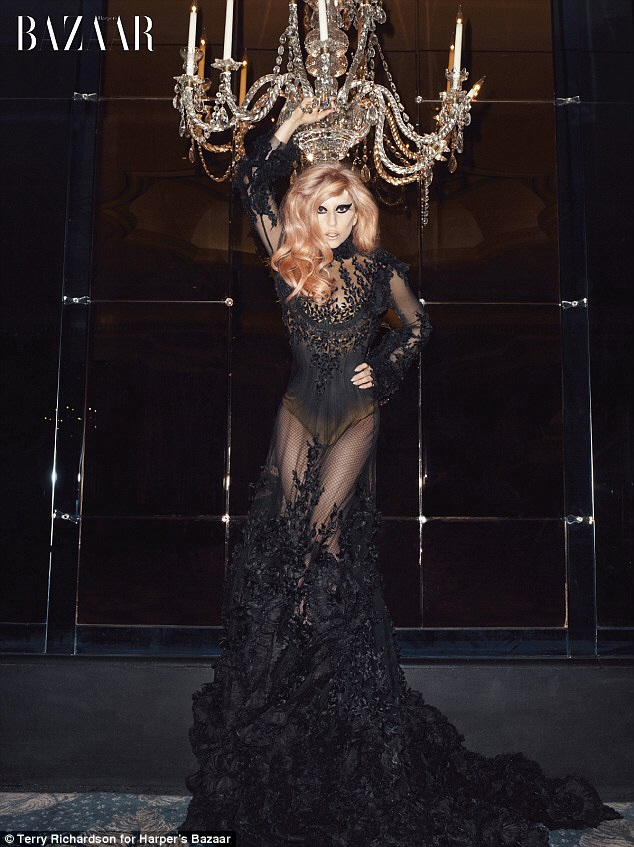 Gaga photos courtesy of NME & Bazaar.