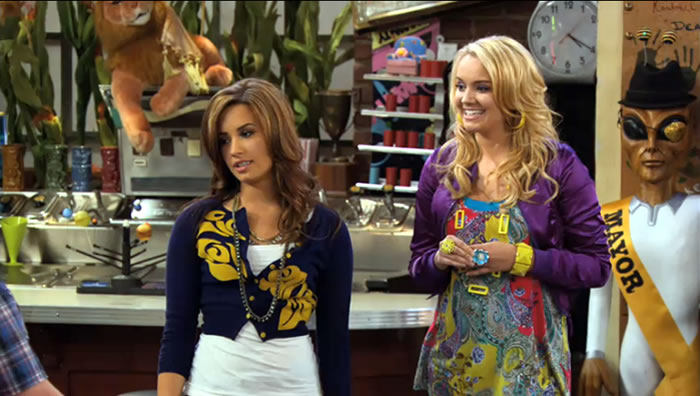 It's been a rough ride for Demi Lovato, who has spent the last several months narrowly avoiding becoming a premature Disney casualty. Just a few years ago, Demi was still denying that she cut herself despite plenty of pictorial evidence to the contrary. Messy breakups with Joe Jonas and the suspicious influence of Wilmer Valderrama (not to mention his continued involvement in her life) certainly didn't help matters either. Then, she had a physical altercation with one of her backup dancers on tour and subsequently checked herself into treatment for both emotional and physical reasons, but she did her rehab time without any additional outward fuss (and is possibly still continuing out-patient treatment for the eating disorder). Now, Demi's coming clean to "Good Morning America" about her extended affair with both eating disorders and cutting:
Demi told GMA anchor Robin Roberts that she was constantly bullied in school for her weight. "I literally didn't know why they were being so mean to me. And when I would ask them why, they would just say, 'Well, you're fat.'"

The Disney star admitted that she developed an eating disorder early on, and has been having issues with food ever since. "I was compulsively overeating when I was eight years old. … So, I guess, for the past 10 years I've had a really unhealthy relationship with food." While her food issues began at age eight, Demi says it wasn't until age 11 that she began to cut herself. She explained her reasoning for the cutting, telling Robin:

"It was a way of expressing my own shame, of myself, on my own body. I was matching the inside to the outside. And there were some times where my emotions were just so built up, I didn't know what to do. The only way that I could get instant gratification was through an immediate release on myself."
[From Celebuzz]
Lovato's been talking a lot lately, which is key to making amends in recovery, although I suspect the fact that she's been talking a lot to the press is because Disney's forcing her to do it. Still, the fact that Demi's owning up to the fact that teen stardom isn't all sweetness and light (such as her recent admission of a nervous breakdown in Seventeen magazine) might actually be beneficial to her fans. Included in her fandom is my own 10-year-old daughter, with whom I have discussed Lovato's troubles in an attempt to curb the Disney idol worship. Of course, Lovato herself will now be less of a Disney presence since she just announced that she's quitting her show, "Sonny with a Chance" too:
"It made sense for me to go ahead and leave the show to focus on my music," Lovato, 18, tells PEOPLE in this week's issue. "It's kind of sad for me that a chapter of my life has ended but there couldn't be a better time for me to move on."

"I don't think going back to Sonny would be healthy for my recovery," says Lovato, who returned to Los Angeles in January after completing three months of residential treatment. "Being in front of a camera would make me nervous."

And she has the support of the Disney Channel.

"We respect Demi's decision to focus fulltime on her music and not immediately return to her acting career," a rep for the Disney Channel said in a statement. "She is a talented young woman and our hearts are with her as she continues to take action to improve her health and bounce back from adversity."

Lovato's career took off after starring in the Disney Channel's 2008 original movie Camp Rock, opposite the Jonas Brothers. Next came "Sonny with a Chance," which debuted in 2010.

But even without its main star, the show will still go on: the series is being reinvented as a sketch comedy program called "So Random!," which will debut in June.

Lovato, who will continue to record under Disney's label Hollywood Records, calls her decision to walk away from her TV gig "nerve-racking." But, she says, "I'm really excited to see where everything goes."
[From People]
Well, Disney's not really losing anything here because they can easily spin off "So Random!," which is the series-within-a-series featured within "Sonny" itself. It appears slightly ominous that Demi's decision to focus on the music doesn't mean striking out on her own and finding a new record label but, instead, just sticking with the easier option of Disney's label. Unfortunately, she's probably contractually bound to continue on with Disney, which is probably actually the case since they have put up the appearance of letting her "Sonny" obligations fall by the wayside. At this point, Lovato herself is merely 18-years-old, but she's been with Disney for a few years already. I'd be interested to know whether she signed new contracts with Disney after she became an adult, or if she's still fulfilling old agreements. It's amazing how the law generally protects minors from entering into contracts, but the entertainment business is a whole different matter when stage parents and multimillions of dollars are involved.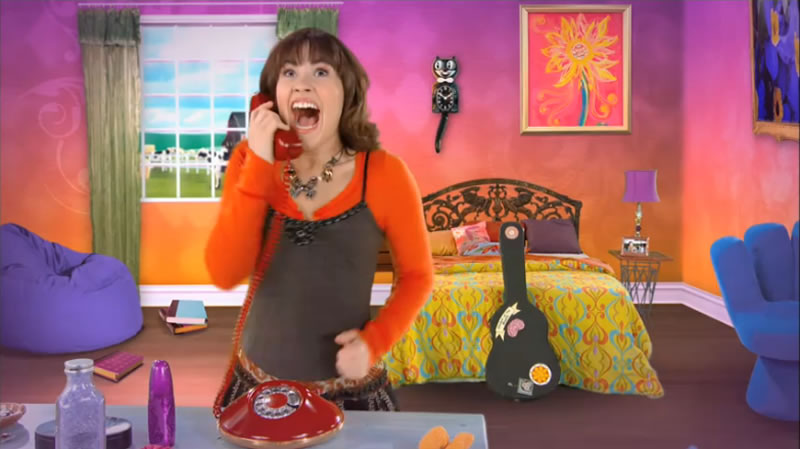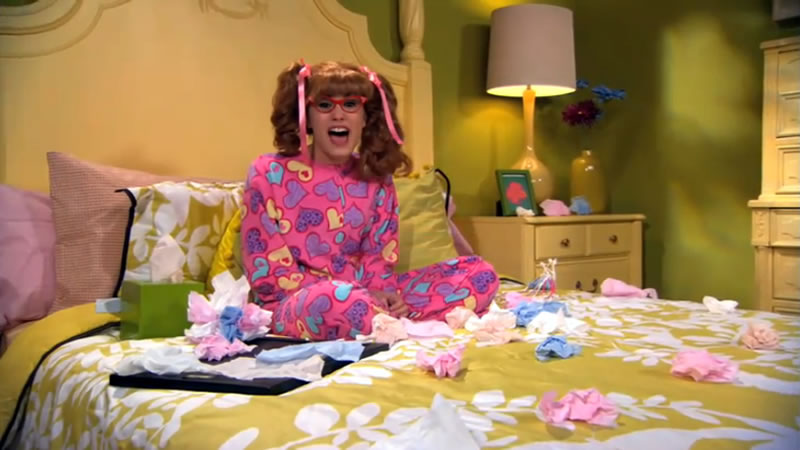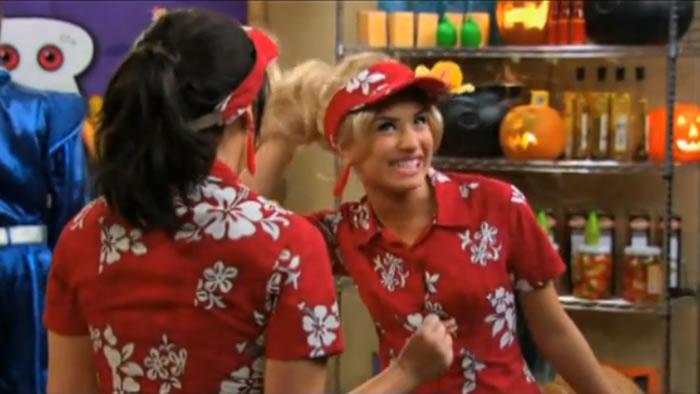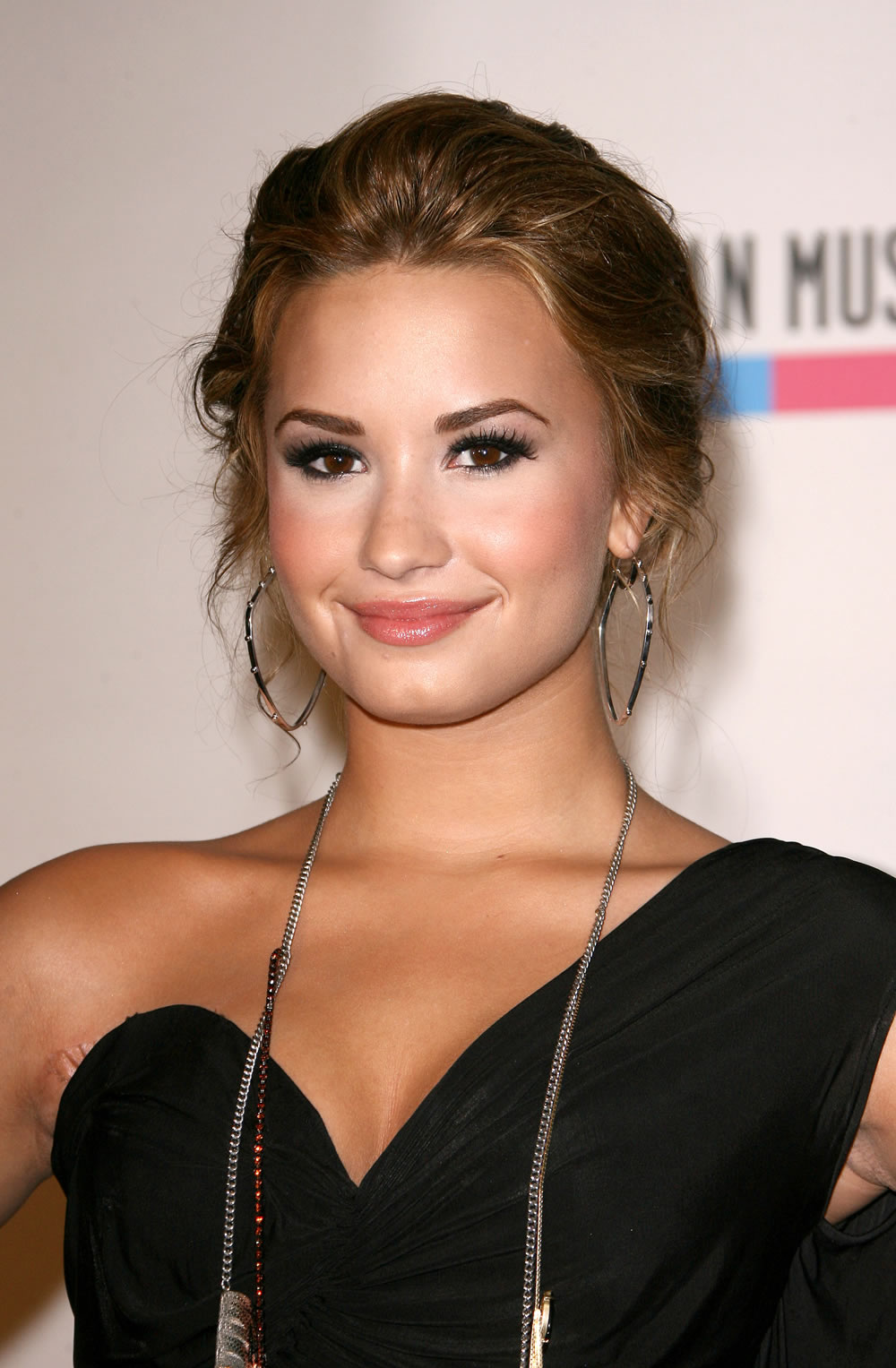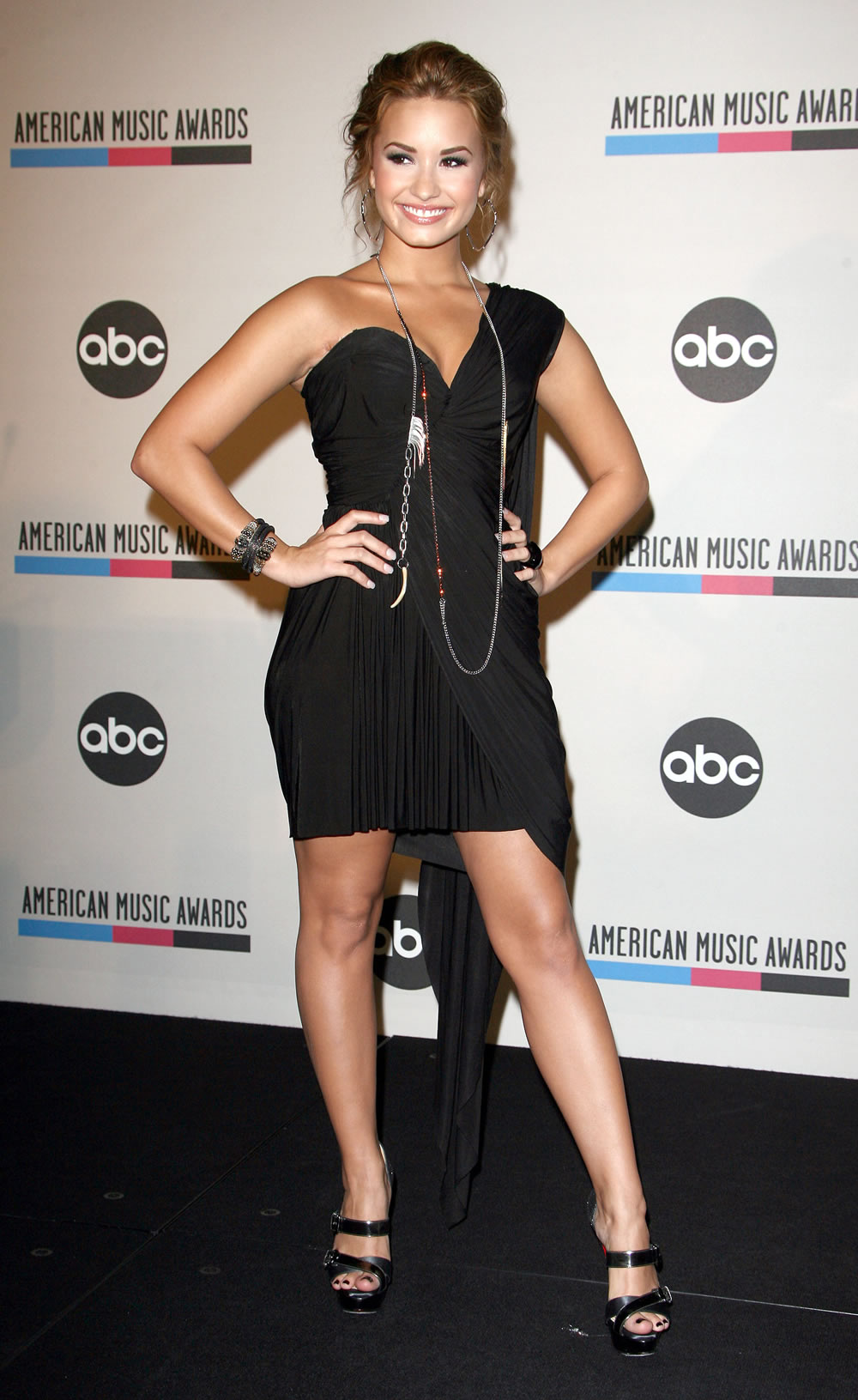 Photos of Lovato announcing nominations for the 2010 American Music Awards courtesy of Fame Pictures