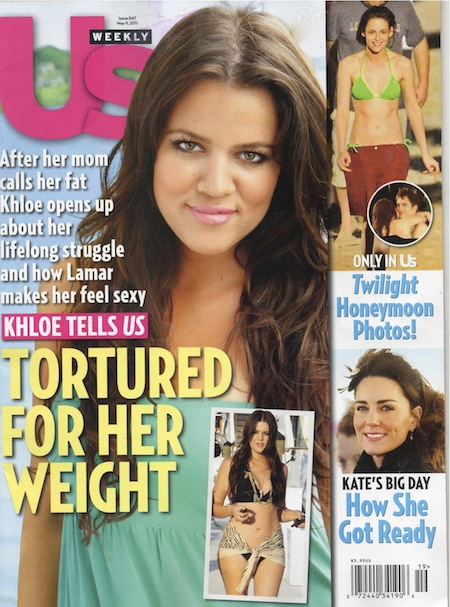 Khloe Kardashian covers the new issue of Us Weekly, for no reason other than her weight. Apparently, there was some issue last week because on some episode of one of the Kardashian shows, Kris Jenner told Khloe that she was negatively affecting "the Kardashian brand" because Khloe was eating cookies and she's bigger than her sisters. It was pretty rough. Anyway, this was enough to score Khloe the cover. Ugh. I mean… I like Khloe, but I really wish all of the Kardashian women would stop trying to become spokeswomen for positive body image, because all of them fail at it, spectacularly. All of them lie about their sizes, all of them have body image issues, and their mother doesn't help matters, at all. Here's an excerpt from the cover story:
It's not easy being the "biggest" Kardashian sister. In the new issue of Us Weekly, out Wednesday, Khloe Kardashian admits red carpet events with older sibs Kim and Kourtney can take their toll on her self esteem.

"They are 5-foot and 5-foot-2, so I look massive next to them," Khloe, who is 5-foot-10, tells Us. "Everyone expects me to be 9 feet tall and weigh 200 pounds [when they meet me]."

26-year-old Khloe — whose mom Kris Jenner even criticized her weight in a recent episode of Khloe and Lamar – has "struggled with her weight since she was 8 years old," a family friend tells Us. "She was always taller and developed much broader shoulders than her petite sisters."

Khloe's mom Kris Jenner said Khloe was negatively affecting the brand by eating cookies. Then Khloe's brother called her "big" and told her she needed to work out. Also, Khloe had photoshoot, during which she felt self-conscious. It was all too much for Khloe, who fell down on the kitchen floor and cried. "I'm so f-cking fat," she said, and sobbed.

"I'm so tired of trying to pretend that I'm happy with my weight."

And the E! reality star, happily married to basketball star Lamar Odom for over a year, says she first gained weight following Kris' divorce from her late father, famed OJ Simpson trial attorney Robert Kardashian Sr.

"My brother [Rob] and I were always heavy. They gave us food to keep us comforted. All we did was eat crap," she recalls.

Classmates and even her mom's friends noticed that Khloe's older sisters Kim, 30, and Kourtney, 32, stayed skinny despite the family turmoil. "I had older women tell me, 'You should really work out,'" she explains. "It really got to me."

Her initial response? A teenaged Khloe hit the gym, working out three times a day and eating tiny meals. She went from a size 12 to 0.

"I started to get a positive response from people when I was losing weight," she admits.
Jesus, now she is claiming to be a size zero? Is she saying she is NOW a size zero, or that she used to be a size zero? While Kim is claiming to be a size 4? ORANGE BITCHES PLEASE. As I've said before, I don't care what size you are. BUT DON'T LIE TO ME. Don't ask me to buy your BS. Just keep your mouth shut.
By the way, Khloe ended up defending her mom about the cookie incident by saying that Kris was speaking to her as her manager, not as a mother. Ugh.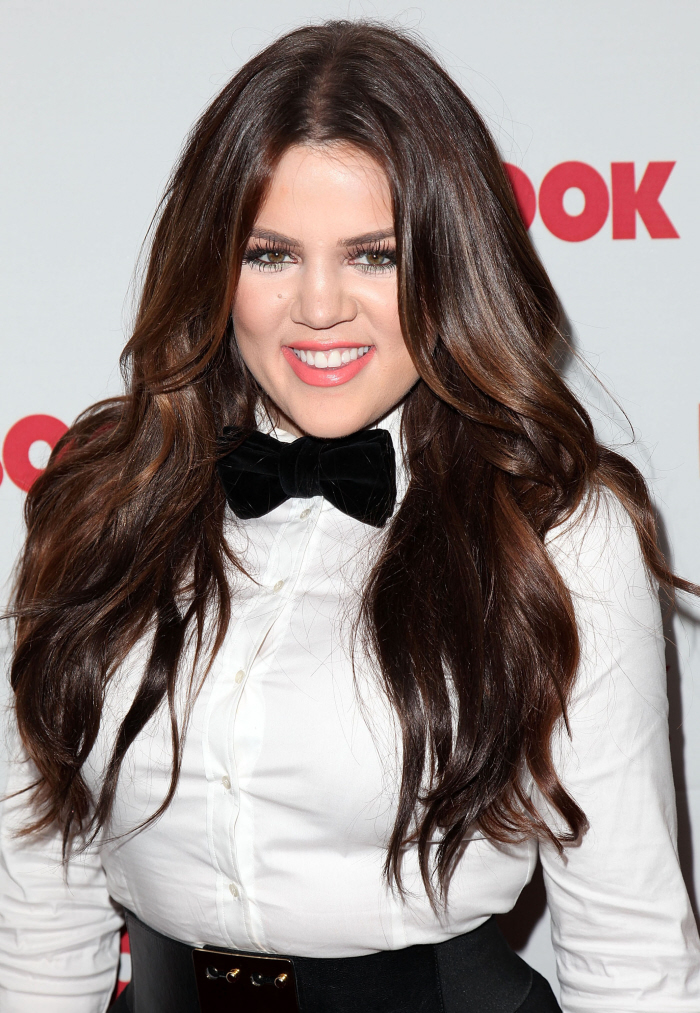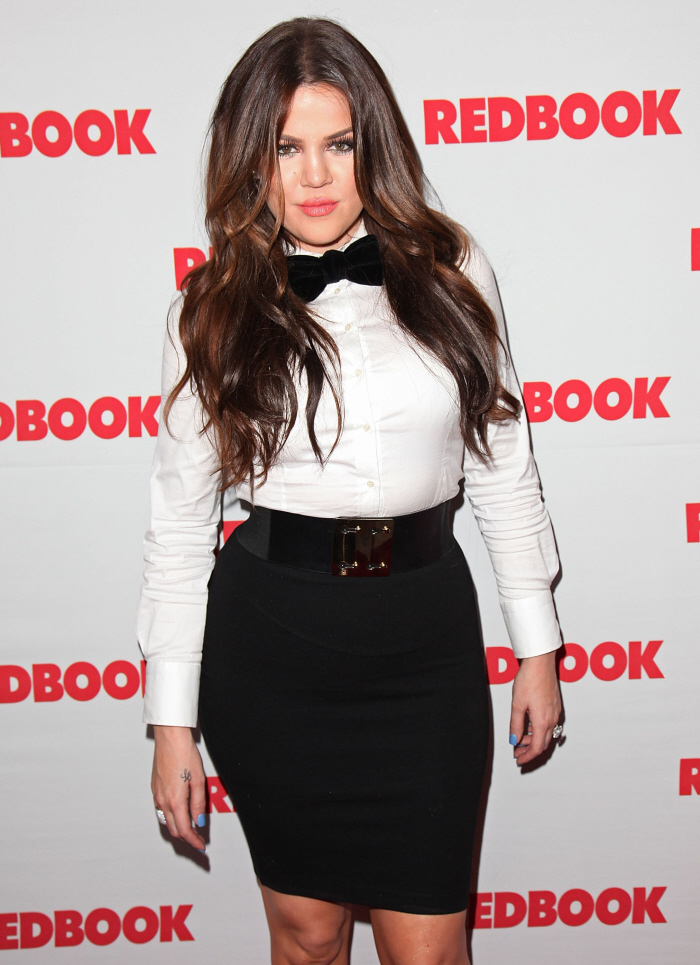 Us Weekly cover courtesy of CoverAwards. Additional pics by WENN.