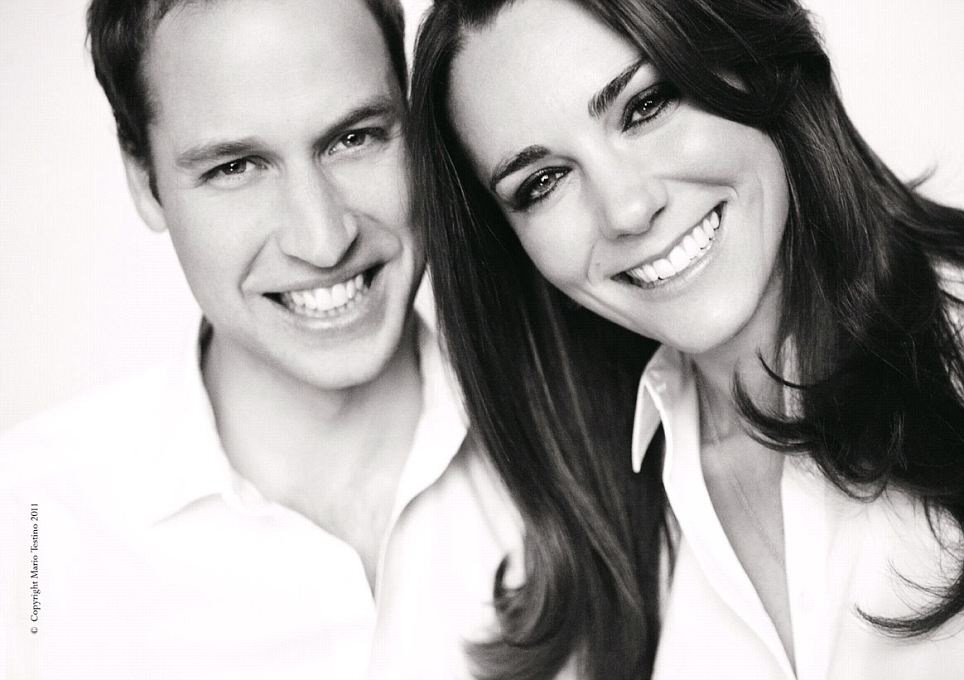 Above is the latest Mario Testino photo of Kate Middleton and Prince William. This image will appear on the official royal wedding programs, which were just released to the public. Testino took their official engagement photos, and he has a long history with the William, Harry and with their late mother (Testino was the last portrait photographer to shoot Diana). What do you think of the image? I'm surprised with how wonderful Kate looks in black-and-white. It really suits her. As for William…well, the Photoshop is heavy on this one. Plus, they "somehow" managed to crop the photo around William's hairline. It's like a royal decree: the prince's hairline must not be shown in official royal portraiture!
Also – it feels like Kate is leaning in, trying to get closer to the camera. Like she pushing William out of frame… or is it just me? Body language reading aside, I will give them props – this is a lovely image for the wedding program.
If you'd like to see more of the program, you can go to The Mail – they've got hi-res copies of all of it. Here are a few pages, including another Testino portrait.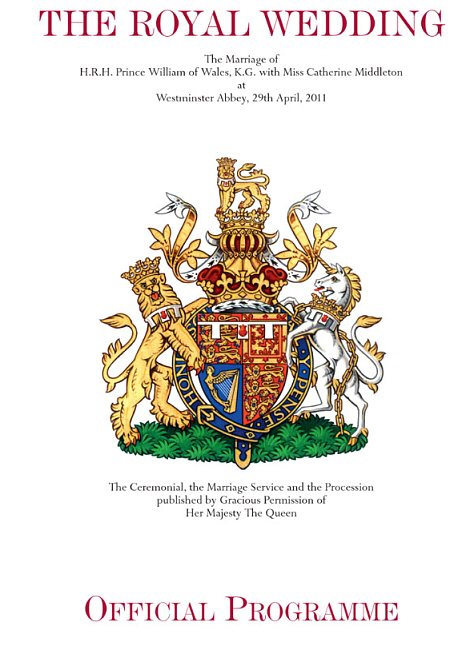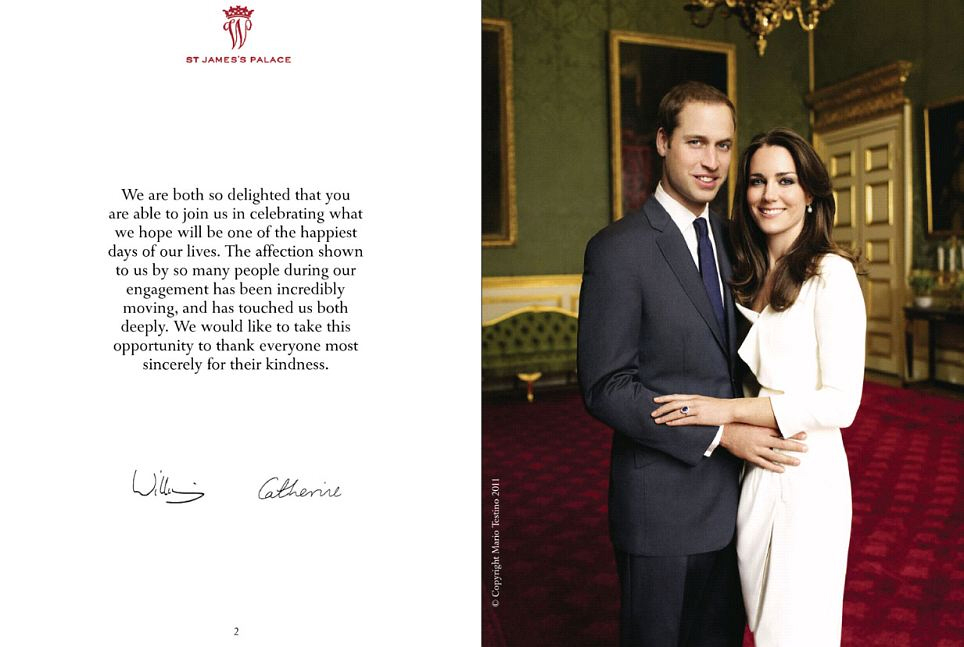 Testino photos courtesy of The Mail.