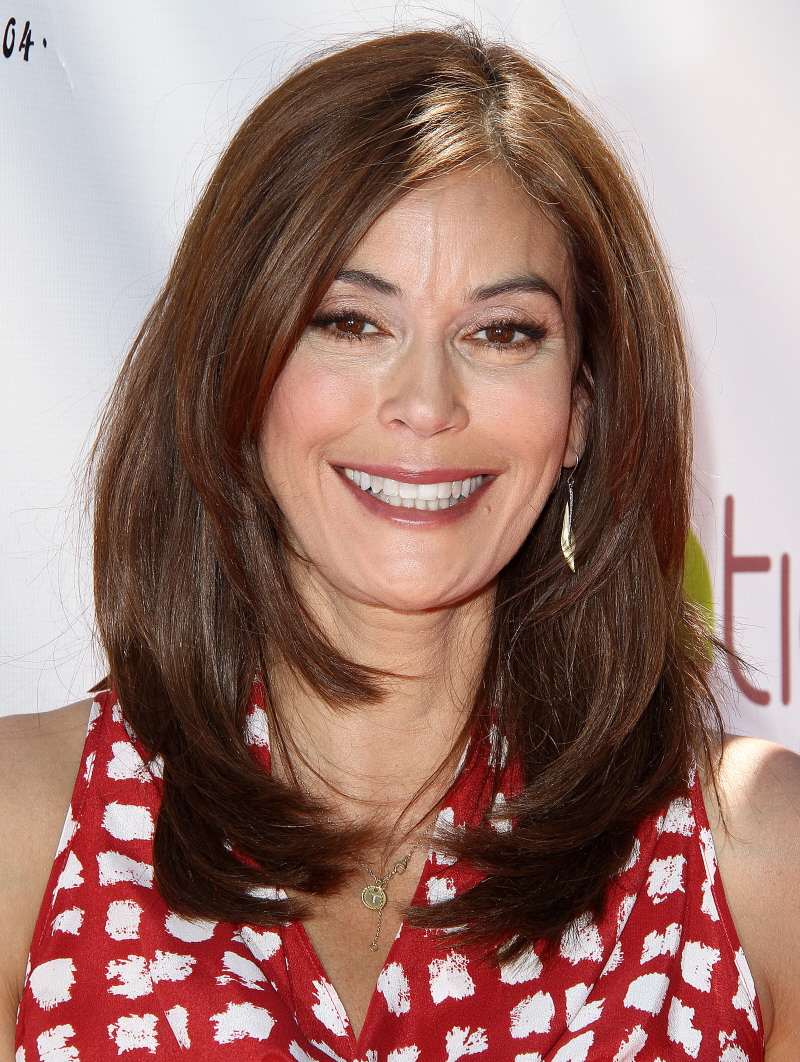 How lucky are you? You get to BotoxFace stories in one day! This story is slightly less offensive (to me) than the Cindy Crawford one, though. Cindy's filler-and-Botox offends me because she used to be so pretty, and if she had let herself age naturally, I honestly think she would look much better. As for Teri Hatcher… well, she's been doing junk to her face on and off for years, and she lies about it (specifically, she lies about how much she actually does do it).
So these are new photos of Teri over the weekend, hosting a fancy celebrity yard sale, the profits of which went to St. Jude's. Great cause, neat idea for a fundraiser, so I can't bash her for that. However, as CB pointed out, Teri's forehead vein is very close to packing up and quitting this bitch permanently. Do forehead veins ever do that in real life? Like, just freeze permanently or stop working entirely? I wonder…
Anyway, I just thought you might want to feel better about your presumably natural aging process today. CB doesn't like me to write too many Botox stories because she thinks we might be coming across as ageist. My take is always this: It's not ageism, but I am becoming more and more anti-jacking, anti-Botox, anti-filler. There are only a few women who manage to get minor "adjustments" gradually and modestly, but most of these women are just destroying their faces, and it's sad. Also, I just hate it when celebrities lie about it.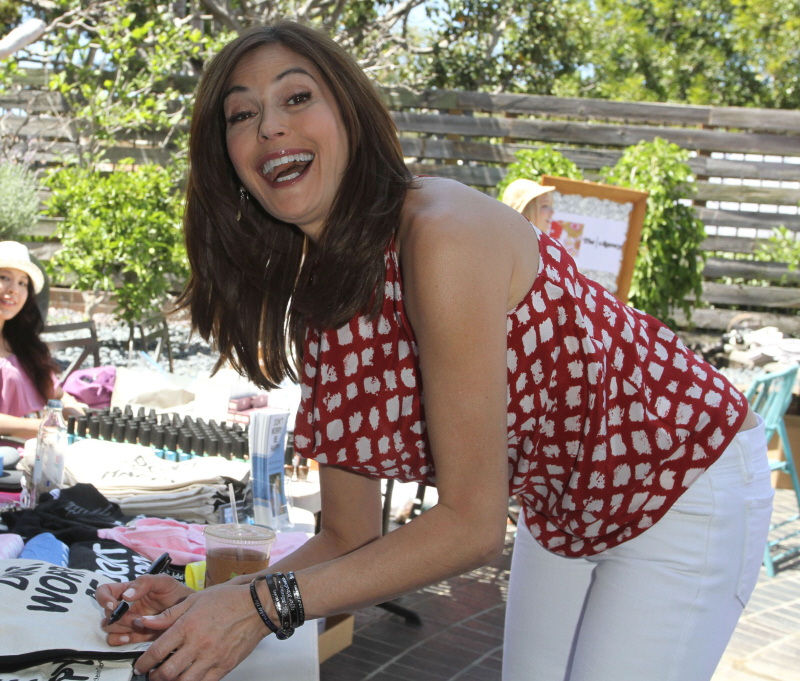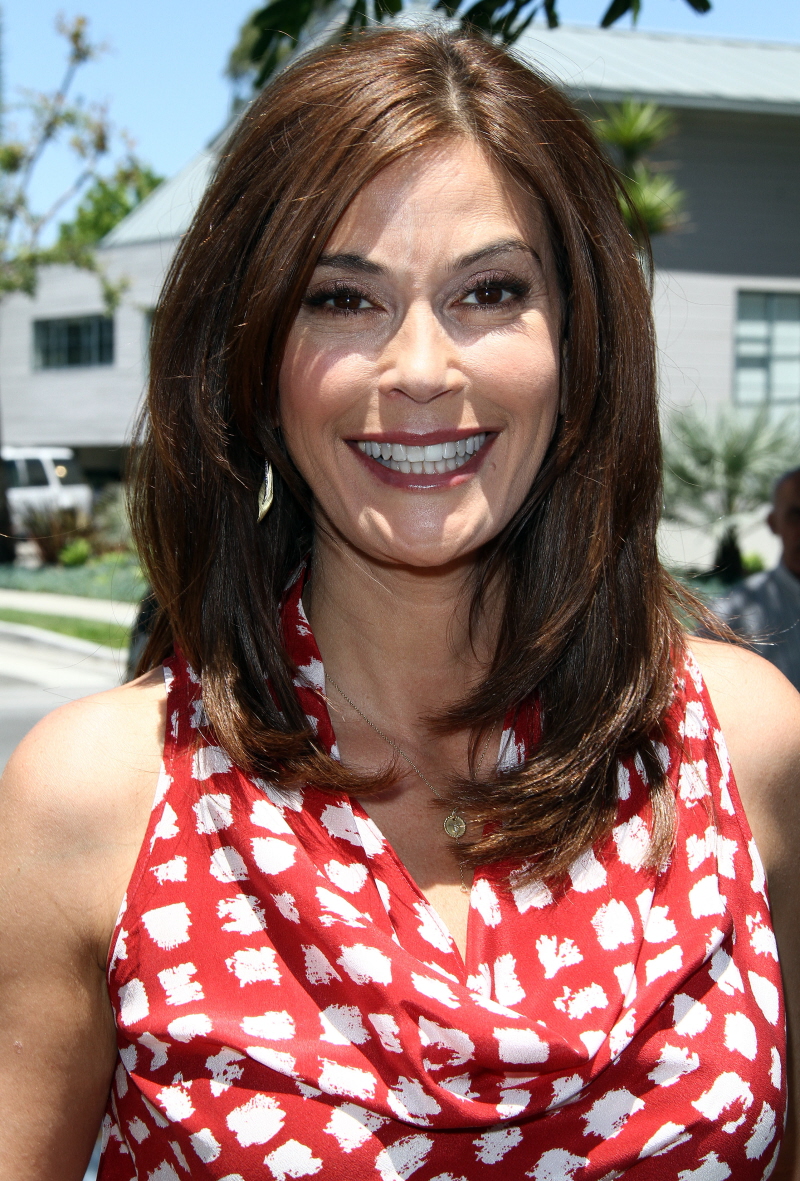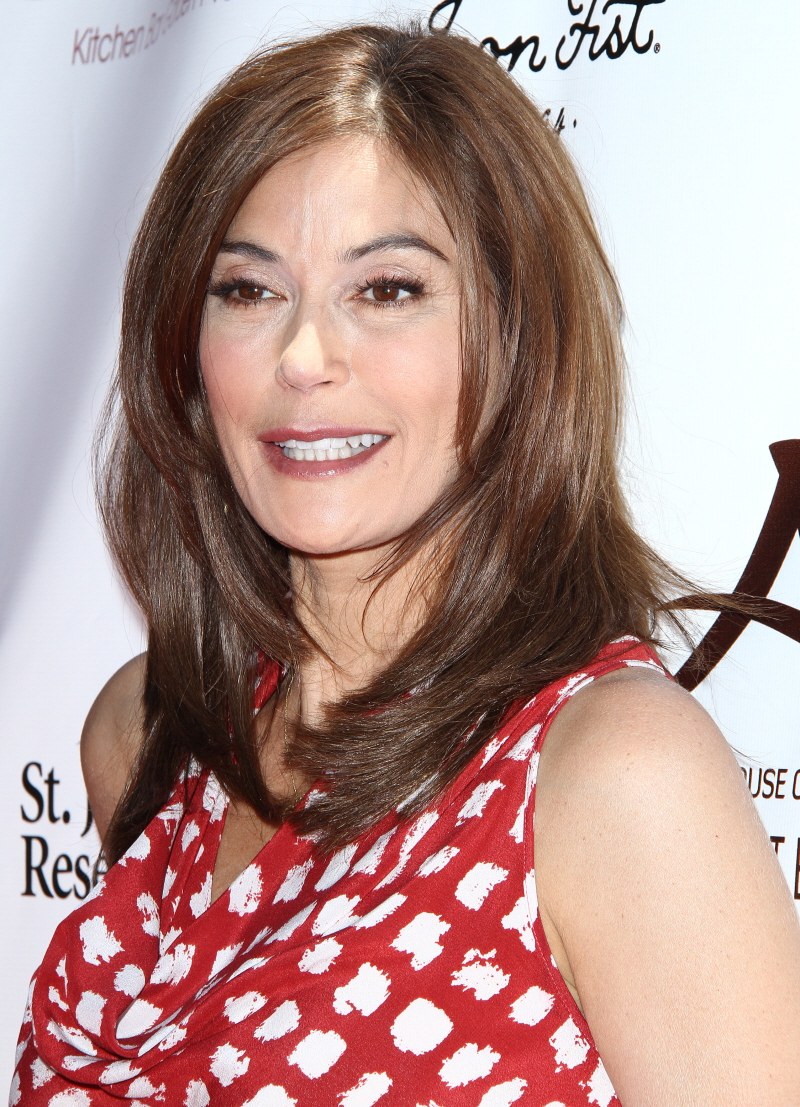 Photos courtesy of Fame & WENN.