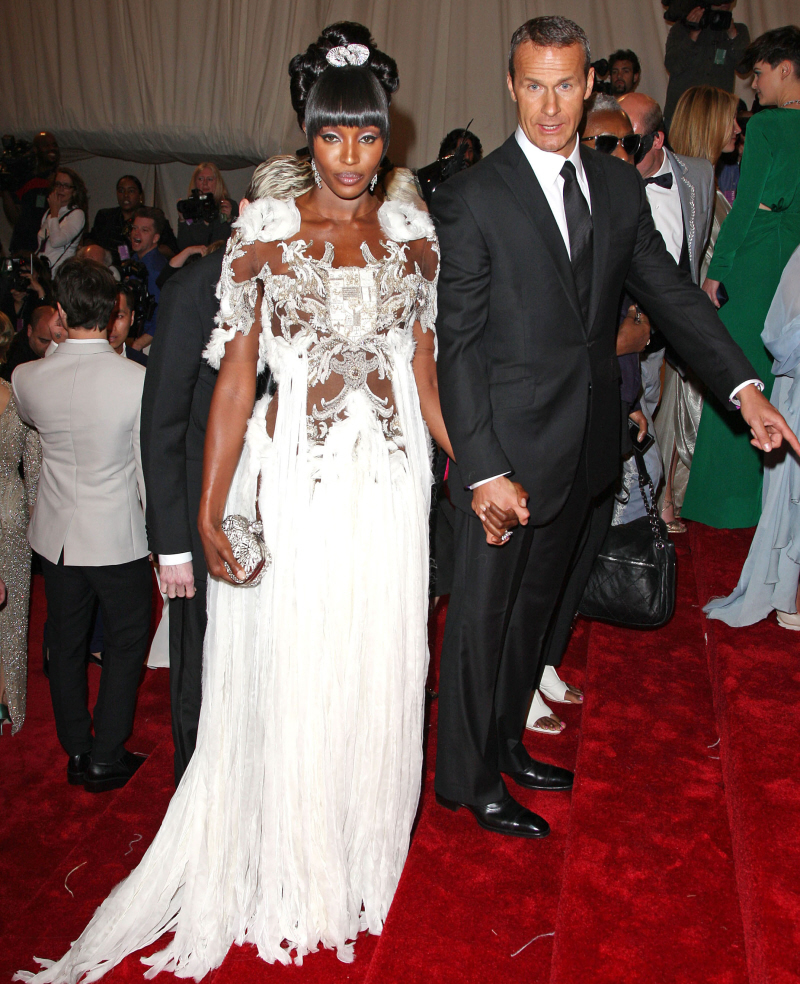 These photos of Naomi Campbell are maybe THE BEST THINGS EVER. Yes, she's wearing Alexander McQueen, which is cool, and yes, she chose one of McQueen's more uncongenial dresses, which is nice to see because McQueen's odder designs deserve to be recognized as well. BUT HER FACE. Look at her face! Is that the face of someone is happy and content? Is that the face of a supermodel who is twerking it? Nope. That is the face of "I'm going to give you this one, people, because I know you love to laugh." Actually, she'd probably shove a bedazzled cell phone up your biscuits if you laughed at her face, to her face. Don't try it!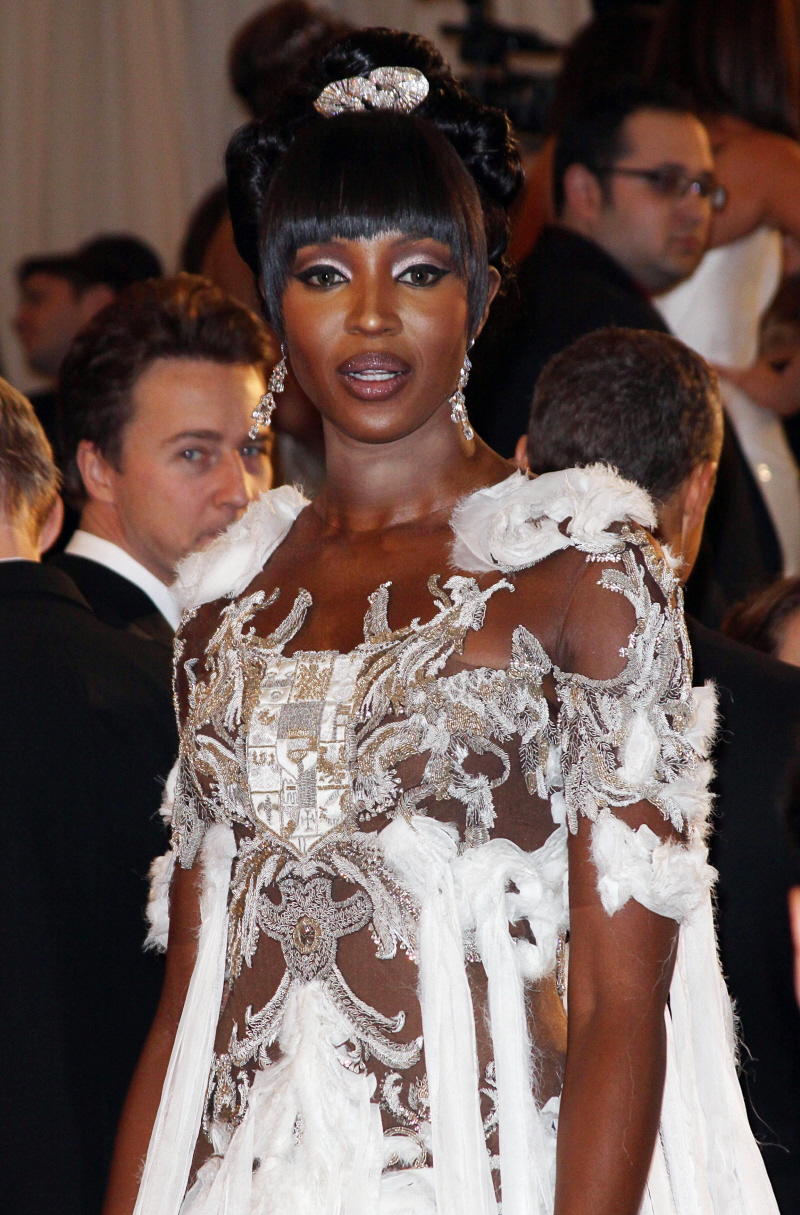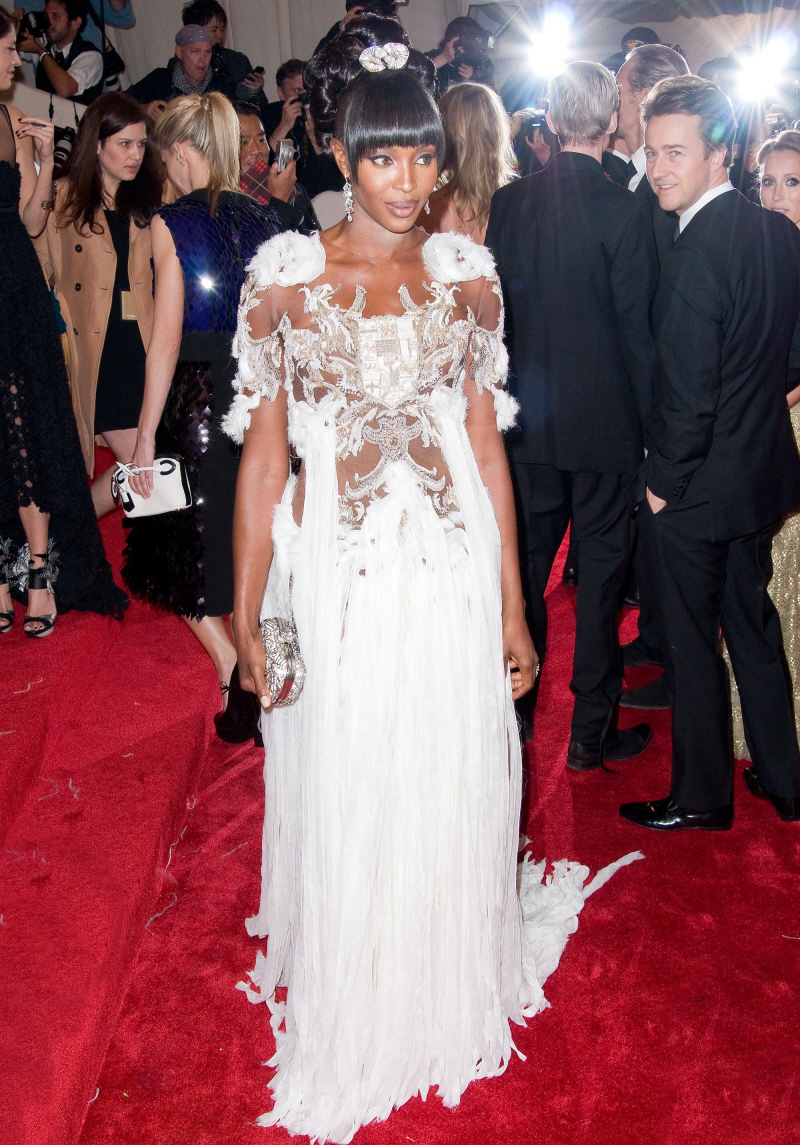 As for the dress… I mean, yeah, it's not really great, in my opinion. But I like that McQueen's girls wore his stuff to his tribute. And the detailing on the gown really is lovely. Sure, it's bridal, and that makes Naomi's married Russian fiancé kind of nervous. But at least it's not as epically hideous-bridal as Fergie. Or Serena Williams: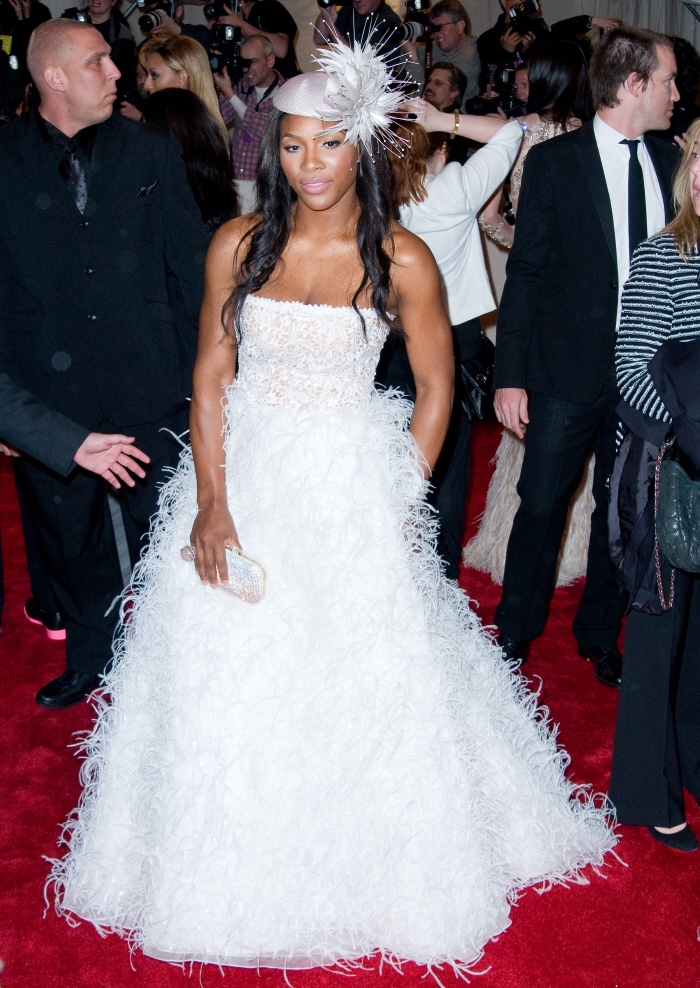 The dress is Oscar de la Renta (is it a wedding dress?). Oh, and it's a total and epic disaster. FEATHERS. FASCINATOR. FUG.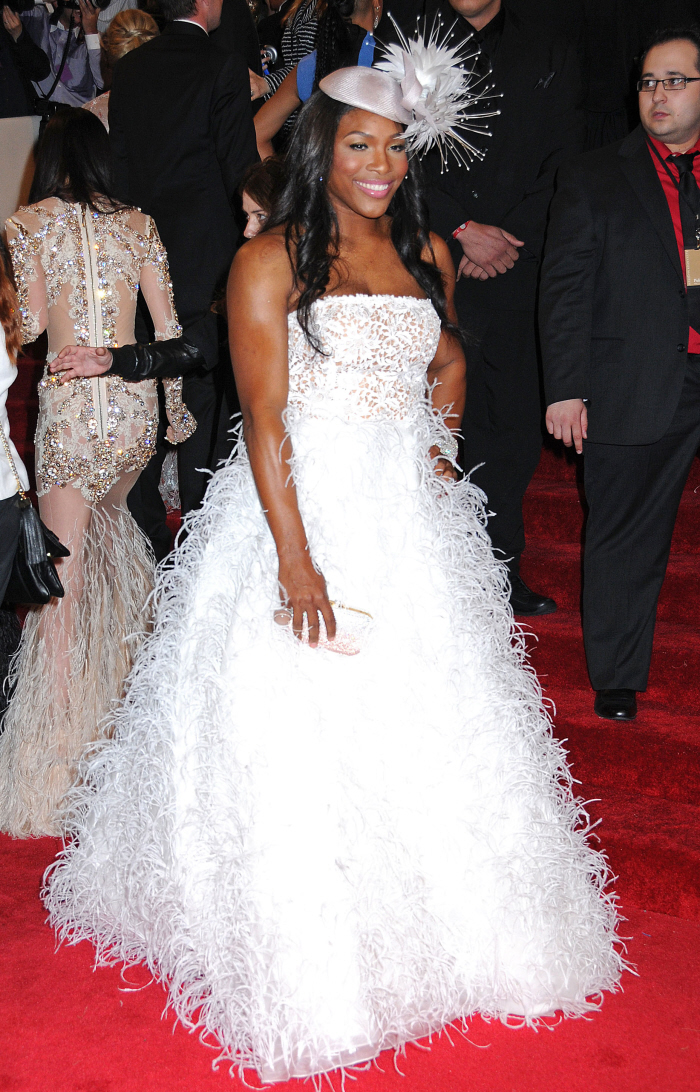 Photos courtesy of WENN & Fame.