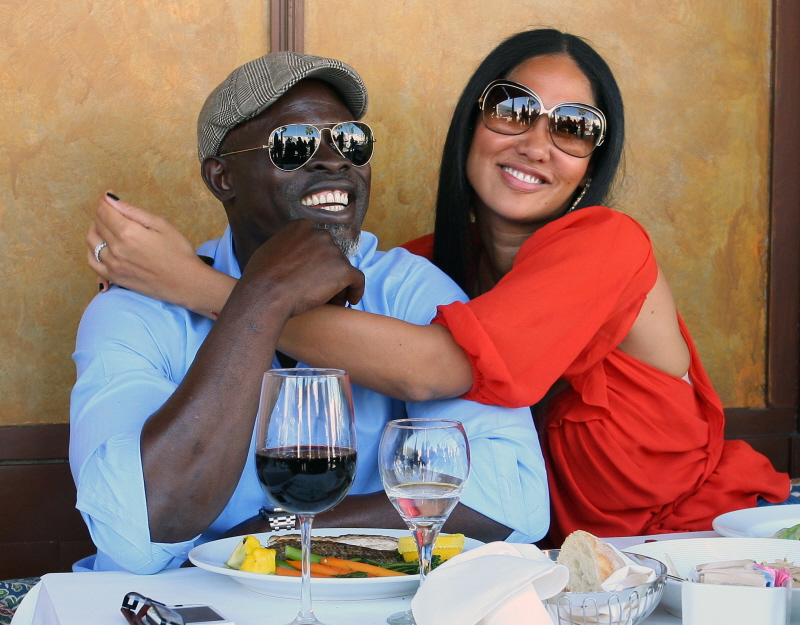 These are some new photos of that lucky bitch Kimora Lee Simmons, celebrating her 36th birthday (for real – 36?) at Il Pastaio with her husband, Djimon Hounsou. Djimon still looks like he's into it. DAMN IT. He also looks like he's buying "36" too! Double damn it. It's kind of funny that they celebrate her birthday by sitting outside and making out for the pleasure of the paparazzi. But once again, Djimon seems into it, so there really must be something I'm missing.
In other I-think-I'm-going-to-sick news, Djimon recently talked about how his family is delightfully bilingual:
Blood Diamond star Djimon Hounsou is teaching his baby son French as he learns to talk – because he wants the boy to be bilingual.

The Benin native admits 23-month-old Kenzo, his first child with model/fashion designer Kimora Lee Simmons, is a fast learner and is already picking up words in both English and Hounsou's native French.

He tells Us Weekly magazine, "It's fascinating to see him speak French with me and English with (his) mum. He mimics anything we say."

And Kenzo isn't the only one benefiting from Hounsou's language lessons – Lee Simmons' daughters Ming, 11, and Aoki, eight, from her marriage to hip-hop mogul Russell Simmons, are also keen to learn.

Hounsou adds, "I only speak French to the kids in the house. They are like sponges. They take in everything."
[From Contact Music]
Imagine Djimon Hounsou in your house, teaching your children to speak French. Imagine him trying to teach you too… little words whispered into your ear, words of encouragement, horny French words. Good God, is Kimora really that awesome of a person that she deserves all of this Djimon-y goodness? For real?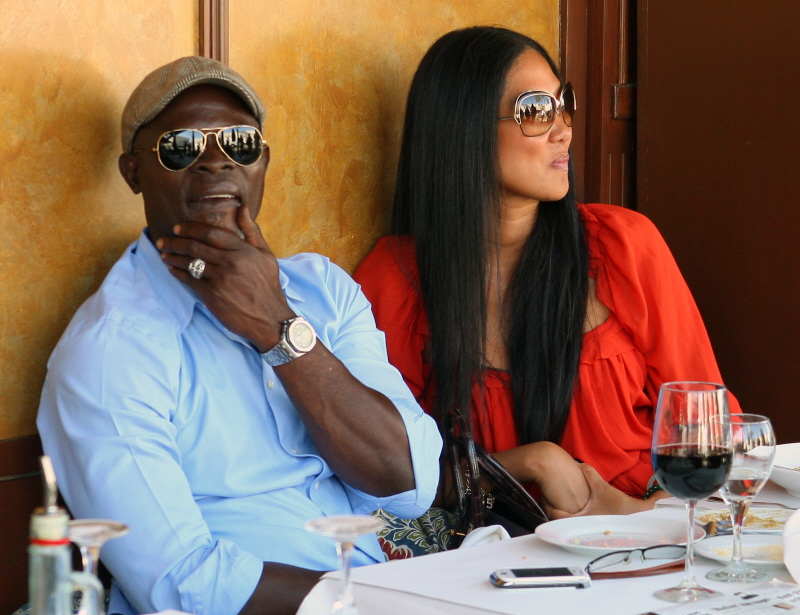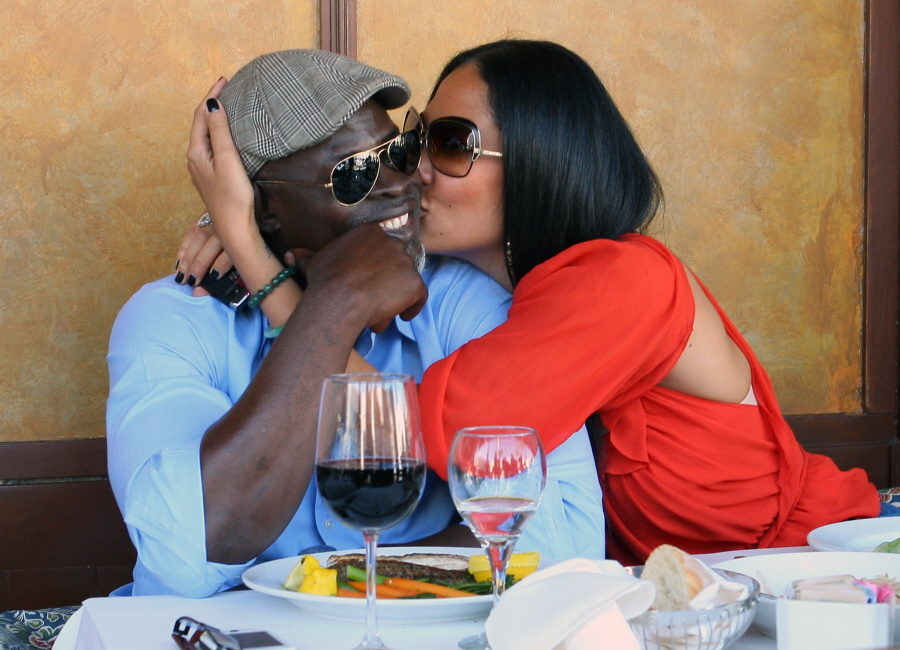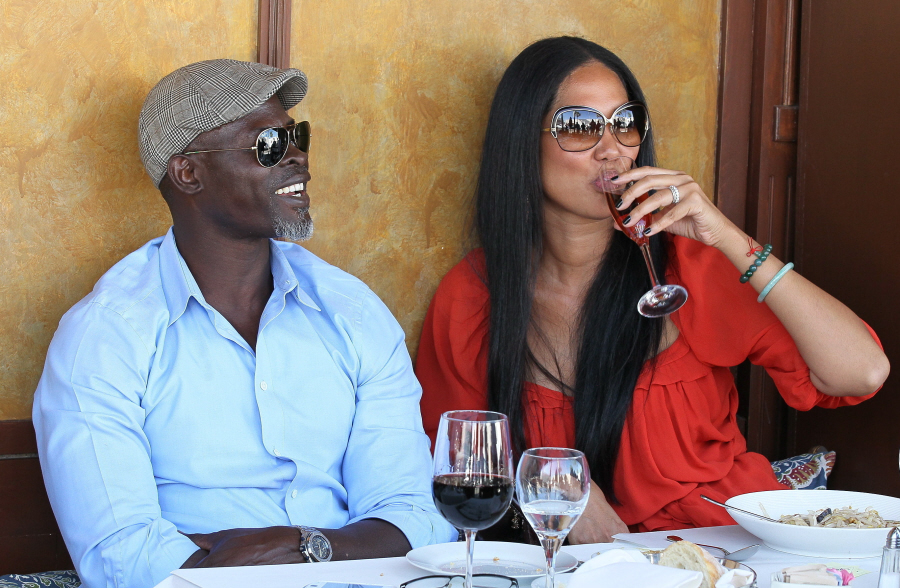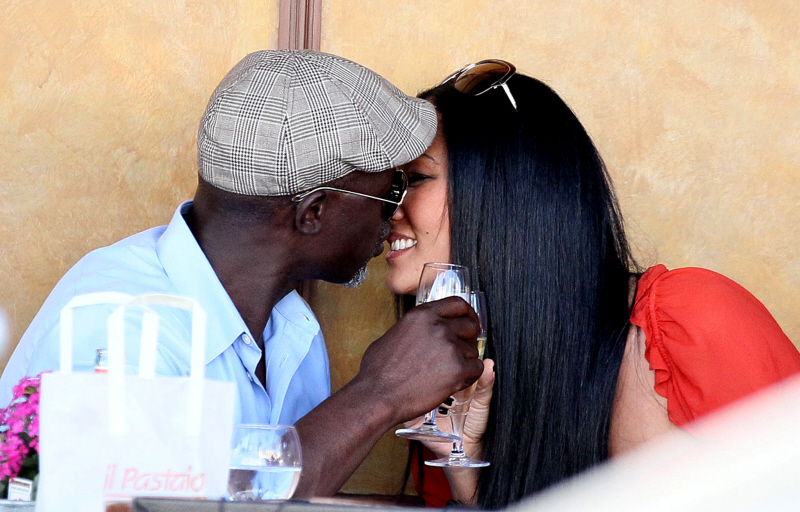 Photos courtesy of Fame & WENN.