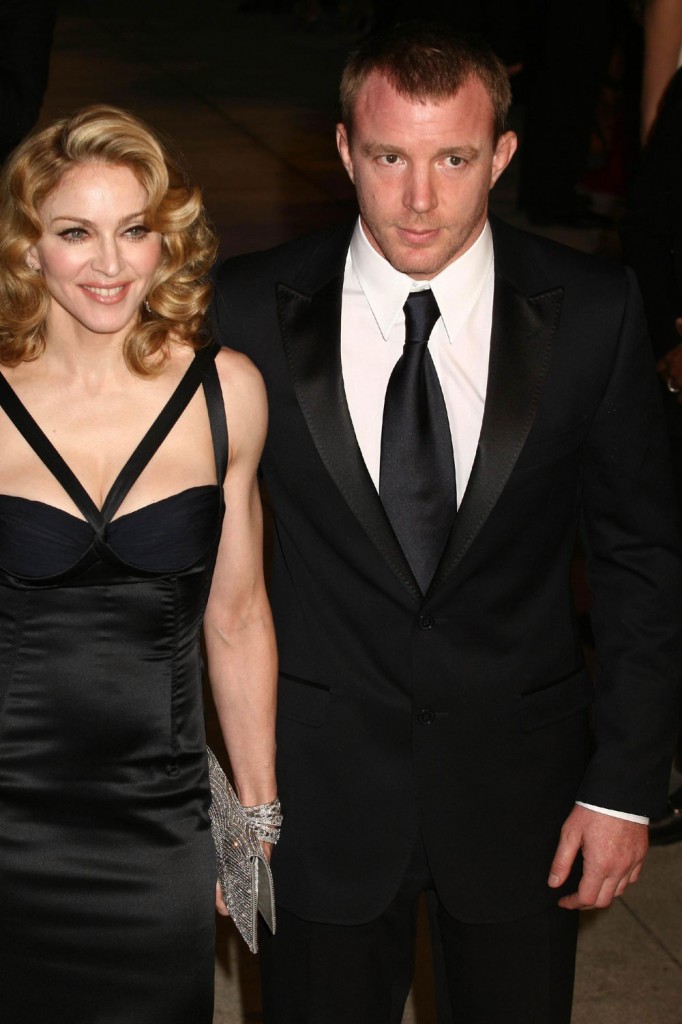 Here's a weird (disturbing) fact that the Daily Mail found buried in a long piece in NY Magazine about Madonna's involvement in the Kabbalah cult. The NY Magazine story centers on the cult's sketchy business practices. We've already heard that millions have gone missing from Madonna's Kabbalah-based charity, Raising Malawi, and that plans to build a school there had to be scrapped. The piece goes further into that, exposing the rock star lifestyle of the Kabbalah founders and how multiple charity projects they've started have gone bad. There are some wonderfully bitchy observations from the journalist, Vanessa Grigoriadis. She notes that Madonna is the queen in Kabbalah and never mixes with the other congregationalists and that her belief system matches nicely with the cult. This quote is my favorite "These thoughts resonated with Madonna, who has, traditionally, been more interested in power than almost any other pop star."
Anyway the real meat of the story is in this quote from Kabbalah co-founder Karen Berg about how Madonna had Guy Ritchie circumcised:
Karen has even noted that Madonna "keeps a kosher home, she observes Shabbat, she circumcised her son and had her [ex-] husband circumcised." (Yes, you read the last part correctly.) ­
[From NY Mag]
I'm married to a German guy, and once men get to that age (probably once they notice) it's not a simple prospect to get circumcised. I asked my husband for a quote in regards to this story and he said "f$#& that, no f$#&ing way" and added "that is ridiculous." He insisted I quote him like that too. So is this the ultimate example of being p-whipped, getting circumcised for your wife? (We can't forget that Swept Away movie, that was a close second.) I wonder if Ritchie ever regrets it. This isn't about a baby getting circumcised, this is a full grown man who is used to the way things are.
These photos are from 2007 and 2008. Credit: WENN