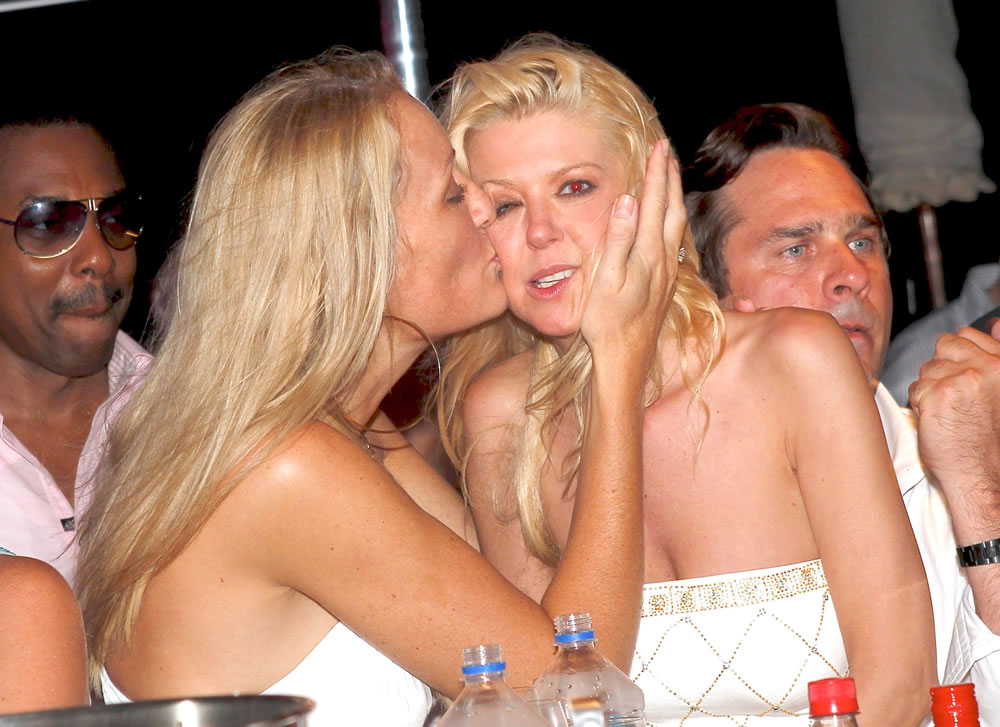 In the past year, a few stories have indicated that Tara Reid has fallen off the sobriety wagon in a very spectacular way despite a 2009 rehab stint that was supposed to put her back on track to a career "comeback." While I don't think that Tara's presumptive sobriety was ever a ruse like, say, Linnocent's continued vodka-in-a-Red-Bull-can antics, Tara obviously enjoys partying far too much to give up drinking for any extended measure of time. Indeed, she's a party girl for life:
It seems nothing — and we mean nothing — can ruin a good time for party girl extraordinaire Tara Reid. According to an eyewitness at the Oasis Beach Club in India, Alkif., on April 14, Tara, 35, was having a ball when one of her front teeth popped out. Instead of calling it a night, "Tara got on her hands and knees and searched the floor," says the witness, "and when she found it, she pulled out some glue, glued it back in and just continued partying!"
[From InTouch Weekly, May 20, 2011]
Ugh, that's really gross, even though it was probably a cap that popped out of her mouth instead of an actual tooth. Did she bother to wash it off before gluing it back into place? Probably not, but it's probably safe to say that, in the grand scheme of things, gluing an unwashed cap back into her mouth is probably one of her less-risky behaviors, healthwise. It's rather sad that Tara is 35 years old and still bouncing off the walls, (figuratively) hanging from chandeliers, and showing her panties and nips like there's no tomorrow. Maybe she's depressed that she stars only in direct-to-DVD movies now, but she's not exactly doing anything that would make anyone take her more seriously than "that girl from American Pie." Party on, Tara.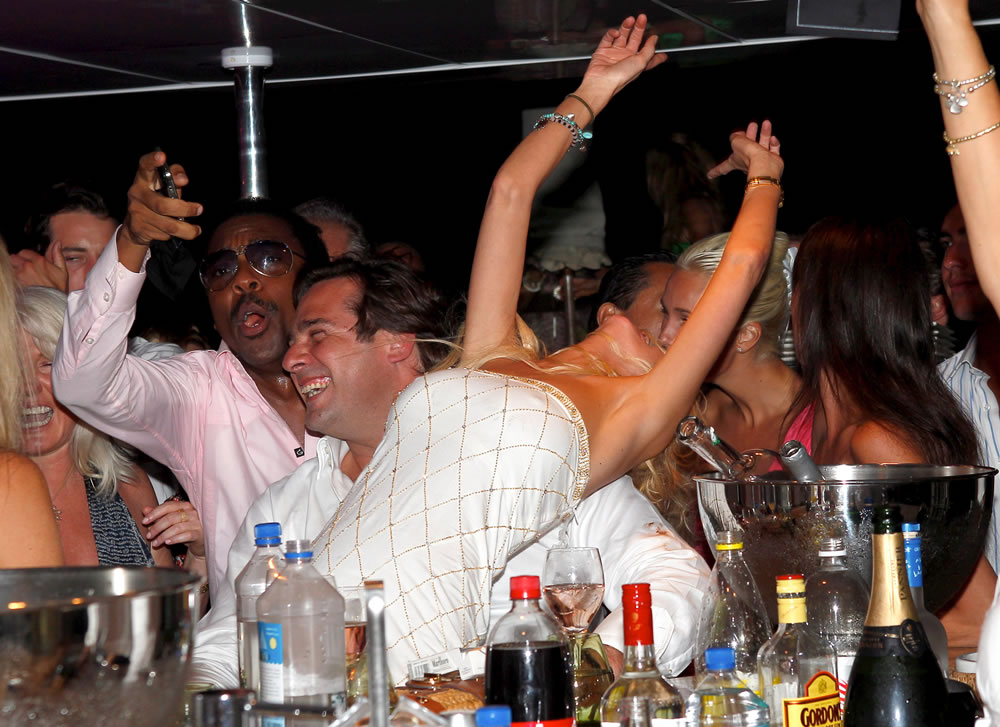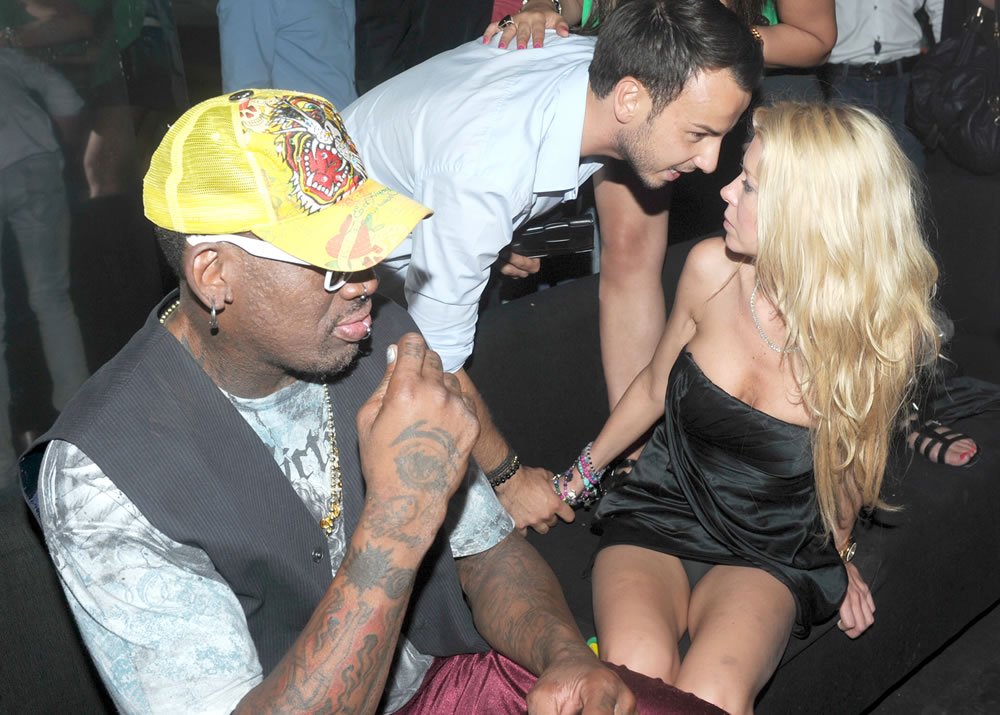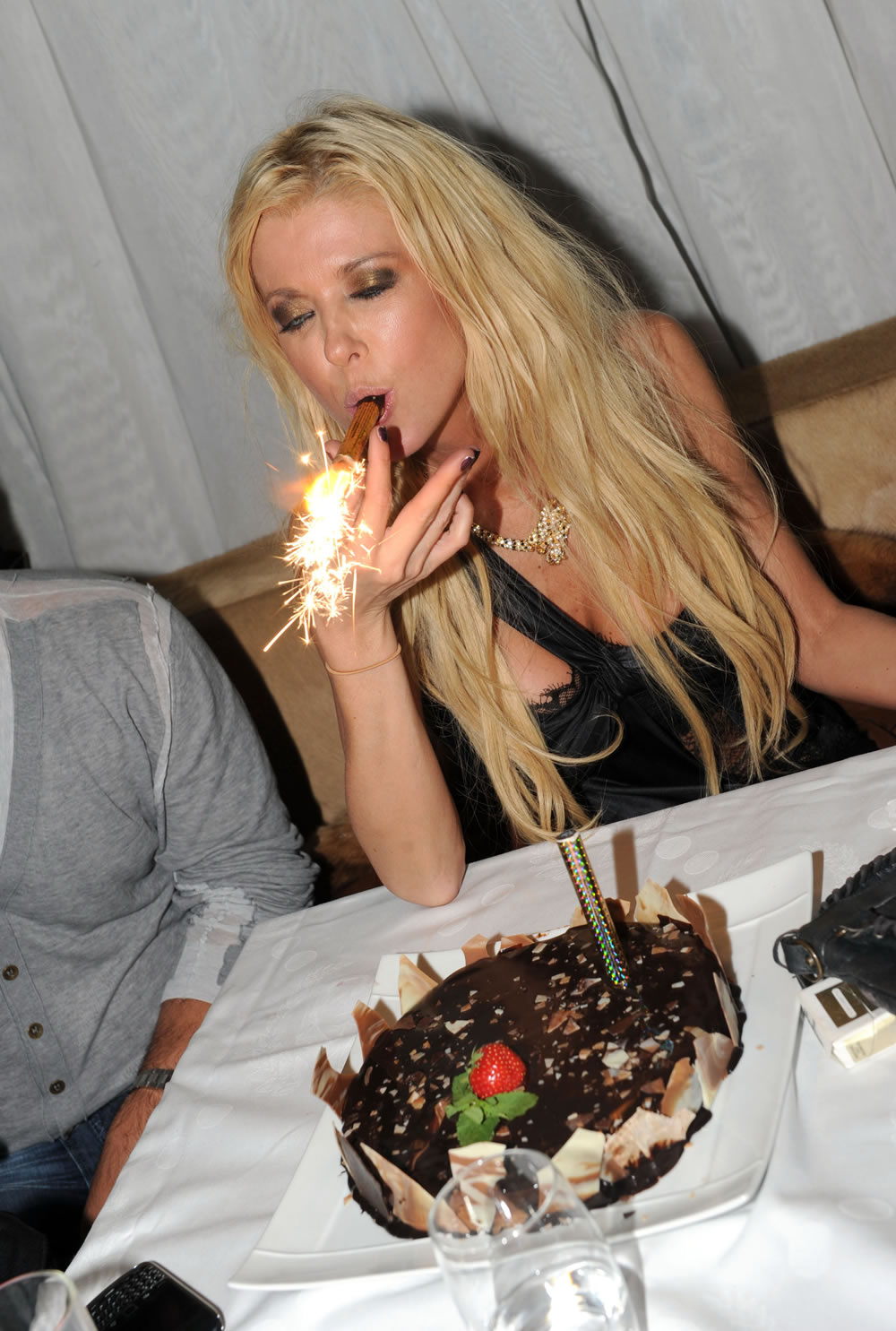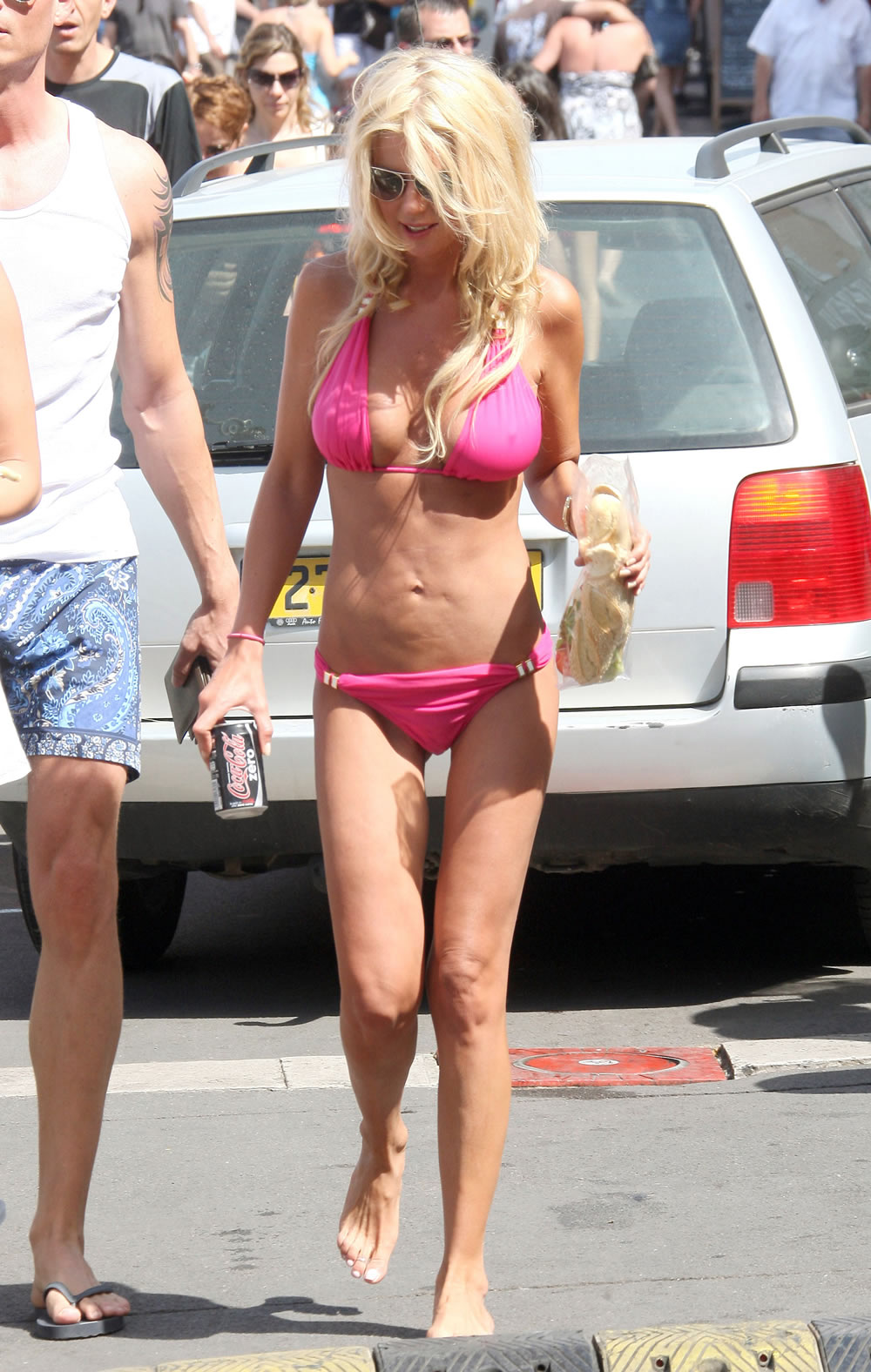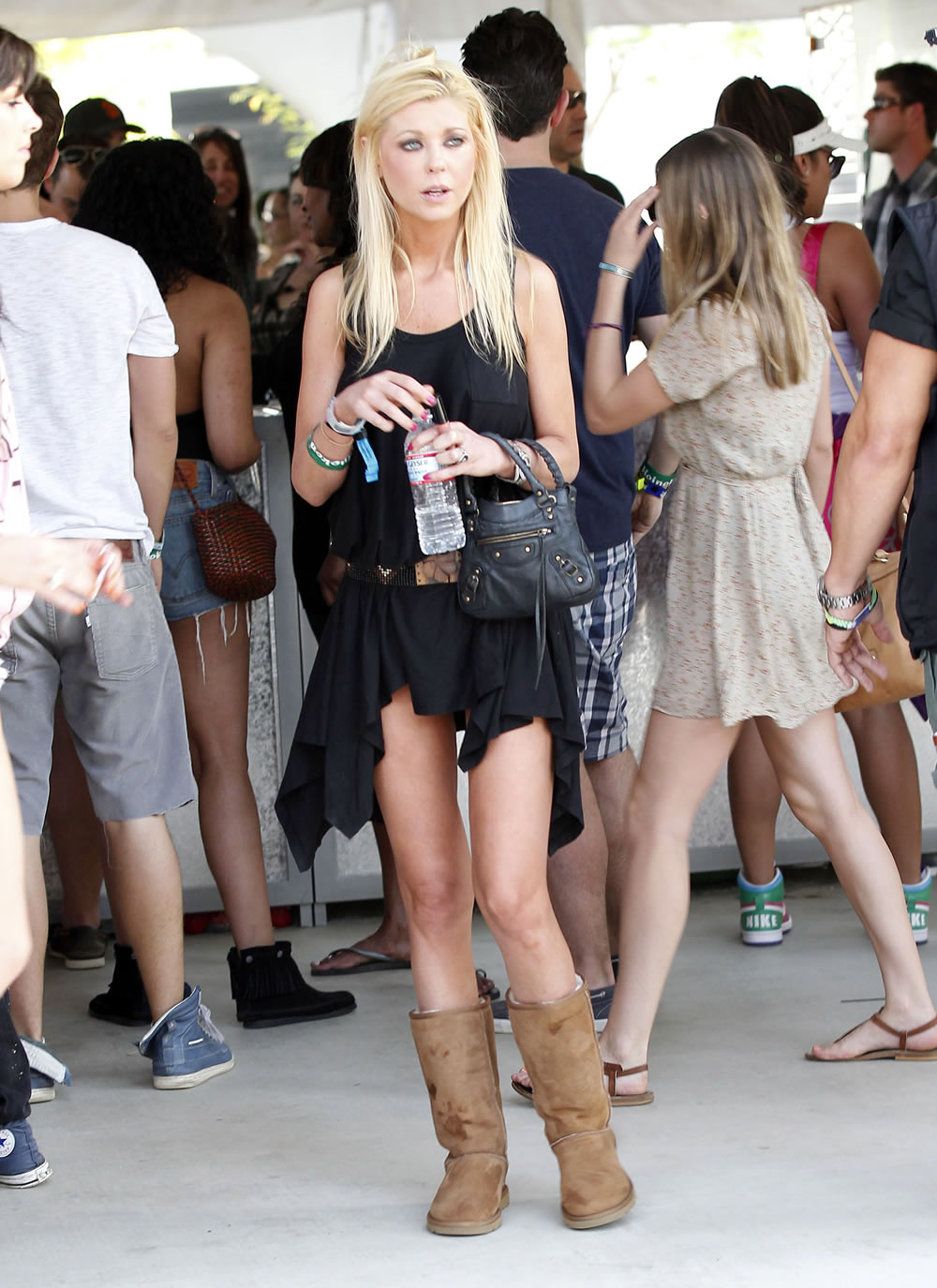 Photos courtest of Fame Pictures