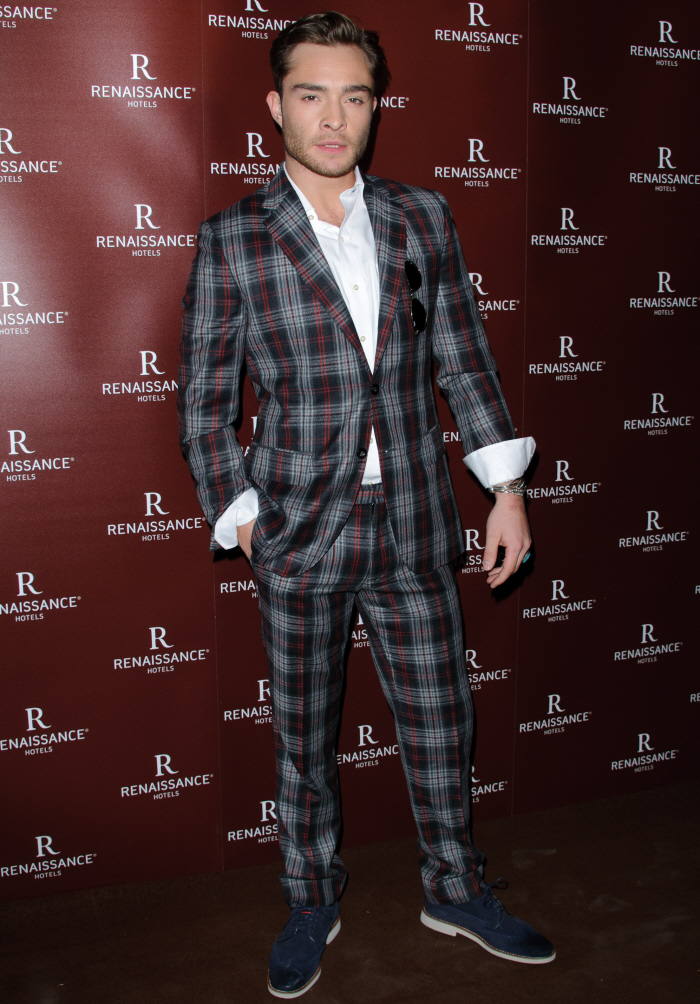 I don't even have words for much I enjoy Ed Westwick. I actually squealed a little when I saw these new photos of him. He was at some hotel opening or something, and he decided to clothe his smarmy, furry fabulousness in a very loud, plaid suit.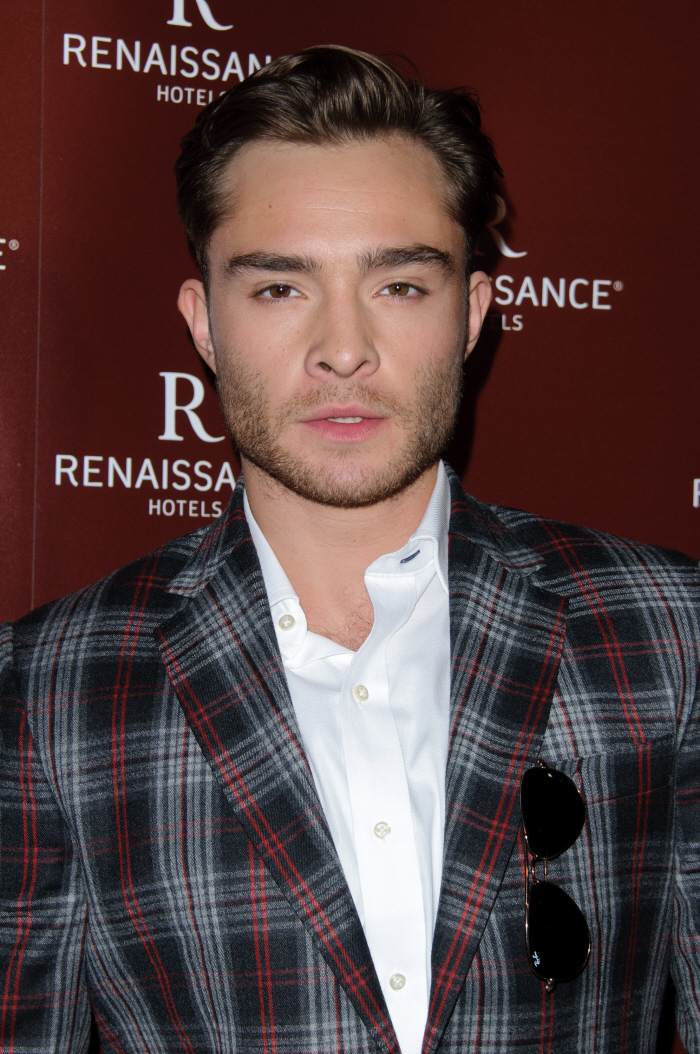 I love his hair. All of it, from the hair on his head to his absolutely perfect five o'clock shadow (that he maintains beautifully, to the point where it would be easier to just simply SHAVE), to his furry chest, which is now under wraps. I love that Ed seems in on the joke – he's British, he loves fashion, he's furry, he's fabulous, he pouts, he's beautiful. He is impossible! I feel like writing him a poem. You know what? He would have done SO WELL in the 1980s. In the '80s, he would have been a major star. Can't you see it? I can see it. Ed in a neon polo shirt, trash-talking a hat-wearing Molly Ringwald. SCENE!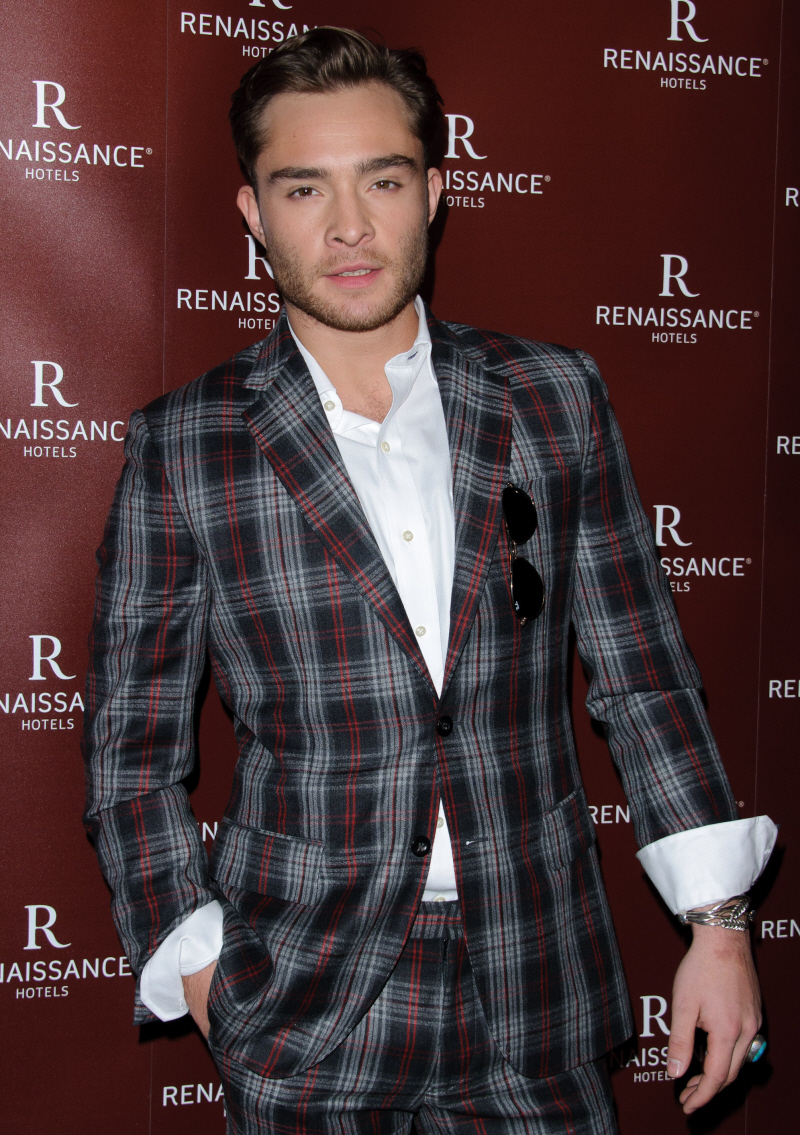 Meanwhile, I don't have words for how much I dislike Adrien Brody, who was at this same event. Look how douchey he seems! Ugh. He's wearing the hat I envision on Molly Ringwald! He's so gross. I just feel like he's too smirky, too greasy, too… ick. How can "smarmy" in Ed Westwick be so erotic, and "smarmy" in Adrien Brody just be… gross?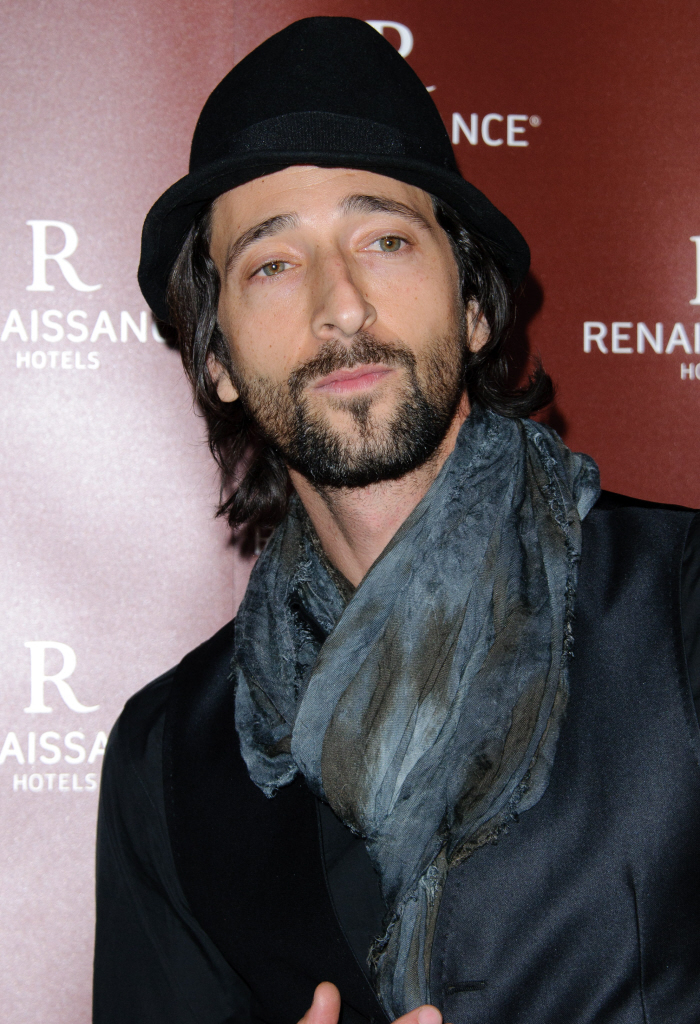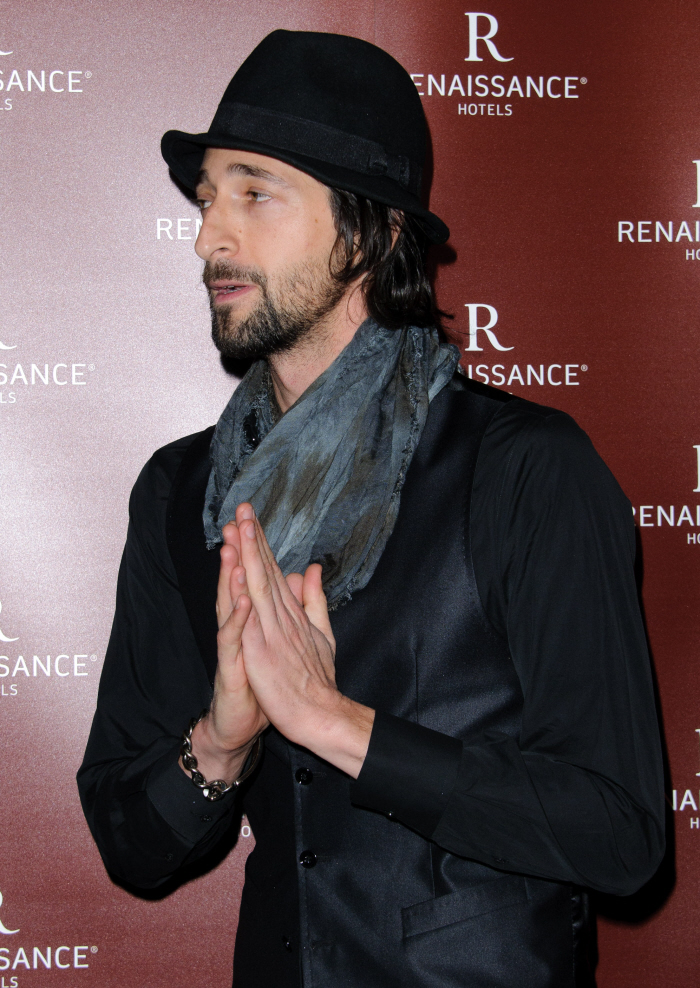 Photos courtesy of WENN.