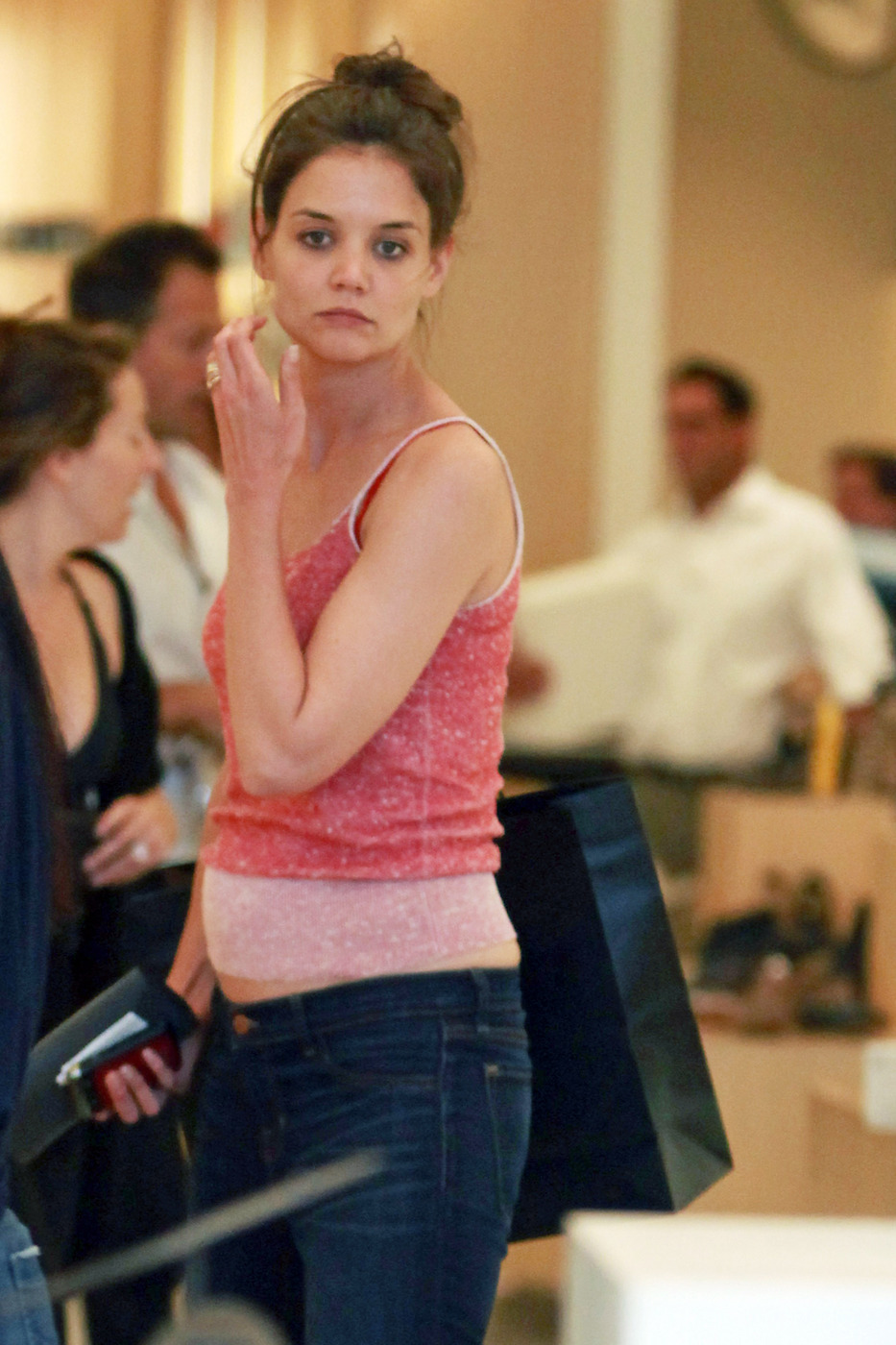 These are some new photos of Katie Holmes looking kind of haggard and bumpy. Note the close-up on Katie's little stomach bump – the photo agency is trying to make it into a "Is she pregnant?" thing. I've been wrong so many times about Katie's bump, and at this point, I think she's just got a little belly and bad posture – her slump emphasizes the tiny amount of extra weight she carries in her abdomen. It's not a crime, and I do have a little bit of sympathy for her because people are always yelling about how she's pregnant whenever she wears anything that shows off her stomach.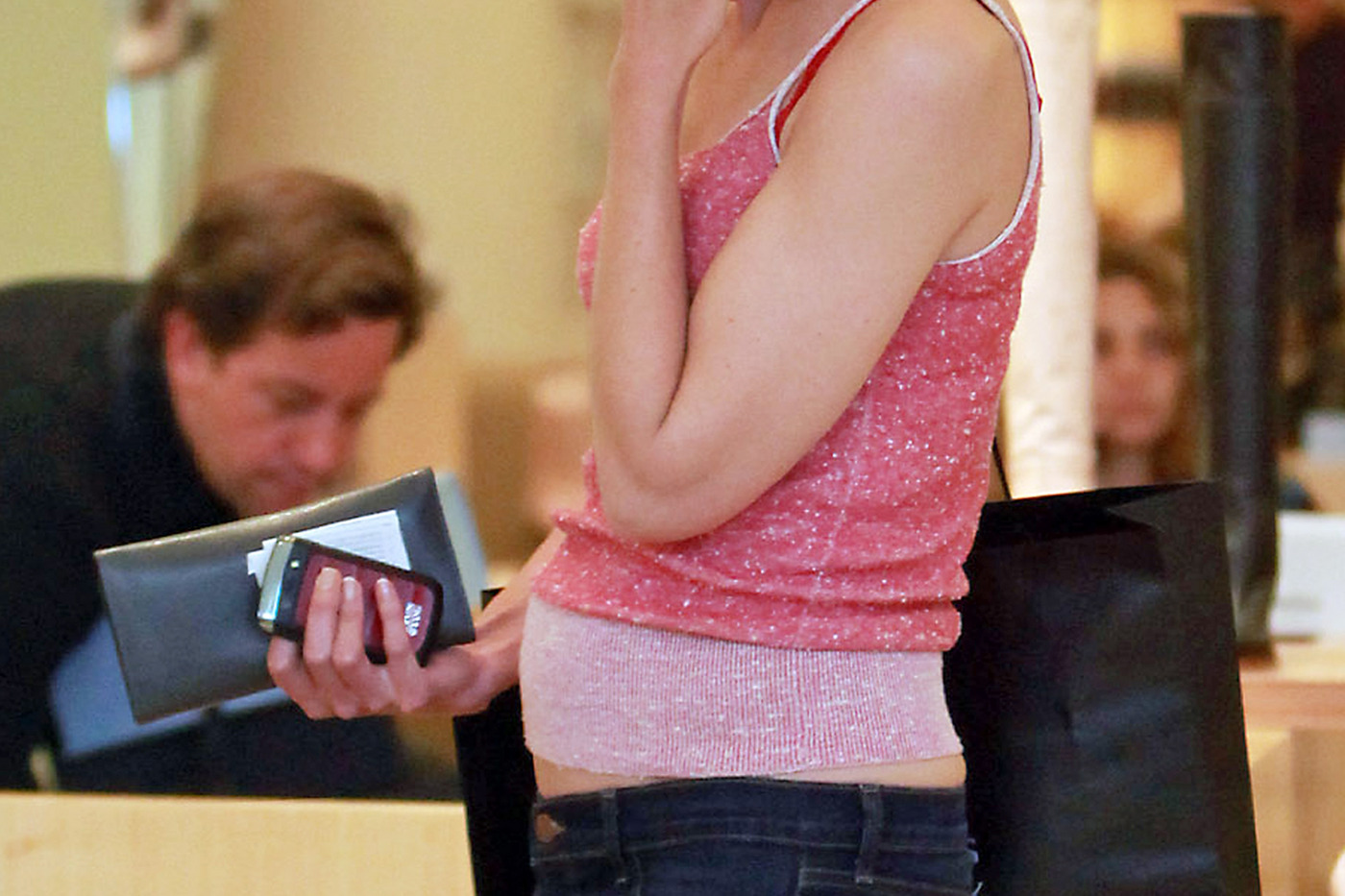 Still, there are questions as to whether Katie will ever have another baby. A few years ago, I would have said "Of course she will." I thought Katie was like a royal bride – and her contractual obligations were for an heir and a spare. Of course, I would have had questions about the conception, which in mind would involve electrodes, tequila, several tin can audits, a turkey baster and the soundtrack to Rosemary's Baby. But I thought it would happen, at some point. Now I'm wondering if Katie even cares about the contract. In an interview from a few days ago, she seemed to hint at the idea that she's totally over the idea of getting pregnant again. She said:
"[Connor and Isabella] are great kids, a great brother and a great sister to Suri, and she's a great sister to them. It's not, "This is stepmotherhood and this is motherhood". I'm not worried about it (having another baby). She's got really good friends and great cousins, so I feel happy about it. We have a really busy household, and it's really fun and fulfilling. There's always something going on."
[From The Times via The Mail]
It sounds like she's over it, right? Yeah. I have to admit, that's cool with me. I know some people get judgy about only children (although it's clear that Katie considers Isabella and Connor full siblings to Suri). But I'm an only child, and I identify with Suri a little bit. That's the thing about only children – even when we're little kids, we're way more comfortable with adults. And it's fine. Suri will be okay (no she won't, she's a hot mess, but whatever).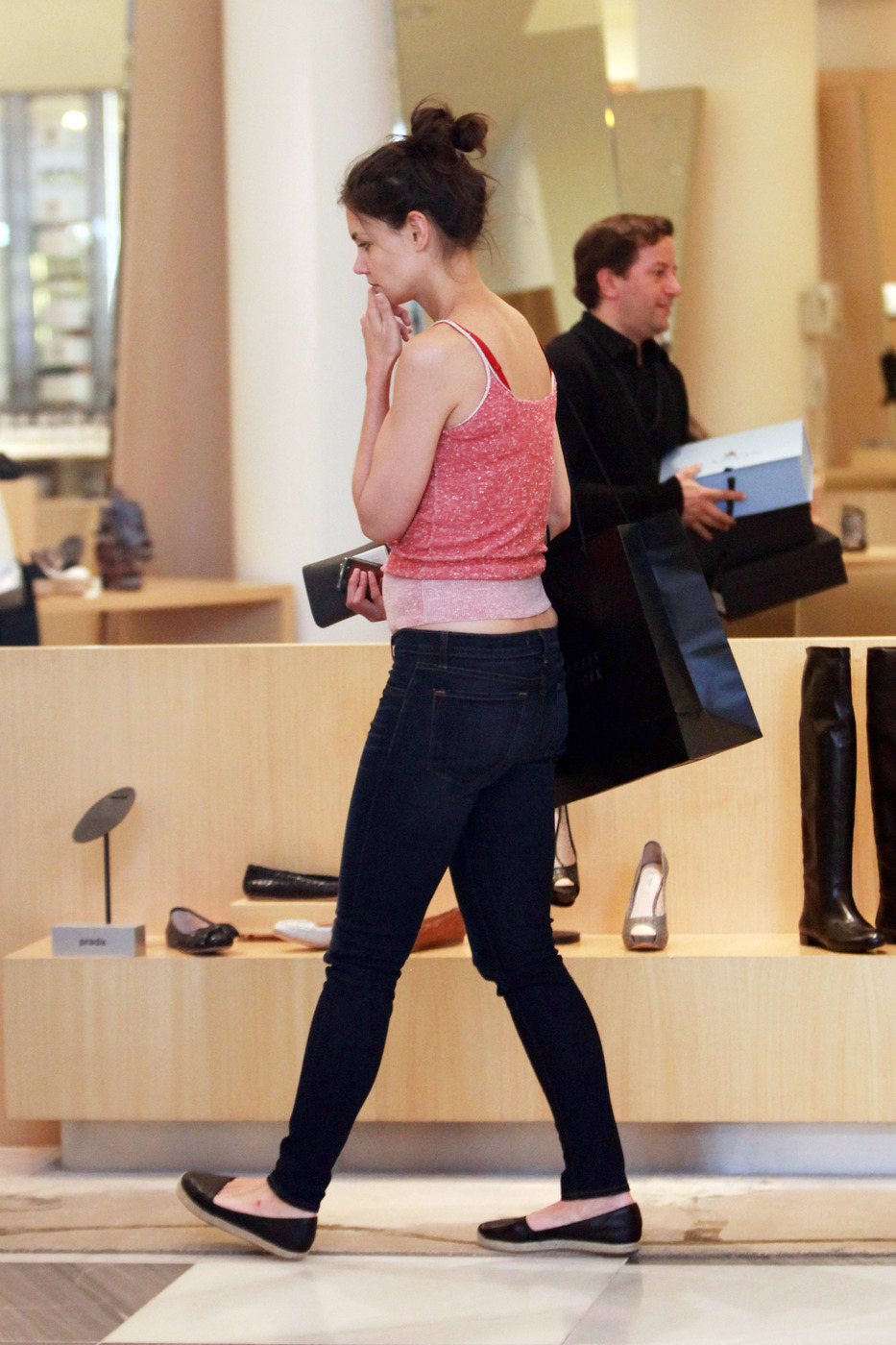 Photos courtesy of Pacific Coast News.