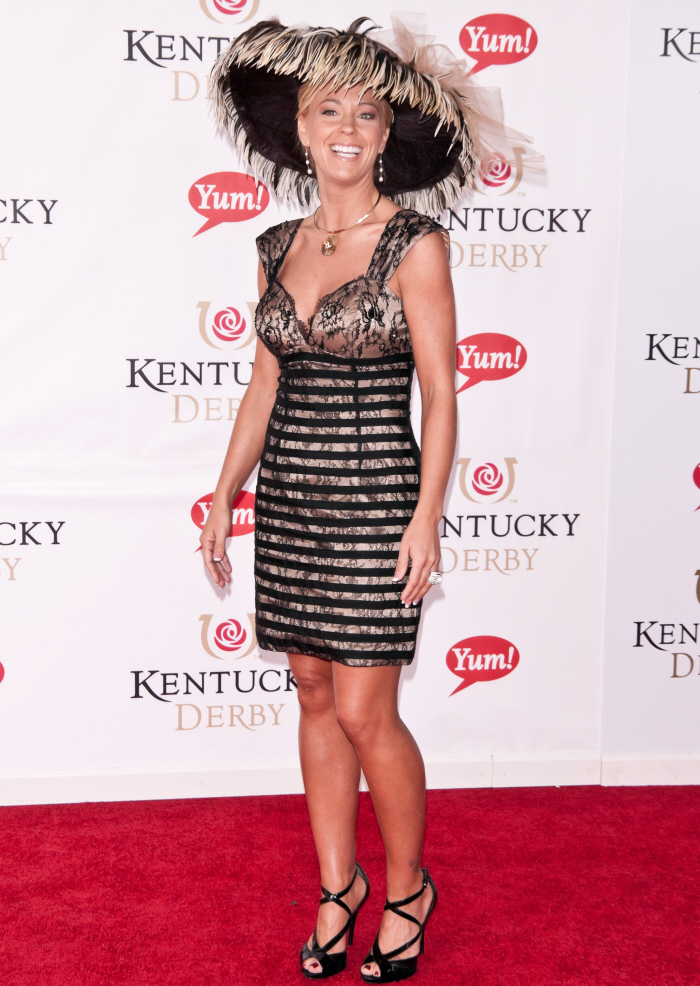 The Kentucky Derby was held this weekend, and that only means one thing: Americans trying to pull off British-style funky hats. In case you actually care about the race, go here to People Magazine to hear about the winner, Animal Kingdom, and his jockey John Velazquez. Apparently, people were rooting for Pants on Fire and his female jockey, Rosie Napravnik. All of this means nothing to me, because I am so overcome with revulsion at the sight of Kate Gosselin's hideous hat. Some people just can't pull off a hat – I am one of them. First of all, my head is too big for traditionally sized ladies' hats. Second of all, I never go any place where I would need to wear a hat. Third of all, I dislike hats. Kate Gosselin thinks she's a hat person, however. And what she ended up looking like is a day hooker in a budget lampshade. As for the dress… um, lace details AND horizontal stripes?!?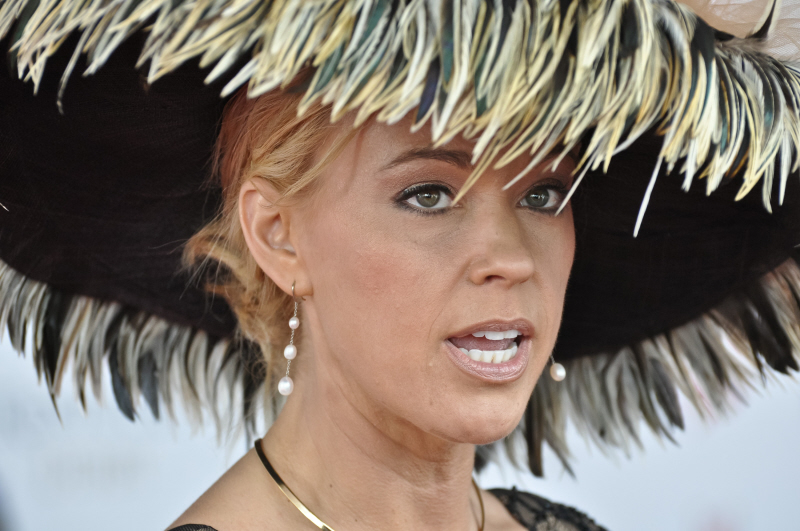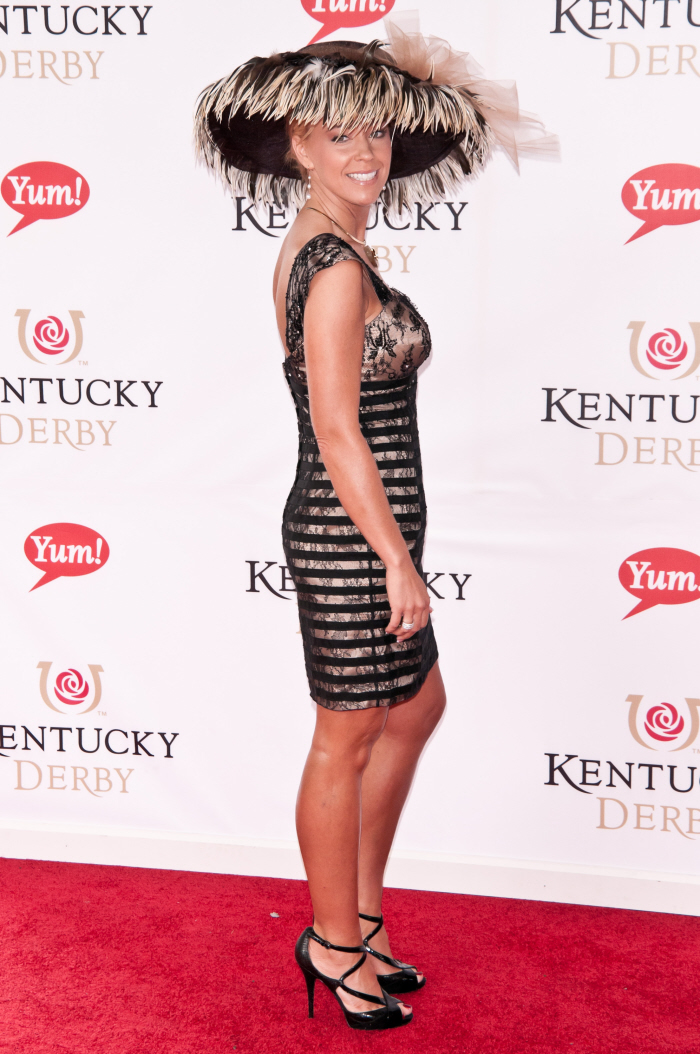 Other celebrities at the Derby… Kate Walsh, who was probably the most successful hat-wearer at the event. I think she looks very chic.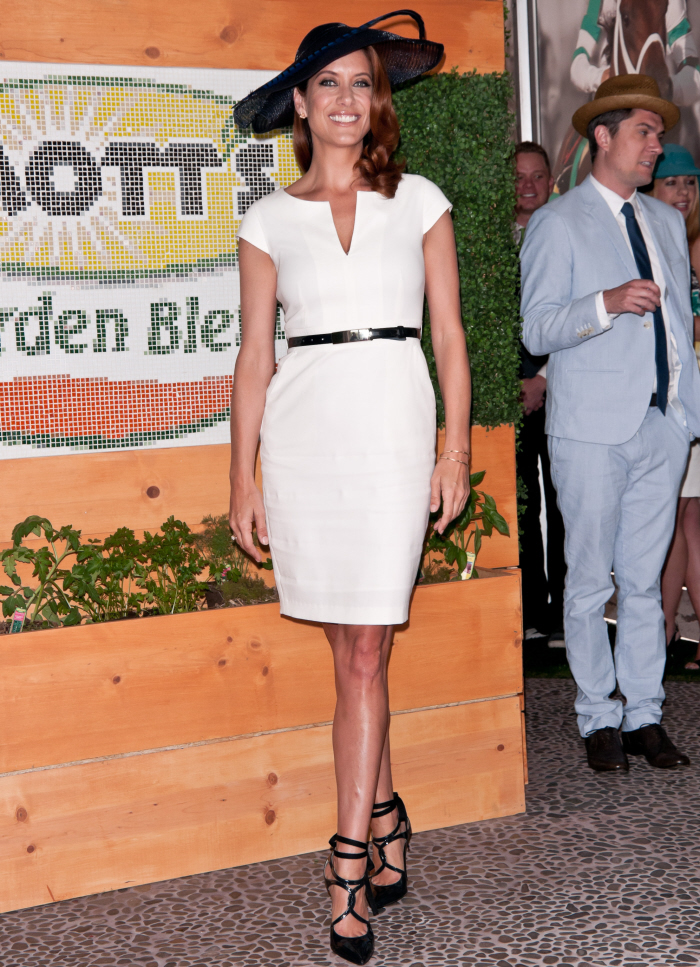 Paula Patton is Exhibit A in "Why Not Every Beautiful Woman Looks Good In A Hat".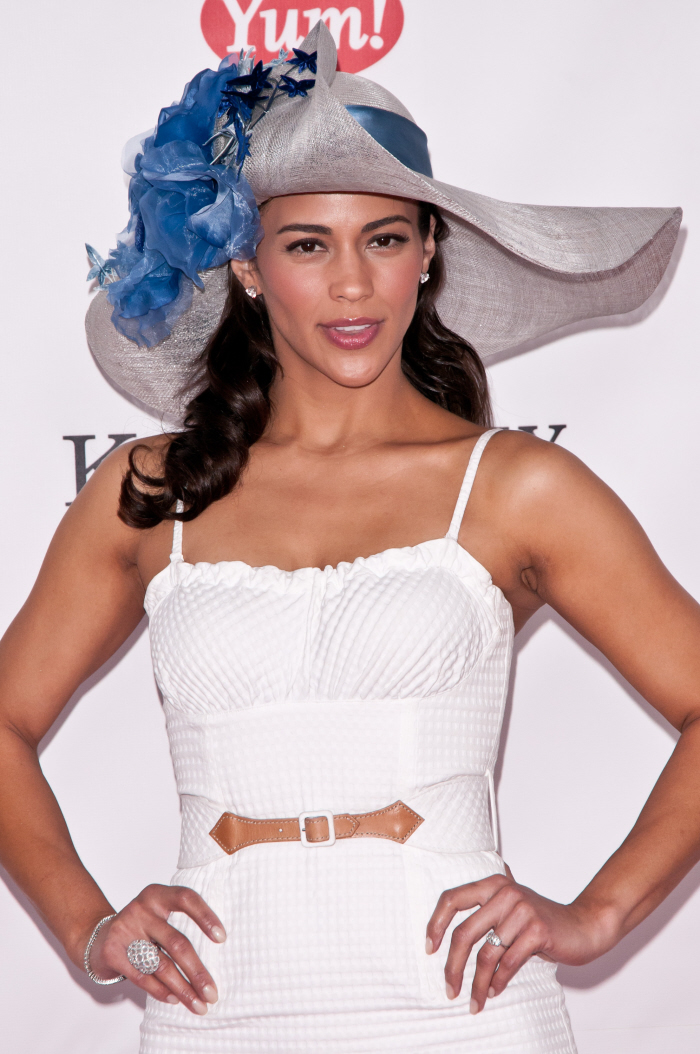 Nick Lachey and Vanessa Manillawhatever. Nick looks nice and appropriate. Vanessa looks like she was at a club and someone drunkenly jammed a novelty hat on her head.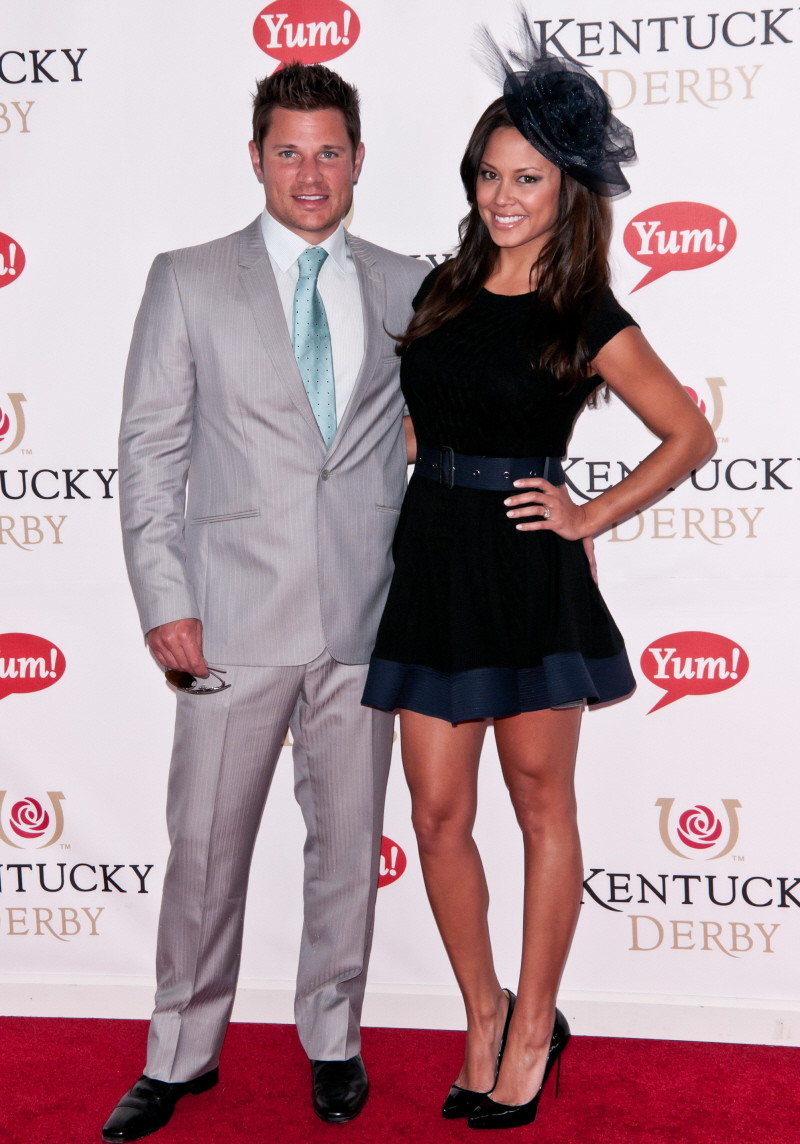 Christopher Meloni and his wife. Meloni looks like a bodyguard. His wife looks… appropriate, I guess.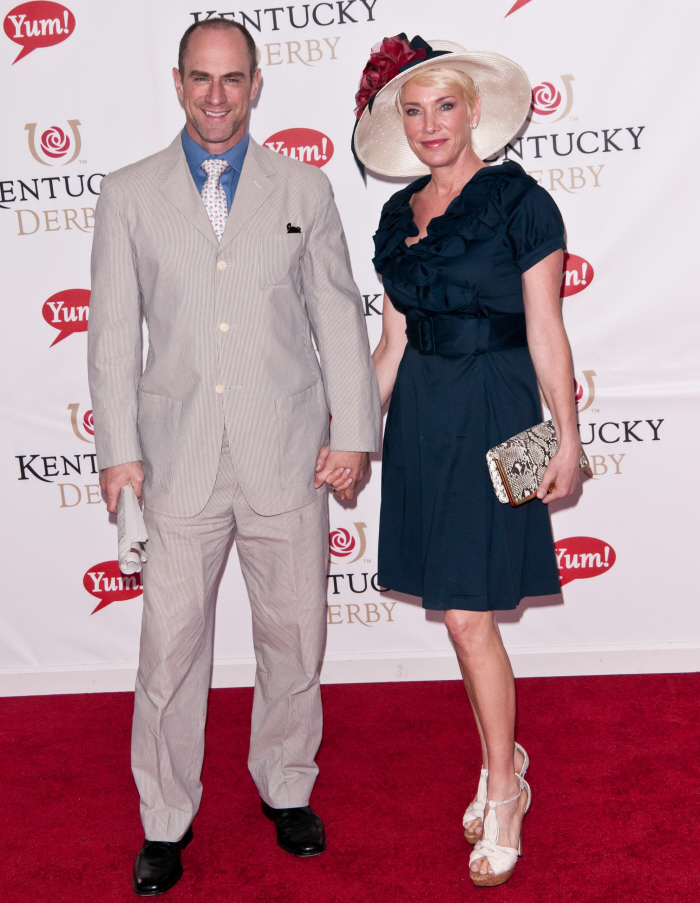 Ian Somerhalder decided he wasn't going to let the ladies have all of the fug hat fun! Behold, Ian and his chapeau.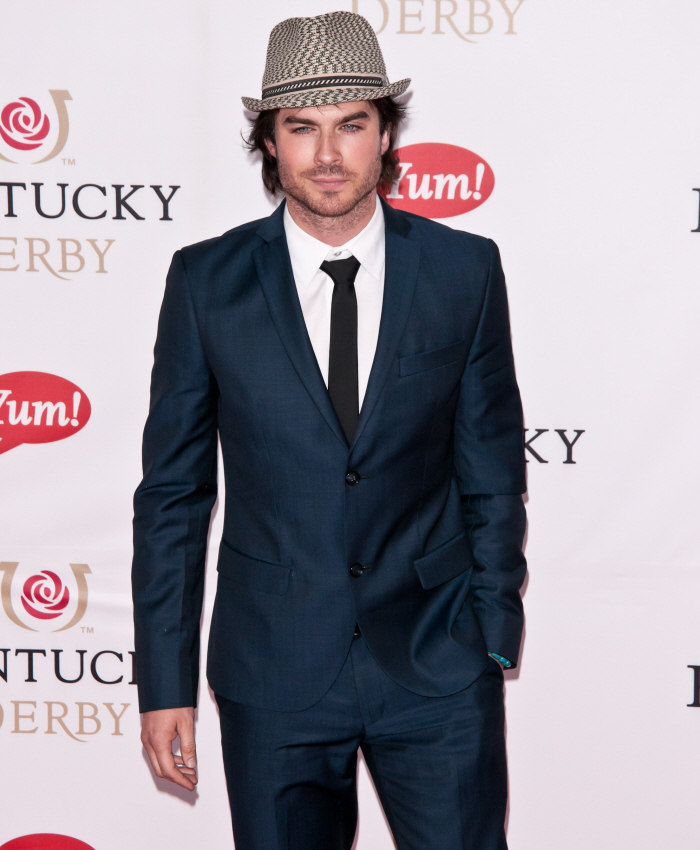 Photos courtesy of WENN.