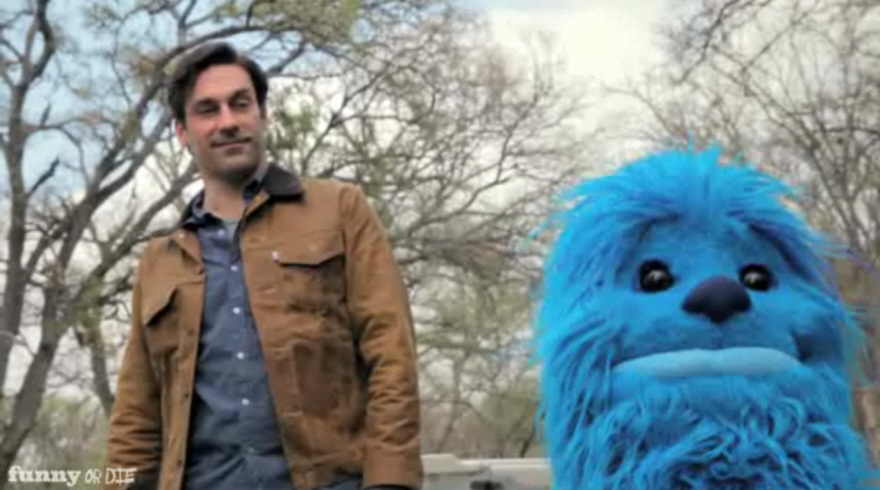 Jon Hamm will literally say "yes" to any acting gig that he's offered. How else do you explain this? This is the new music video for Herman Dune's "Tell Me Something I Don't Know" – The Hamm plays a hot dude in a convertible who… um… I'm not sure how to even describe what happens in this video. Something about a child-sized "Yeti" (who is bright blue) and an unconventional friendship. Suffice to say, if it was nearly anyone else, a fully-grown dude talking this way to a child-sized "Yeti" would come across as creepy, funky and/or cheesy. When it's Jon Hamm, you kind of feel like "Damn, he's really sweet-talking that baby Yeti. I hope they make sweet, sweet love."
It's super-cute. Jon Hamm… my God. The man can do anything. Drama, comedy, action, schmaltzy music videos. He's one of a kind and so, so lovely. I also think this may be part of his being an out-of-work actor for so many years (a decade, really). Now that he gets offers to do so many little things, he just says yes to everything because he remembers when there were no offers. I love that about him. Oh, and the NYP reminded me of The Hamm's last appearance in a (sort of) music video: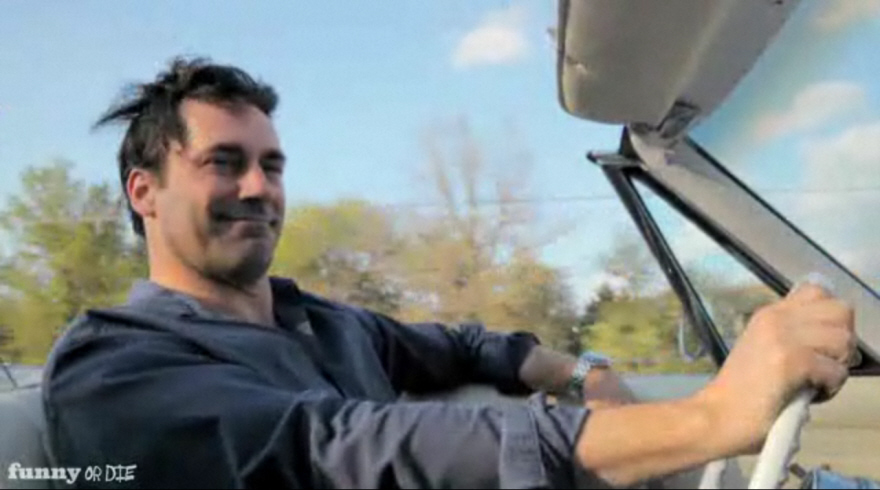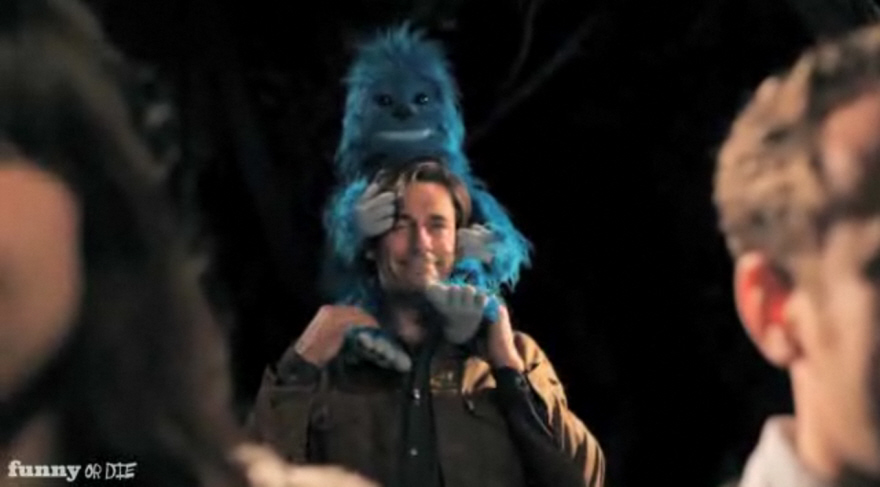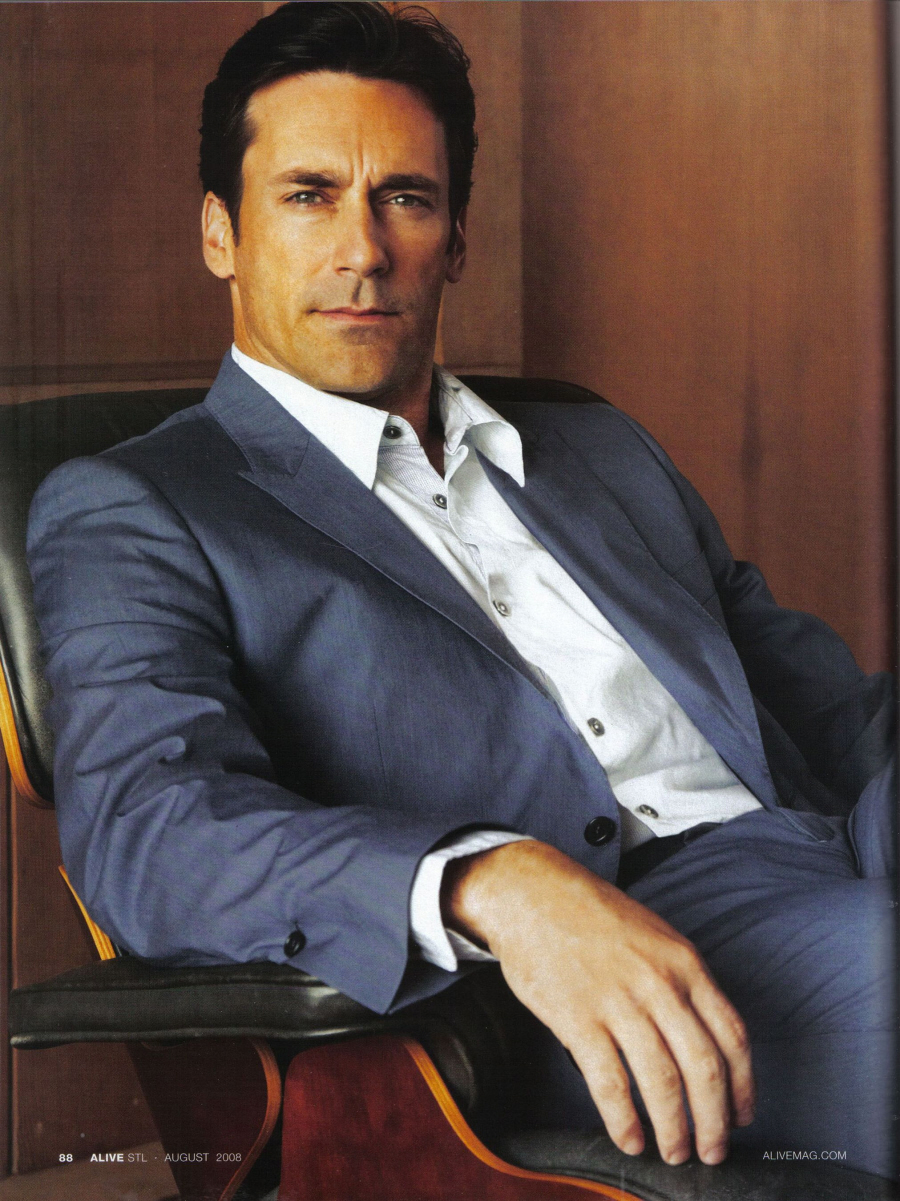 Screencaps from the video.