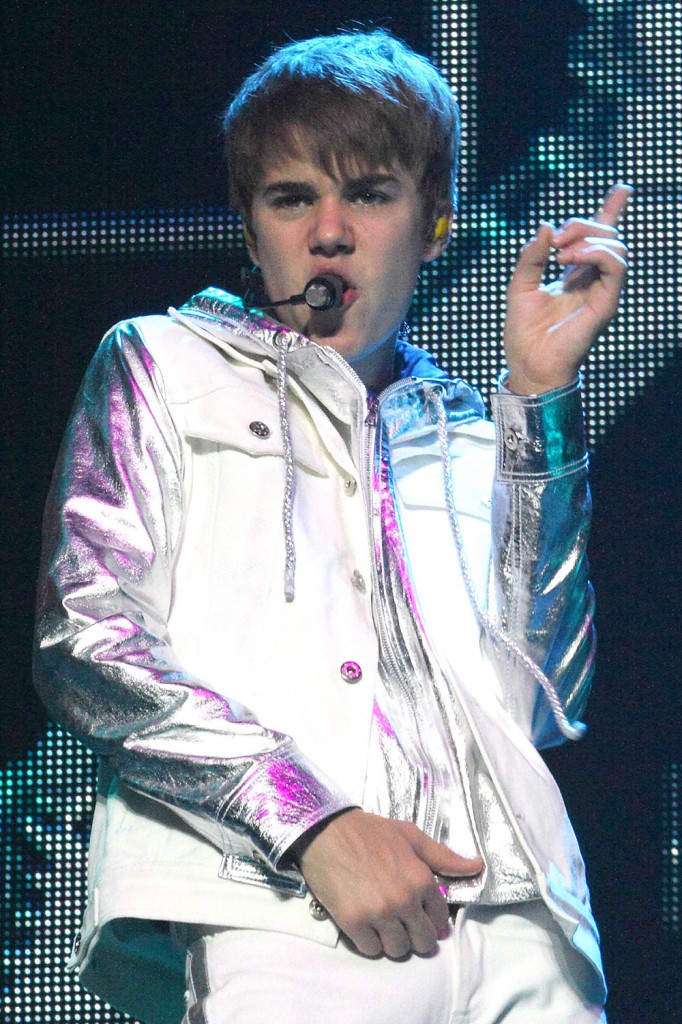 CSI star Marg Helgenberger revealed in a French radio interview that teen singing sensation Justin Bieber was a "brat" on the set of CSI, where he filmed a two episode guest stint that aired in February. I guess we know why Bieber's character was shot and killed. Helgenberger said that Bieber punched a cake on the craft services table and that he also locked a producer in a closet for some reason.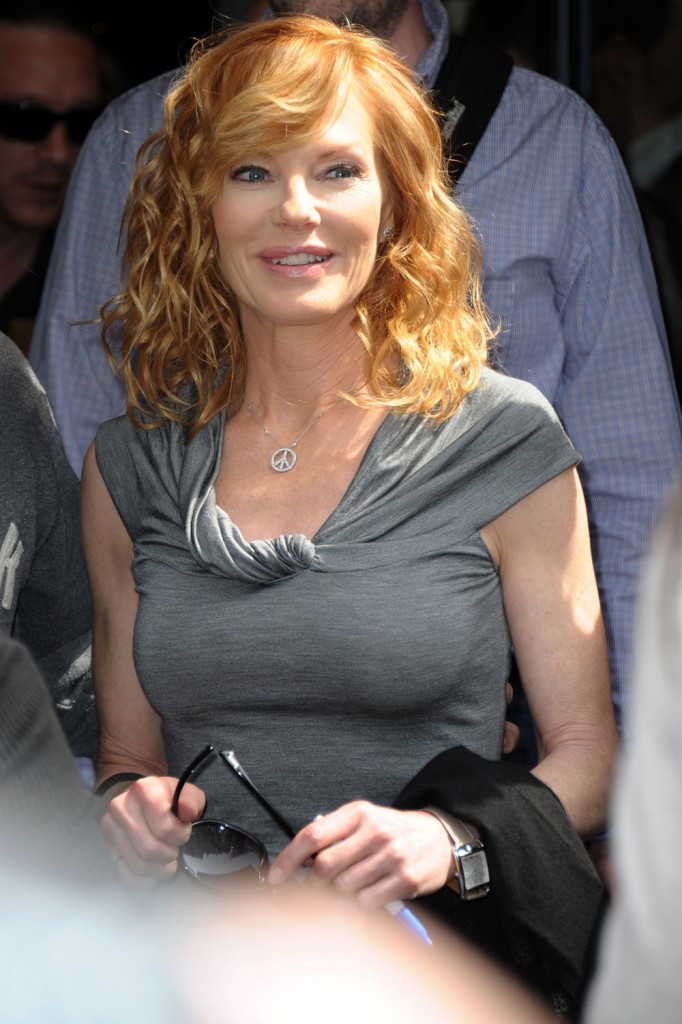 CSI: Crime Scene Investigation hottie Marg Helgenberger called teen pop star Justin Bieber a brat in a radio interview in France.

She says the singer of Never Say Never misbehaved during production of the series!

"I shouldn't be saying this," the stunning 52-year-old told an interviewer, "but he was kind of a brat. He was very nice to me. But he locked one of the producers in a closet and he put his fist through a cake that was on the cast's table."

The interview, which aired on Radio station Europe 1 after being taped in front of a live audience in a Paris theater, was also video-taped. And RadarOnline has the footage below!

When first asked about Bieber, Helgenberger rolled her eyes when asked if his role was written just to raise sagging ratings, or because the singer is "truly a good actor."

"Justin Bieber wasn't bad bad," Helgenberger said, visibly surprised by the question. "But he'd never acted before . . . He's better than you'd think."
[From Radar Online]
I swear I read about the producer in the closet incident before, but I'm having a hard time locating that story again. (Maybe it was in Mike Walker's column in the National Enquirer, but I can't be certain.) Kaiser reminded me of this story she covered of Bieber barking at a staff member on an Australian TV station, "don't ever f*@&ing touch me again," so maybe that's why this story sounded familiar.
The kid is 17 years old. He comes across pretty well in interviews, but he's arrogant, young and famous and he's going to be a little pr*ck sometimes. I think it just comes with the territory. It's telling, though, that we barely heard any diva stories about the Jonas brothers at the height of their fame and there are three of them. (Or four if you count the little one.) Still, if the worst Bieber has done is lock somebody in a closet, punch a cake, get pissy, and flip off some paparazzi that's relatively minor.
Comments about Justin Bieber are at 2:30. This is dubbed in French so it's hard to follow.

Justin Bieber, "un sale gosse" chez Les Experts by Europe1fr
Marg Helgenberger is shown on 5/6/11 in Paris. She's so pretty but she needs to ease up on the 'tox. The Bieb is shown performing in Australia on 5/5/11. Credit: WENN.com