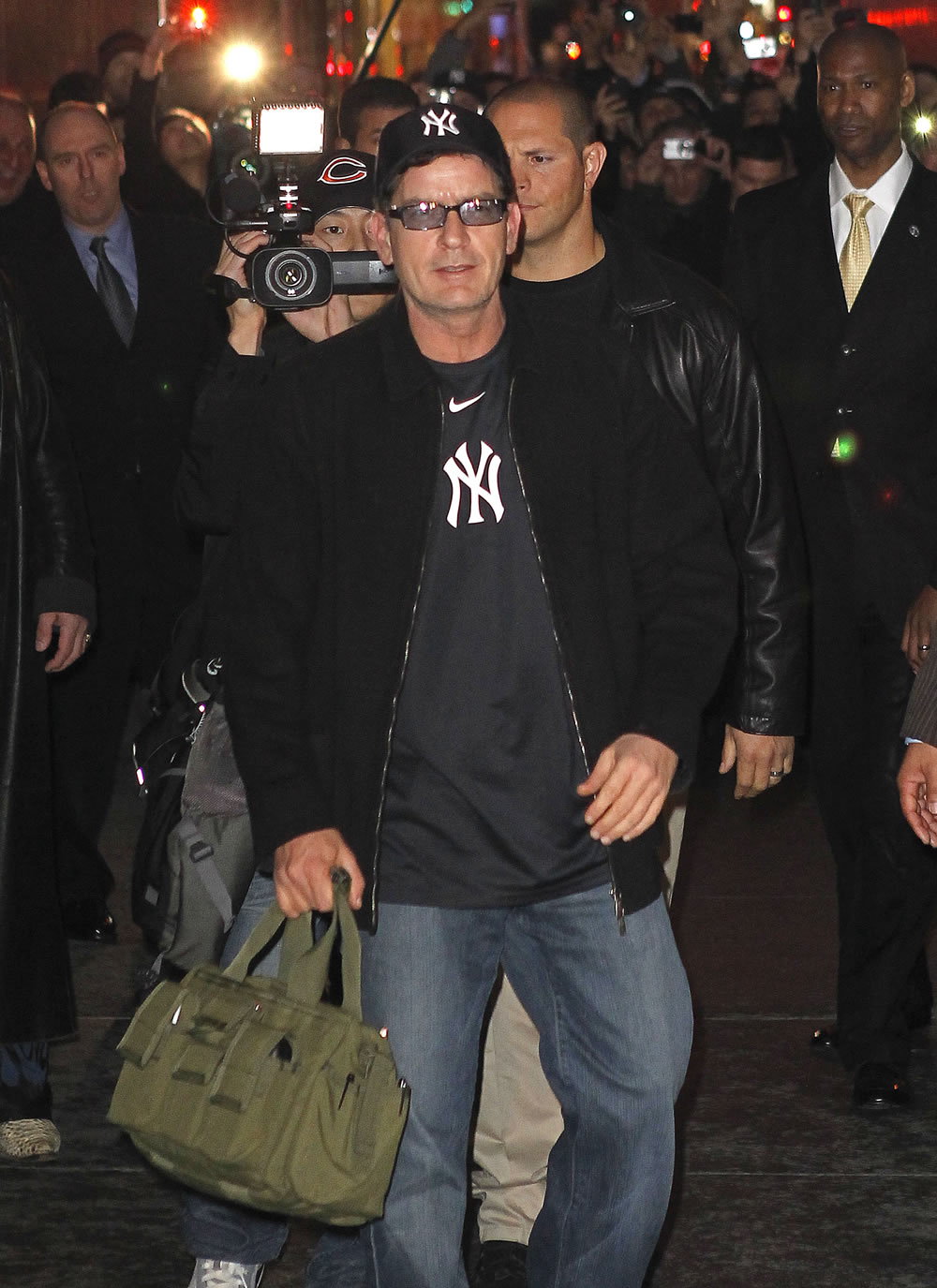 In relatively good news, Charlie Sheen's ridiculous Violent Torpedo of Truth Tour (and all of its associated angry fans and walkouts) has officially concluded. However, now that the man has returned to "Sober Valley Lodge" and realized that he's got absolutely no immediate career prospects and (presumably, even worse) he's down to just one goddess, he's got absolutely nothing to do with his time except maybe do some more drugs and complain to the nearest available media outlet that will take his calls. As such, Sheen has spoken about possible goddess replacement, his ongoing custody battle with Brooke Mueller, and his career with E! Online, which has also posted a video of Sheen's new "anthem" (we aren't posting it because it's stuck on autoplay, but you can watch it here), which is a musical collaboration with Snoop Dogg and guitarist Rob Patterson and is entited "Winning." The song was actually part of Sheen's tour roster, but the audience booed in response, so Sheen pulled the song but is now selling it on iTunes (allegedly as part of a foundation to help tornado victims in the South) and wants to tell you all about it:
On "Winning": "Well, the genesis of the song is about, you know, winning…it's just everything in life," Sheen tells E! News. "I think Snoop did a really good job at kind of encapsulating the whole vibe of you know the movement. Yeah, and it was taken out and then it was brought back in for the rest of the tour we played it every night pretty much for the end of the show."

On His Completed Tour: "Overall as a grade on this as a team I think we went 17 [wins] and 4 [losses]," says Sheen. "I know there's a couple in there that felt sorta phoned in but gave me the inspiration for the following night when it was all passion and lunacy."

On Replacing Goddess Bree Olson's: "Probably not today. That's all I know. Not going to happen today. I don't know. You know I was pursuing that with all the right intentions and what are you going to do? People bring variables," says the the motor-mouth. "I mean, depends on who it is."

On His divorce & Custody Battle: "I thought it was a s–t sandwich," says Sheen of his last court hearing, in which a judge refused to give him custody of the ex-couple's twin boys. "Two slices of bread filled with s–t…Seemed like there were rules in place and it seemed like someone didn't follow them. And there's no consequences, so I don't get it. System is broke, you know."

On "Two and a Half Men" Continuing Without Him: "I don't know what they're planning. I'm just plodding along like its over, like there's some closure," admits Sheen. "I have closure now because when Chuck [Lorre]…issues a statement talking about…writing shows without me…that feels like it is pretty final, you know? It's hard."
[From E! Online]
Charlie goes on to say that he doesn't know if he'll ever consider another television show because he "wasn't treated fairly." Well, I'm not sure exactly what Sheen's definition of "fair" is, but making $2 million per episode and being allowed to lock hookers in closets, inhale briefcases worth of cocaine, and badmouth one's boss and the network repeatedly before getting fired, well, that seems more than fair to me. I think that, at this point, even a great portion of people who initially supported Sheen after he was fired from "Two and a Half Men" have fallen by the wayside. As far as his anthem goes, I was initially puzzled as to why Snoop Dogg would even associate with Sheen, but then I realized that Snoop associates with everything. He makes mashed potatoes with Martha Stewart; he films beer commercials as German folk singer Roy Black; he records records country music and dedicates it to Johnny Cash. So Snoop is somewhat forgiven for his transgressions here, but Sheen? Never.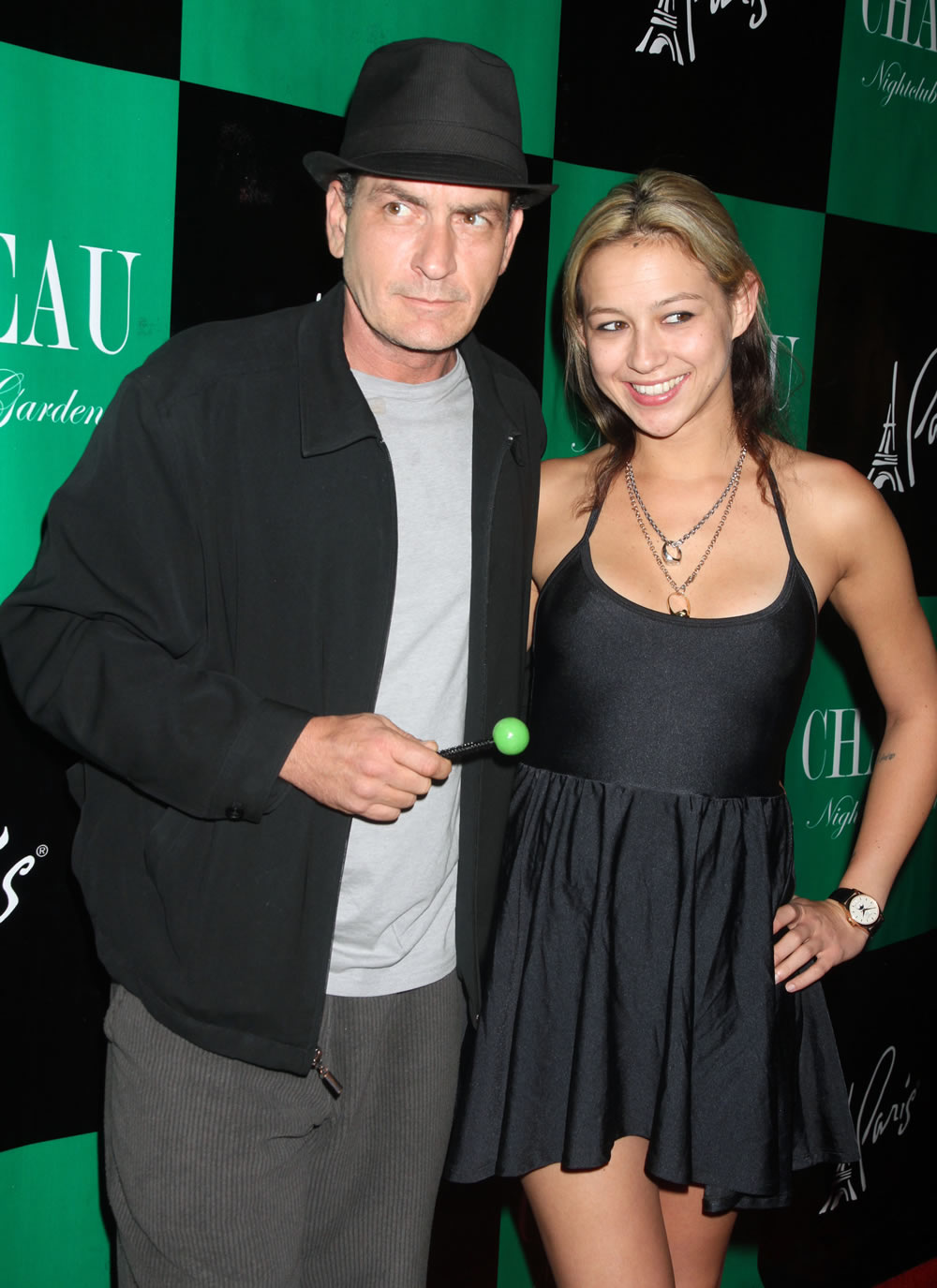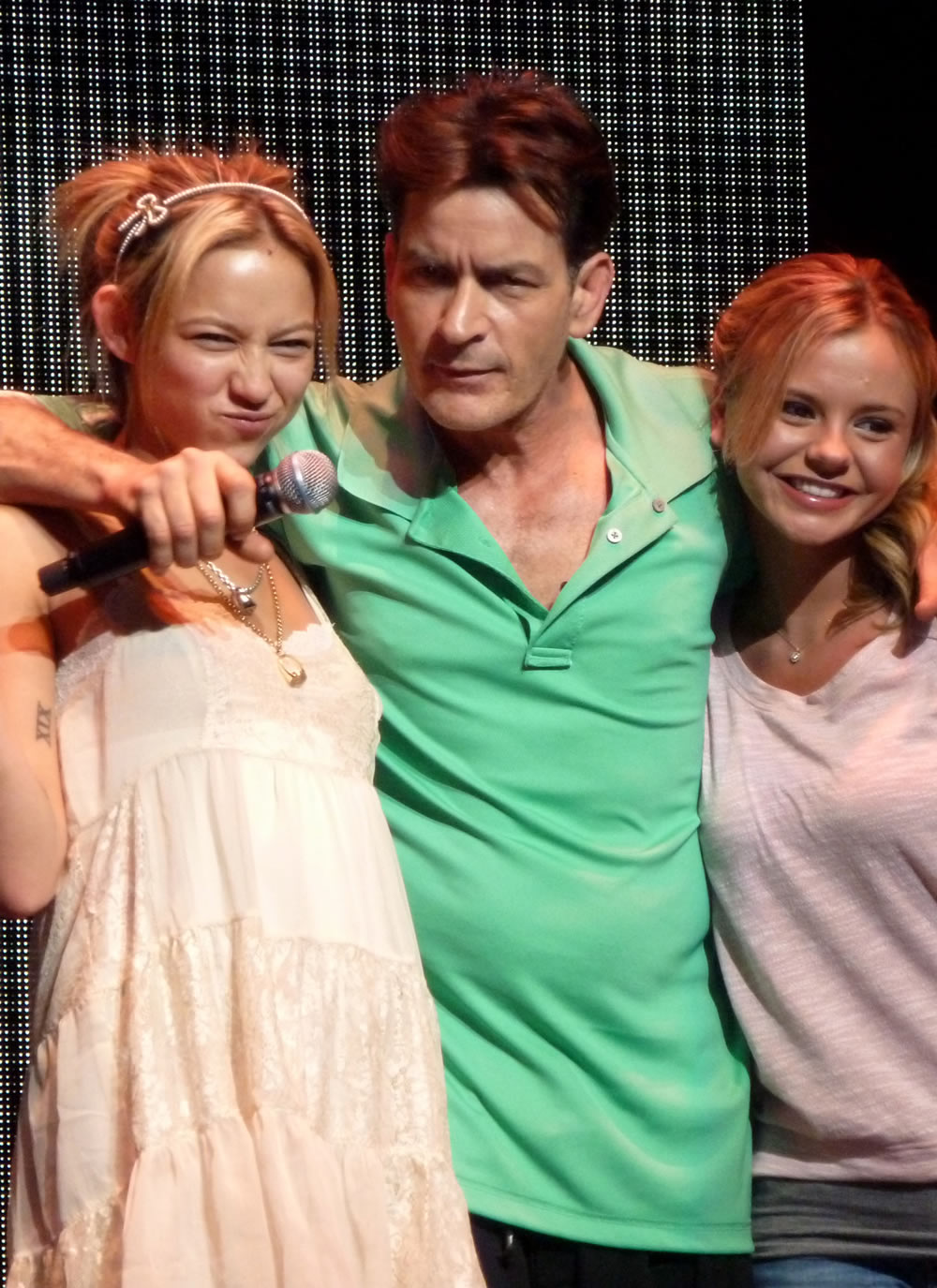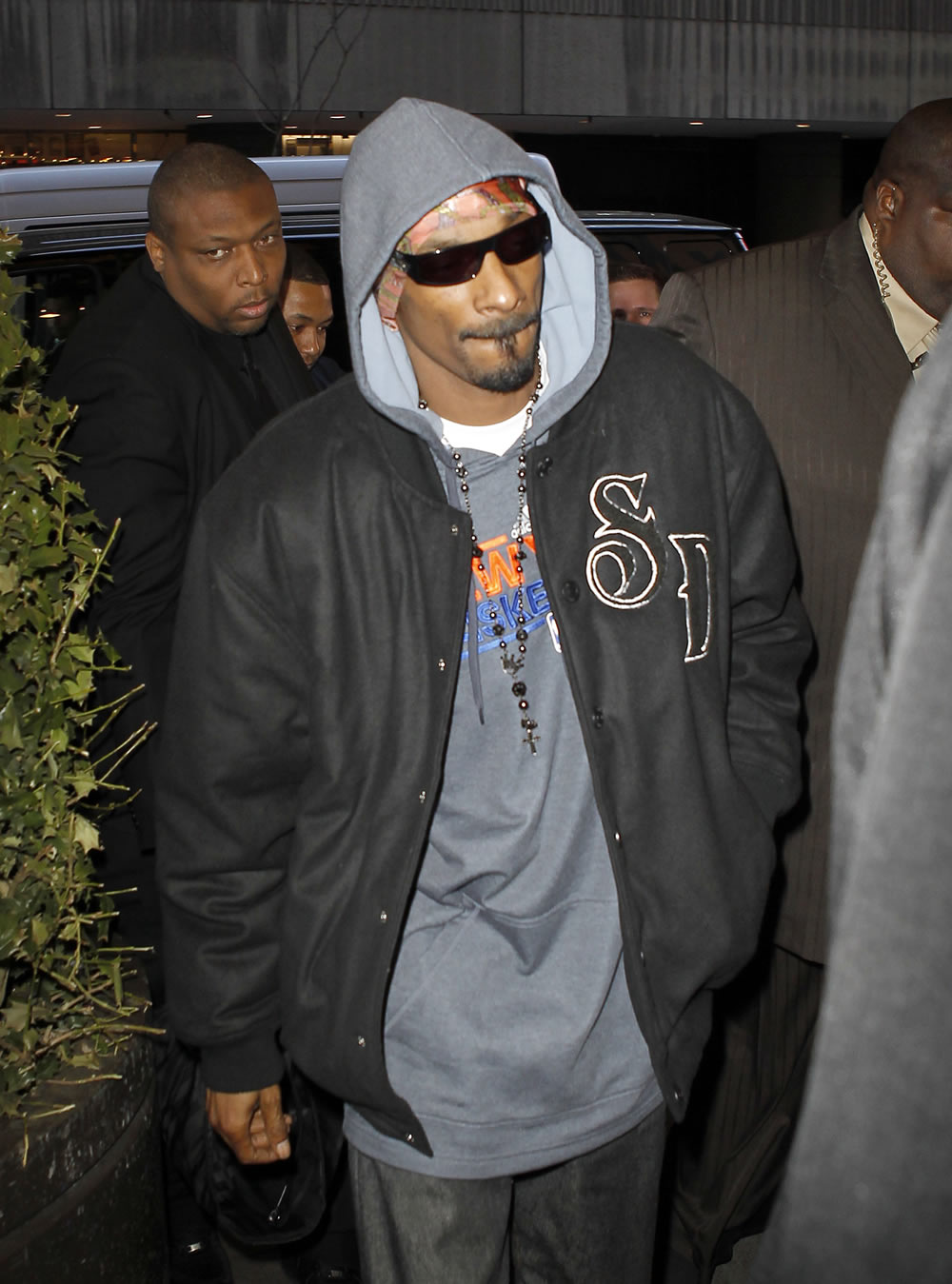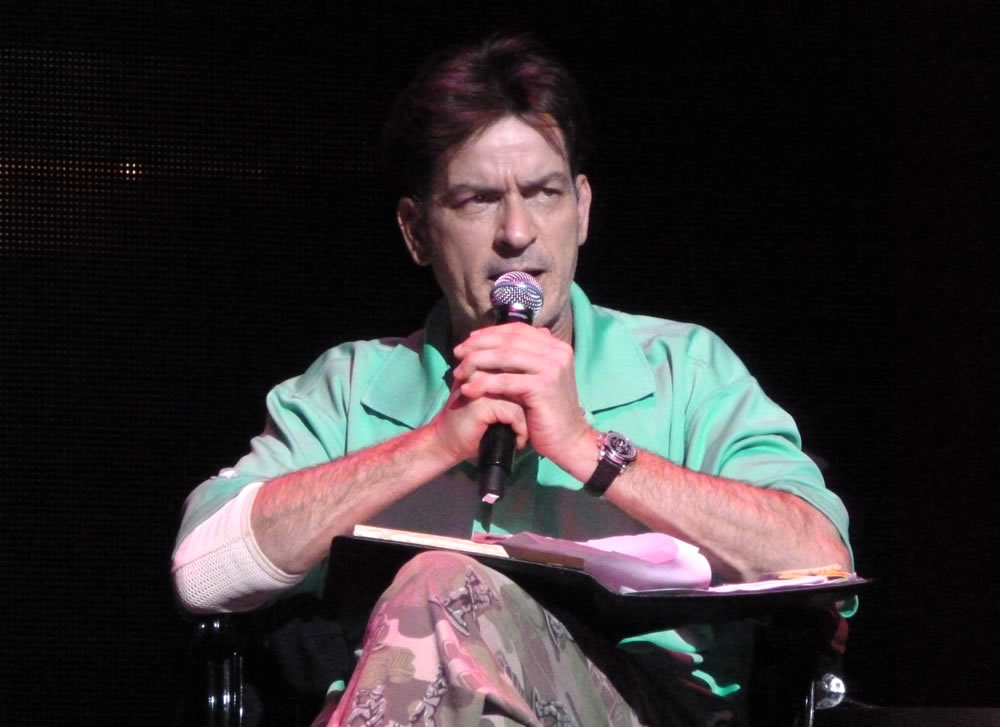 Photos courtesy of Fame Pictures