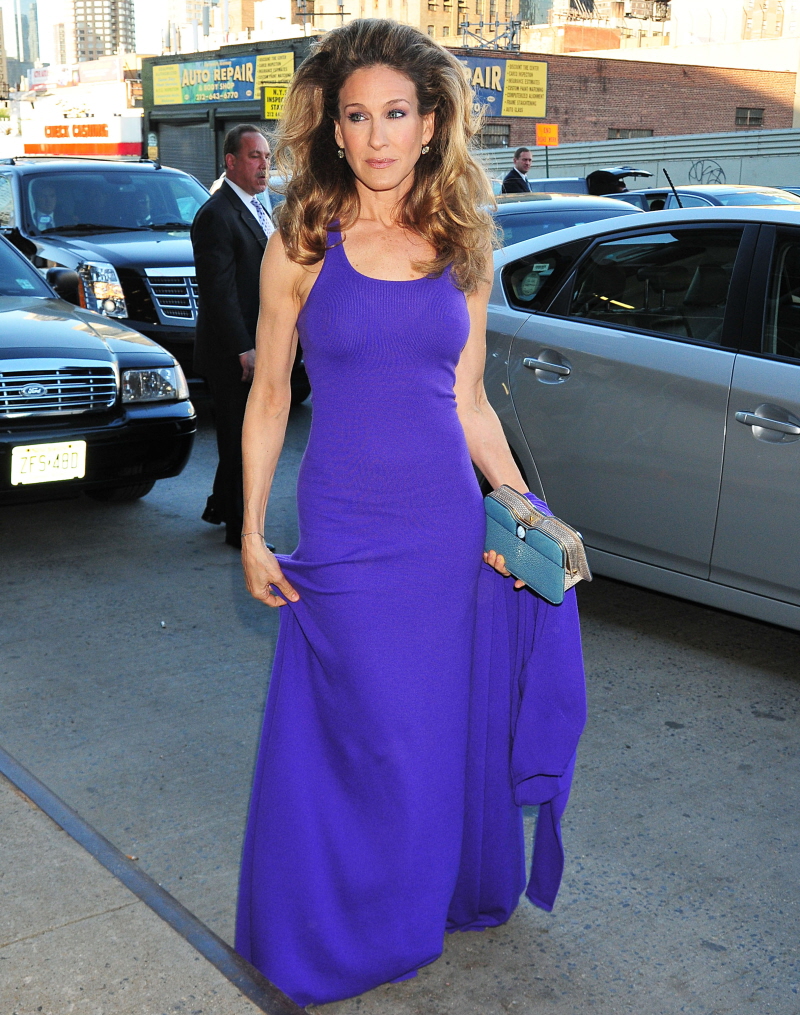 The fashion and style sites are making a big deal about this "new trend" – big, Southern hair. It's a trend I embrace on women like Reese Witherspoon and my mother. It just works on Southern ladies. On non-Southern ladies, it's kind of a disaster. Take Sarah Jessica Parker, who in these photos is arriving for a benefit for The Robin Hood Foundation (an excellent foundation). SJP decided to wear this lovely purple dress (I'm assuming that it's Halston, since SJP is the creative director there), and she styled herself with this massive Dynasty hair. I think… um… odd.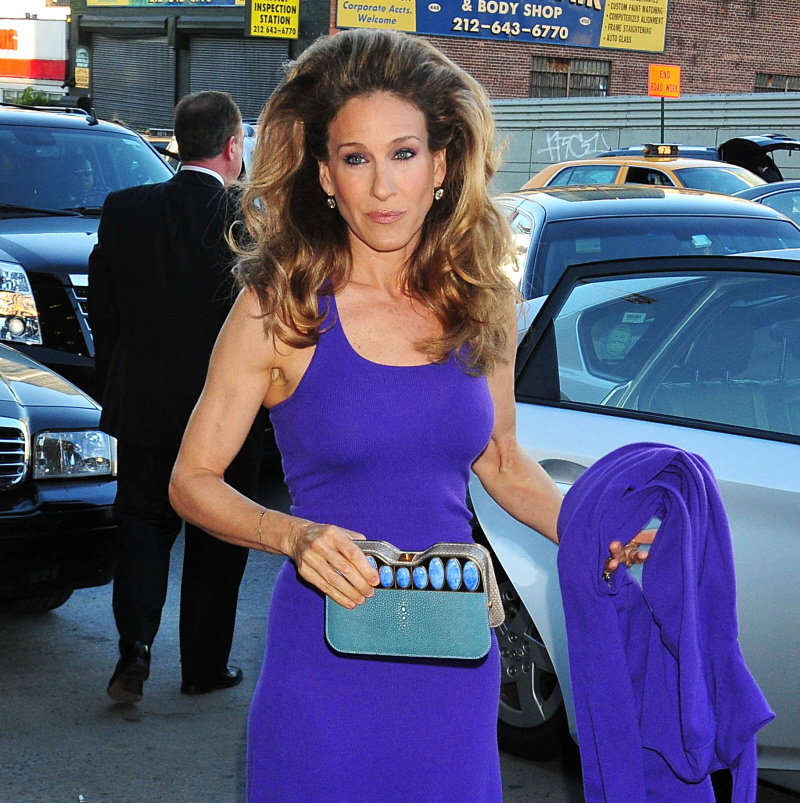 Gisele Bundchen was at the fundraiser too – she wore this equally odd, half-sheer dress. You put this on a woman with a slightly larger bust, and she would look tacky and trashy. On Gisele, it kind of works. I hate when her hair is slicked back, though. She looks like a Disney villainess.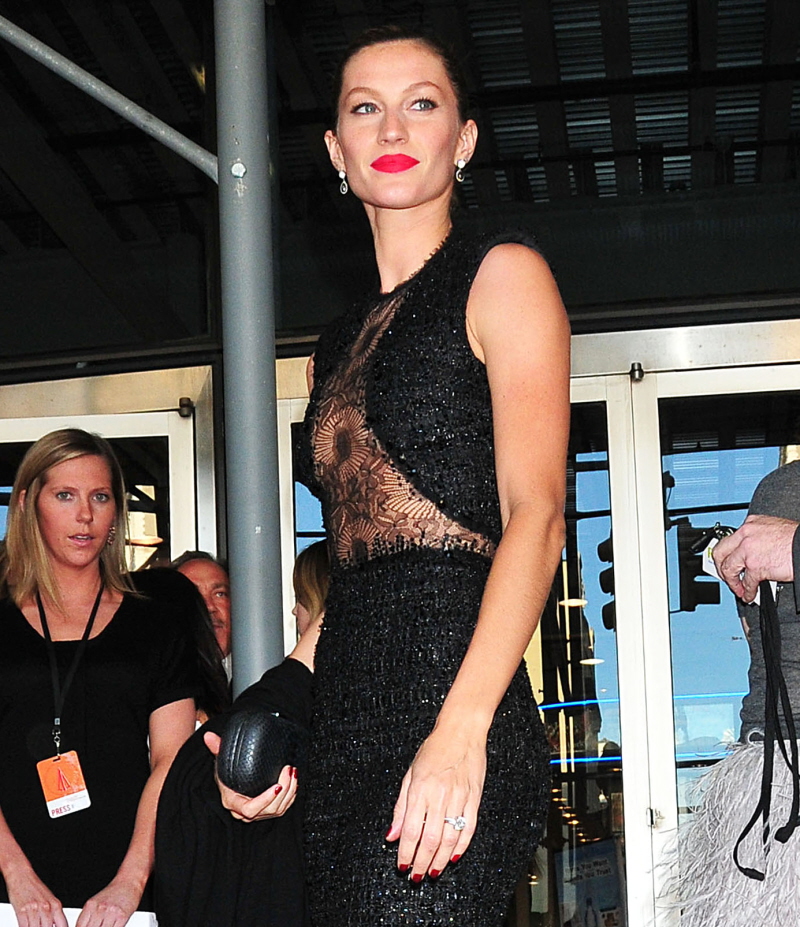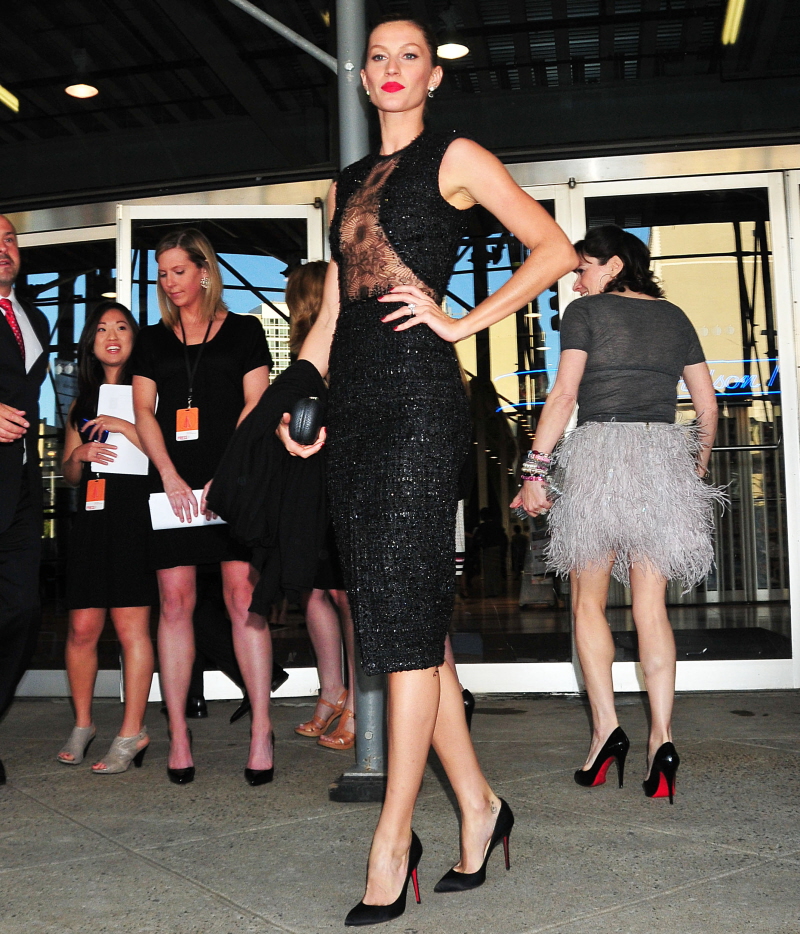 And here's Mariska Hargitay, phoning it in, style-wise. She looks okay, but it's nothing ground-breaking.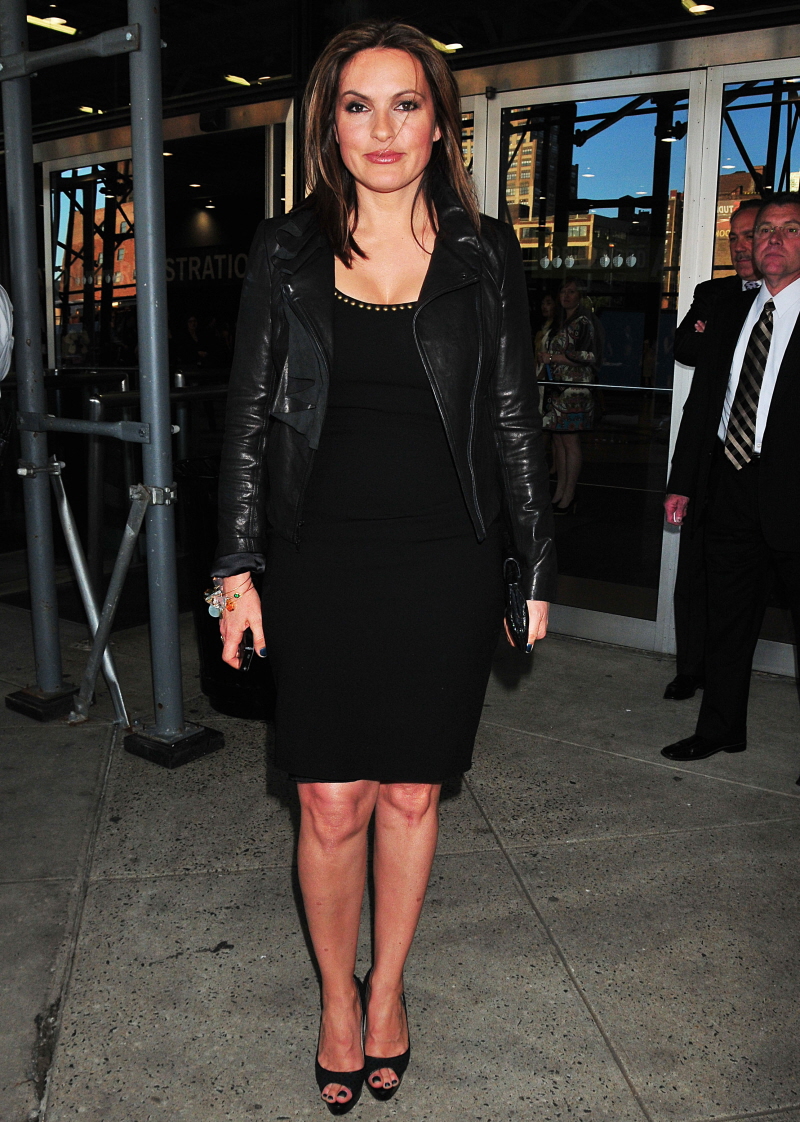 Photos courtesy of Fame.