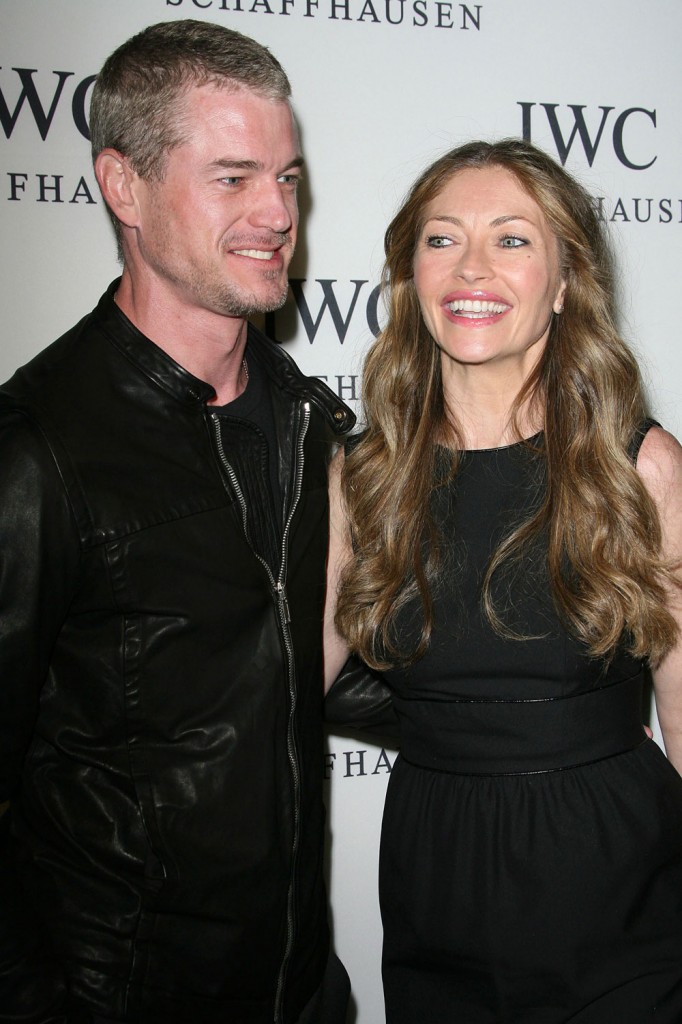 Eric Dane gave some quotes to People just in time for Mother's Day about how much more he loves his wife, Rebecca Gayheart, now that she's the mother of his child. I know that I should find these quotes touching and meaningful or whatever, but they just rubbed me the wrong way. He said he loves her "exponentially more" now that they have a kid without qualifying that he never knew this type of love was possible until he had a child. It's like he was holding back or didn't really love her before, but I'm nitpicking I know.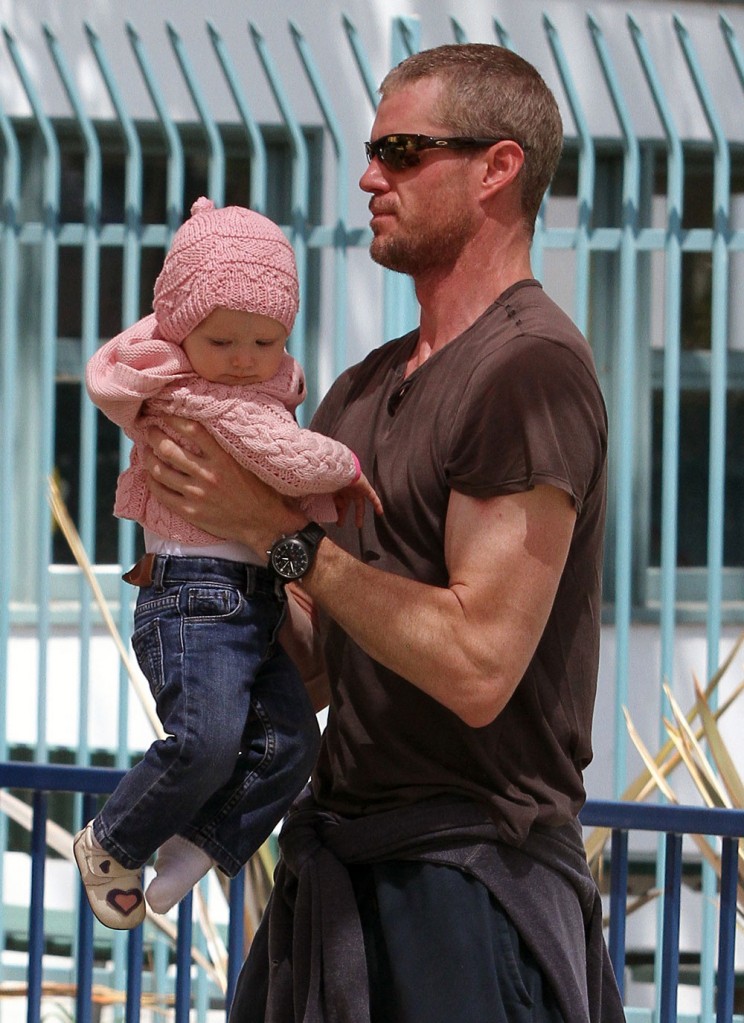 Life has changed for Eric Dane since welcoming daughter Billie Beatrice last year — and, as a result, so has the actor's love for wife Rebecca Gayheart.

"I don't know if there's any change more significant that a human being can make than that of a woman becoming a mother. There's no change more dramatic," the Grey's Anatomy star, 38, tells PEOPLE during the opening of IWC's A Night in Portofino.

"You know, I'm a hundred times more attracted to her now and I love her exponentially more than I did before. It's just great to see her be a mother."

And while the couple "have a little bit of help," Dane reveals Gayheart happily takes on the responsibilities of motherhood.

"Rebecca is really hands-on," he says. "There's not a lot that goes on that she's not a part of."

But Gayheart isn't the only one who loves spending quality time with Billie. Dane — who admits the "unconditional love" he receives from the 14-month-old who "doesn't know any better" is the best part of fatherhood — enjoys spending afternoon father-daughter dates at the park.

"I like watching her laugh," he shares. "Seeing this kid laugh when you put her on the swing, or slide down the slide with her, it's just … She owns me."
[From People]
That's sweet what he said about how his daughter owns him. A lot of dads feel that way. It was also really nice how he gushed about his wife. Still, it's like he's saying he didn't really love her before. Like when they were hiring hookers for threesomes. (Consenting adults, yada yada.) It's honest I guess. Men want to procreate and they only truly love us when we ensure their genetic code lives on. I'm only playing devils advocate here, but I know that I'm a cynic at heart. I'll say something nice – that's one smoking hot dad.
photos are from 4/28/11 (event photos, credit: WENN) and 4/22/11 (candids with daughter, credit: Fame)