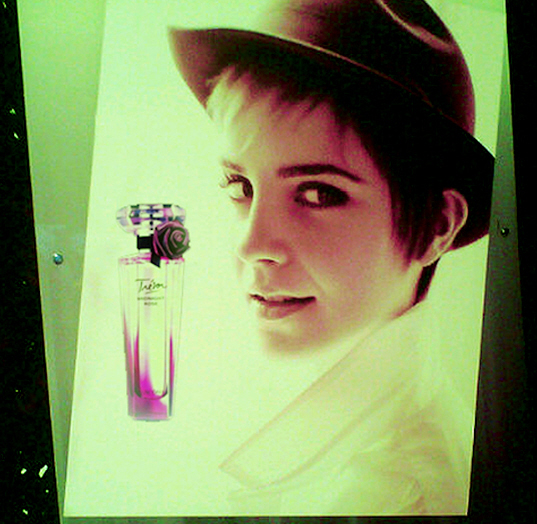 Above is a preview of why Emma Watson dropped out of college. Her Lancome contract! This is the first print ad for Emma Watson's campaign for Lancome's "Tresor Midnight Rose" Fragrance. Isn't it just awful? While I've never gotten on the "Emma Watson is Beautiful" bandwagon – I find her cute, not stunning – she is so much prettier than this image. Honestly, the paparazzi got better, more attractive photos of Emma WHILE SHE WAS SHOOTING THE AD. Maybe she'll look great for the Lancome commercials. Maybe Lancome should have chosen some styling that didn't make Emma look like Justin Bieber.
At the perfume launch yesterday (you can see photos of Emma's Carmen Miranda style here), Emma said: "I didn't really like perfumes before because I thought they were heavy, but this one is really light and playful. I feel lucky to embody a fragrance I am so crazy in love with."
Meanwhile, Mario Testino must be smoking crack, because he was the one to shoot Emma for this campaign, and here he is puffing Emma (and himself) up: "I've watched Emma grow up. She was a little girl when I first worked with her, then I shot her for Burberry, then British Vogue, then Lancome. The great thing about Emma is that she's a chameleon; she can communicate anything you ask." Testino must have asked for "The Bieber" then?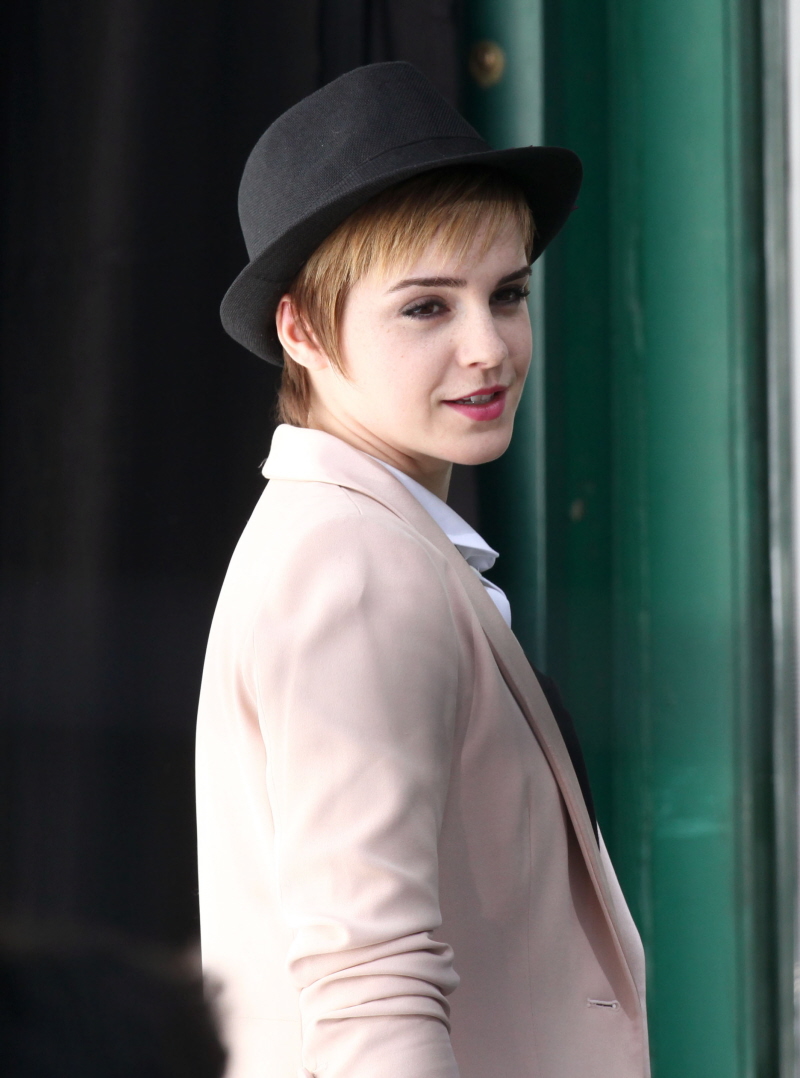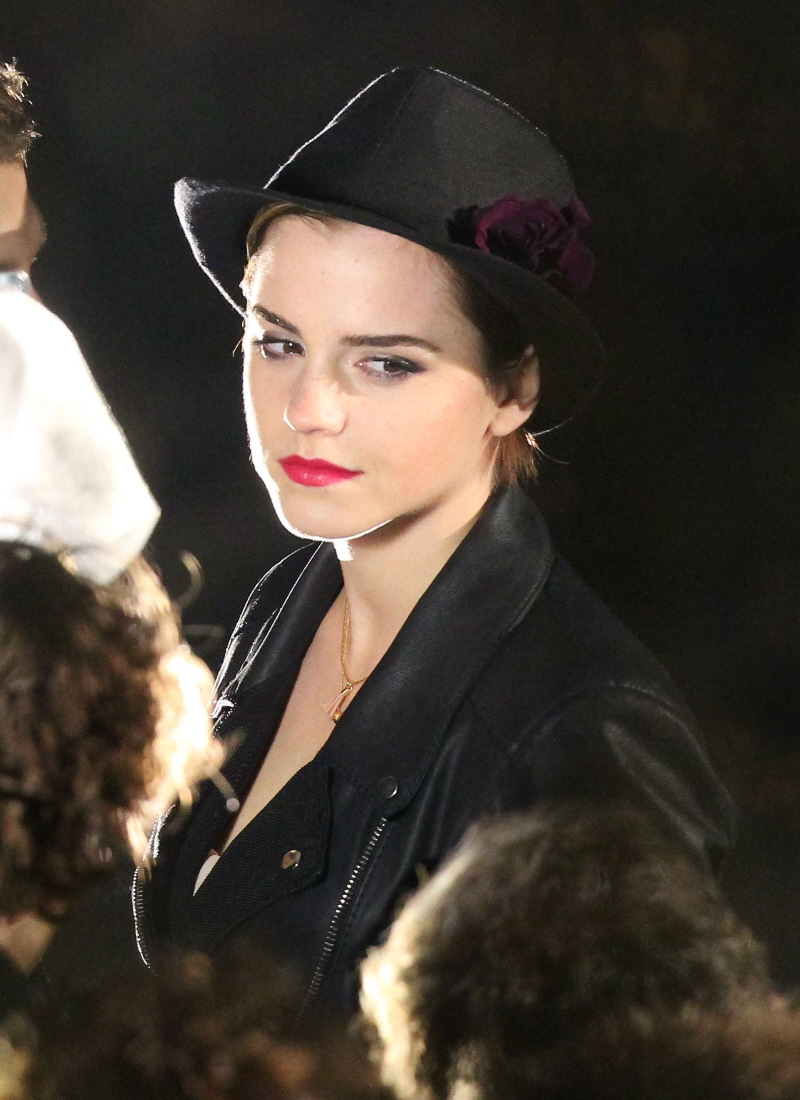 Ad preview courtesy of Hollywood Life, additional pics courtesy of Fame.