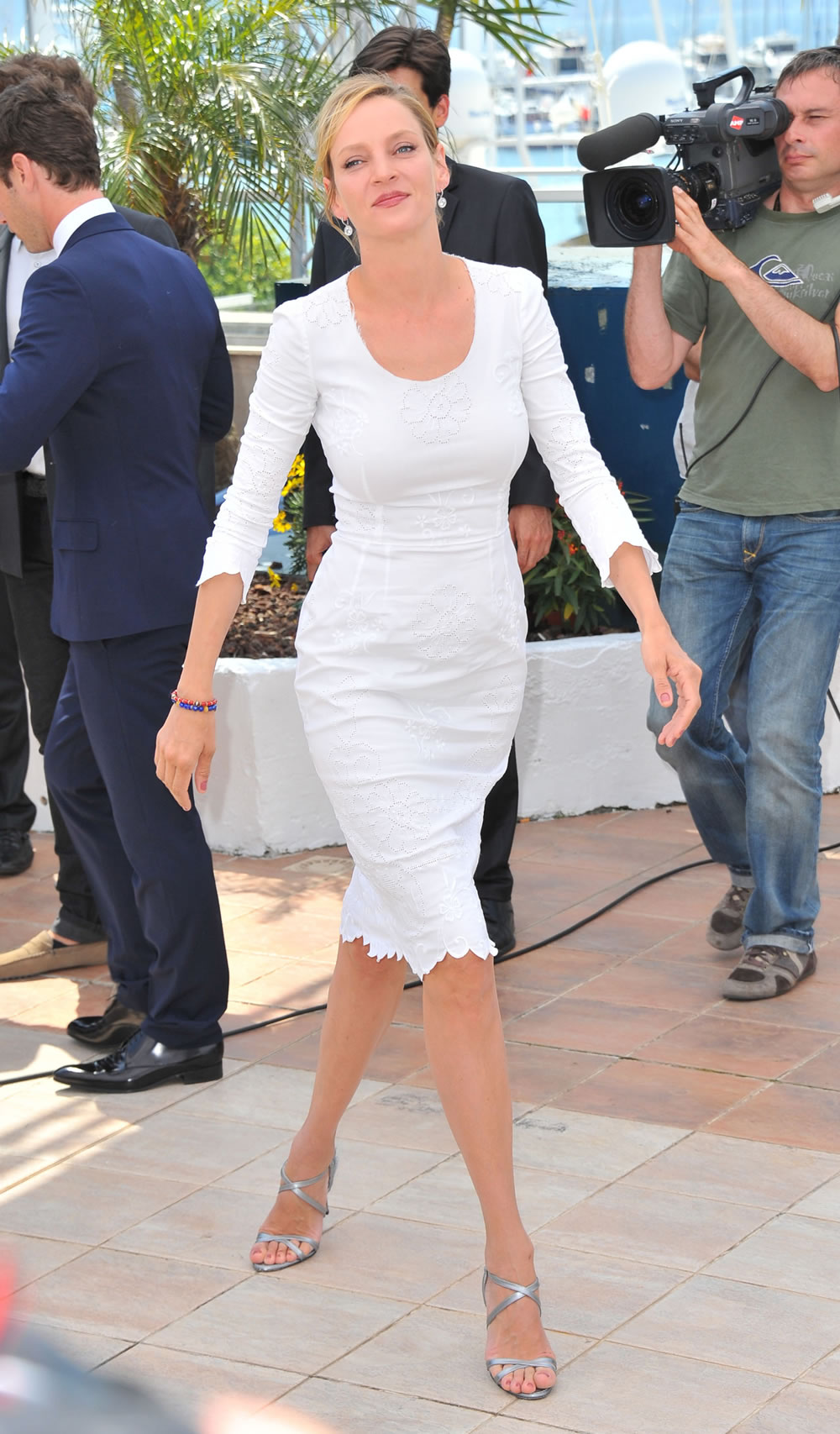 At the Cannes jury photocall, Uma Thurman showed up in a rather stunning, figure-flattering white Dolce & Gabbana dress with which I was initially quite taken, but then I noticed the eyelet detailing. Actually, the sleeve details are pretty okay and not a deal breaker, but then there's the awful matter of the flowery eyelet pattern in the boob area, which looks very out of place and sort of kills the entire dress up close.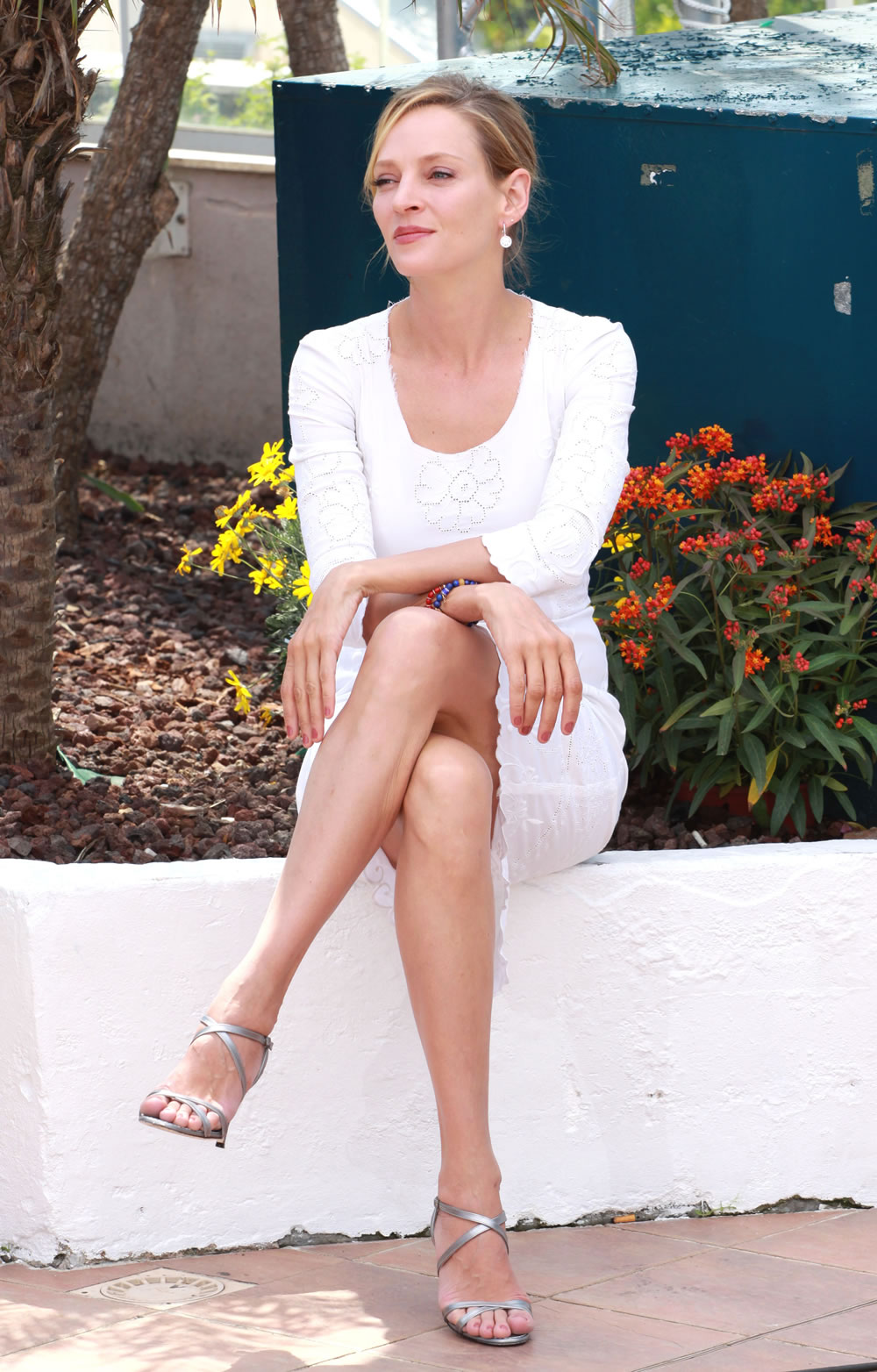 Still and as a former model, Uma knows how to work a less than perfect outfit, and the dress really flatters her from a few feet away.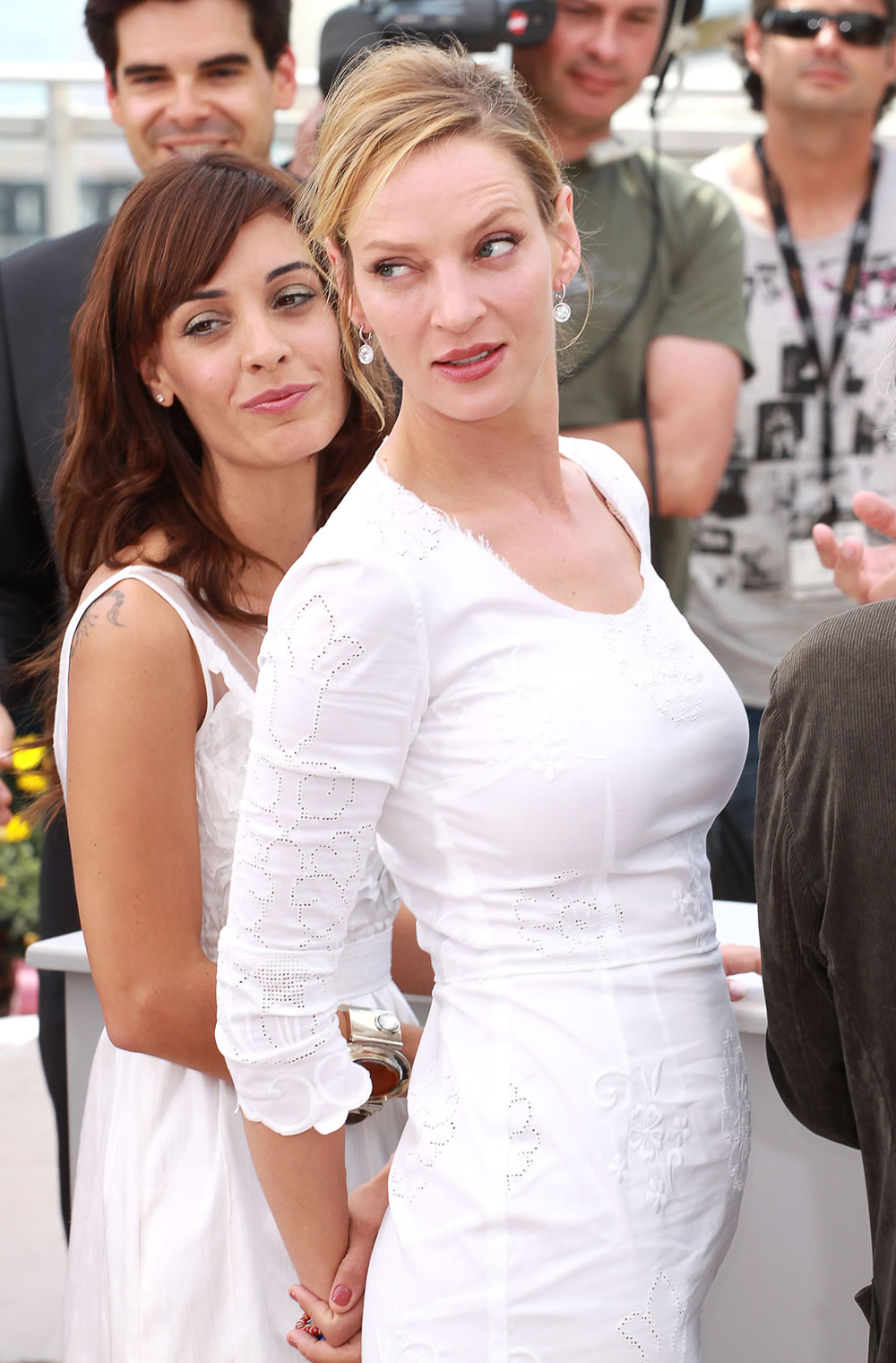 Other jurors in attendance included Jude Law and Robert DeNiro. Kaiser, CB, and I are sort of wondering how long Jude will take to get someone pregnant in the coat room at one of Canne's many notorious parties.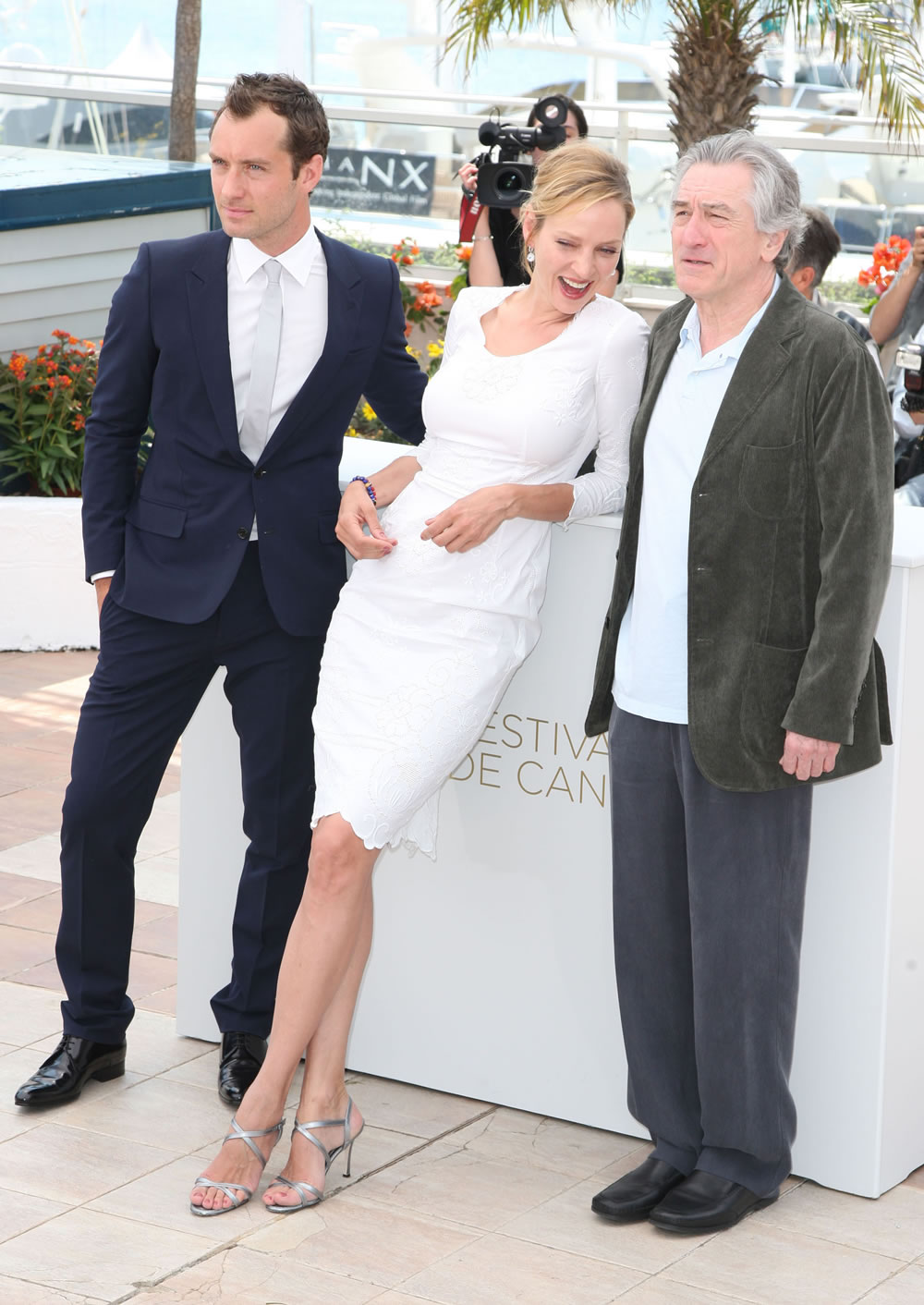 Also, the everchanging hair line of Jude must certainly ebb and flow whenever he's getting some action. Is it possible to remove one's hair plugs?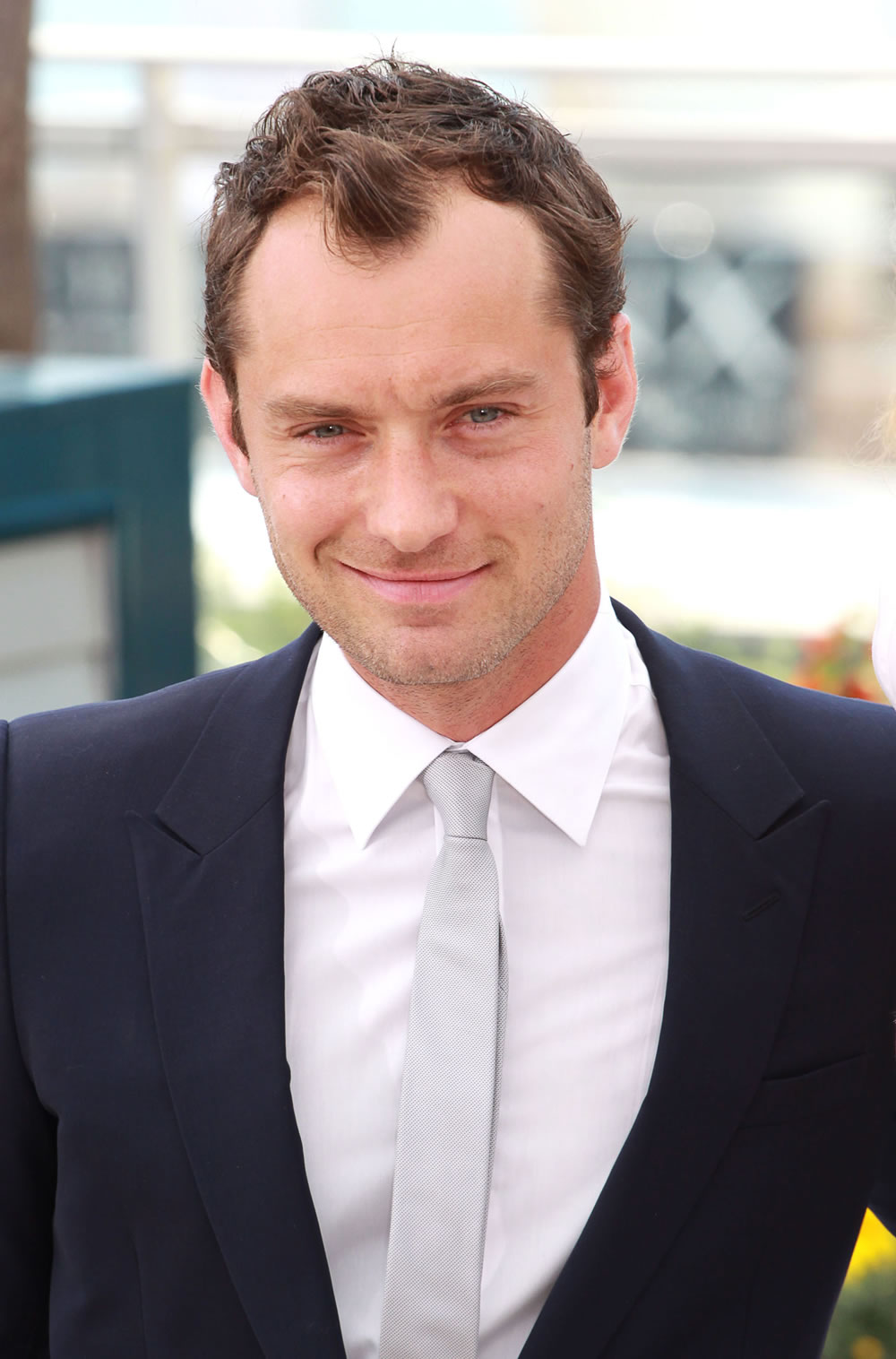 At present, Jude's hair would indicate that he hasn't gotten laid yet since landing at the airport. However, there are still several days of the festival left to endure, and Jude won't be alone for long.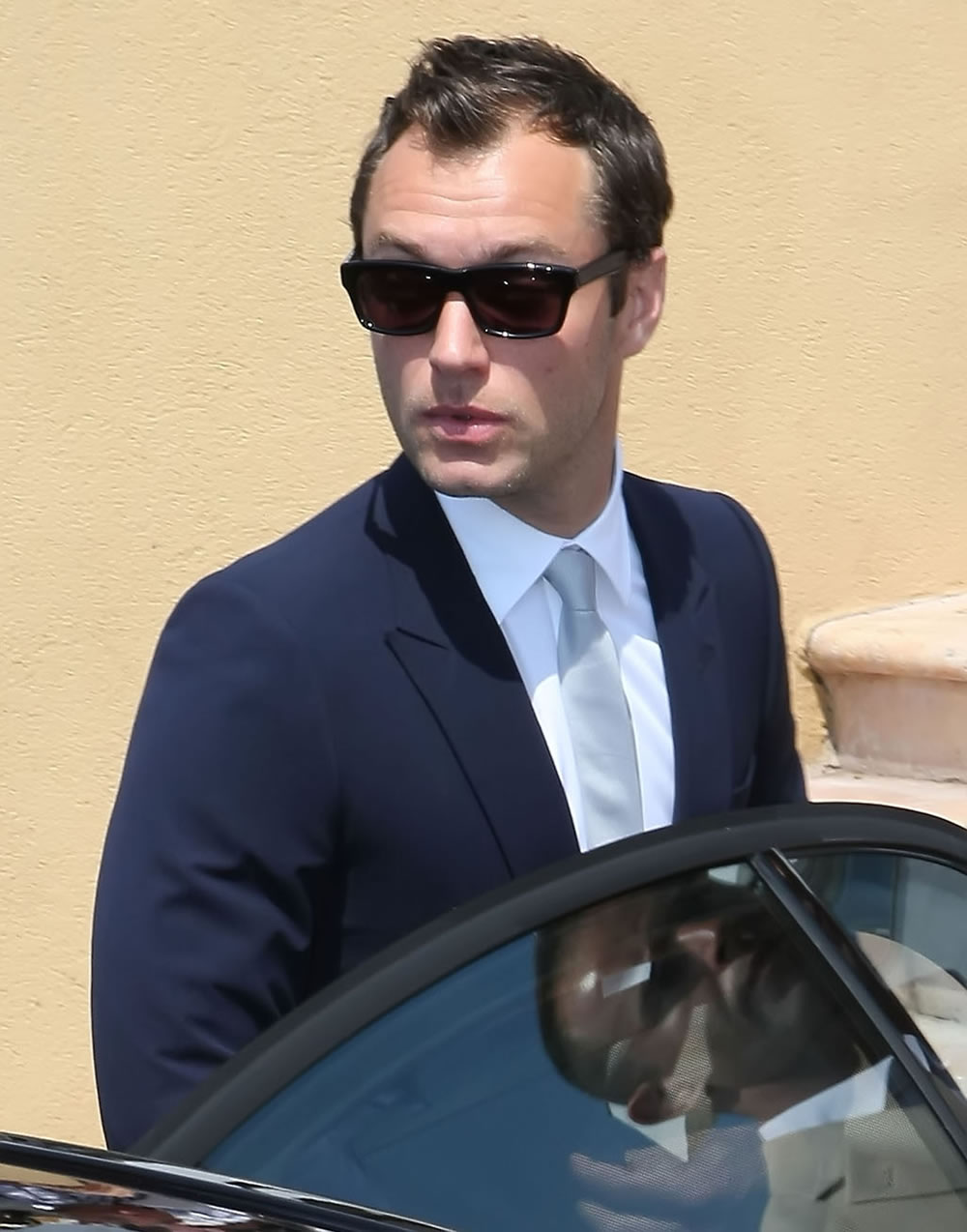 Photos courtesy of Lia Toby/WENN