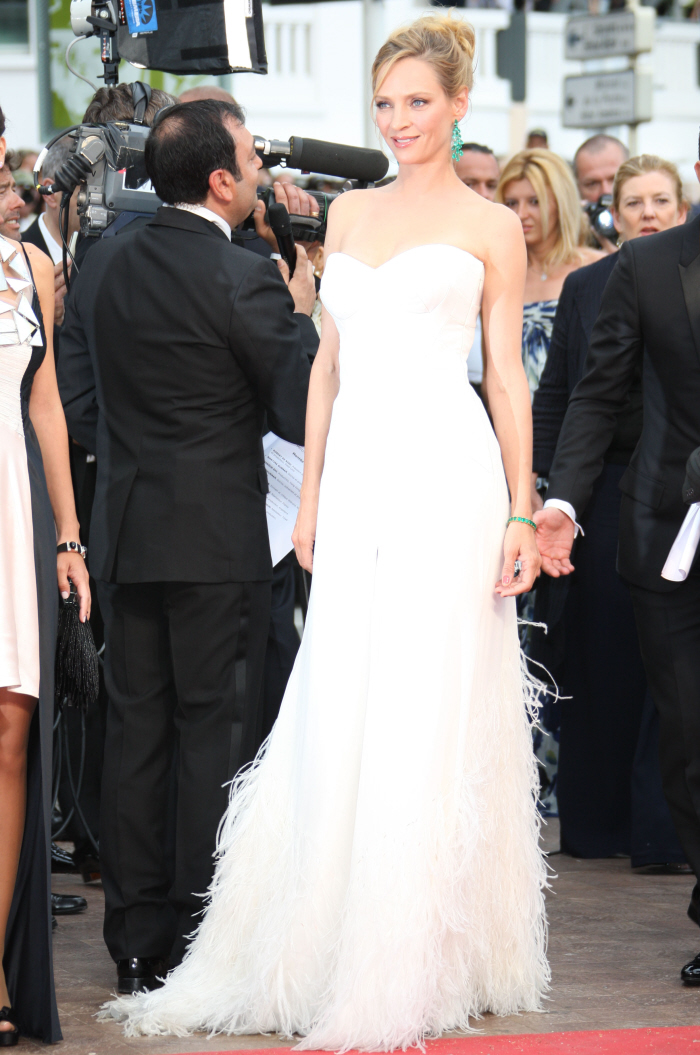 All of the opening ceremonies and stuff were held last night at the Cannes Film Festival, and of course, all of the jurors came out for the first film in competition, Midnight In Paris. Now that I've looked through the photos, I have to say that Uma Thurman stole the show. She had some competition (I'll get to that), but Uma is BRINGING IT. I think Uma – who has always loved fashion – must be looking to boost her profile a bit with the fashion show that is Cannes, and she decided to go all out as a member of the jury. So for this premiere, she wore this AMAZING white Versace. It has feathers. And it makes her knockers look terrific. I wish more women with curves (or even without curves) would realize this universal truth: Versace makes your body look awesome. Maybe you won't look classy, maybe you'll look kind of trashy or tacky, but your body will look awesome. Also: I love the pop of the green earrings.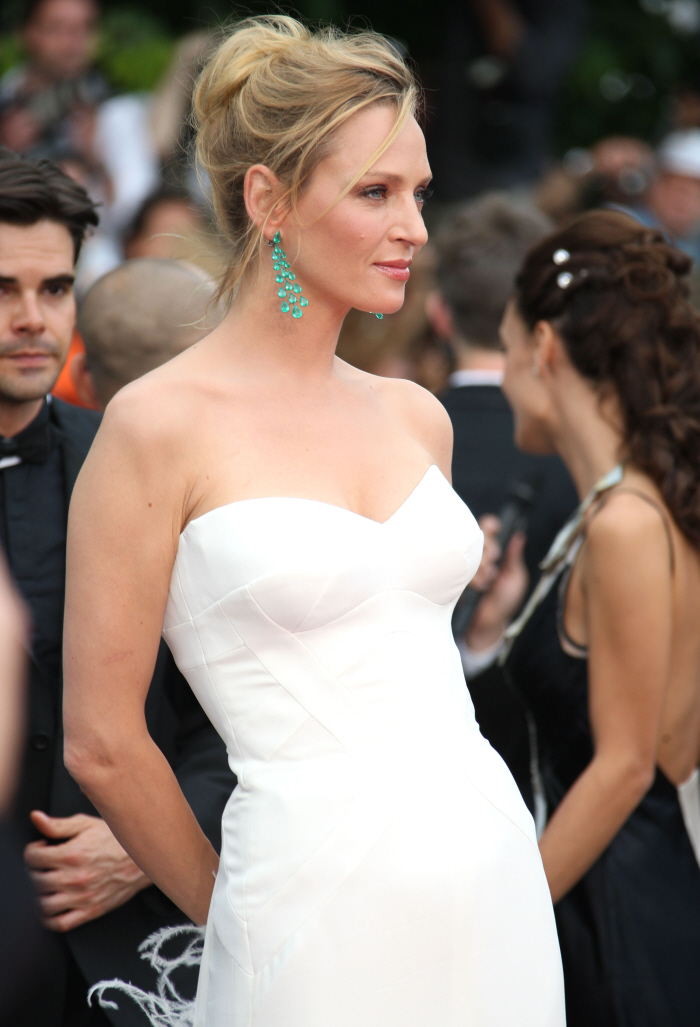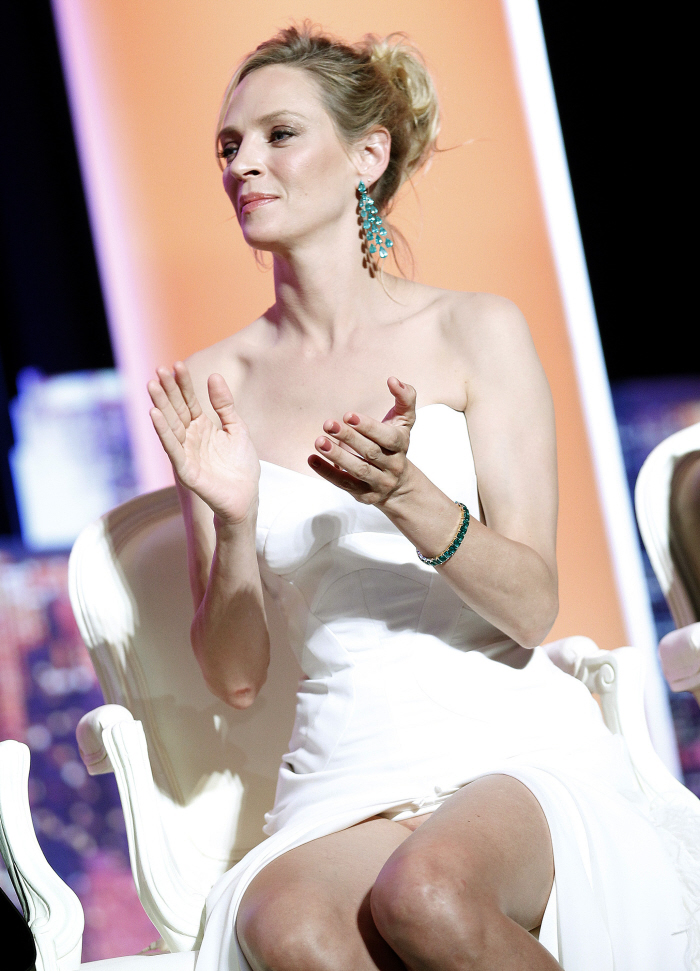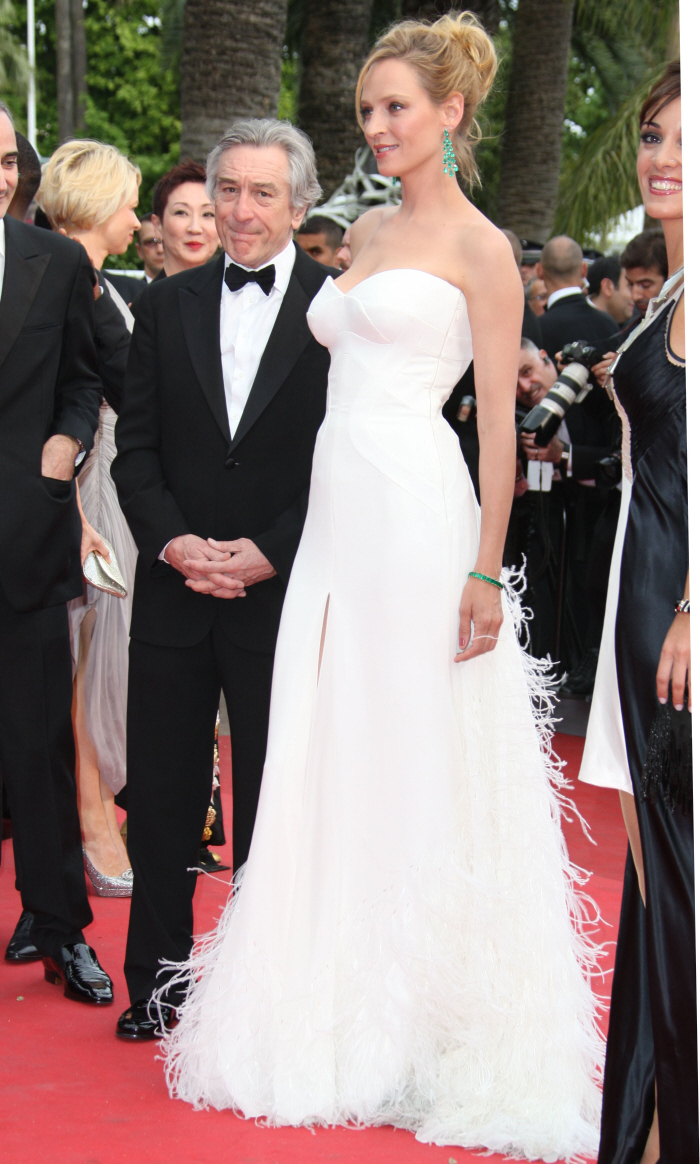 Uma's biggest competition, style-wise, was Salma Hayek, who walked the red carpet for some reason…? Who cares why, I suppose. She's Salma, her knockers are awesome, and she can go anywhere she wants. The dress is Gucci. It's deceptively simple in design, but I bet you Georgina Chapman at Marchesa would have found a way to screw it up. Not Gucci, though. I really like this look on Salma, but I still think Uma wins.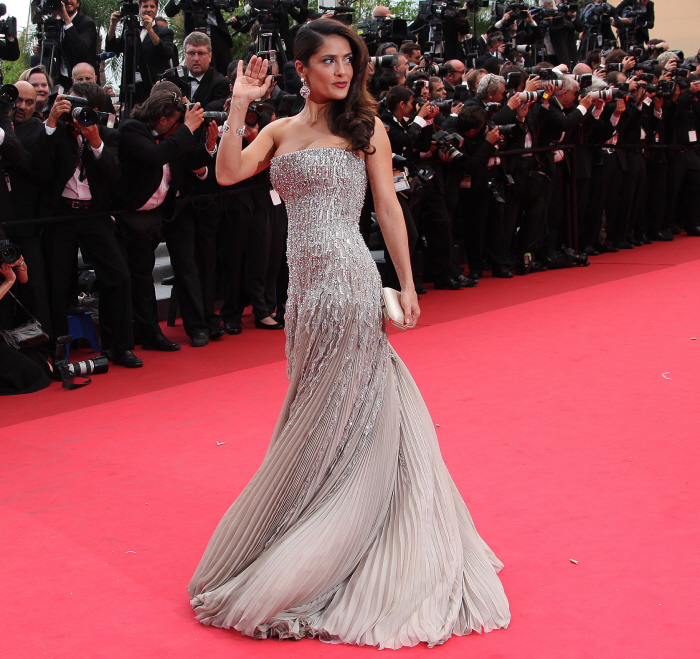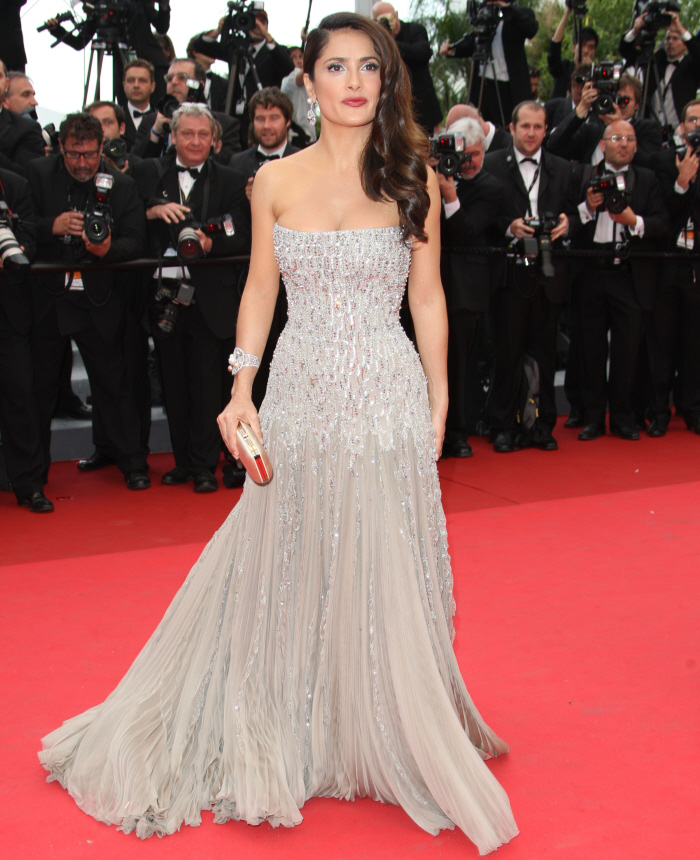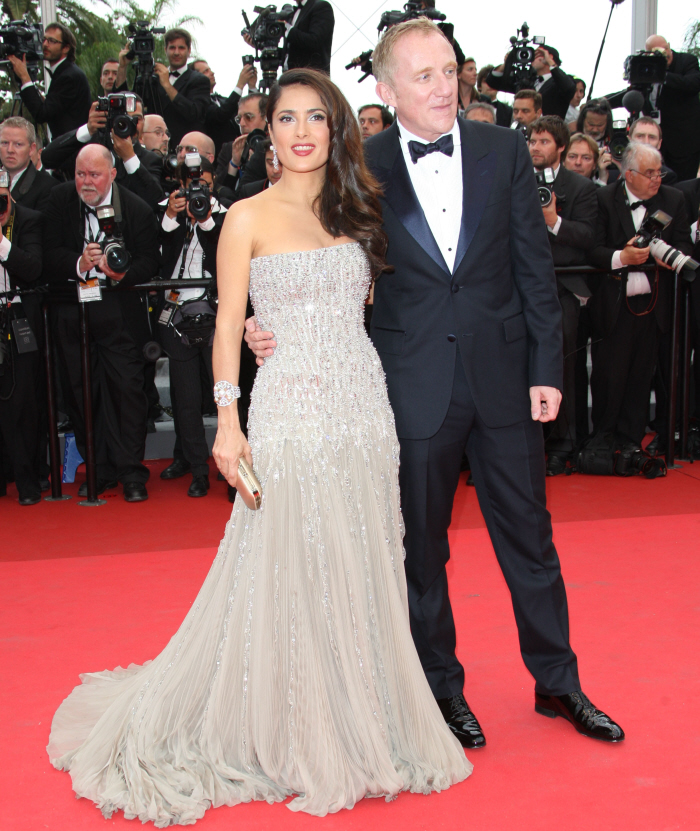 By the way, does anybody feel like getting pregnant?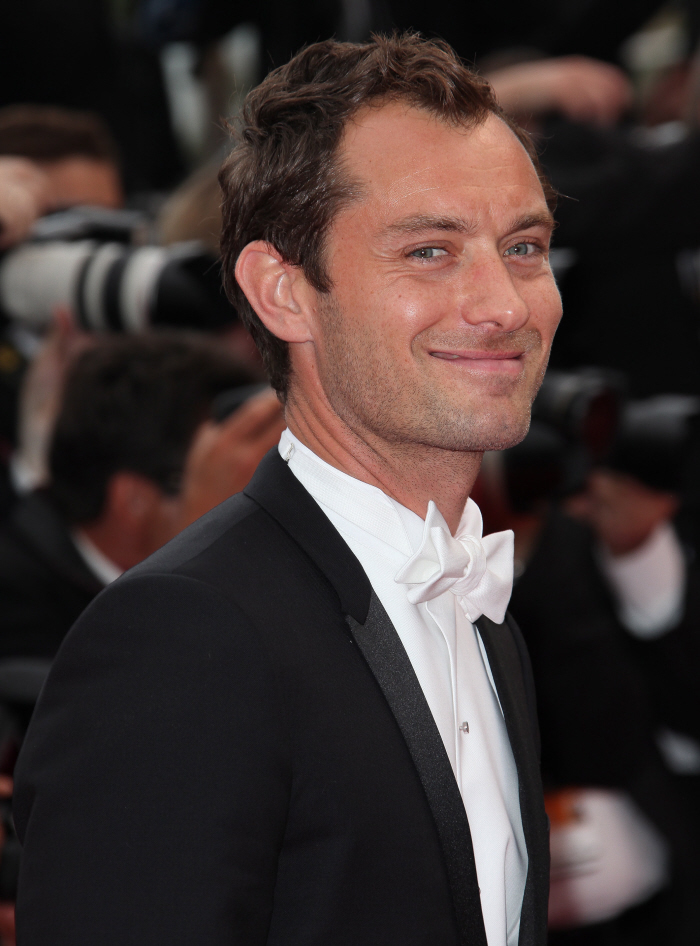 Photos courtesy of WENN.