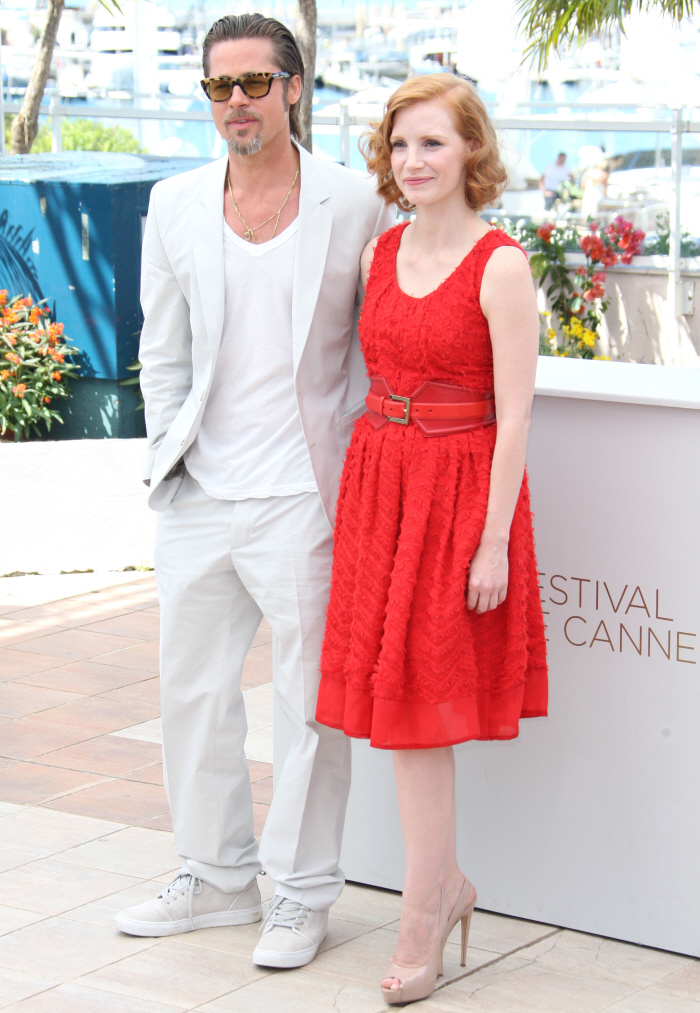 Here are some photos from the Tree of Life photo call in Cannes, just hours ago, as promised. Brad did the photo call with his costar and on-screen wife, Jessica Chastain, who is currently one of the It Girls being cast in EVERYTHING. She's 30 years old, but she seems older to me. And I dislike this shade of red on a girl with that shade of red hair. As for Brad… he took note of Jon Hamm's all-white ensemble and raised the Hamm Dong one salt-and-pepper mullet. Brad's Cannes ensembles are always… well, they're always interesting. There was that one year he did a photo call in a Tom Ford ascot. That was memorable. Brad loves his fashion, and I suspect he's a clotheshorse. So why this baggy suit and mullet? It makes him look like a low-level mob enforcer on holiday.
As for the critical response to Brad's latest offering (which he filmed in 2008, and director Terrence Malick fiddled with for THREE YEARS), Tree of Life seems to have drawn mixed reactions. There are multiple reports of booing during one screening, although Entertainment Weekly makes it sound like it was just a couple of people:
It can be daunting to describe Terrence Malick's The Tree of Life, but scattered audience members at its first screening in Cannes needed only one syllable: boo. The many supporters of the movie pushed back with counter-applause, but it was a shocking way for the movie to debut.

The Tree of Life is an elegiac litany of images and memory-like scenes more than a traditional narrative,. In brief, it's the origin of time and infinity through the lens of one troubled, 1950s-era Texas family. It stars Brad Pitt and Jessica Chastain, though they share copious screen time with evolving galaxies, nebulae, and surreal, symbolic representations of the world beyond. Call it a coming of age story about the universe.

Here's how the chaos — on-screen and off — unfolded today …

The scene outside the 8:30 a.m. screening at the festival's Grand Theatre Lumiere was a mosh pit of fearsome determination. Malick is somewhat the J.D. Salinger of filmmakers, rarely photographed, and never submitting to interviews. Though he is hardly prolific, his handful of films have been striking for their visual splendor and meditative tones: Badlands, Days of Heaven, The Thin Red Line, The New World …

Though the movie opens for everyone May 27, audience members crushed at the entrance Monday morning, shoving and hollering to gain entrance to a film that has been eagerly anticipated at Cannes for two years. With passions so high to see it, the movie's debut mirrored the film's central conflict: a boy trying to live up to the high standards of his harsh father. Only in this case it was Cannes notoriously harsh community of critics and journalists.

As long-form reviews were being written there was push-back against the booing on Twitter. "Yes, some booed at Tree of Life's end, but a) far more clapped, b) wouldn't a monobloc of opinion be dull? And, of course, c) jerks abound," wrote MSN Movies' James Rocchi.

"The booing at the end of today's Tree of Life screening was an ugly, animalistic thing that may explain why Malick doesn't do press," added IndieWire's Eric Kohn.

And yes, the notoriously elusive Malick continued his long tradition of not speaking on behalf of his movies, and did not attend the press conference after the screening. His producer, Sarah Green, said he prefers to stay out of the spotlight because, "Mr. Malick is very shy and I would say I believe his work speaks for him."

Pitt had no problem speaking instead. "He tells this micro story of this family in a small town in Texas and juxtaposes it with the macro of the birth of the cosmos and cells splitting," he said. "I find that so extraordinary. There are parallel truths in that."

Pitt said repeatedly he could go on at length about the process Malick employed to make such an unusual film. There are few dialogue-driven scenes, and the child actors at the center of the tale were not permitted to see the script, Pitt said, instead being told roughly what to do or say. Pitt said Malick wanted everyone to follow their instincts.

"He's like a guy with a butterfly net waiting for the truth to go by," Pitt said.

"It was all about capturing the accident," Chastain added, citing a for-instance: "There's a section where a butterfly lands on my hand. It's not in the script, and we didn't put anything on my hand to make it land there."

"It's a leap of faith, but that's the point," Pitt said.

Malick rented the entire neighborhood where they shot, dressed it to resemble the 1950s period, and would have the family linger together on the street, playing on swings, or working in the yard, while the capture awaited special moments.

"Then he does what he calls torpedoing a scene," Pitt said. "The youngest child he called The Torpedo. On the first day, [Chastain and I] were having an argument, raising our voices, and we shot that take. Then suddenly he would send in Ty, as the Torpedo, and it changed the whole dynamic of the scene."

There was some joking about the absent director, whom Chastain said tended to steer the camera toward nearby woodpecker or something else in nature if it interrupted the scene. Instead of ruining the take, that tended to be the thing Malick would rather use.

Pitt said he had no problem with the director choosing not to speak about the movie publicly. "You know how you have a favorite song and then you hear the band describing your favorite lyrics, and then you're disappointed?" he asked the room of journalists, who responded with silence.

"No?" he said.
[From Entertainment Weekly]
Well, it sounds like some people really liked it and a few didn't. Meh. I have to admit something – I know all of the film snobs are like "Malick is a genius, he's misunderstood, YOU JUST DON'T GET HIM" but the description of the production sounds so… weak. Self-indulgent on the director's part. Masturbatory. You know what I appreciate? A well-written script. A director with the balls to make judgment calls in the heat of production. Someone who isn't so precious and self-indulgent that they can edit their film in less than a year.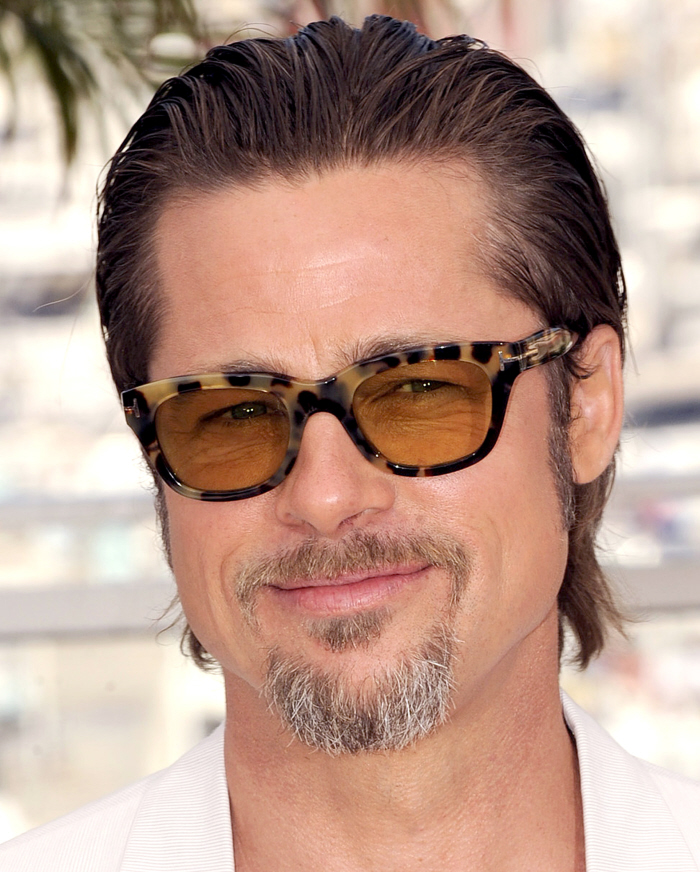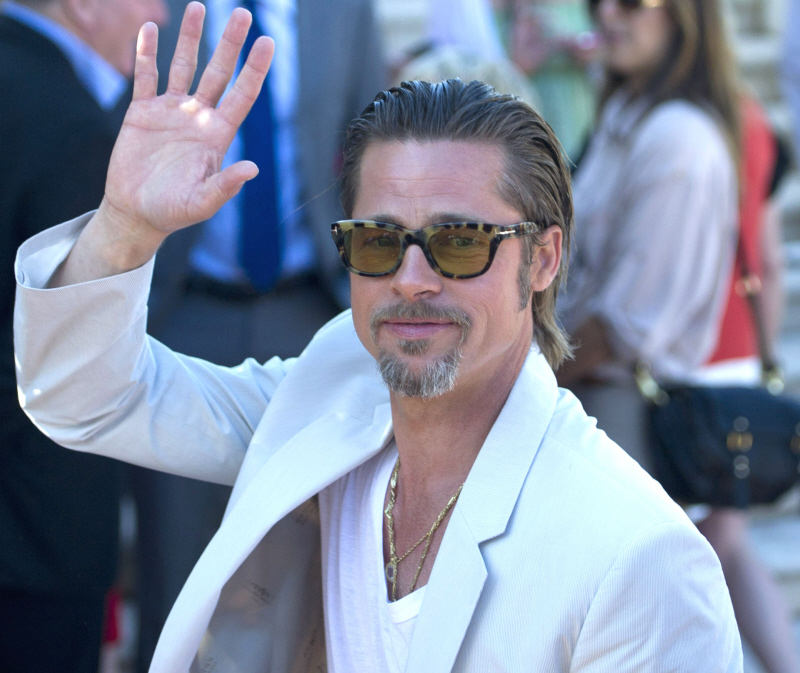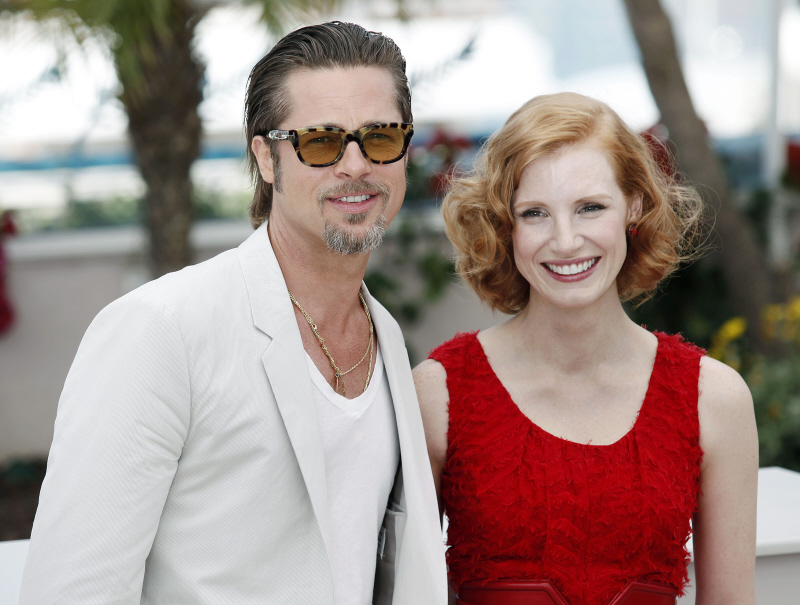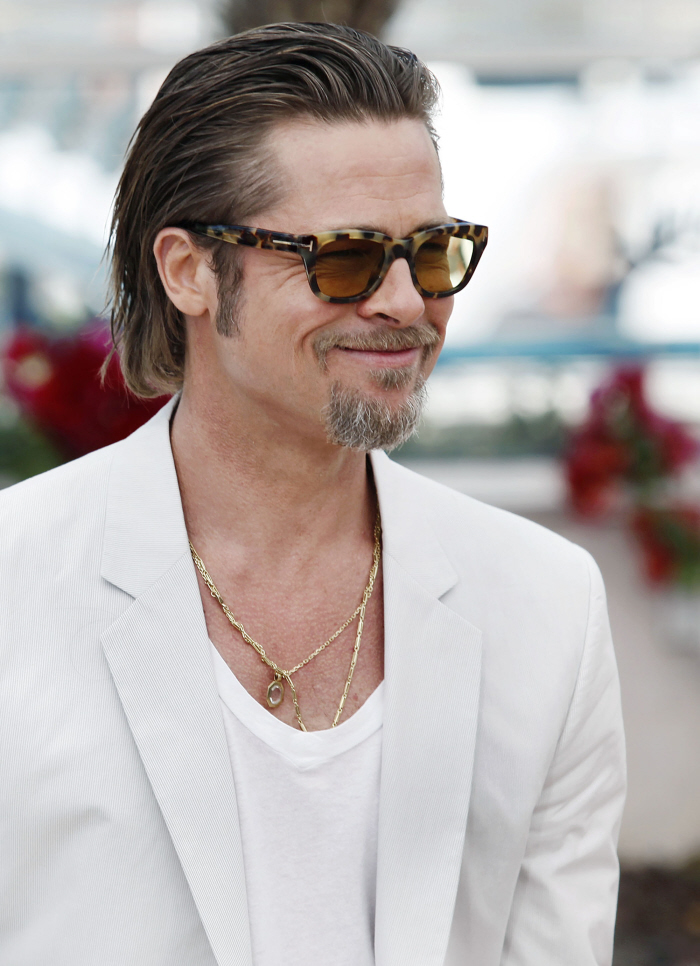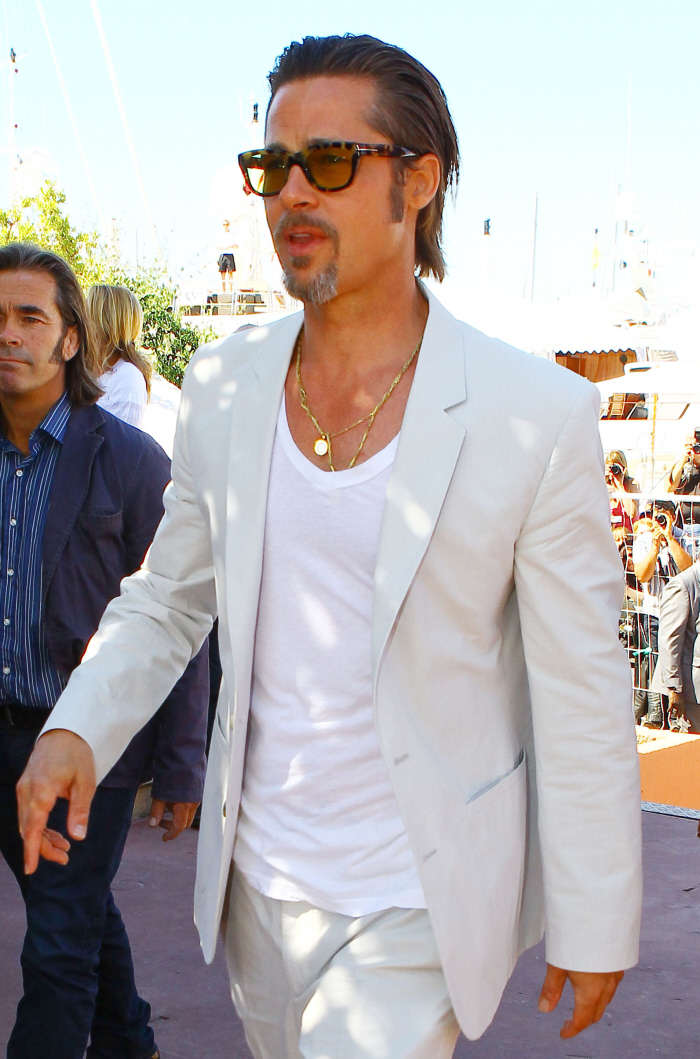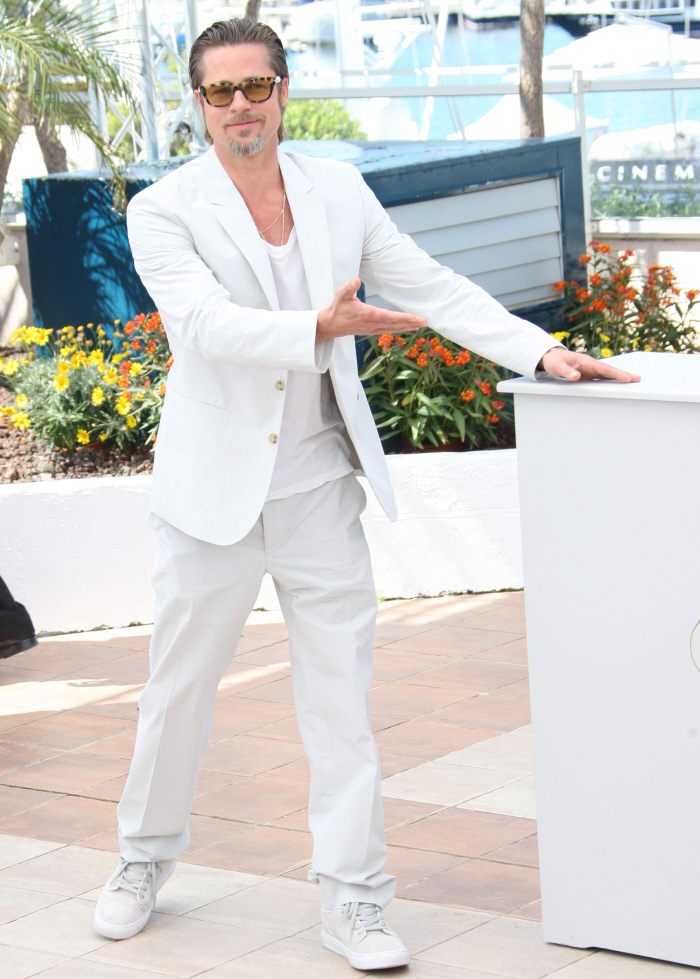 Photos courtesy of WENN.