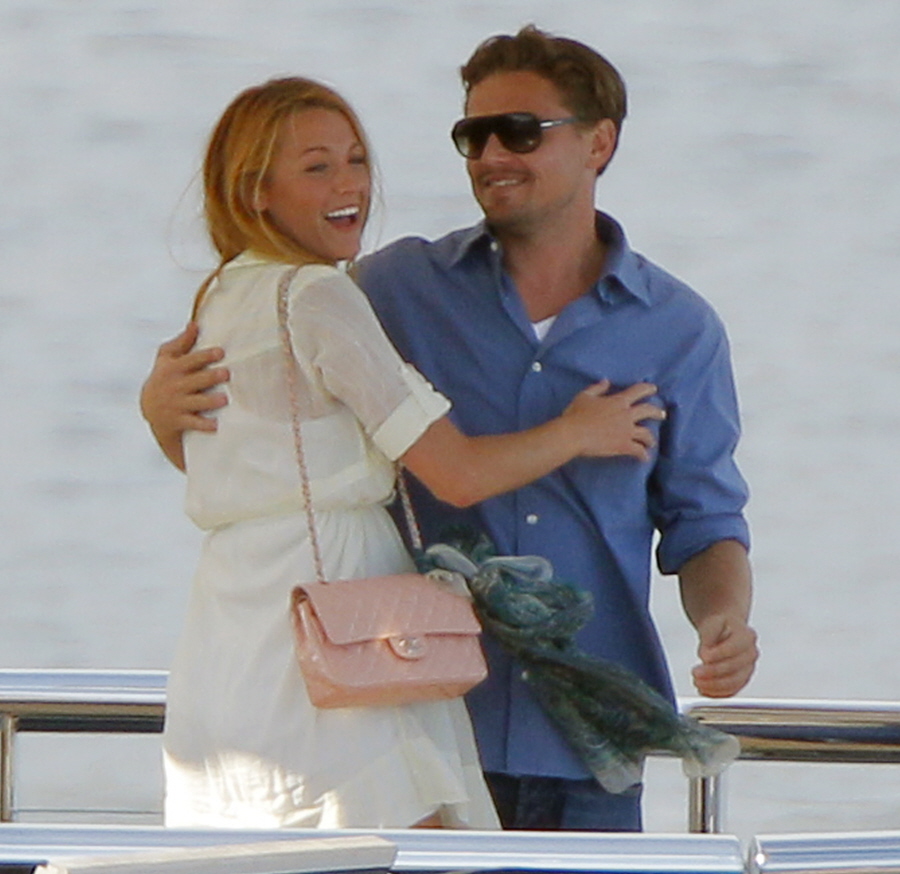 This morning there was a curious little item in Page Six about how Blake Lively and Leonardo DiCaprio were spotted together in Cannes late one night. I bought the story, mainly because I think Blake is working her ass off to ensure that she's Leo's Next Girlfriend. Because that's a role she actually pull off, you know? Acting is SO HARD. Can't she just lay around in a bikini beside Leo? Anyway, these are new photos of Blake and Leo together, FINALLY. I think he's been riding her (I'm being blunt, I know, but it's true) for months, and these are the first photos we have of them looking couple-y.
Here's what I think: I think Leo either knew or didn't care that he was being photographed. He's on a yacht or something, chilling with his boys and with Steven Spielberg. So maybe he just really likes Blake's technique, or maybe she looks better in a bikini than most models (true story), or maybe… I don't even know. Whatever it was, Leo decided that he was okay with publicly, officially declaring Blake his Next One with this photo op.
Lainey doesn't think it's happening. I just think Leo isn't big on PDA. The hug was enough. The hug says, "I'm happy to be in the same frame with this chick, think whatever you want." And look at Blake's face. She knows she just won the prize! This is bigger than any movie role, honestly. The chance to be The Girlfriend. It's all she ever dreamt of. I'm kind of rooting for her, honestly. I hated Leo and Bar. I hope Blake manages to figure it out.
PS… I love the photo where Blake is telling a story and all of the dudes are watching her! Spielberg is all "Seriously, Leo? This bitch?"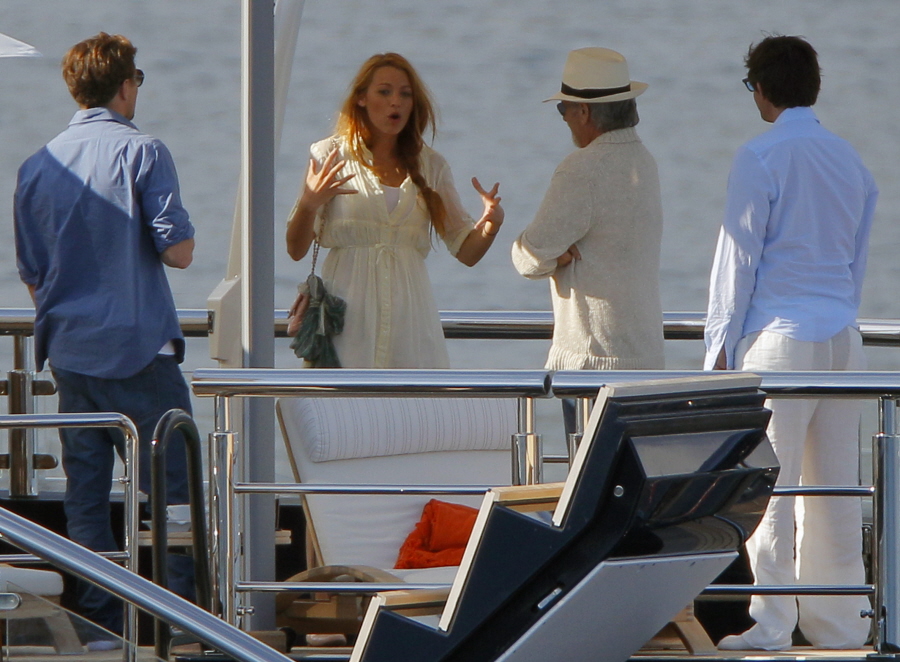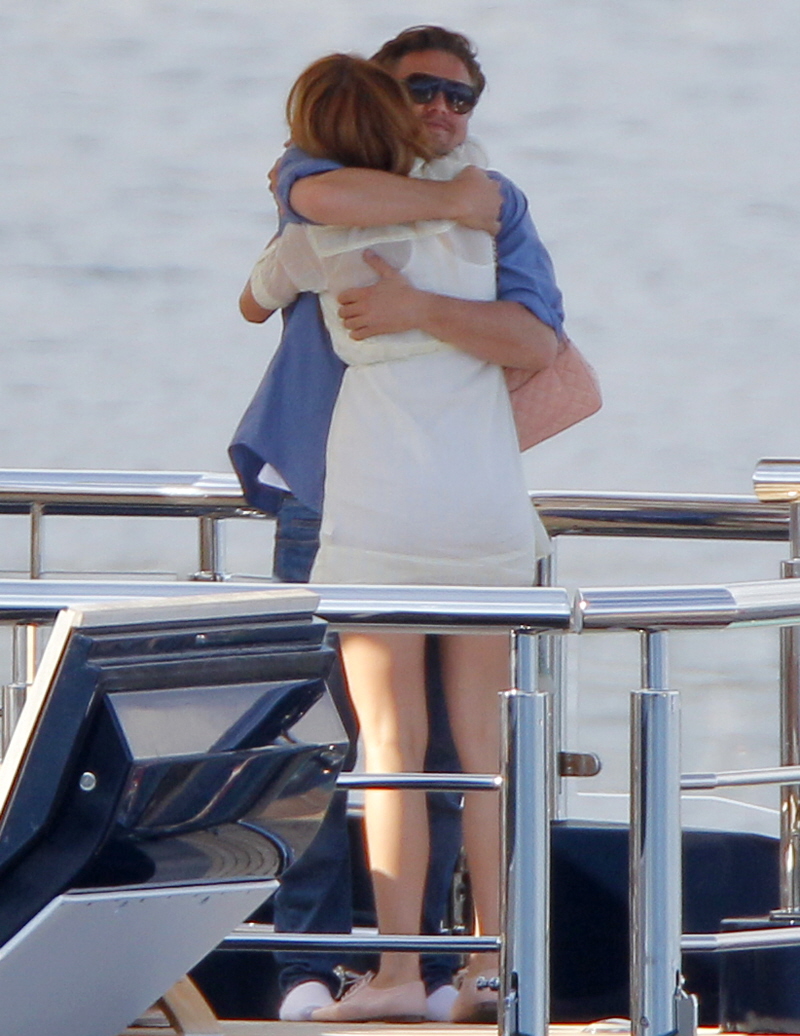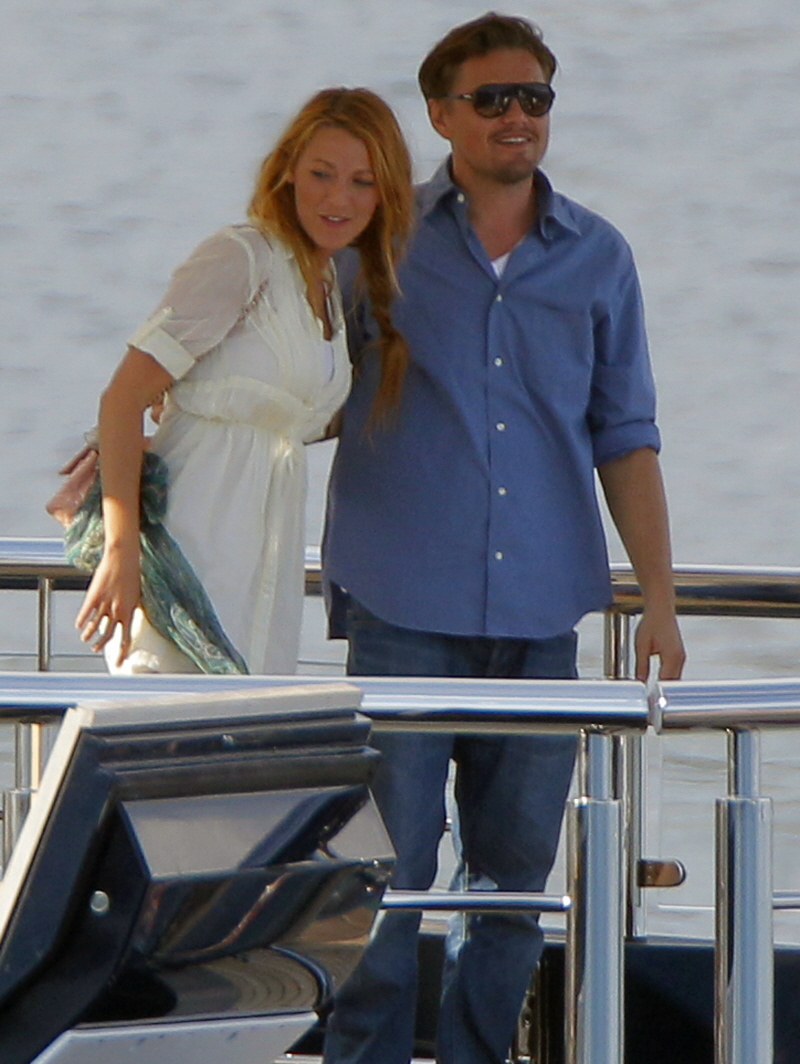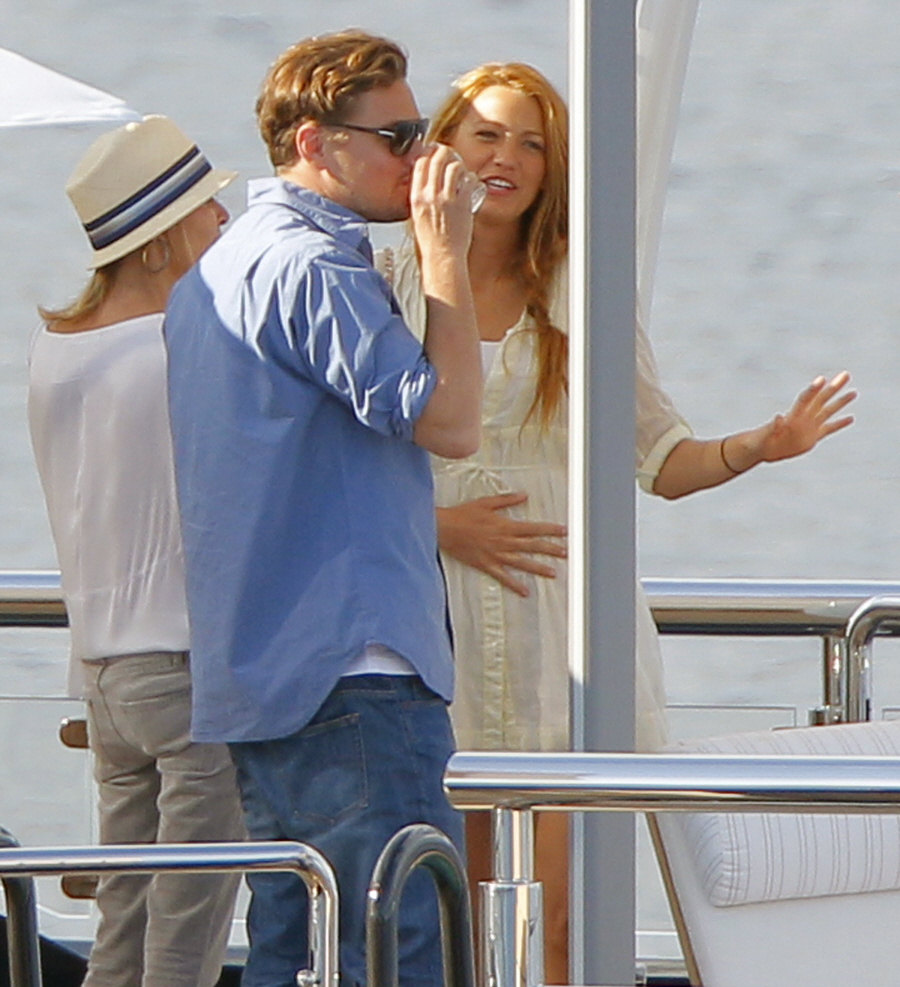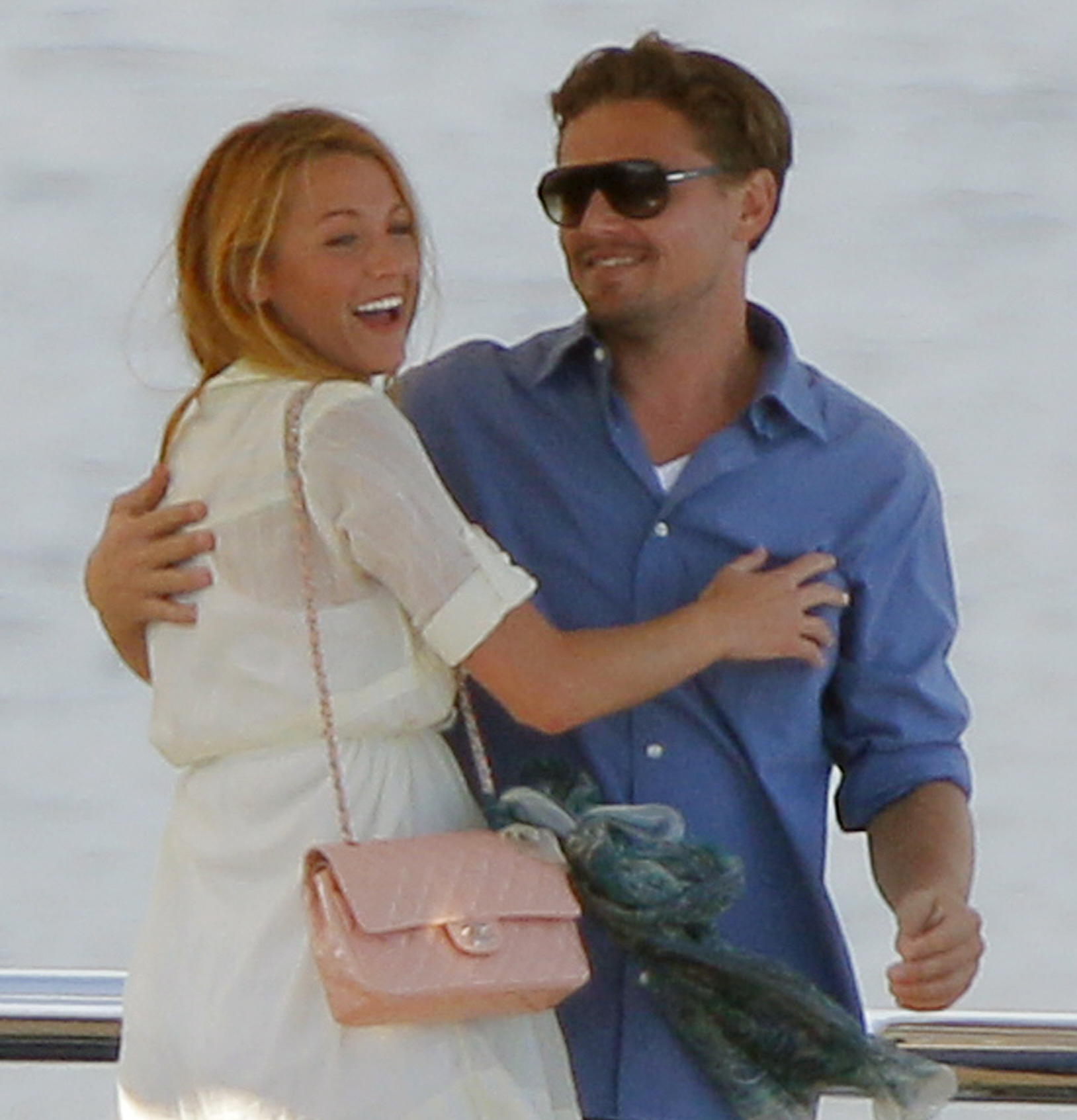 Photos courtesy of Fame.