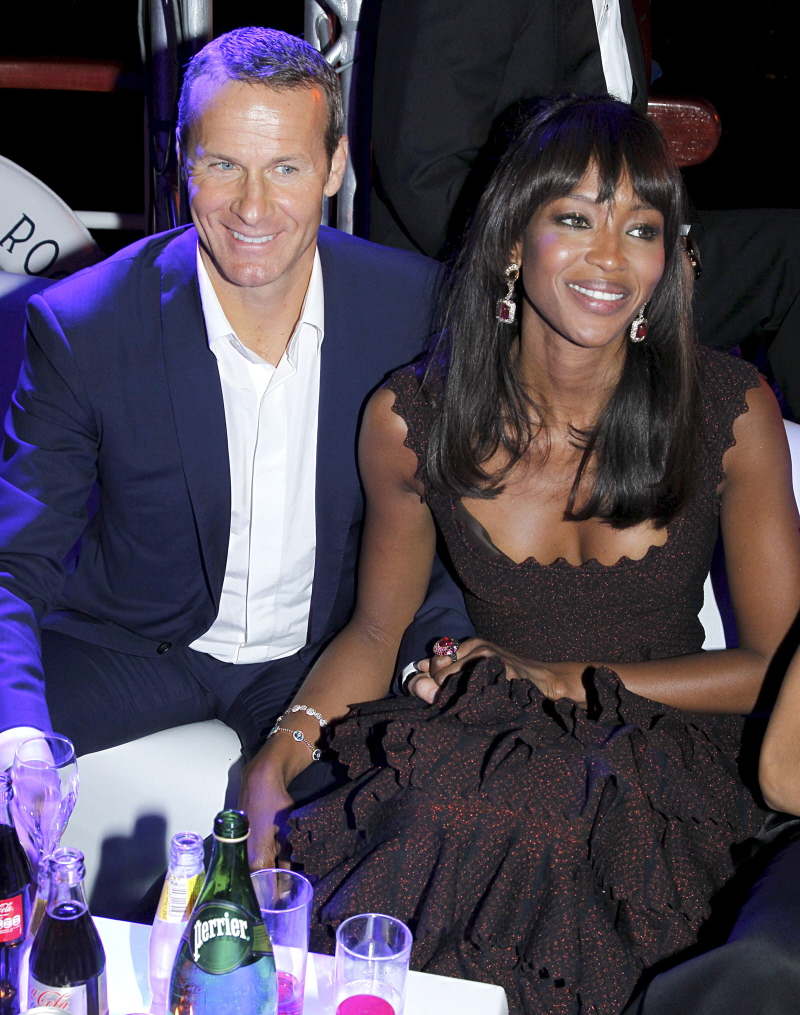 Naomi Campbell has been all over Cannes in the past week. I think it's an annual thing for her – she party-hops, yacht-hops, gets wasted, etc. For this Cannes, however, Naomi threw one of her "Fashion for Relief" runway shows in which designers and models donate their time (and clothes) for humanitarian crises (this particular show raised money for Japan). Naomi always gets people to turn out, because, seriously, when Naomi asks you to do something, you're going to do it right? You might get maimed by a diamond-encrusted cell phone if you don't. My point? I can't bash her for organizing these "Fashion for Relief" shows – they're always big shows and good events for raising money.
What was more notable to me was that Naomi's married lover/fiancé was on her arm throughout all of the festivities. Vladimir Doronin, who is still technically married, walked red carpets and partied with Naomi night after night. I've asked this before, and I'll ask it again: will Vlad ever divorce his wife? Will Naomi ever be anything more than the girlfriend/mistress? They've been together for more than three years now, and I have to say that I think Vlad probably loves her crazy ass. But these are the first photos of them where he's tossed aside his stoic demeanor. He looks… sexy. I would shack up with that.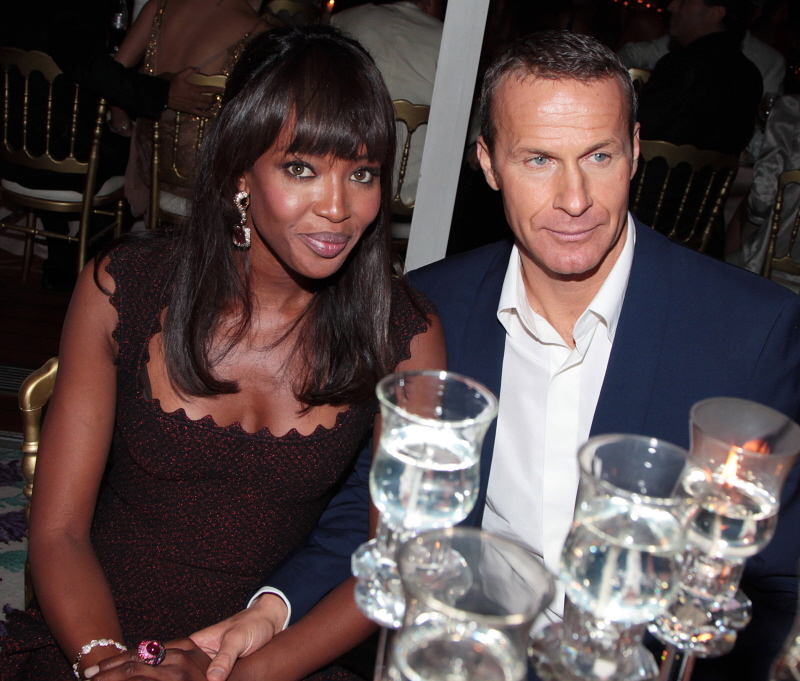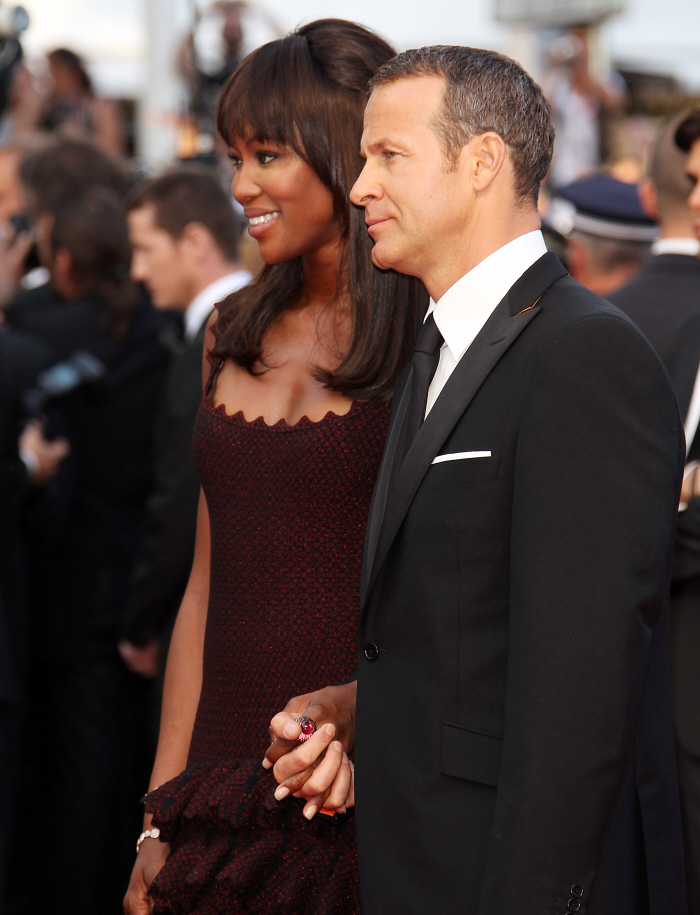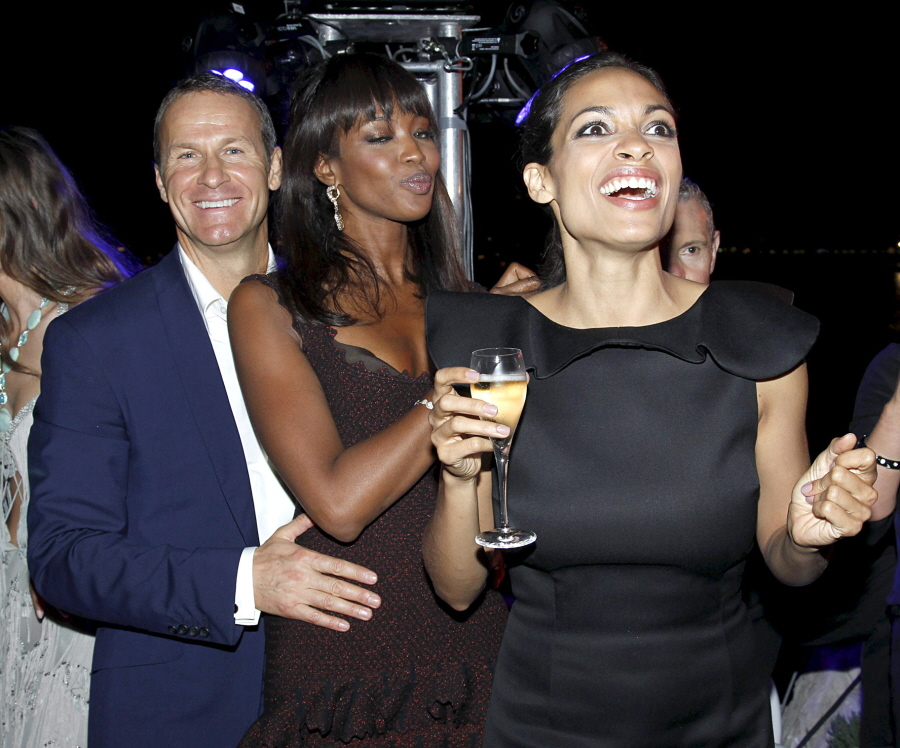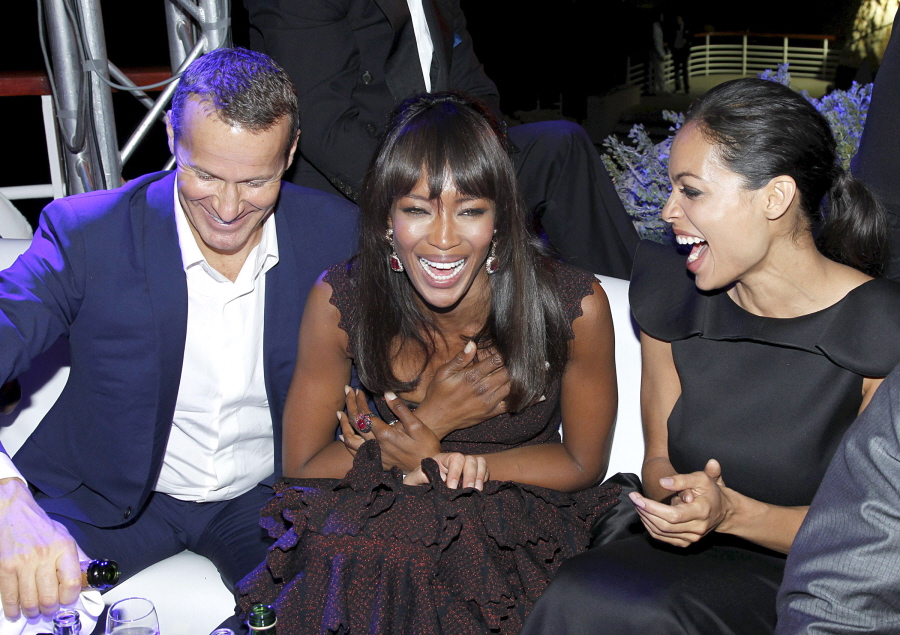 Photos courtesy of WENN & Fame.