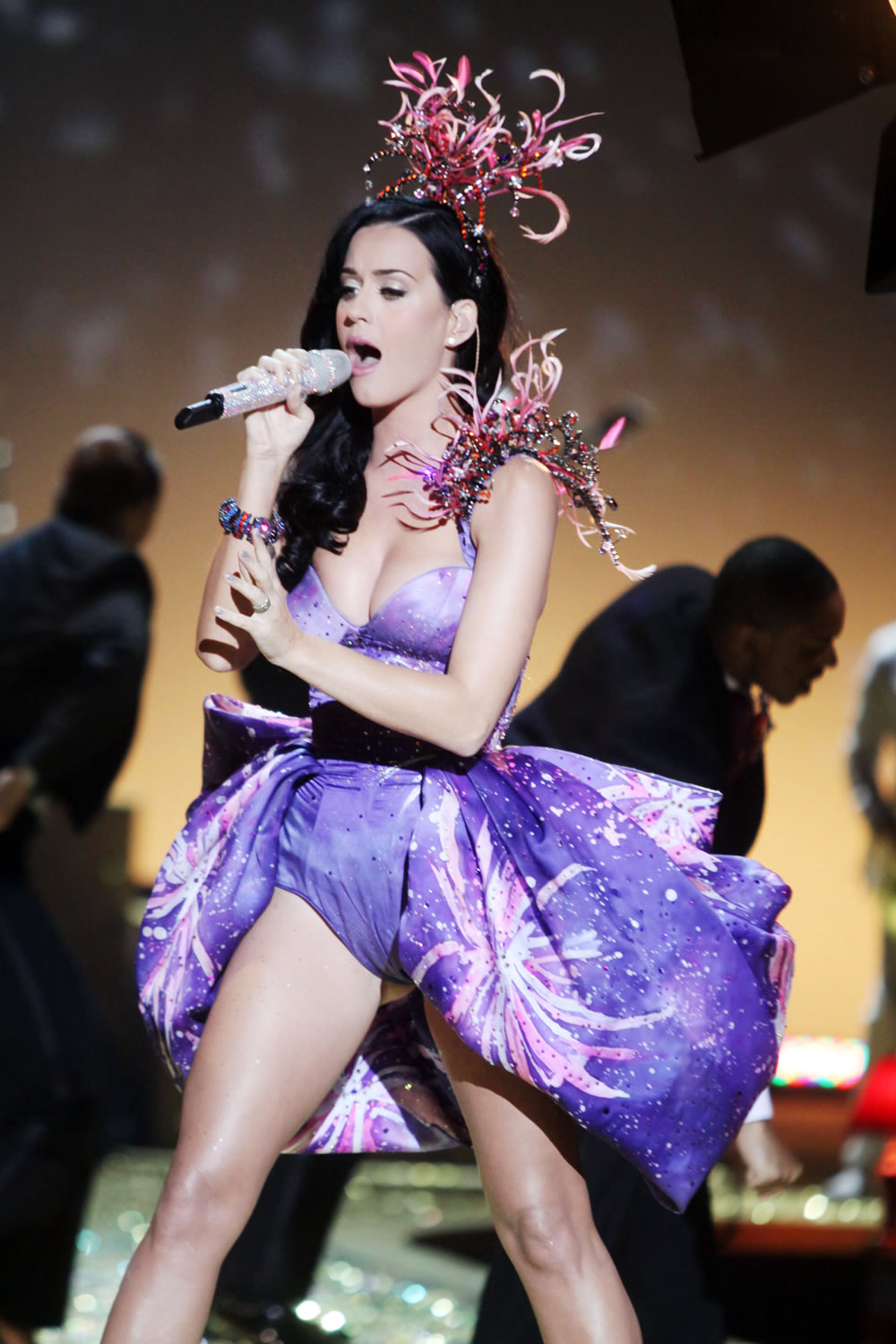 This week's issue of Star includes some very anti-scandalous statements, which allege that Katy Perry's childhood isn't exactly how she presented it in her recent Vanity Fair cover story. Of course, Katy's version of her own upbringing was that it was a very stifling one in which she had to overcome many obstacles to grow into the form of a very "accepting" adult (who has somehow made an entire career out of a faux-lesbian scandal song). While Star somewhat rehashes the claim that Katy's mother, Mary Perry Hudson, was scandalized by her daughter's boobs and also talks some more about Mary's upcoming book, it also makes the point that Katy is pretty much full of crap when it comes to her childhood story:
Despite insisting on respect from her parents, an enraged Katy sat down with Vanity Fair and gave her most candid interview yet — and some of her comments about her parents were not kind.

Katy moaned about her religious upbringing, saying her parents allowed her to read only the Bible and even banned terms like deviled eggs. "I didn't have a childhood," Katy said, insisting she's nothing like her parents. "I come from a very nonaccepting family, but I'm very accepting." Katy also described how she was told that the women's health organization Planned Parenthood was nothing more than an abortion clinic.

But it's all lies, according to her parents. "Katy had a normal upbringing, and we're proud of her," Mary told worshippers at a California church. According to Mary, their relationship with katy is no different than that of Miley and Billy Ray and Tish Cyrus, "whose children have risen to fame and live contrary to their parents' beliefs."
[From Star, May 30, 2011]
While I think that Katy's parents are definitely a little bit crazy, it's also pretty clear that Katy's opinion of them conveniently changes in different interviews. Sometimes, she talks about their great relationship, and other times, she needlessly whines about not being able to say "devilled eggs" for whatever reason. Overall, everything that comes out of Katy's mouth is all part of her carefully choregraphed image, which seems to promote the good-girl-gone-bad in a highly unoriginal way. Of course, we've already seen (as Kaiser has already astutely pointed out in regard to Dita von Teese) that even Katy's boobs copy entire looks in an attempt to hypnotize the masses.
In other Perry-related news, The Smoking Gun has uncovered Mrs. Russell Brand's tour rider, and DListed provides an excellent summary of Katy's 23-Point Order for drivers (which ends, oddly enough, with a capitalized "Thank you!") and her demand for cream-colored egg chairs, a glass refrigerator, a Presidential suite, and absolutely no carnations whatsoever. That last bit is a bit strange because, to me, Katy seems quite like the carnation among today's pop stars; that is, she's an unimportant, short-lived filler flower that shall soon wilt and be duly discarded amongst the coffee grounds and empty toilet paper rolls of our pop culture lives.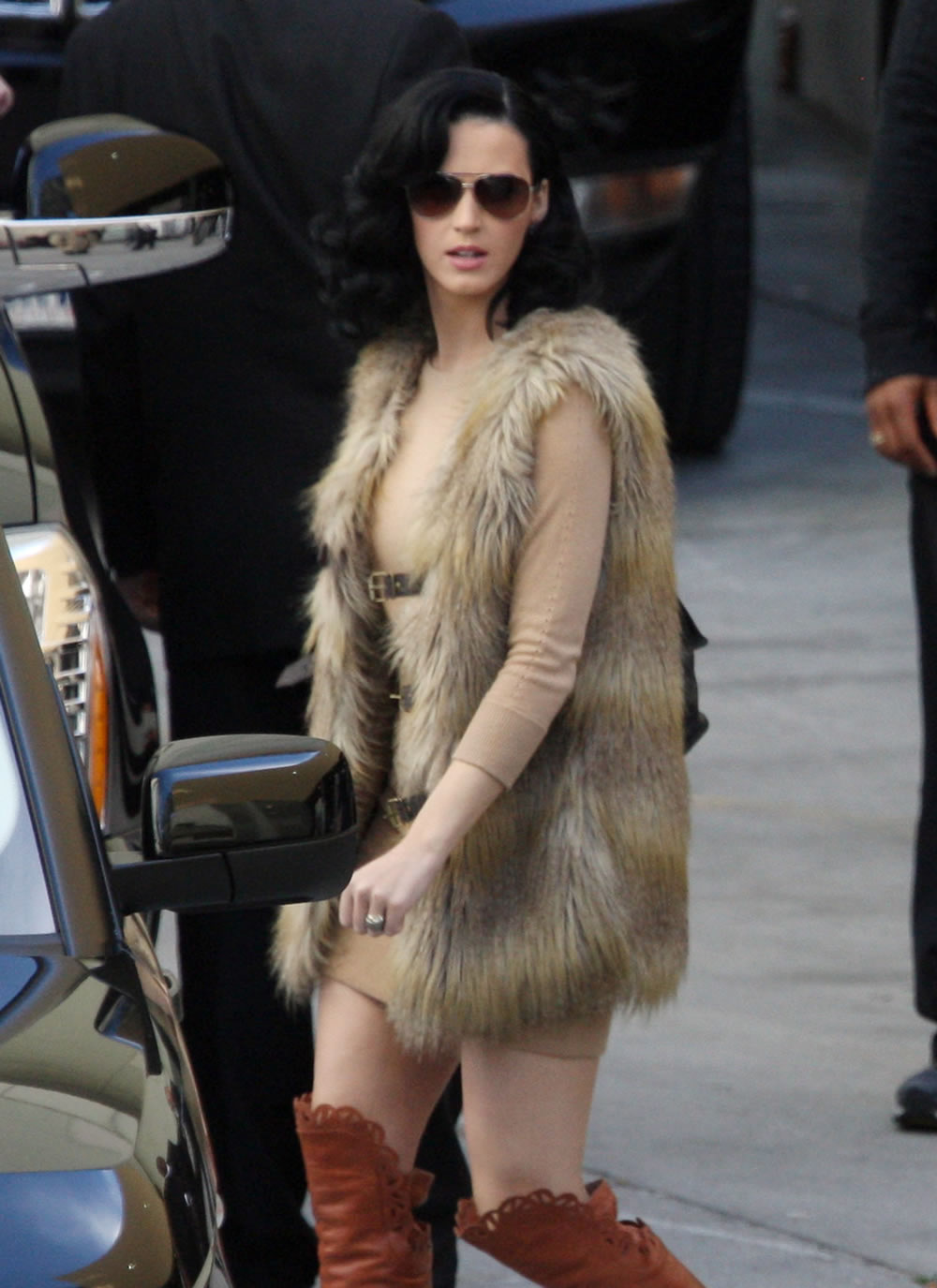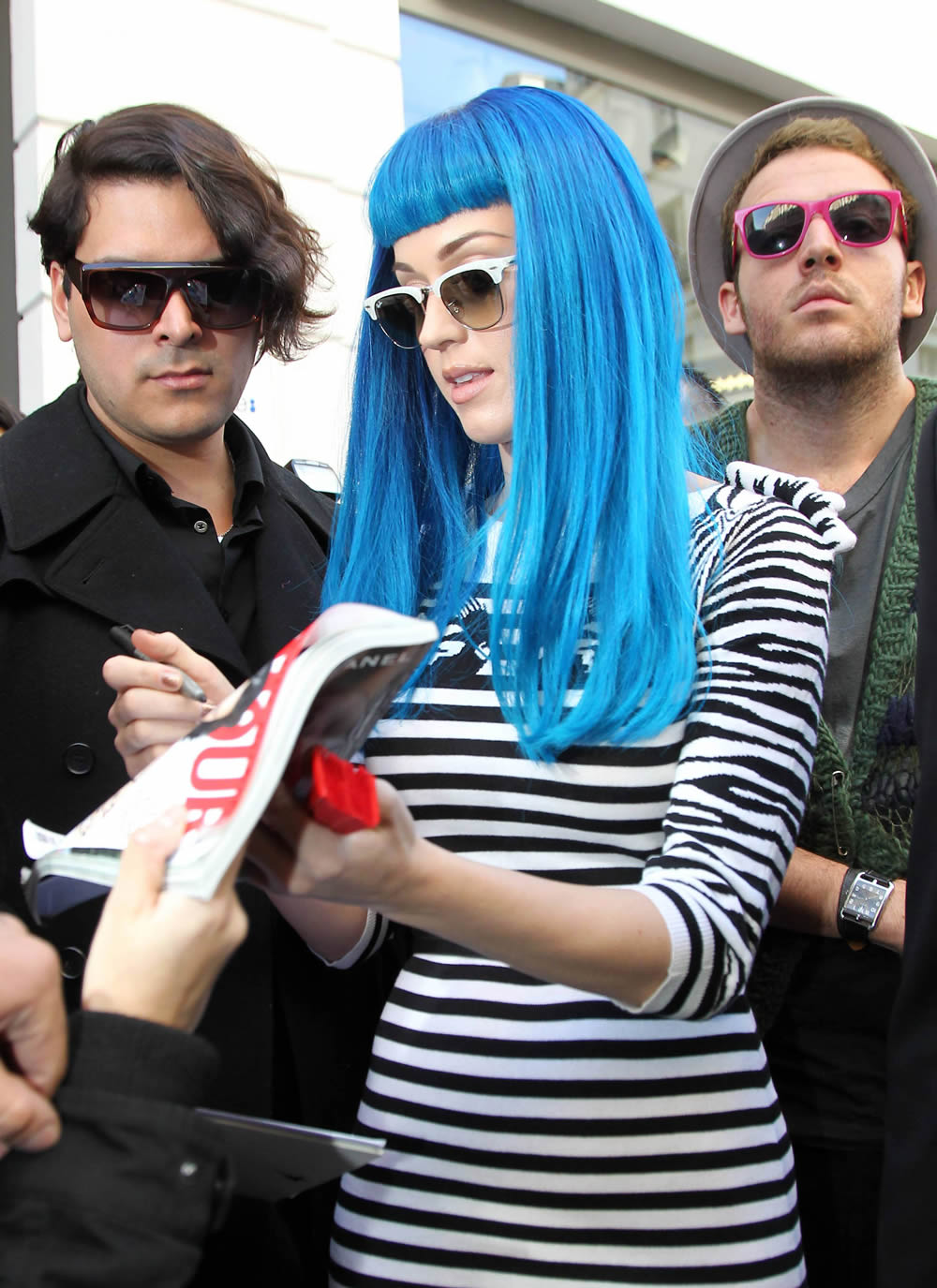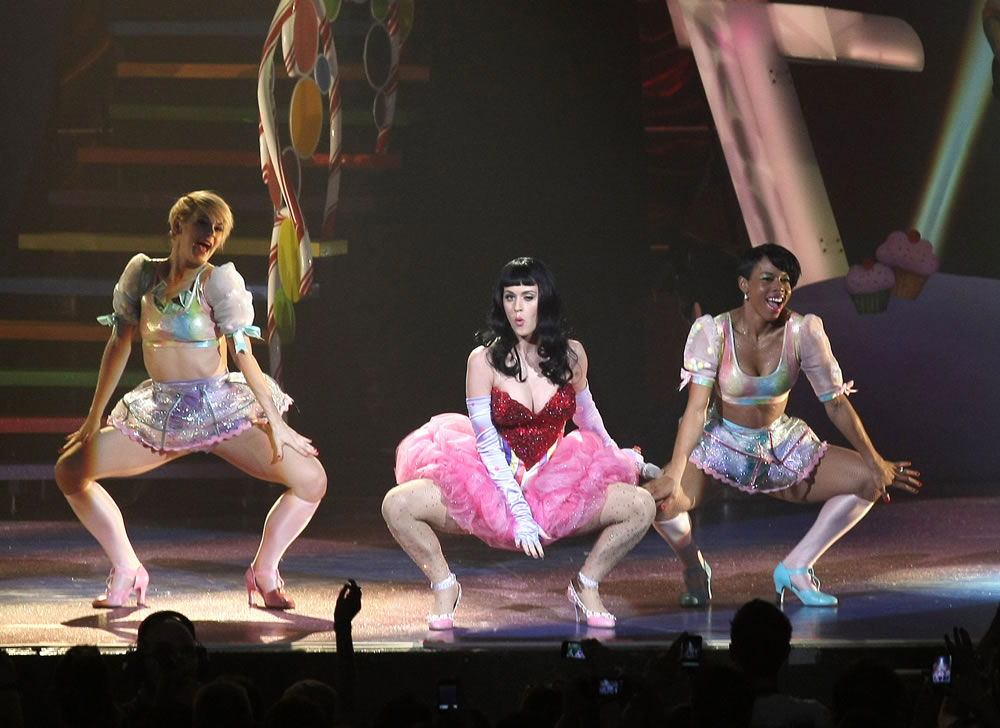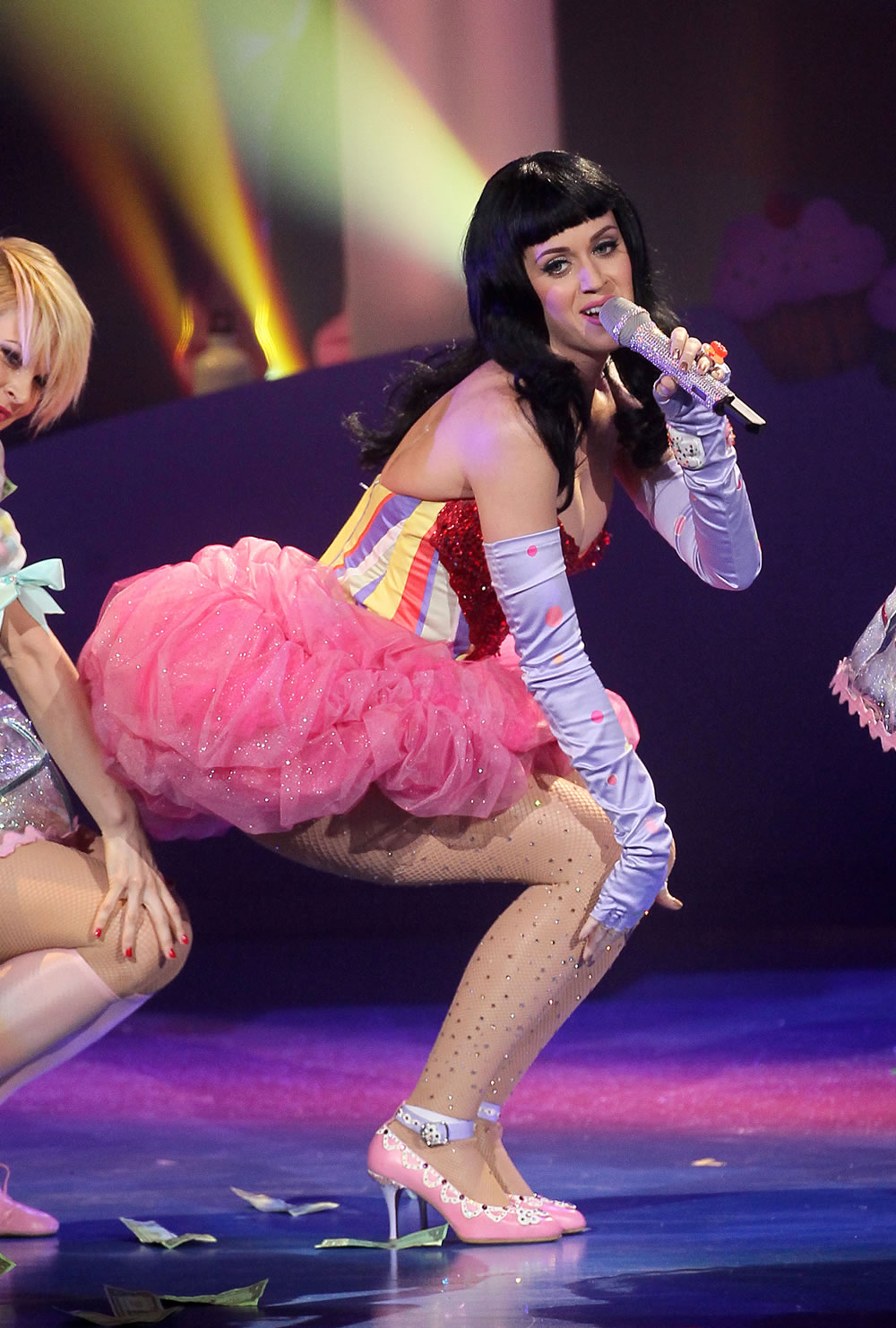 Photos courtesy of Fame Pictures