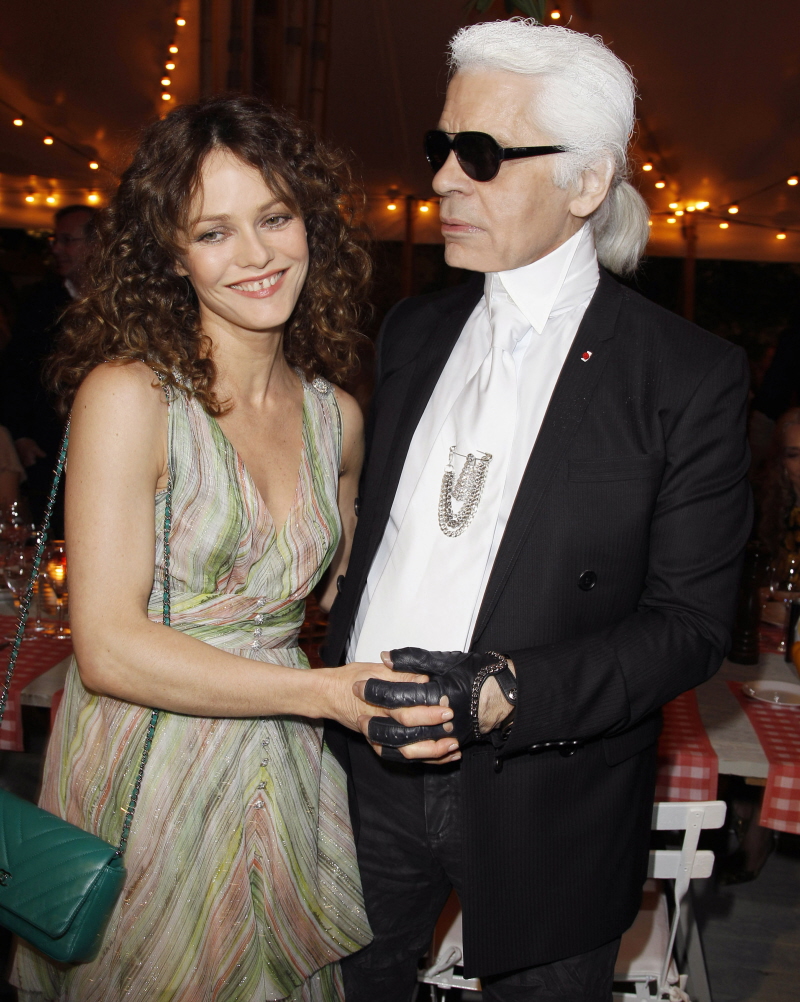 At first I thought this little report in Star Magazine was just some tabloid editor staring at a calendar, realizing that Vanessa Paradis and Angelina Jolie missed each other at the Cannes Film Festival by a matter of days, and building a small story around it. But as it turns out, Star Magazine wasn't the only outlet to get this small scoop. More on that in a second. First, the backstory. According to the tabloids, Johnny Depp's lover Vanessa Paradis hates Angelina Jolie's guts. I doubt they actually hate each other or are jealous of one another or anything like that in reality, but if you told me that they perhaps rub each other the wrong way, I would buy that. Despite what they might have in common, I doubt Vanessa and Angelina would really have all that much to say to each other. But I digress. So, Vanessa and Angie, hatred, etc. Vanessa was scheduled to an event for Karl Lagerfeld, seeing as how she's one of the "faces" of Chanel. According to Star Magazine, Lagerfeld scheduled the event so as to limit the possibility that Angelina Jolie would show up. Karl Lagerfeld HATES La Jolie!!!
Vanessa Paradis escaped her own mini drama in Cannes. There is no love lost between Vanessa and her partner Johnny Depp's Tourist costar, Angelina Jolie. So with Vanessa set to be honored by Chanel at local hotspot Hotel du Cap-Eden-Roc, designer Karl Lagerfeld purposely held the event on May 9 – two days before a spotlight-grabbing Angie arrived to plug Kung Fu Panda 2!
[From Star Magazine, print edition]
Now, as I said, it turns out this isn't just some random report. The Mail had a similar story several days ago too!
It's only just begun but already there's been some cleverly orchestrated scheduling to avoid any red carpet awkwardness at this year's festival.

Designer Karl Lagerfeld deliberately organised a party to honour his muse Vanessa Paradis – before limelight-lover Angelina Jolie arrived in town.

She rubbed Vanessa up the wrong way when she was filming The Tourist alongside the French chanteuse's partner Johnny Depp.

Vanessa, 38, was guest of honour at the Chanel Collection Croisiere party at the Hôtel du Cap on the Cap d'Antibes on Monday, two days before Angelina, 35, arrived for her first public appearance at Cannes.

'Organisers were trying to avoid awkward situations between them,' said a Cannes mole. 'Suffice to say, Angelina was not on the invitation list.'
[From The Mail]
Considering Angelina never wears Chanel, doesn't represent Chanel and isn't desperately trying to get in Karl Lagerfeld's good graces, why in the world would she even be invited to a Chanel event, even if Vanessa and Karl didn't HATE her so very much? But this brings up a question I don't even want to ask myself: In a battle royale, Lagerfeld versus The Jolie, who would I choose? And who would win that battle? I think I would choose Jolie, but I think Karl would win. He's like the crypt keeper. He'll outlive us all. And if anyone can take down Angelina, it's Karl. He is a worthy opponent!
By the way, even though I'll buy that Karl hates Angelina, I bet he'd love to dress Empress Zahara. Imagine her all decked out in Chanel! So cute.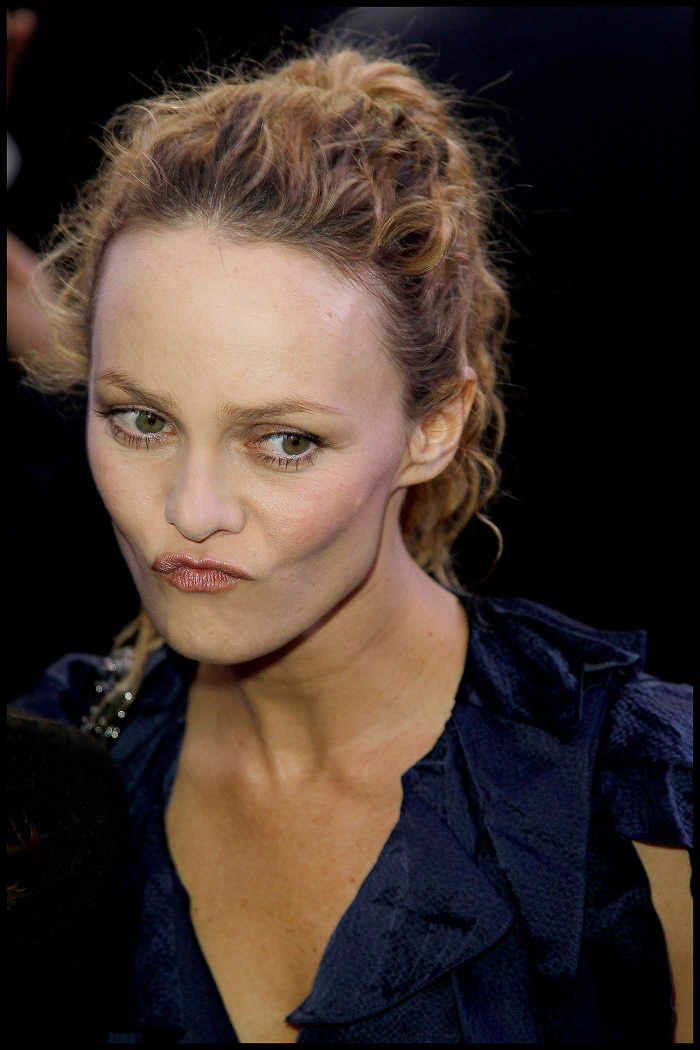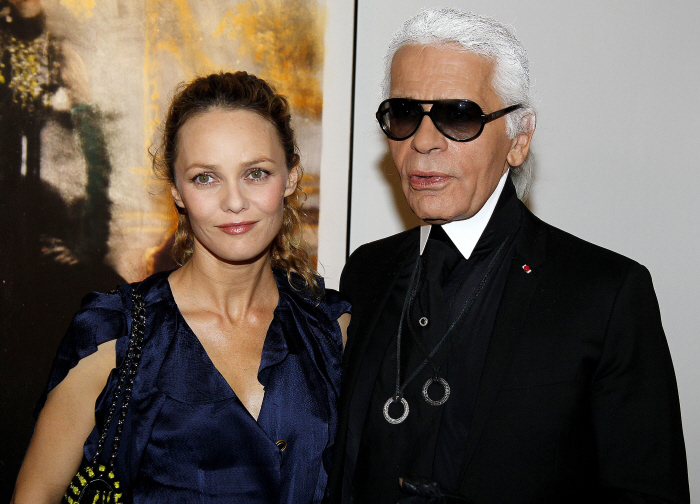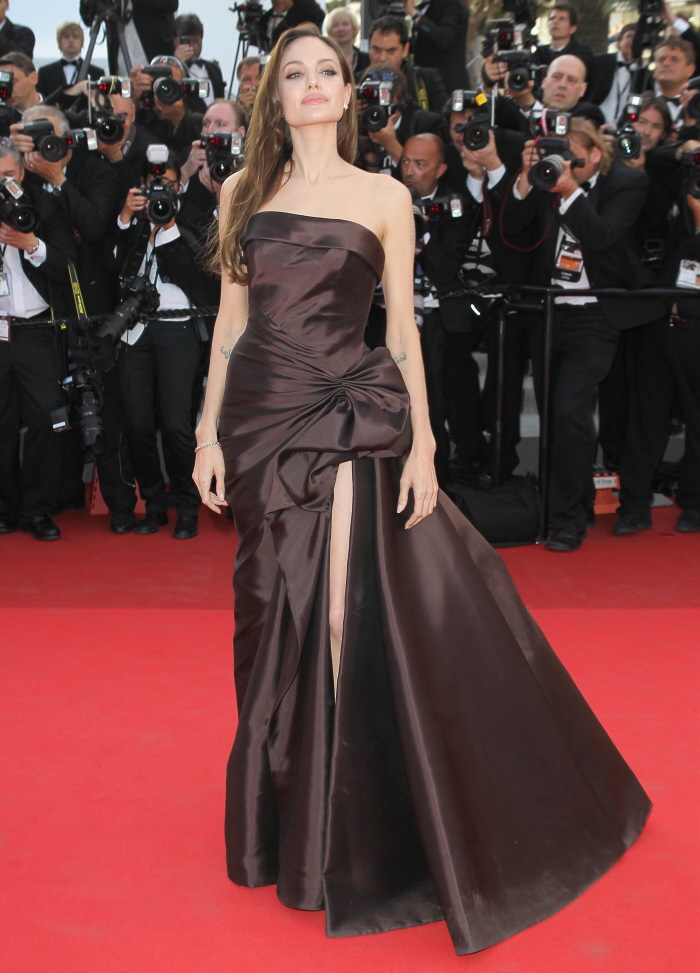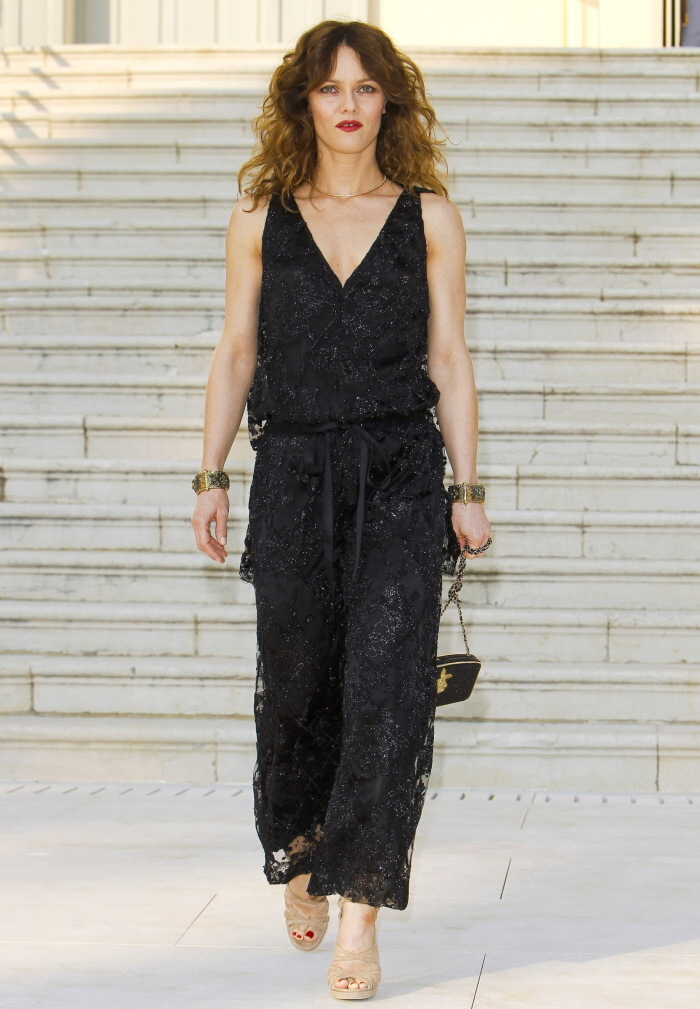 Photos courtesy of WENN & Fame.