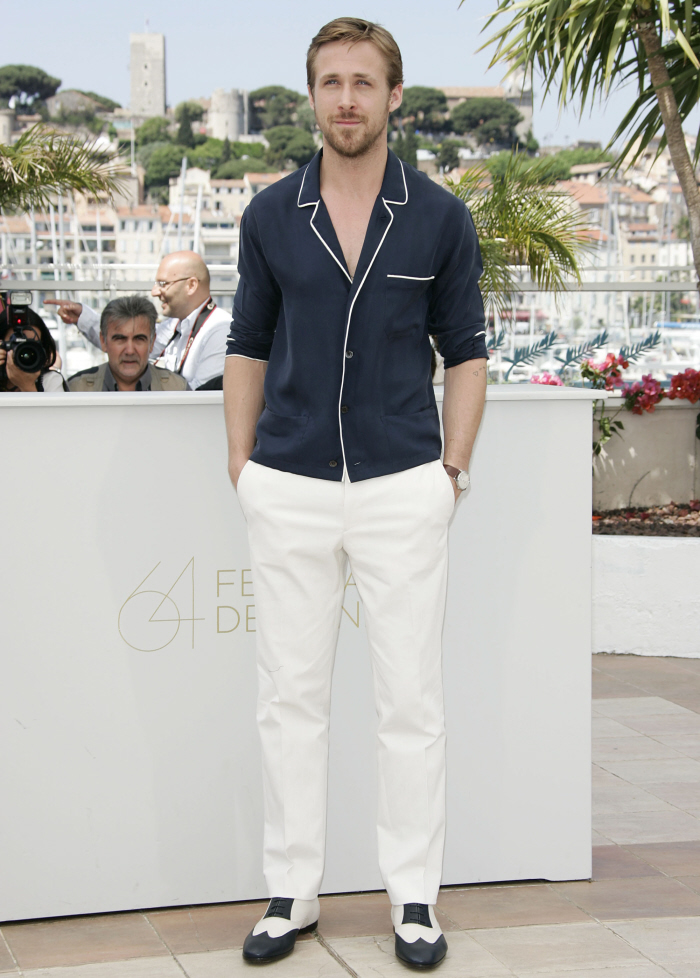 As the years have gone by, I've begun to love Ryan Gosling more and more. He's quirkier than the average heartthrob, and when he works, he really does put some effort into promoting something he's proud of. I was slightly perturbed when he signed on for Drive, which seemed like kind of a standard-issue action film, with Gosling's performance seemingly tied to driving around in cars throughout the movie. But the film attracted a diversely talented cast, and the film is getting a rollout at the Cannes Film Festival. These are photos of Gosling at the photo call in Cannes earlier today.
Gosling appears to be wearing a pajama top, right? I'm sure it's all very fashion forward and hey, I should give him props for being comfortable enough in his masculinity to attempt the bright-white-pants look, with some kind of designer pajama top. Maybe Gosling is working an angle with the ladies here – we see him in a pajama top, we start imagining what he looks like asleep, in bed, next to us….yeah. Nice. Smart move!
I liked what the LAT had to say about the film and the audience reaction here. They claim that this is a pretty smart film, and that Cannes audiences are loving this Nordic-influenced take on American noir/action. Here are some scenes from the movie: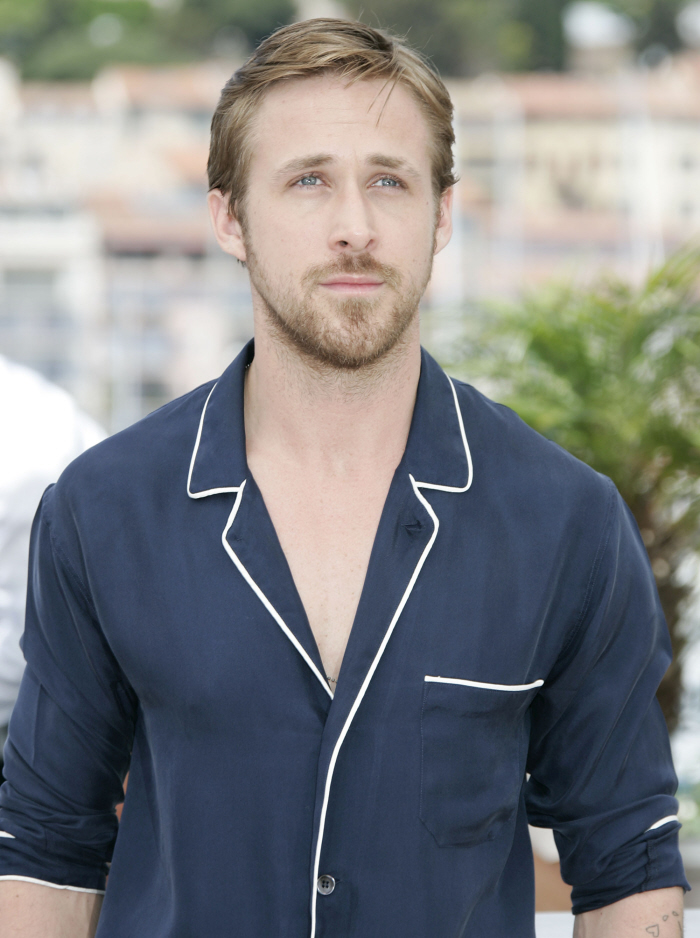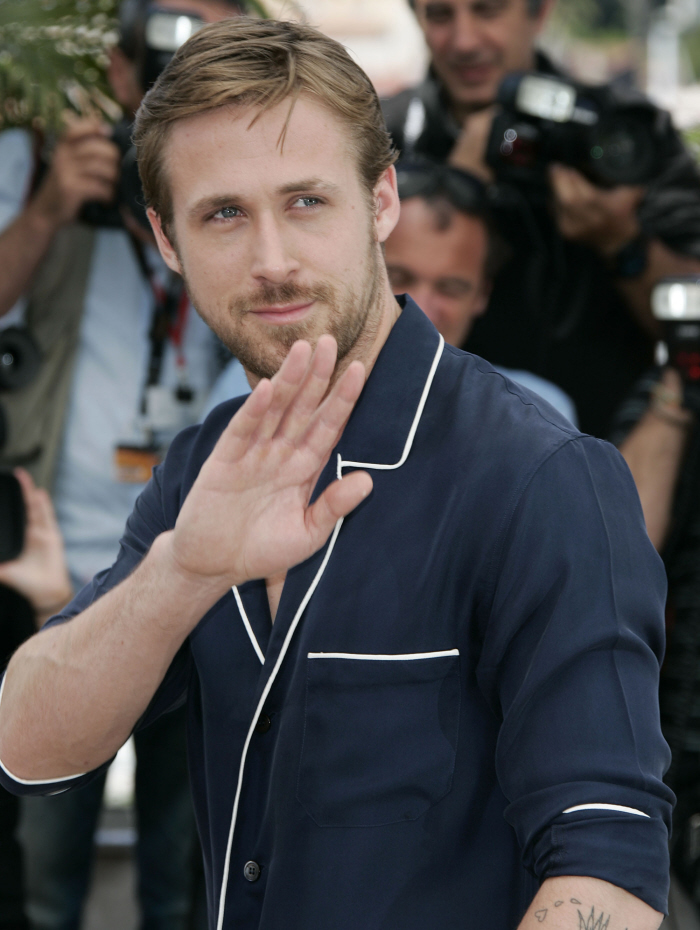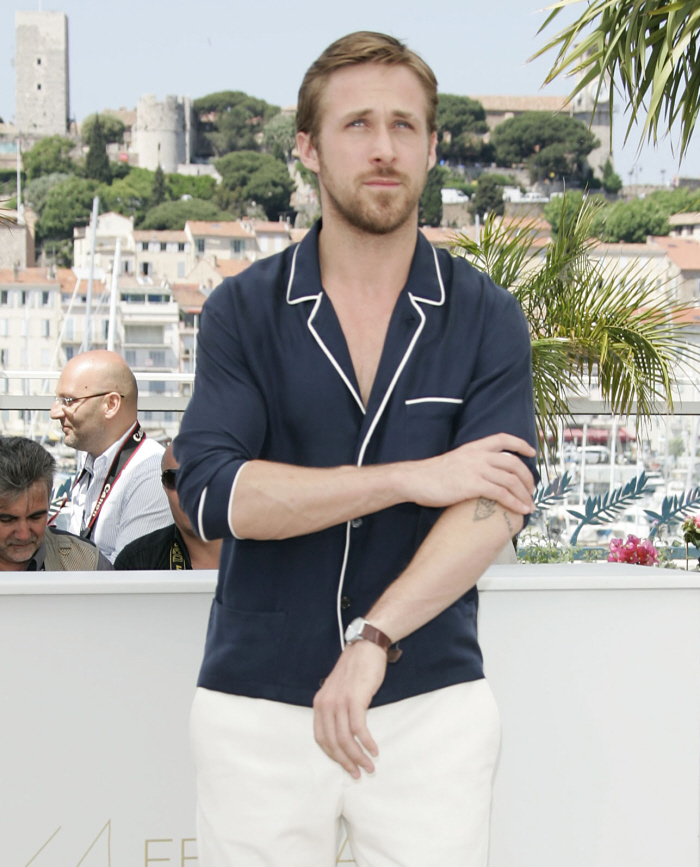 Photos courtesy of WENN.