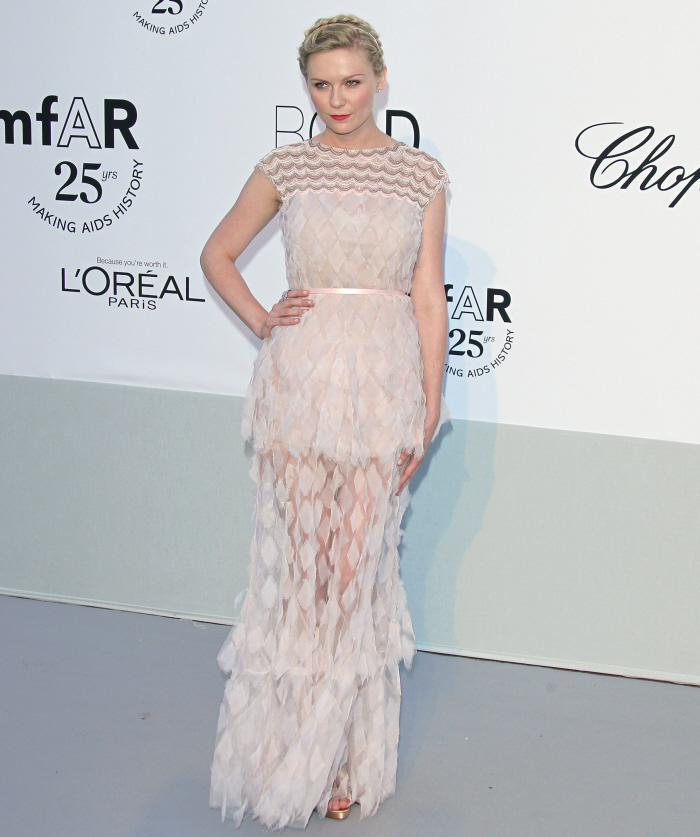 For a few months now, we've been noting time and time again that Kirsten Dunst seems to be doing a lot better. She's been professional while promoting her latest films. She's looked cognizant and sober, and there haven't been many recent reports of her drunken shenanigans (although there is one which I'll get to in a moment). Her style has even changed for the better (IMO) lately – she's been going for a more professional, more pulled-together look, as opposed to her previous "throw everything together in the worst possible granola-vintage way" style. My point? It looked like Kiki was ready for a comeback. And this story, from the Daily Mail, isn't helping matters. Kiki thinks Gerard Butler was hitting on her. And she TURNED HIM DOWN. Bitch.
Actor Gerard Butler's charm may work with most Hollywood starlets – but it doesn't impress Kirsten Dunst.

In Cannes to promote her new film Melancholia, Kirsten was joking with friends about how she rebuffed Butler's advances when the 41-year-old Scot met her in Los Angeles.

'He came up to me and said, "Wow, you look delicious," ' Kirsten told her pals at the Hotel du Cap, where she is staying during the festival.

'I just turned to him and said, "You're a total jerk. I mean what a stupid chat-up line." '

Kirsten is dating drummer Jason Boesel of band Rilo Kiley.

'They are very loved-up and Kirsten is really happy,' says a friend. 'They have been dating for two years and, for the first time, Kirsten says she feels she has met someone she can settle down with.'
[From The Daily Mail]
Yeah… is it a stupid chat-up line? If Gerard came up to you, with that Scottish accent and his Scottish self, in a leather jacket and made an allusion to going to town on your biscuits, what would reaction be? Mine would be to spontaneously combust. Melt into a puddle. Or perhaps I would just start humping his leg. My point? Kiki is a moron and she has crap taste in dudes, so I don't want to hear her denigrate My Butler. What's wrong, Kiks? Afraid you'll get a straight one? Besides all of that, why would Butler try for Kiki? He almost always goes for the dark, exotic girls, not blondes with bad posture.
Meanwhile, there were some reports out of Cannes that Kiki was back to drunken shenanigan ways at some of the parties. Kiki was at the Eden Roc Hotel with "a group of A-listers" including Jon Hamm, and they were all being loud bitches. The staff tried to tell them to quiet down because they're partying was disturbing Brad Pitt and Angelina Jolie, who were staying in a nearby villa.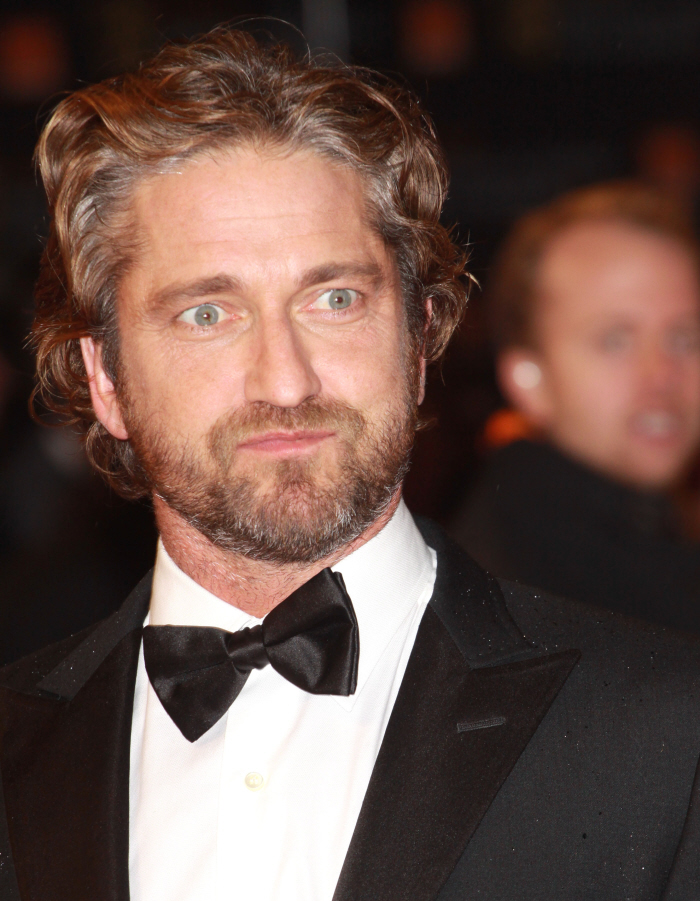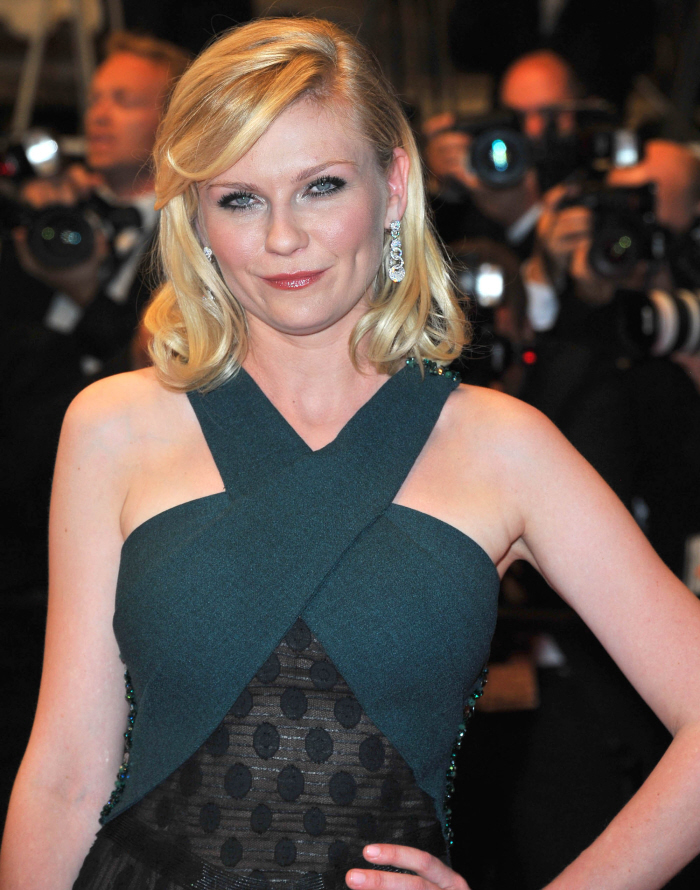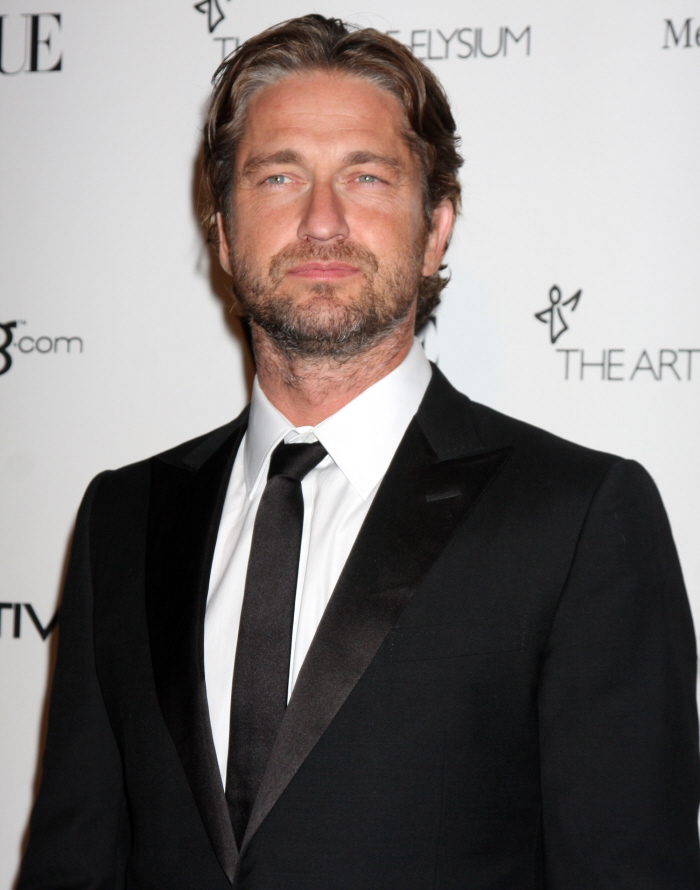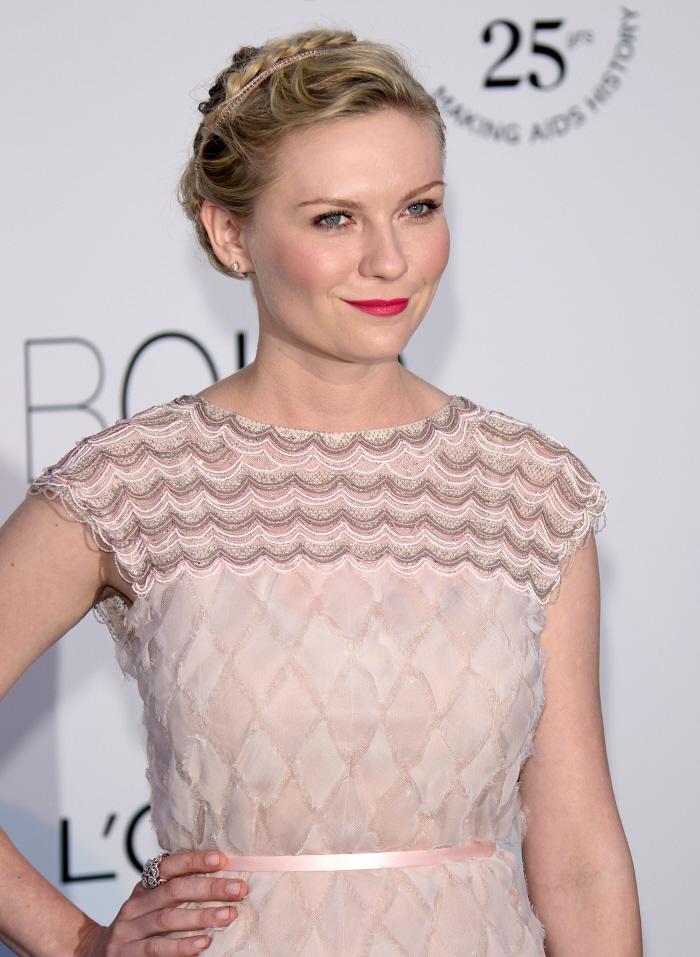 Photos courtesy of WENN.