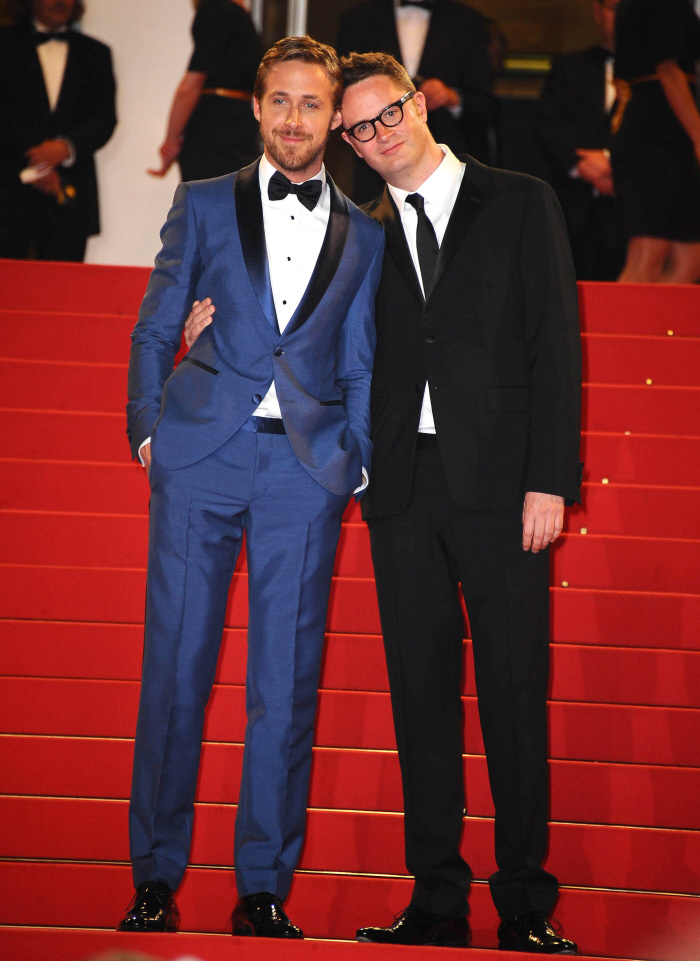 Here are some sexy shots of Ryan Gosling from Friday night's premiere of Drive, which got consistently great reviews at the Cannes Film Festival. The dude who seems to be trying to make Gosling his boyfriend is the director of Drive, Nicolas Winding Refn. They make a cute couple. And while I can't find ANY interviews with Gosling while he was in Cannes, this Refn dude, a Dane, has been giving interviews all over the place. He even bashed his countryman Lars Von Trier.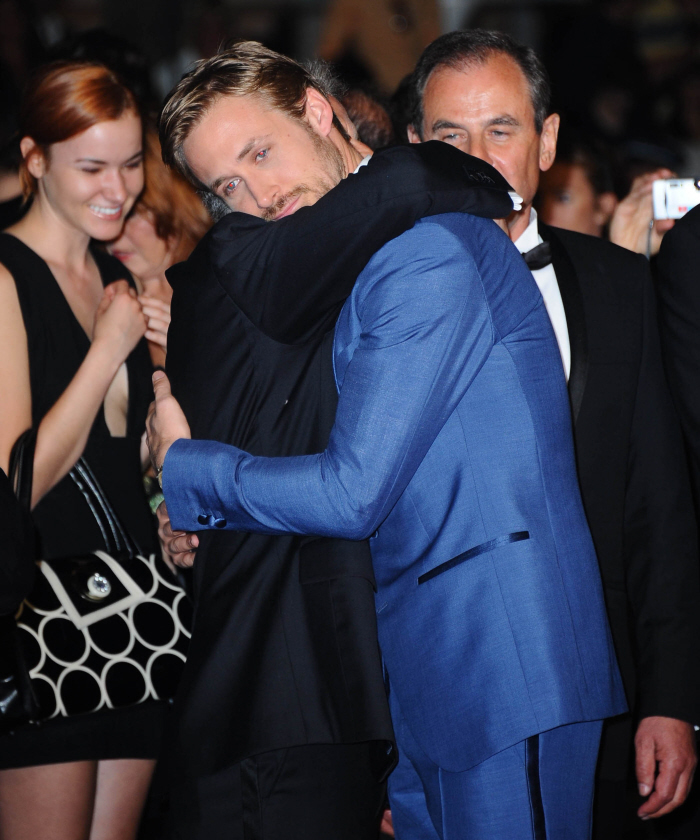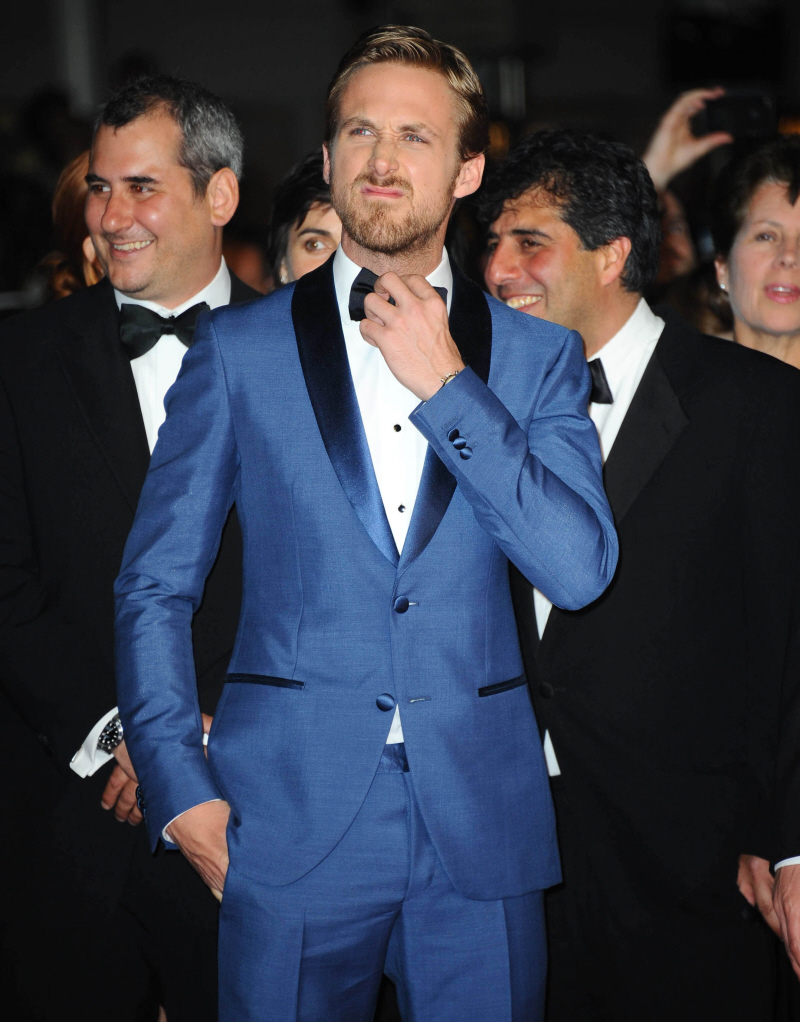 As for Ryan's style… well… he can pull off this blue tuxedo where others would have failed. I never really think of Ryan as a stylish guy, but these days, I think he might be putting in a little metrosexual effort. To the Drive photo call, he wore that pajama top, only it was like a fancy, high-fashion pajama top. And now a shiny blue tuxedo…? Okay, the man has hidden style chops.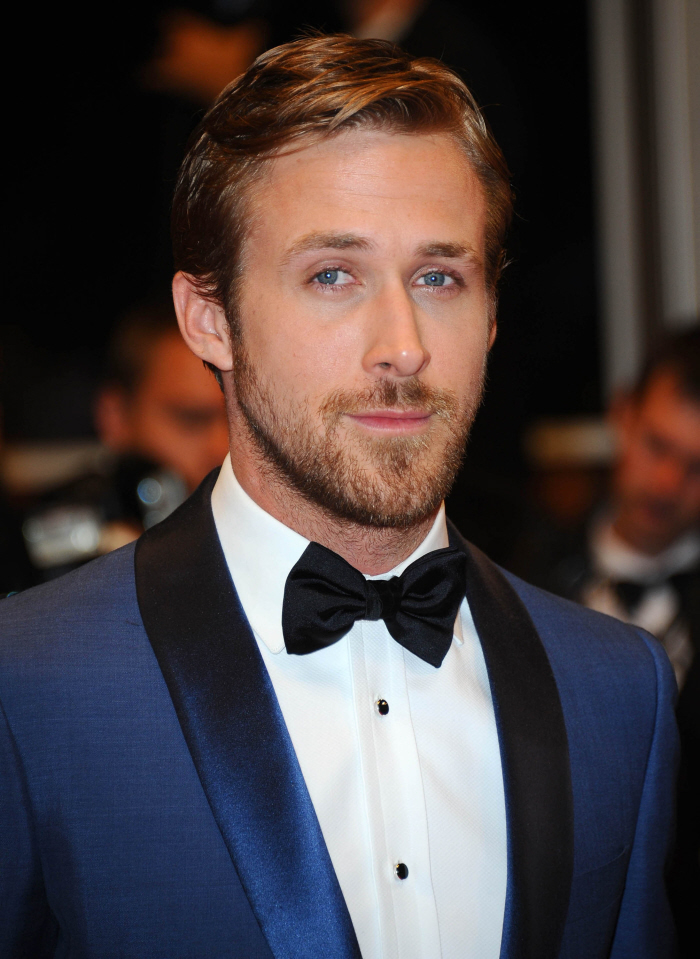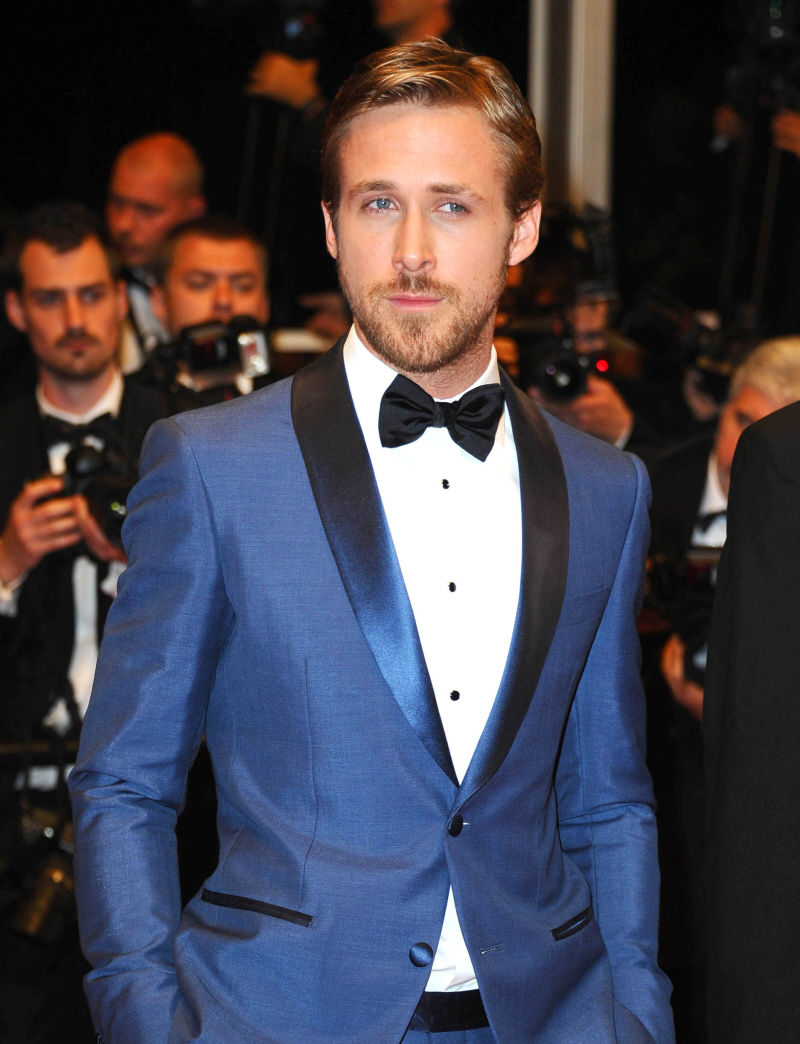 And in case the Gosdong isn't your style, here's some Jude Law, getting you pregnant with his eyes.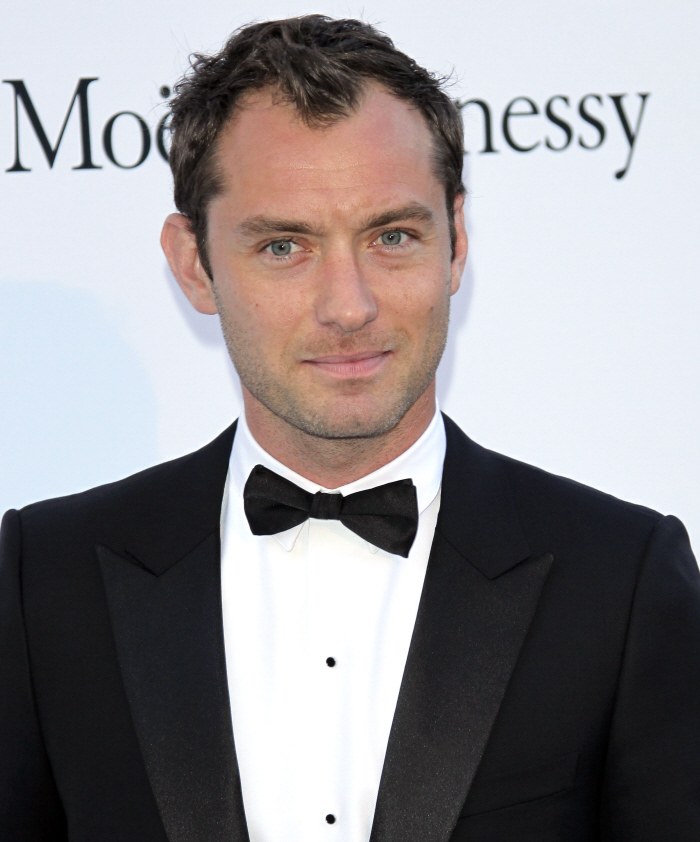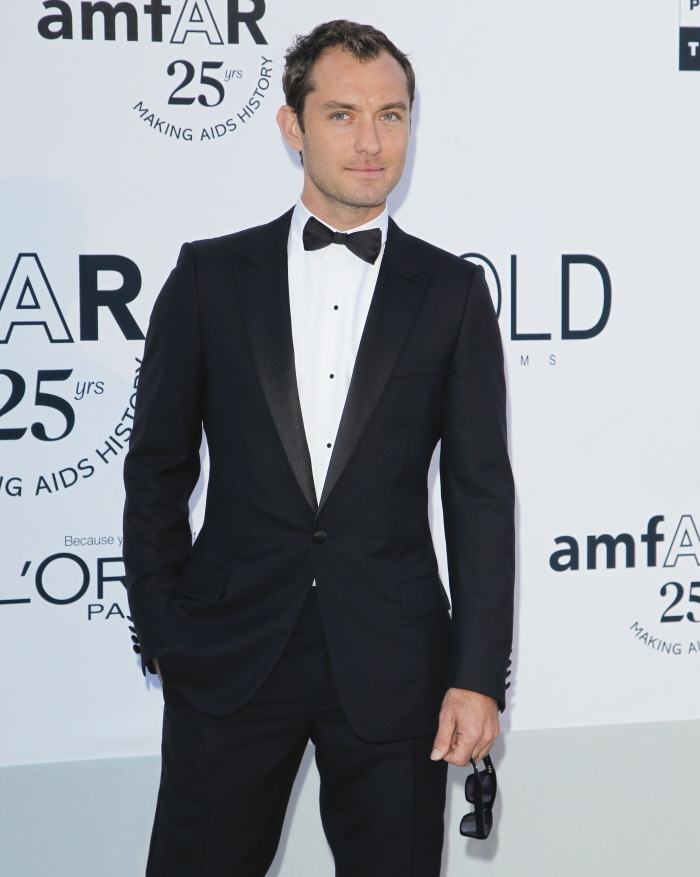 Photos courtesy of WENN.