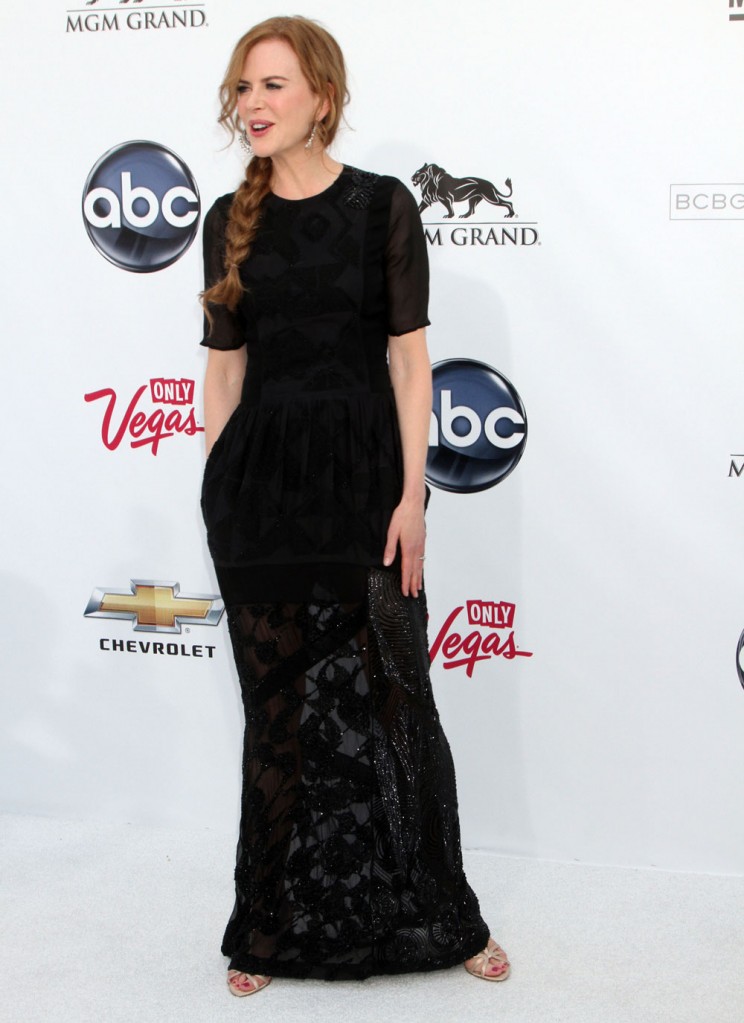 Aussies Nicole Kidman and Kylie Minogue were both at the Billboard Awards last night wearing black dress with beaded lace see-through sections. Both of their dresses were fug in unique ways. Nicole sported her usual matronly style and all her bits were covered. She wore a dress that looked like it should have ended mid thigh but somehow continued to floor length and gave us a glimpse of her legs on the way down. Nicole's hair was really pretty in a loose side braid and I loved her earrings. I would have liked the dress if it didn't have the see-through panel across the bottom and if she could have resisted sticking her hands in the pockets. She's got an "aw shucks" look going on.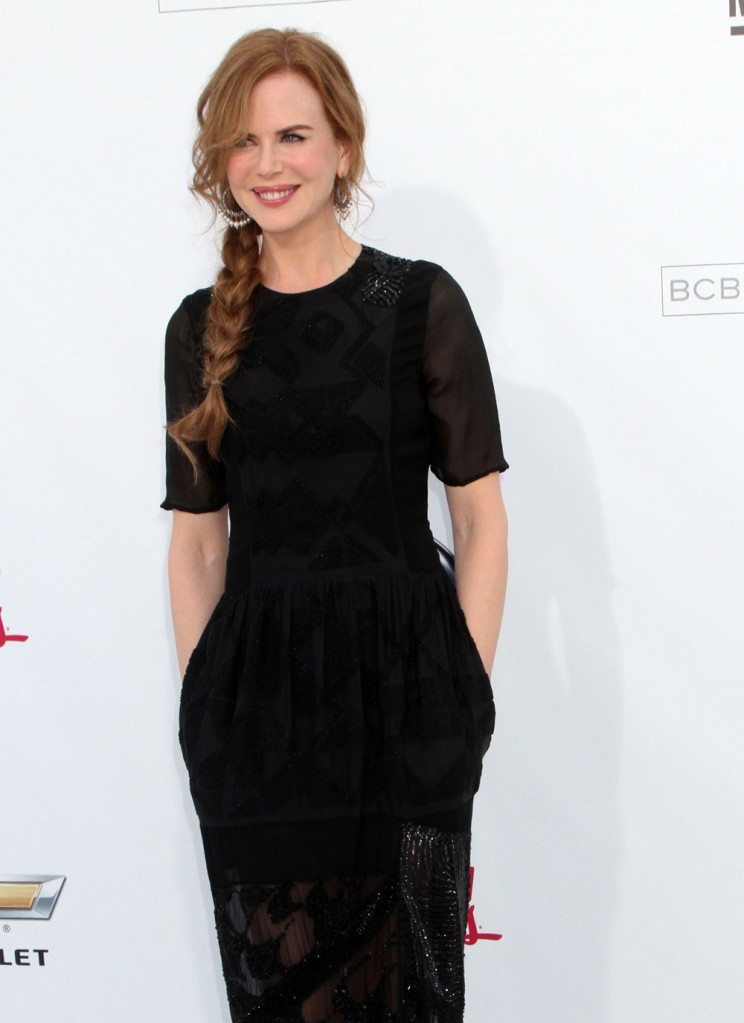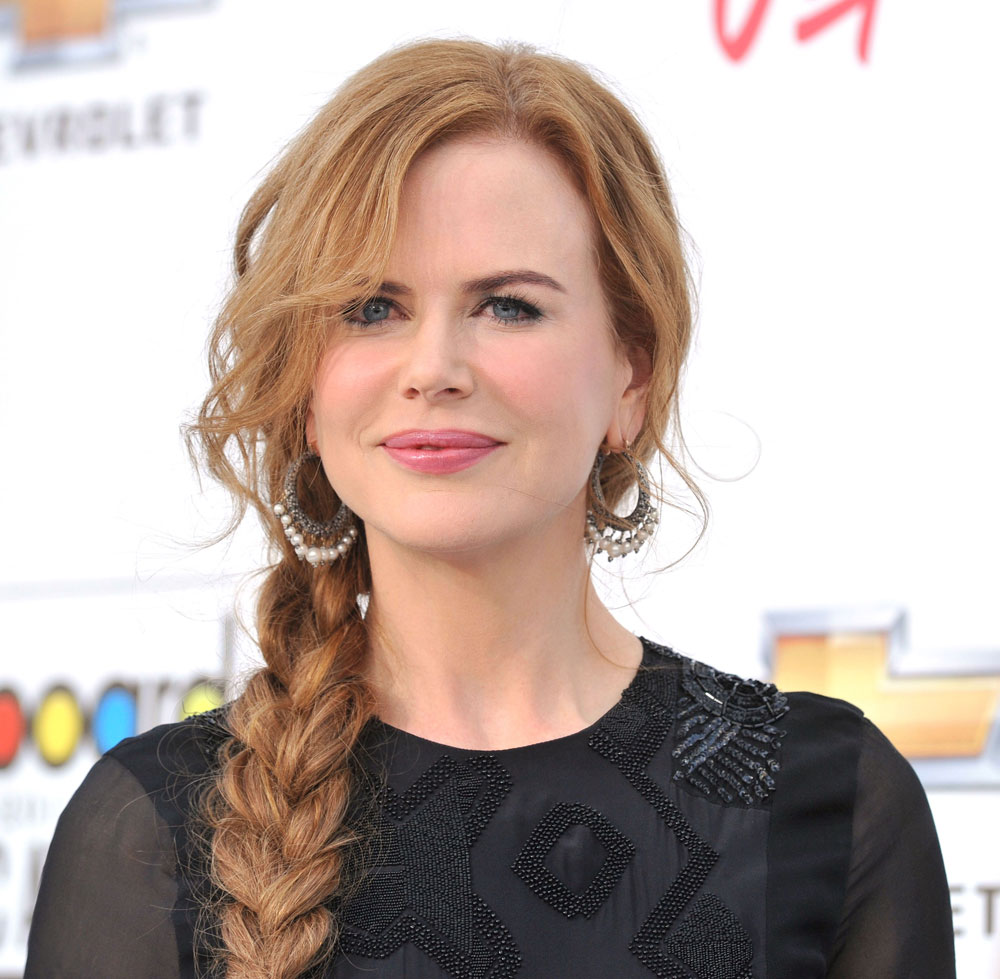 Nicole's face is softening up a bit and you can tell she's eased up a little on the Tox and fillers, although she's still impossibly smooth and her lips look as plump as usual. When you compare her to poor alien-looking Kylie Minogue, she looks pretty normal. Doesn't Nicole look a little high though, like she just smoked a joint in the limo?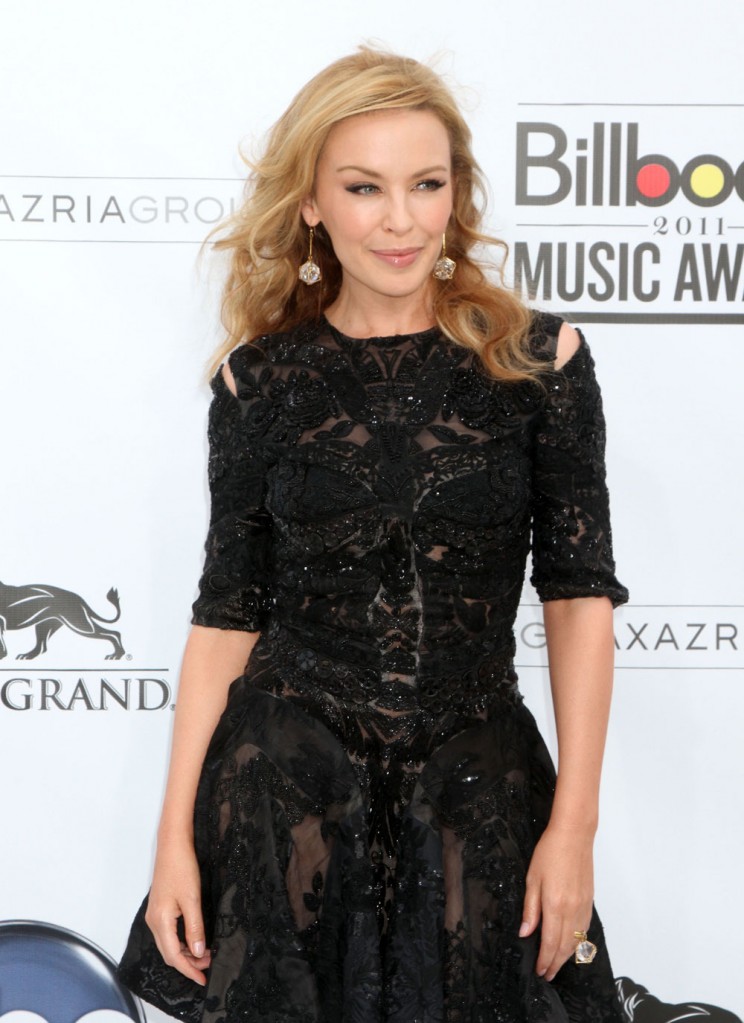 Kylie has been cat-eyed and wrinkle free for a very long time, bless her heart. While she's tried to claim that she doesn't use Botox anymore, I think she means strictly Botox and isn't counting any other injectables or work she's had done.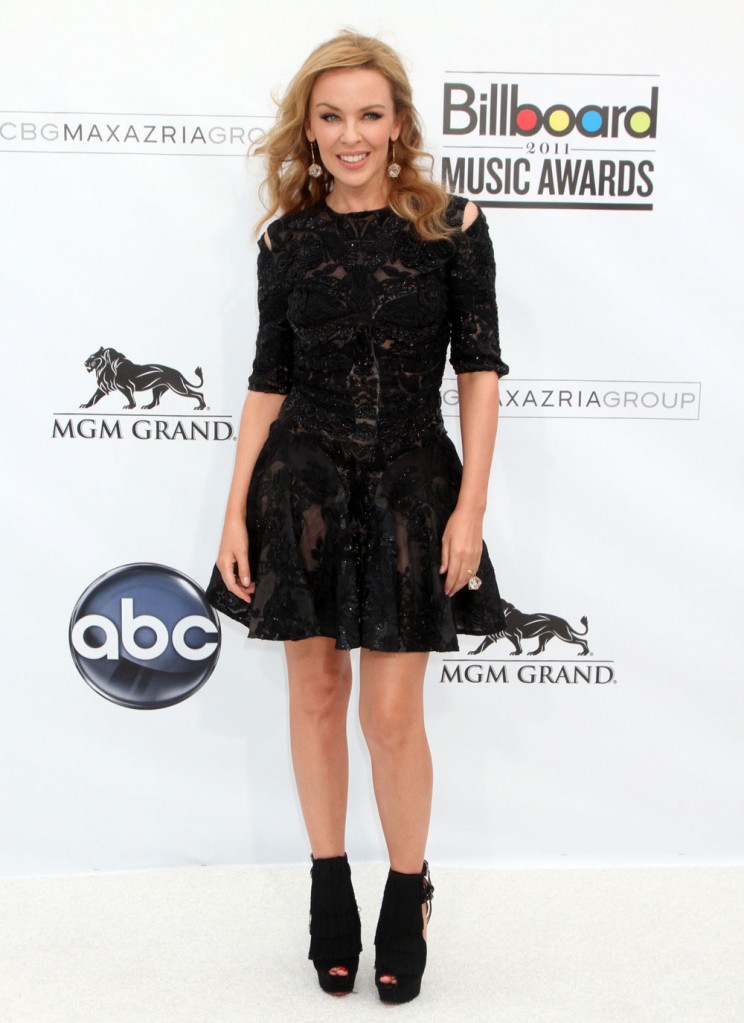 Kylie wore a black crinkly-looking short dress with black sequins and rose details. The dress just looked like it would itch and it was bunching up slightly in the wrong areas. I could see her underwear through the skirt and it's a good thing they were full coverage. She had on some banging black peep toe platform shoes with tiered fringe. I usually don't like fringe on anything, but those shoes are awesome. She paired her dress with chunky white gem dangle earrings and a matching ring. It was all rather jarring put together, but I feel bad for picking on Kylie.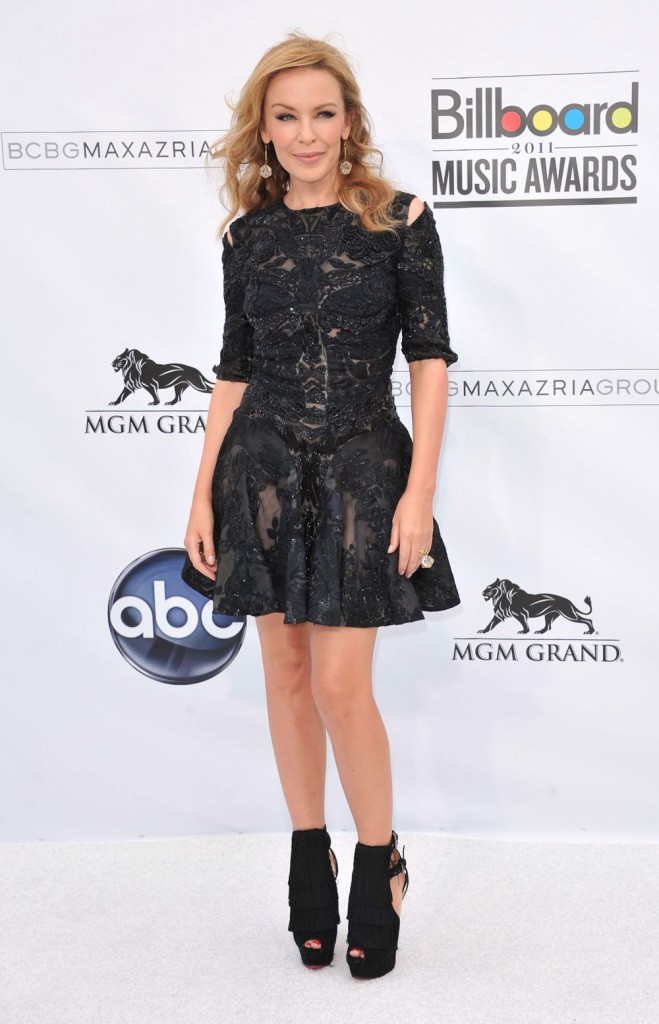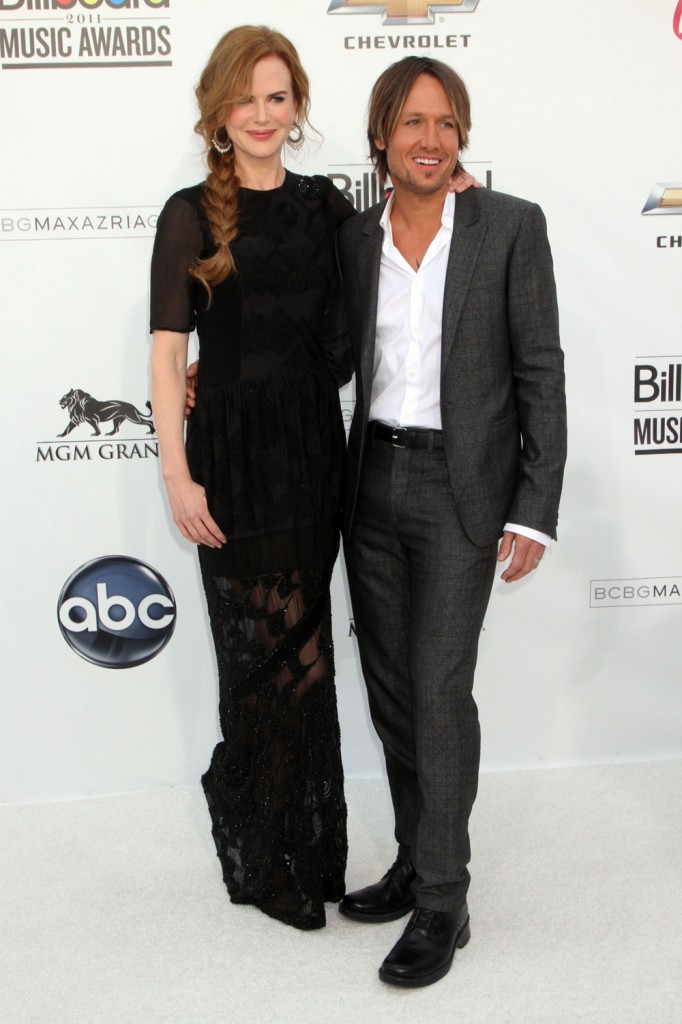 Photo credit: Fame and WENN