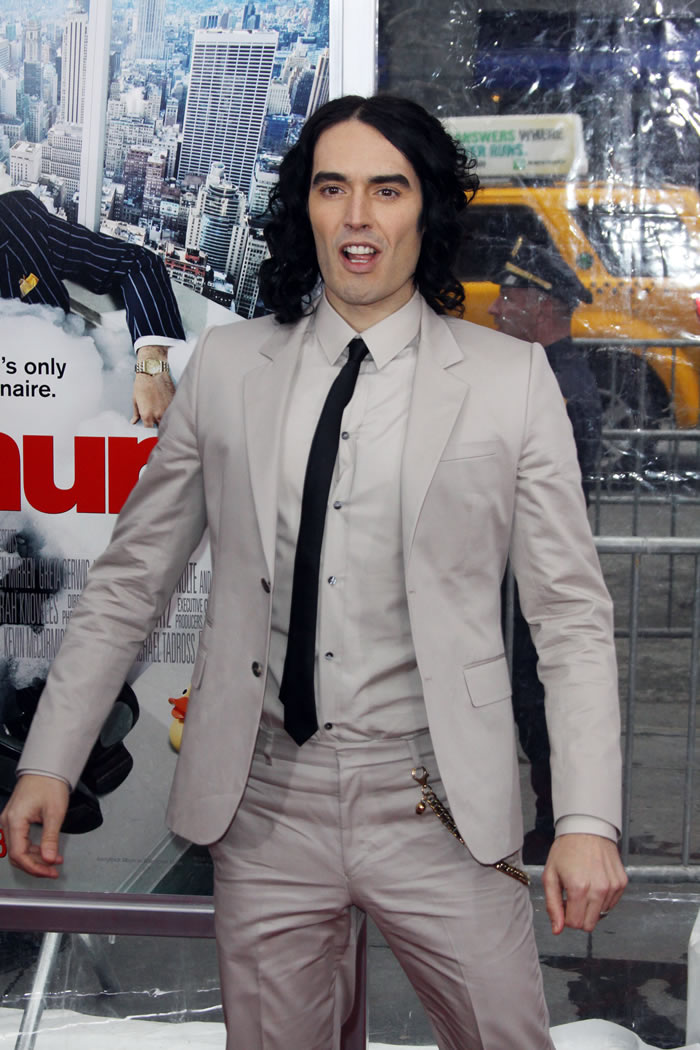 Although Russell Brand has long since left his heroin days behind him, the past still comes back to haunt him on occasion. This was the case over the weekend when both Brand and wife Katy Perry performed a blow-by-blow tweeting extravaganza that followed the saga of the former (for now) playboy who was kicked out of Japan due to his much publicized past drug offenses. Of course, these charges primarily occured in the UK, but Japan is completely serious about this stuff. Certainly, this won't help the couple's existing (alleged) marital tension, but at least Katy admits that she's sad about it all. Or at least, she's feigning sadness like she fakes everything else, but whatever. The point here is that Japan does not wish "Konnichiwa!" to Brand:
Not everyone's a fan of Russell Brand!

The 35-year-old actor was deported from Japan on Saturday.

"So… my husband just got deported from Japan," Katy Perry wrote on Twitter. "I am so sad. I brought him all this way to show him my favorite place. Tokyo dreams crushed."

So why was Brand taken into custody and subsequently kicked out of the country? "It was for priors from over 10 years ago!" Perry, 26, explained.

But Brand didn't lose his sense of humor.

"Planning escape from Japanese custody," the Get Him to the Greek star quipped. "It's bloody hard to dig a tunnel with a chopstick."

"Stockholm syndrome [is] kicking in," he added. "Just asked my guard out for (vegetarian) sushi. He giggled."

Perry added: "But of course I love my Japanese fans and the show must go on, no matter the daily aftershocks or husband kidnappings! It's not right but it's okay."
[From Us Magazine]
In sharp contrast to the U.S. and England, Japan really cracks down on celebrities with previous drug offenses. I seem to recall that Paris Hilton was completely miffed when Japanese immigration officials denied her entry into the country after questioning her for six hours about her Las Vegas cocaine adventure. However, Russell Brand will survive this ousting in good humor, and Katy Perry, well, she'll just have to get over it too.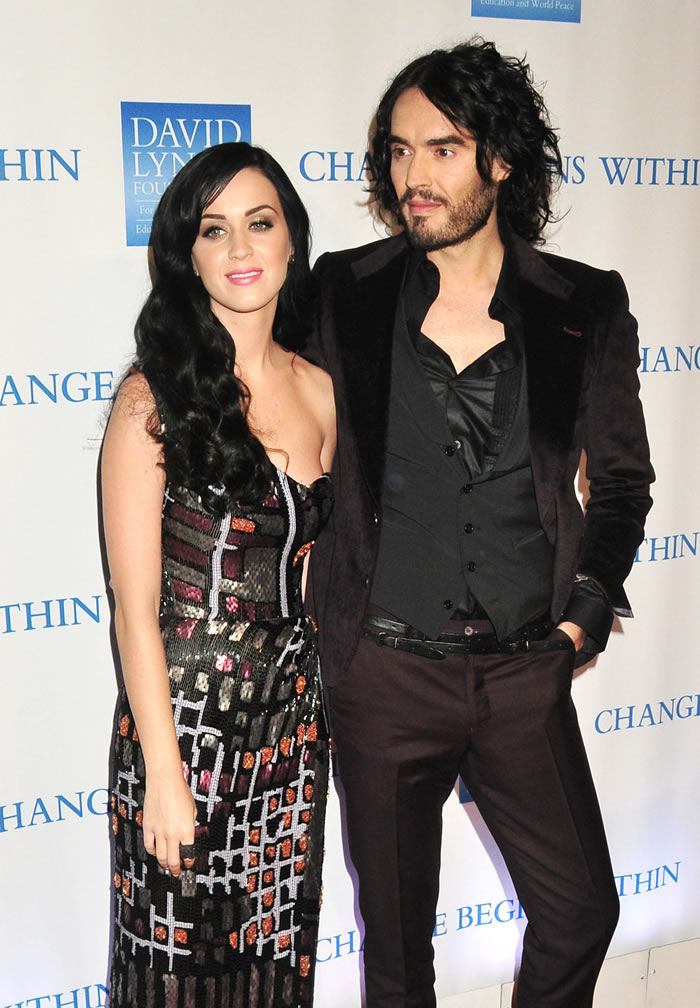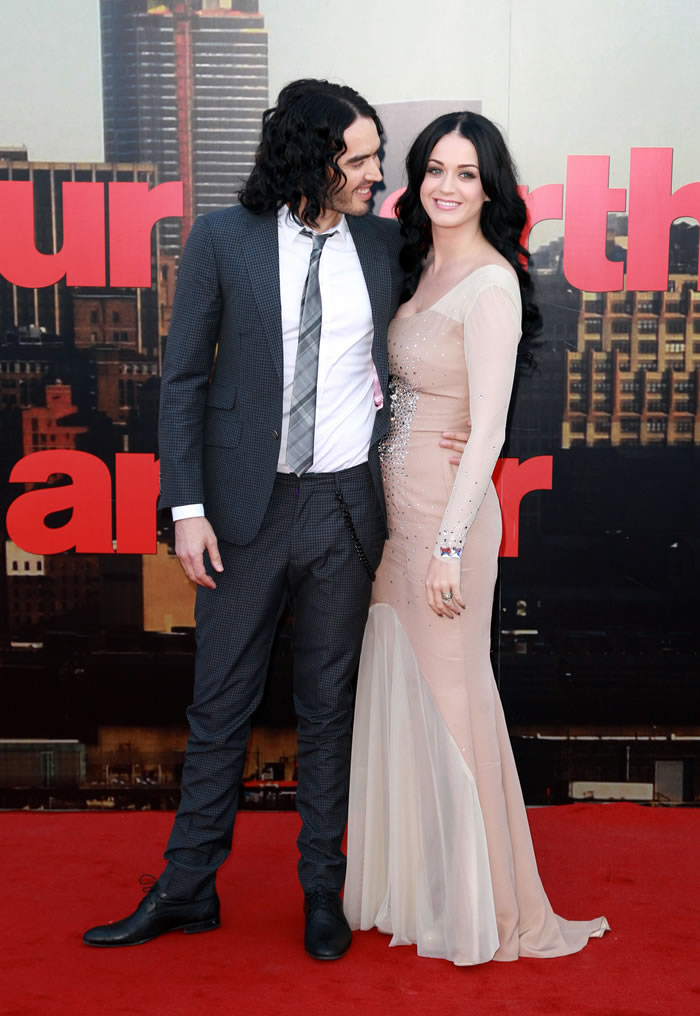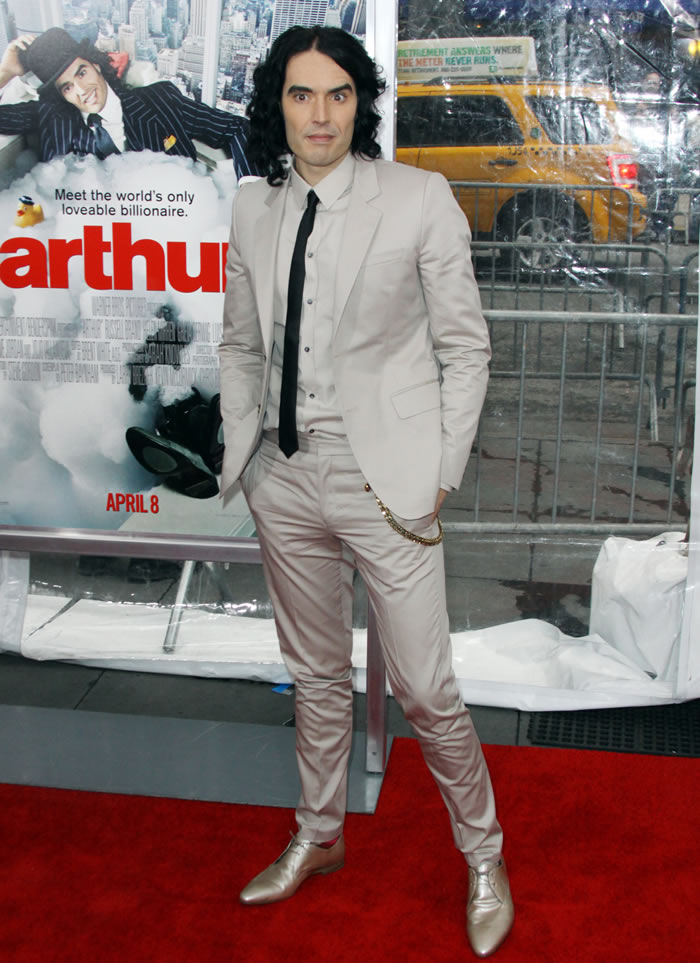 Photos courtesy of Fame Pictures