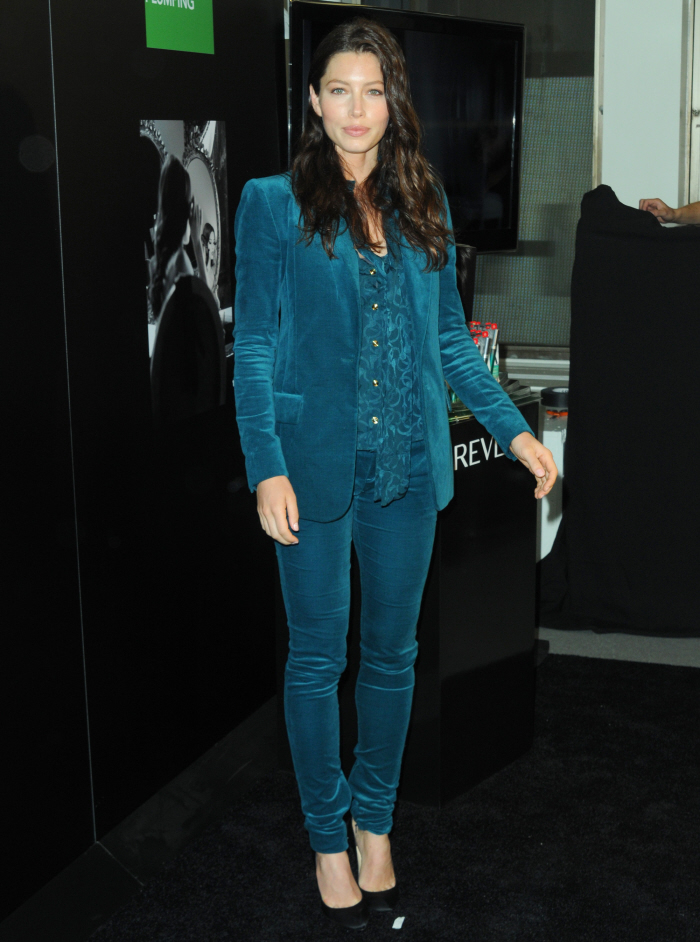 Here are some new photos of Jessica Biel in head-to-toe velvet. Or is it velour? I think it's velvet. I have to admit… even though this is very costume-y and "Elvis has left the building"… I also kind of like it. Biel's style is usually so try-hard and awful, and this is a really lovely color on her. Sure, it's TOO MUCH, too much velvet, too much all of one color, but she's done much, much worse, you know? I usually hate those skinny pants too, but she looks nice in them.
Anyway, Biel is a Velvet Elvis today because she's doing some event for Revlon. Have you seen her Revlon mascara ads? They are HILARIOUS. Girl CANNOT act. She's so bad, I don't even "buy" that she's wearing mascara. And as for how overwhelmingly beautiful she is – you know how crushing her beauty is, and how her career suffers so much because of how gorgeous everyone thinks she is – well, the ads don't really make her look like anything special. I never really see what the fuss is all about regarding Biel's looks, though. Anyway, here's one of the ads:
Terrible line reading. "This is. The start of. Something big." DULL. That being said, if she wanted to sell me some hair product, I wouldn't be opposed to that. I really like this dark brunette she's working.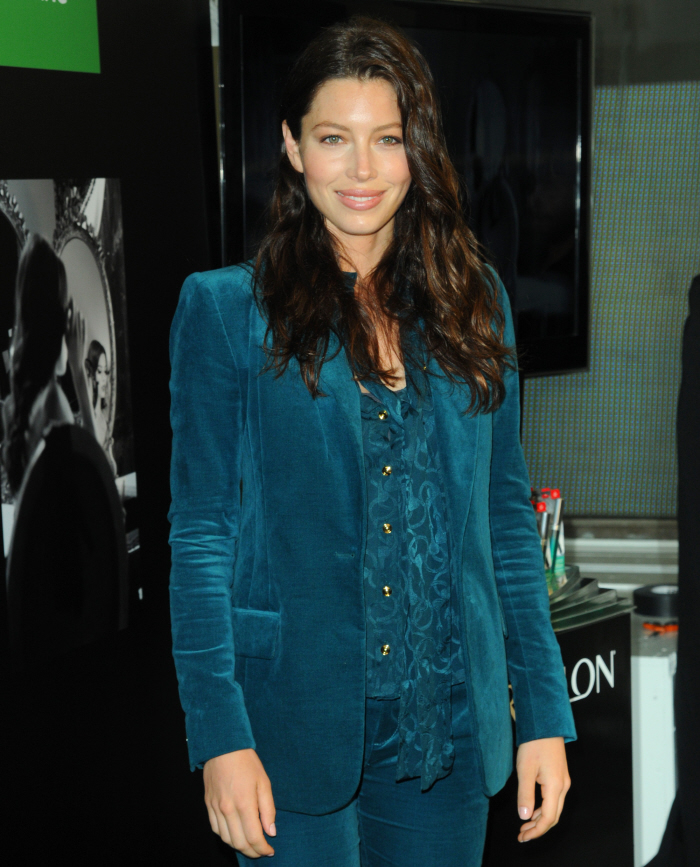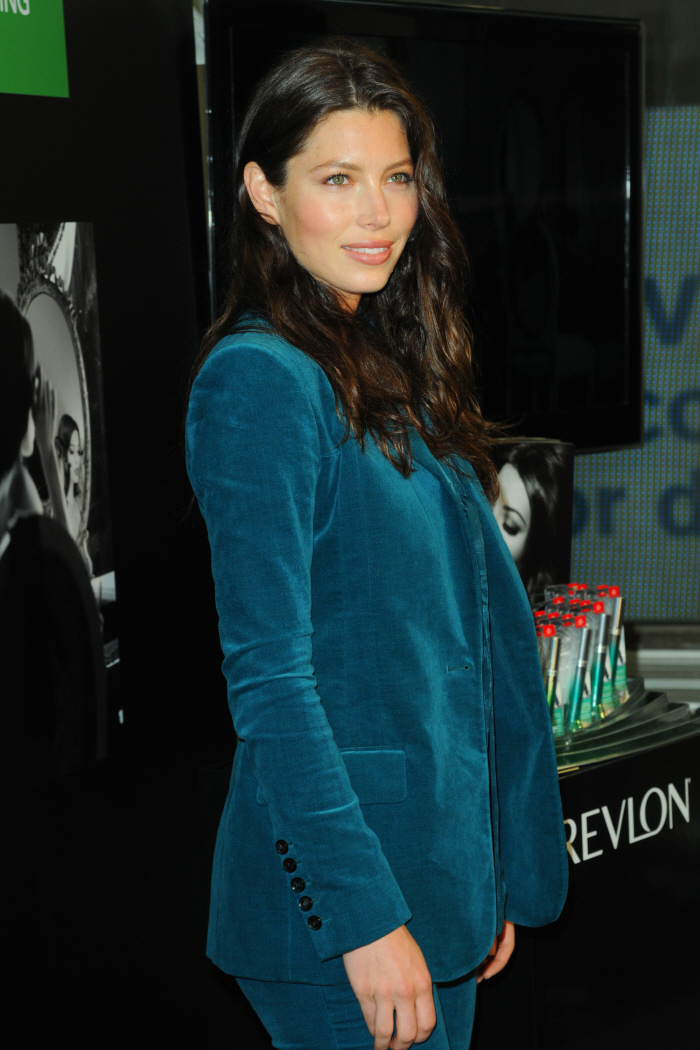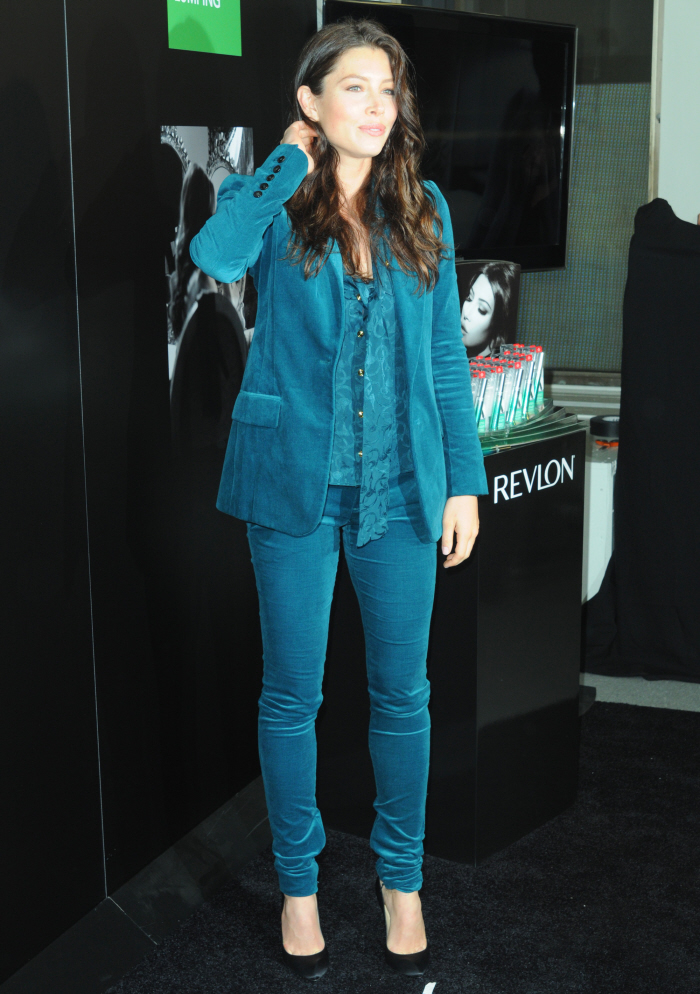 Photos courtesy of WENN.