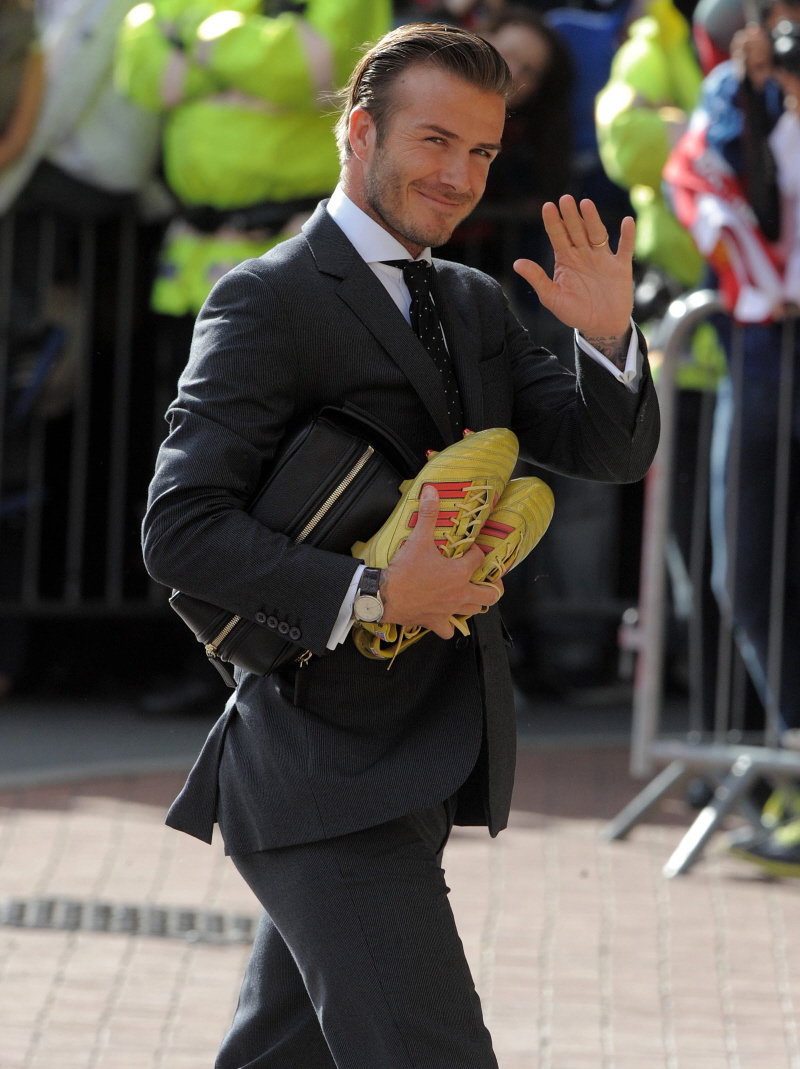 When I saw these photos of David Beckham, I was all "JESUS, he's never looked better." I'm not even a Becks girl – I don't really have a problem with him, and I don't find unattractive, but he's never been a lead or supporting character in my sexual fantasies. But there's something about a nice-looking Englishman in a well-cut suit, right? Sigh…
Anyway, I had just skimmed the text on Fame Pictures and I saw something about a "testimonial" and I thought Becks was going into a courthouse to give some kind of testimony in a legal case. Turns out, not so much. I'll let Pop Sugar explain what's happening:
David Beckham gave a thumbs-up this afternoon as he headed inside the Old Trafford stadium to watch the home team, Manchester United, take on Juventus from Turin, Italy. Becks is in the UK with his former squad as a salute to his friend and best man, Gary Neville, who is retiring soon. David put on the Manchester jersey to play for 90 minutes with his old pal, in what's called a testimonial.

David left Manchester in 2003, after a falling out with then-manager Alex Ferguson, and moved on to play for Real Madrid. The trip meant David missed out on traveling with the LA Galaxy as they played an away game in Houston, though his teammates didn't mind since they understood the importance of David's visit.

David was accompanied by his wife, Victoria, and their sons during their last visit home to England for the royal wedding in April. Victoria sent her support from afar, writing on Twitter, "Tonight is going to be an amazing night for David at Old Trafford! Great to see him in a Man. U. shirt playing with his old team mates!"
[From Pop Sugar]
If you'd like to hear a little more about testimonial games, go here, and if you'd like to hear more about this particular testimonial, go here. It's interesting to me, because before today, I had never heard of them. Okay, now I'll go back to objectifying Becks. So, so pretty.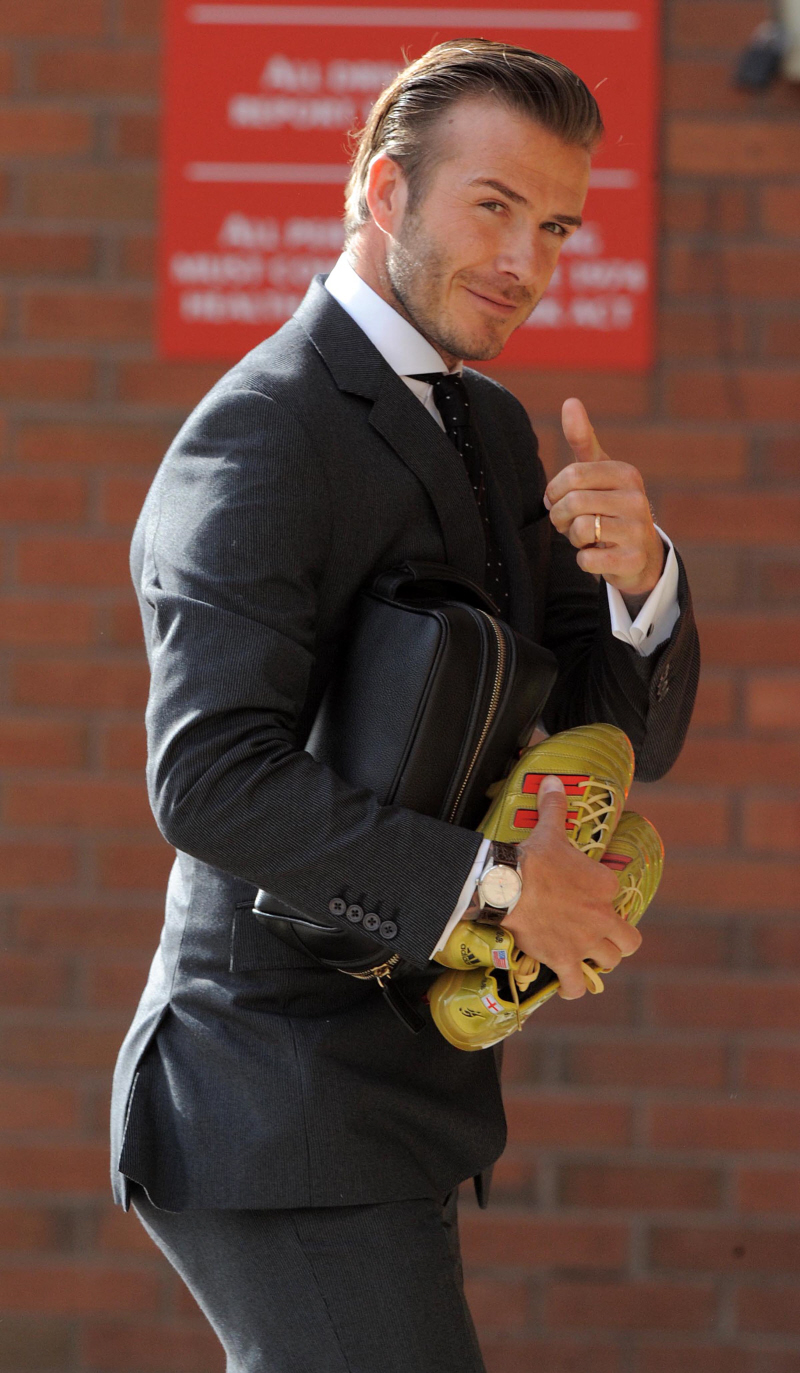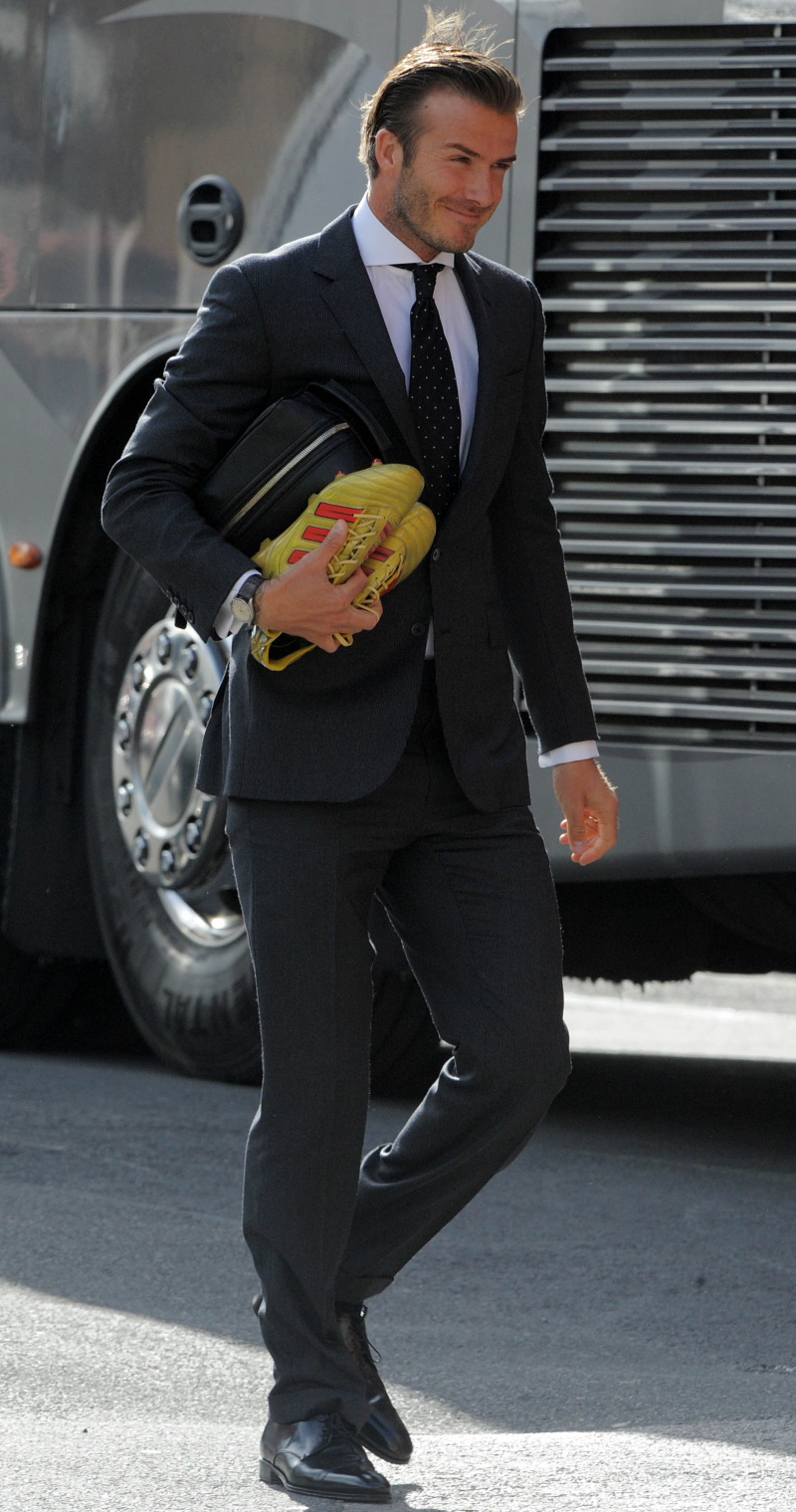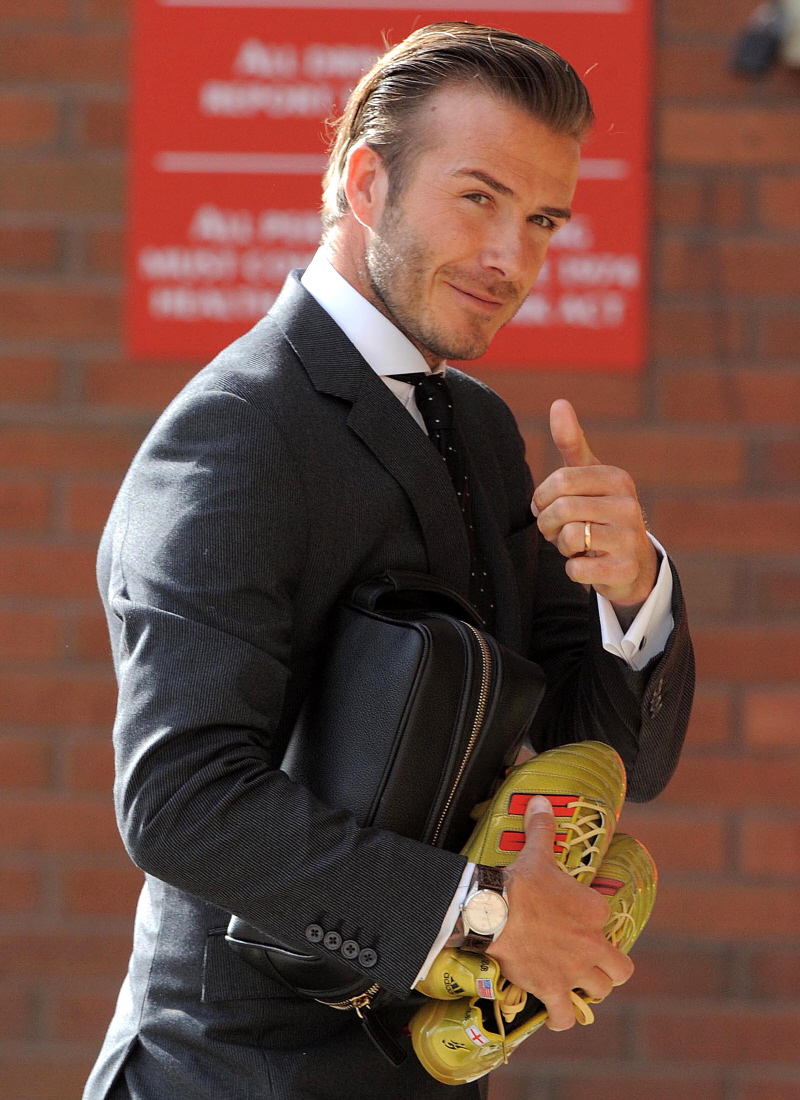 Photos courtesy of Fame.