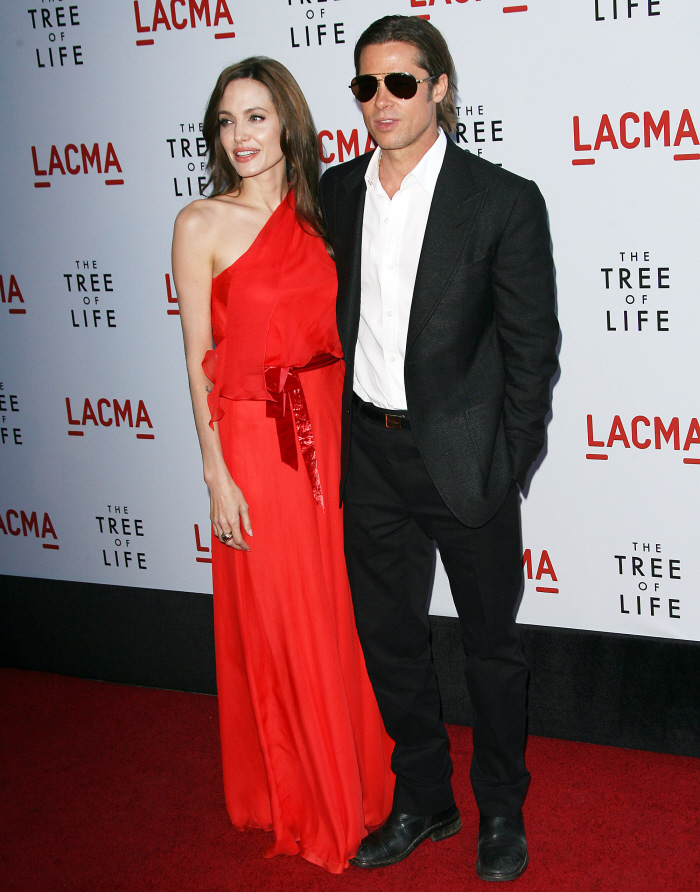 Last night was the LA premiere of Tree of Life, and Angelina Jolie found one of her beloved sacks to wear, this time in an interesting bright red. I generally like Jolie in red, but on the rare occasions when she does wear red, she often goes for a shade that I find too orange. I'd like to see her try a darker ruby, like a blue-red or burgundy/maroon. Anyway, Angelina's dress is Jenny Packham, a designer I don't think Jolie has ever worn before. The fit is loose and sacky and there's a ribbon belt. It's all… not good. But I like that she's trying something different, I guess. As for Brad, he walked most of the red carpet with his sunglasses on, life he's been doing for much too long, but then at some point he took them off and showed us his eyes. SHOCK.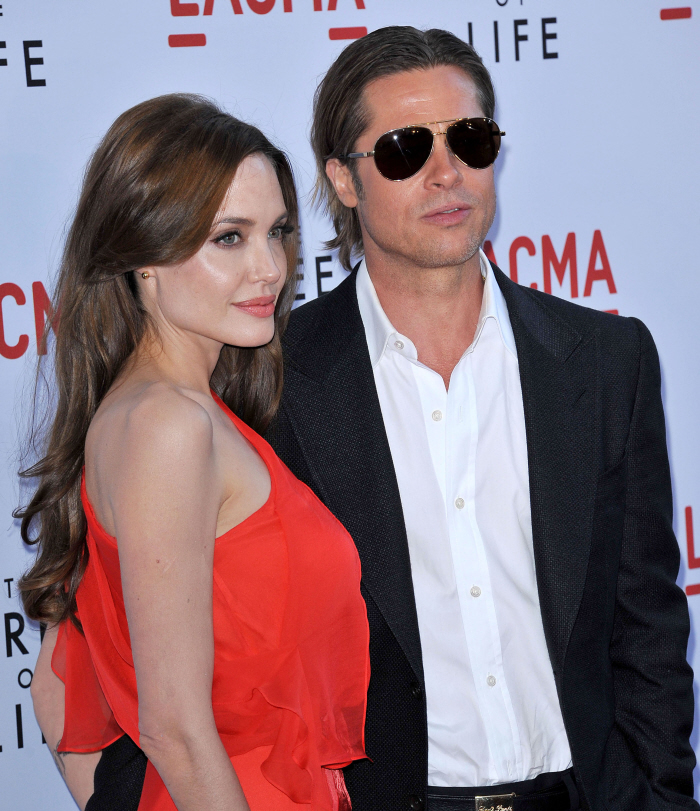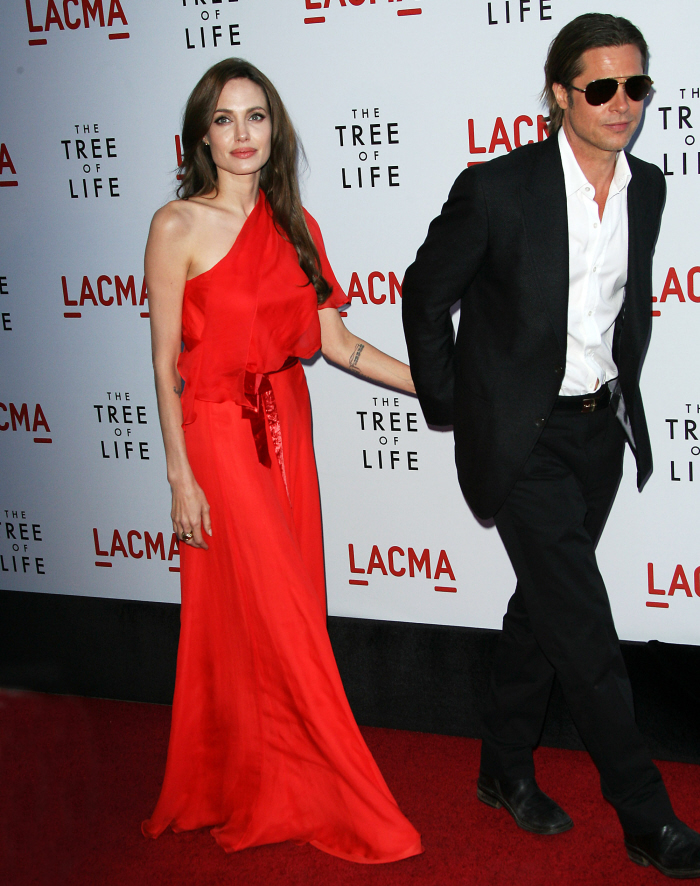 There were some other people at the premiere, but surprisingly Sean Penn didn't show up…? I didn't see any photos of him if he did come. Here's Brad's costar Jessica Chastain. Her dress is Roland Mouret. If you wait two seasons, Victoria Beckham will be passing this dress off as her own.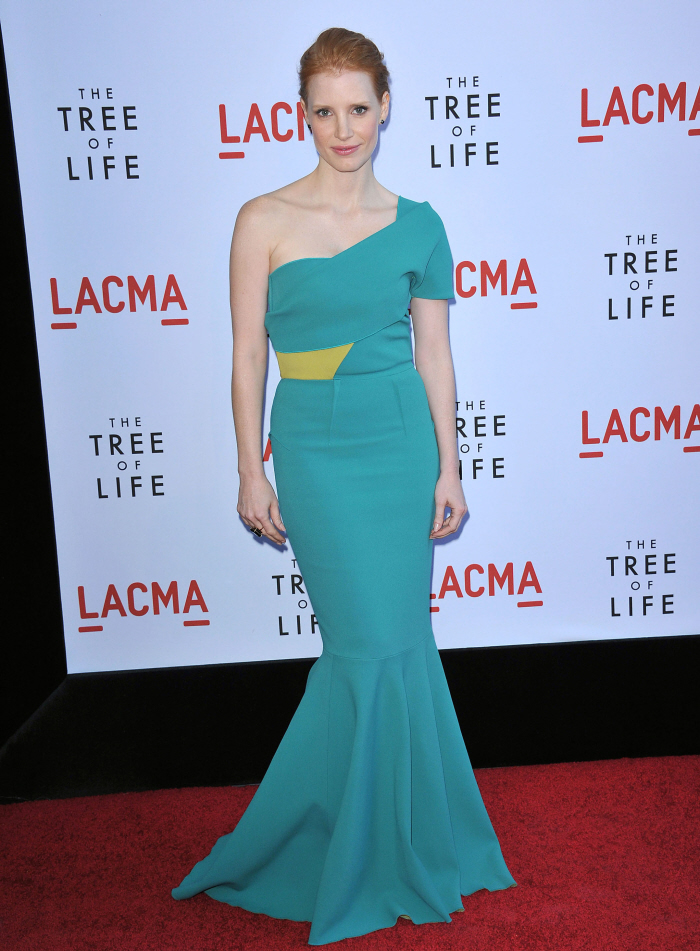 Here's Garret Hedlund! Gwyneth Paltrow said Garrett reminded her of a young Brad Pitt. Do you see it?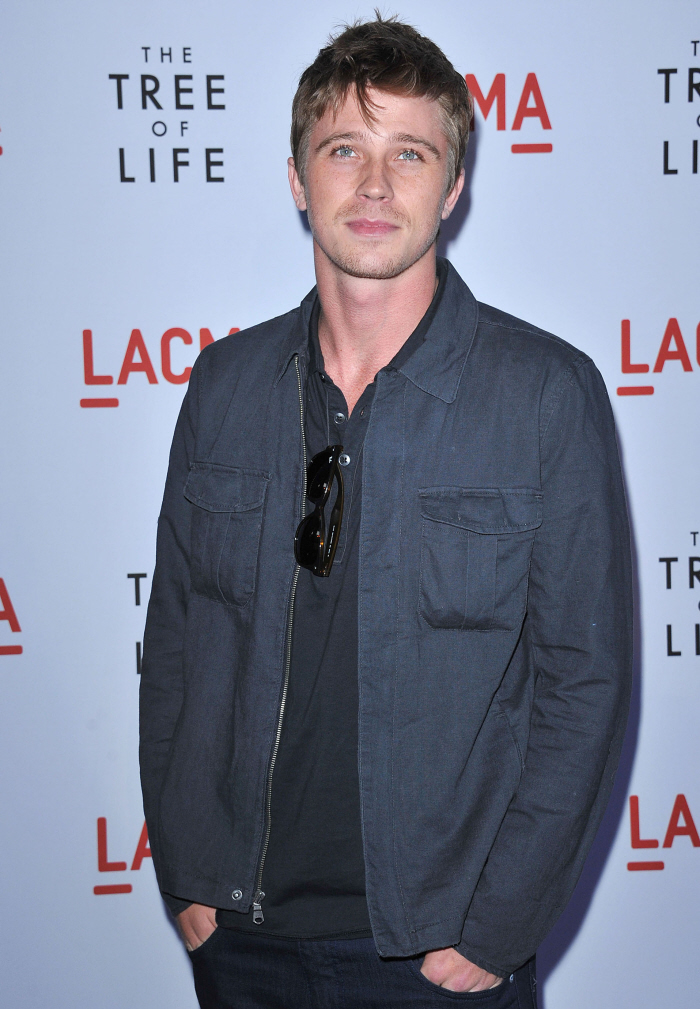 Brad's friend Guy Richie and his pregnant girlfriend showed up for the premiere too. His girlfriend's name is Jacqui, and I still can't put my finger on who she reminds me of. Any help? She looks like somebody.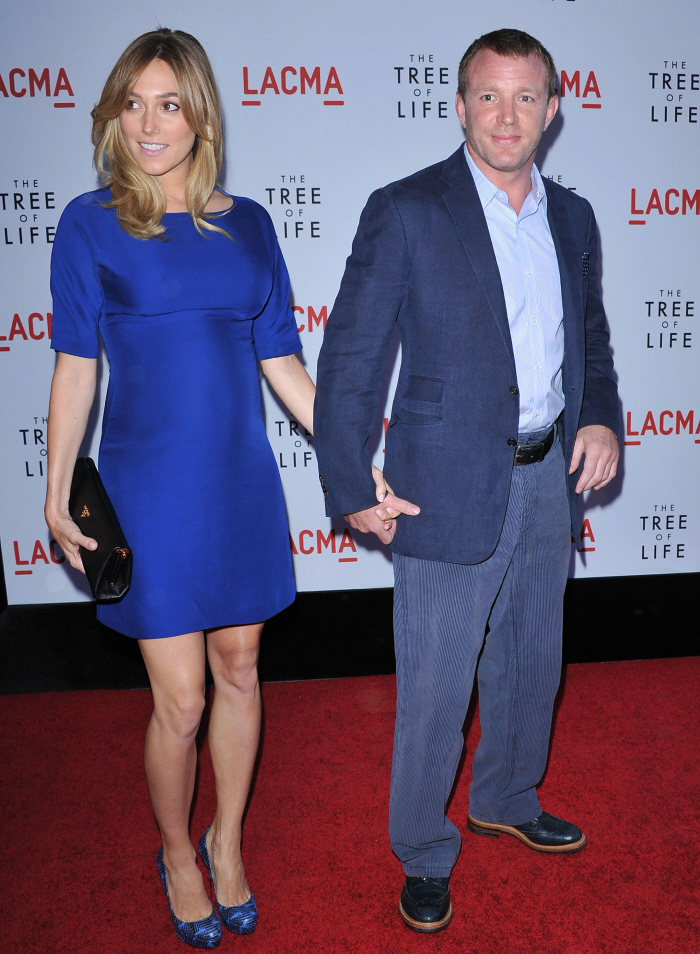 Photos courtesy of WENN.