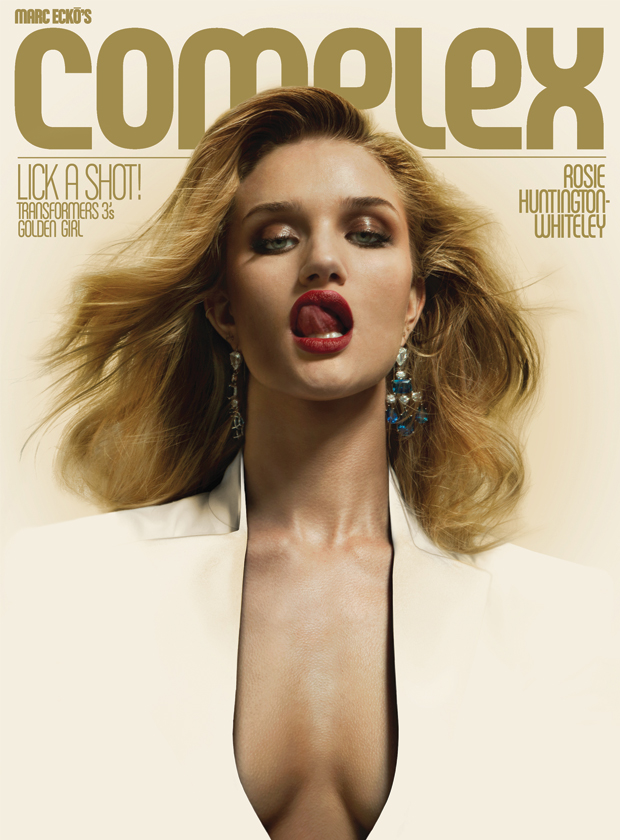 About a month ago, we discussed model-turned-actress Rosie Huntington-Whitely in terms of being better or worse than Megan Fox in the newest Transformers trailer, which sparked a bit of a discussion in the comments about how unfair it is to compare Rosie's acting abilities to those of Fox. However, it's fairly clear (at least from the cover of Complex magazine's June issue) that Rosie is angling for the same sort of simpering sex-kitten vibe that Fox pulled off so well before she opened her mouth and ruined it all. Visually, Rosie and her upper lip manage this task to the same degree as Fox.
Now, it's time for a cursory analysis of the accompanying Complex interview, which attempts to fashion Rosie as a down-home farmgirl and an "accidental" model even though purposely put her foot in the agency door by applying for a booker position. Now, she's not only a Victoria's Secret Angel but also the latest interchangeable female lead actress in the Transformers franchise. As expected, Rosie is pretty vacant headed, but she takes great care to avoid the mistakes of her predecessor by not referring to Michael Bay as "like Hitler." Still, Rosie ups the ante on Fox by not even recognizing names of some prominent Transformers toys:
Do you think Transformers role-play when they have sex?
Do I think they role-play when they have sex? [Laughs.] What, like Bumblebee and Optimus Prime? No! 'Cause there's no lady Transformers!

Yes there are.
I don't know. It's not in the movies. They're all males. No, I don't reckon they do. I don't think they have sex.

How's working with Michael Bay?
Michael was great. We shot a commercial in 2009 for Victoria's Secret, that's where we met. Then he sent me an email last summer. He said, "I'd like to put you on tape for this role for Transformers." I figured it was going to be a small role, or an extra. I didn't jump on the idea, but I believe you should always take a meeting, so I went to the casting and went on tape. A couple days later, Michael sent me a message saying, "We want you for the female lead, is that something you'd consider?" I met Shia that evening, then a week later I was doing a screen test, and two weeks after that I was doing my first scene. So it happened really, really quick.

Do you have any insight as to how that role opened up?
Well, the character Carly is Sam's new girlfriend, and she's a British girl. She's a new character so I got to really put my stamp on it.

Right, but what happened to Megan Fox?
That's a question for the filmmakers. I haven't given it much thought.

Have you ever heard of Unicron?
Unicron? No. What is it?

It's a Transformer.
Is it? Unicron! Don't test me on Transformers!

Are you a fast runner?
Yeah, I had to get really fast for this role. We closed down all these major streets in Chicago. We shut them down for weeks at a time, and I had to run, a lot, and in heels.

What is the line between high art and pornography?
When does a nude shot go from being artistic to being pornographic? I don't know how to politely say it, but I suppose when you start to see the insides of the female or male. [Laughs.] But it's all in the eye of the beholder, right?

Can you do impressions?
Yeah, I can do impressions. I can do an Australian accent. I can do a good Southern accent.

Let's hear it.
[Beaming.] Hi, Ms. Rosie, y'all lookin' pretty today. Y'all better be eatin' up in New York City.

In modeling, does it take time to become comfortable with your body?
Well, it's a day-to-day thing. I don't feel comfortable in my body today at all. Any woman will tell you she has her good and bad days, and today I did not feel like I looked my best or felt radiant inside or outside.
[From Complex]
Eh. There's a lot more of the interview, including a substantial portion wherein Rosie describes what it's like to learn how to walk like a model after growing up on a farm and killing pheasants and chickens, but it's such a standard "rise to fame" story that it's well worth ignoring. As far as the impression she gives off in one of her first press engagements as a Transformers babe, Rosie's not nearly as offensive as Fox, but just give her some time, and she'll be talking about lesbian tendencies and orchestrating faux-breakups from boyfriend Jason Statham during every press tour. Once again, here's the Transformers: Dark of the Moon theatrical trailer, wherein the robots outact the lead actress: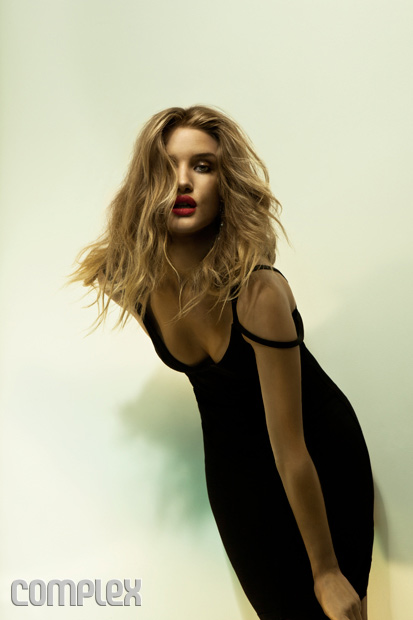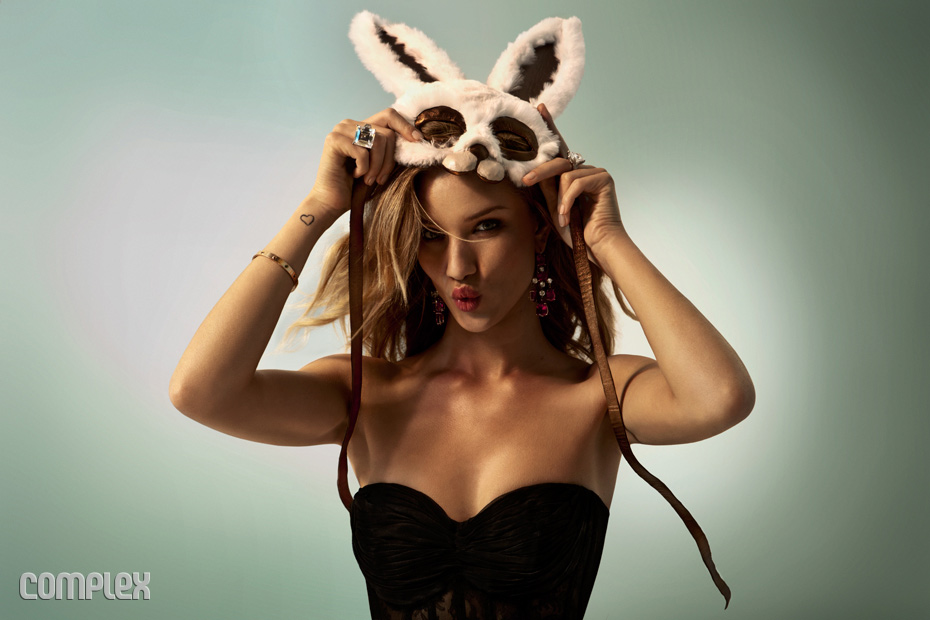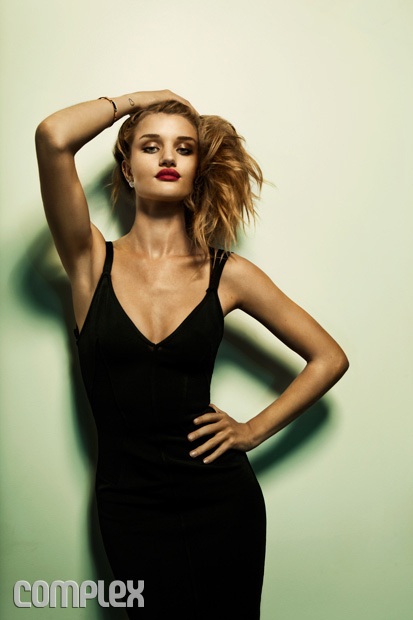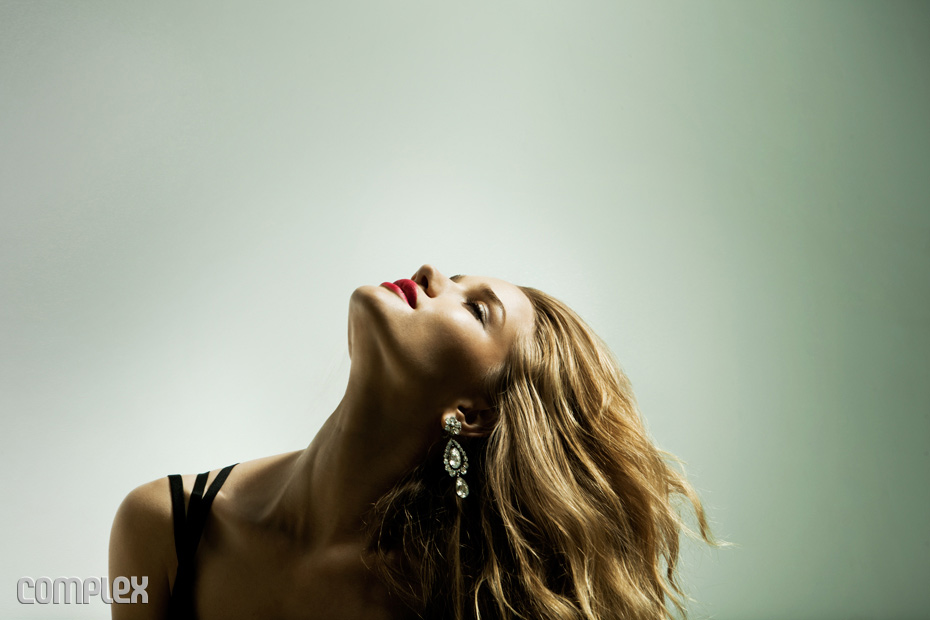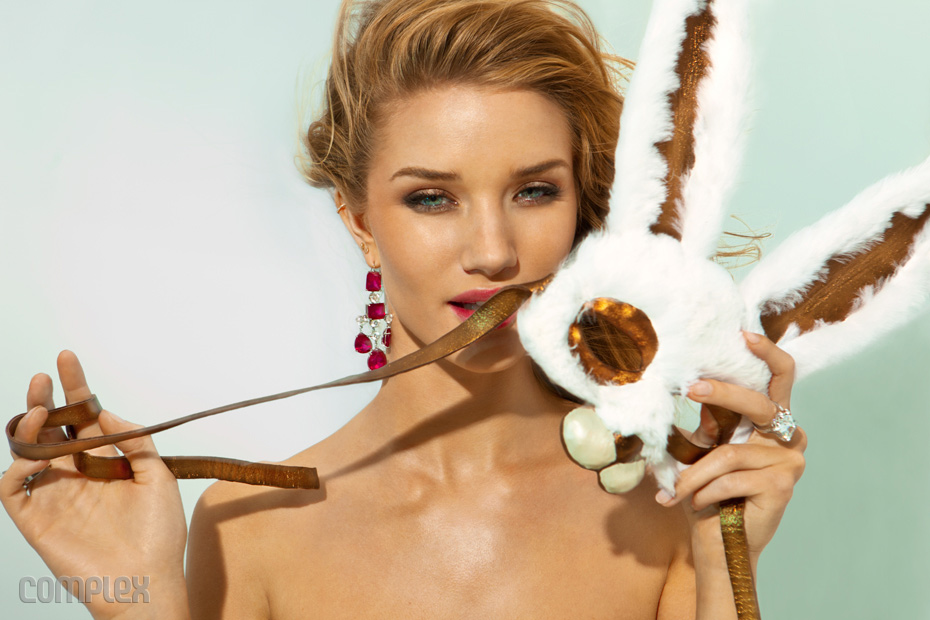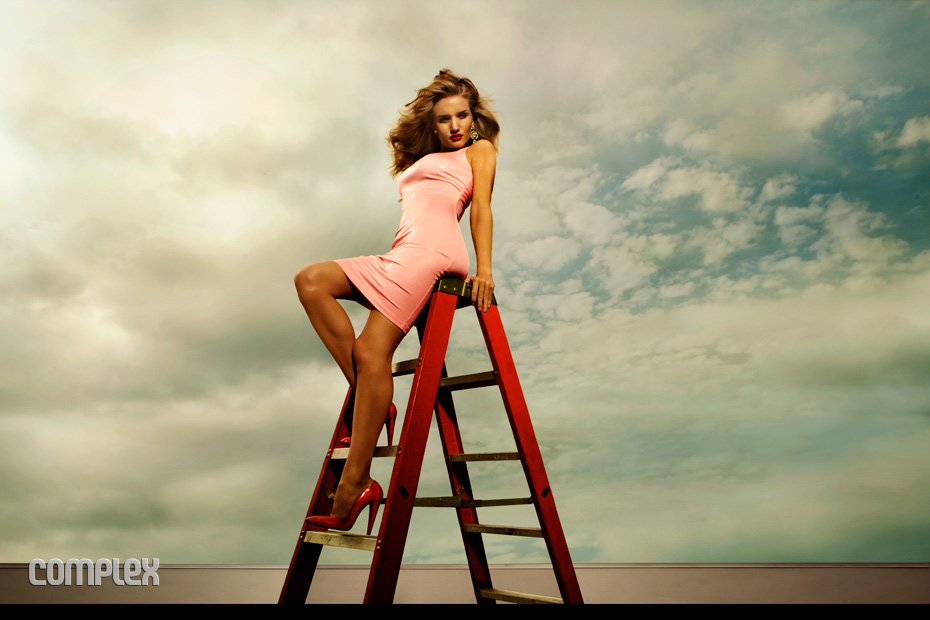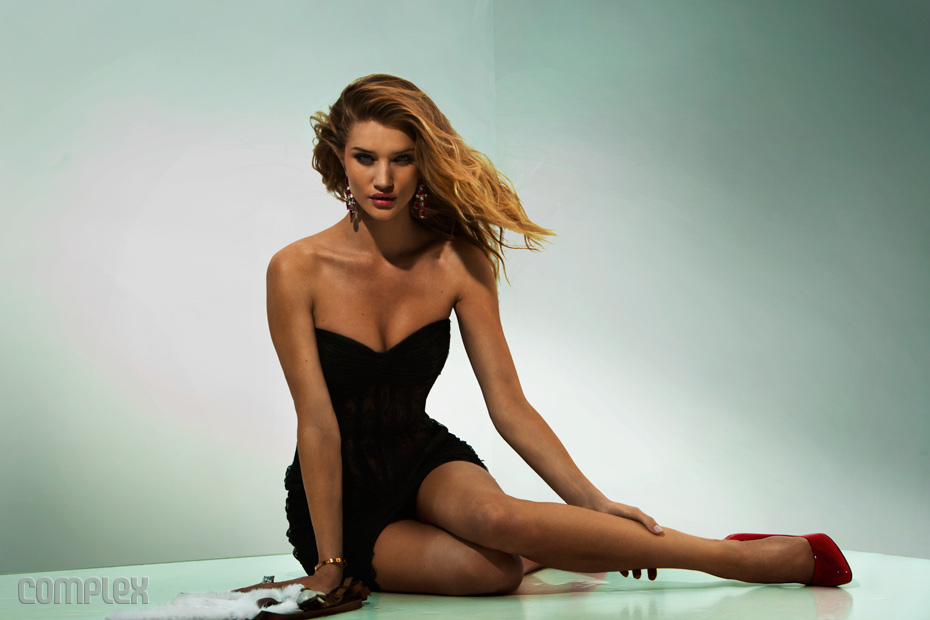 Photoshoot courtesy of Complex